Garuda Shakti: The eighth edition of the Garuda Shakti Exercise commenced on November 21, 2022.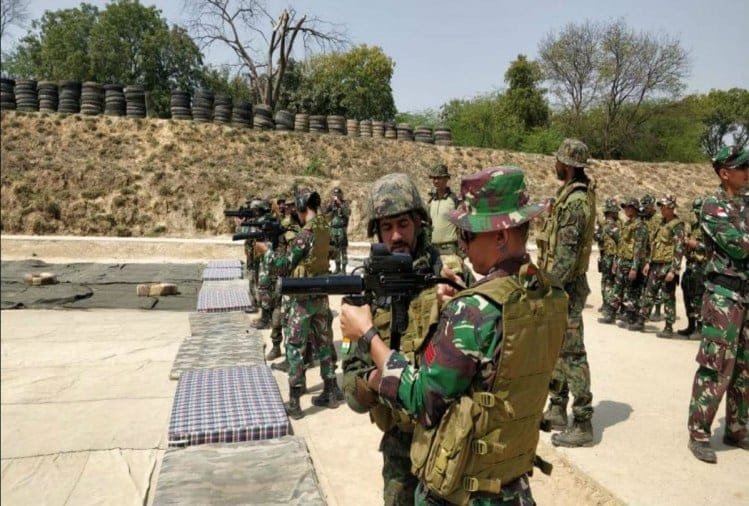 What is the Garuda Shakti Exercise?
The Garuda Shakti Exercise is a bilateral joint special force exercise between India and Indonesia.
This joint military exercise is being organized as part of the bilateral defence cooperation between Indonesia and India.
It has been held since 2012, involving the Para Special Force of the Indian Army.
It covers counter-terrorism, close-quarter combat and other special operations.
The main objective of this exercise is to increase trust and cooperation between the armies of India and Indonesia.
About the 2022 edition of Garuda Shakti Exercise
The 13-day Garuda Shakti exercise is being held in Sangga Buana Training Area in Indonesia's Karawang.
It seeks to boost understanding, cooperation, and interoperability between the special forces of Indian and Indonesian armies.
The scope of this exercise includes increasing the skill levels of special forces and sharing information about weapons, equipment, innovations, tactics and techniques.
It will also include sharing experiences gained from Special Forces Operations in jungle terrain, strikes on terrorist camps etc.
They will exchange information about counter-terror operations, regional security operations and peacekeeping operations in foreign countries.
Sharing the lifestyle and culture of both countries is also part of this initiative. It will help both armies to improve their understanding of each other.
This exercise is another milestone in the diplomatic relationship between India and Indonesia.
India-Indonesia ties
India and Indonesia are maritime neighbours and strategic partners. They have civilizational ties that date back more than 2,000 years. Both these countries have maintained cordial relations and their bilateral ties have the potential to grow further. The Indian Government's policies like Look East Policy and Act East Policy are further contributing to the growing diplomatic relations. The defence ties between the two countries are maintained via regular biennial defence ministers dialogue, annual joint defence cooperation meetings and service-level staff talks.
Best NDA Coaching in Lucknow
Warriors Defence Academy is the Best NDA Coaching in Lucknow. We are the Leading Coaching Institute for NDA/CDS/AFCAT/Army/Air Force/Navy Located in Lucknow. Warriors Defence Academy has the Largest GTO Ground in India. The Aspirants of Defence Services are guided by Ex. Defence Officers. WDA was also Awarded as Best NDA Academy in Lucknow.
Address: 545-GA/1-CHHA, Chandganj Garden Road, beside Madhuwan Guest house, near Railway crossing, Kapoorthla, Bara Chandganj, Chandralok, Lucknow, Uttar Pradesh 226006
Website: https://warriorsdefenceacademy.com/
Website: https://www.warriorsndaacademy.com/
Call Now: 07081011964