What is Austra Hind 22: Since our inception 7 years ago, under the captaincy of one of India's leading youngest entrepreneurs – Mr. Gulab Singh. Hundreds of our candidates have been selected and many of whom have attained top ranks in final UPSC merit.
What is Austra Hind 22?
The Austra Hind 22 is a bilateral training exercise between the Indian Army and the Australian Army.
It is being held from November 28 to December 11 this year in Mahajan Field Firing Ranges (Rajasthan).
The Australian Army is represented by soldiers from the 13th Brigade of the 2nd Division.
The Indian side is represented by the troops belonging to the Dogra Regiment.
This is the inaugural edition of the Austra Hind series. This joint exercise will involve all arms and services contingents of both countries' armies. It will be hosted alternatively by India and Australia.
What is the objective of this exercise?
The objective of the Austra Hind series is to build positive military relations between India and Australia. It enables both the Indian Army and the Australian Army to share each other's best practices. It also seeks to promote interoperability between them while undertaking multi-domain operations in semi-desert terrain under the UN peace enforcement mandate.
The joint exercise enables the armies of India and Australia to share best practices in tactics, techniques, and procedures to conduct tactical operations at the company and platoon levels for neutralizing hostile threats. It will also focus on casualty management, casualty evacuation, and logistics planning at the battalion or company level. Joint planning, joint tactical drills, sharing of special arms skills, and joint raids of hostile entities are also included in this exercise.
About Dogra Regiment
The Dogra Regiment is the Indian Army's infantry regiment. Its origins can be traced back to the 17th Dogra Regiment of the British Indian Army. It obtained its present name after it was transferred to the Indian Army. This regiment has taken part in all conflicts that occurred after the Indian independence.
Warriors Defence Academy – Best NDA Coaching in Lucknow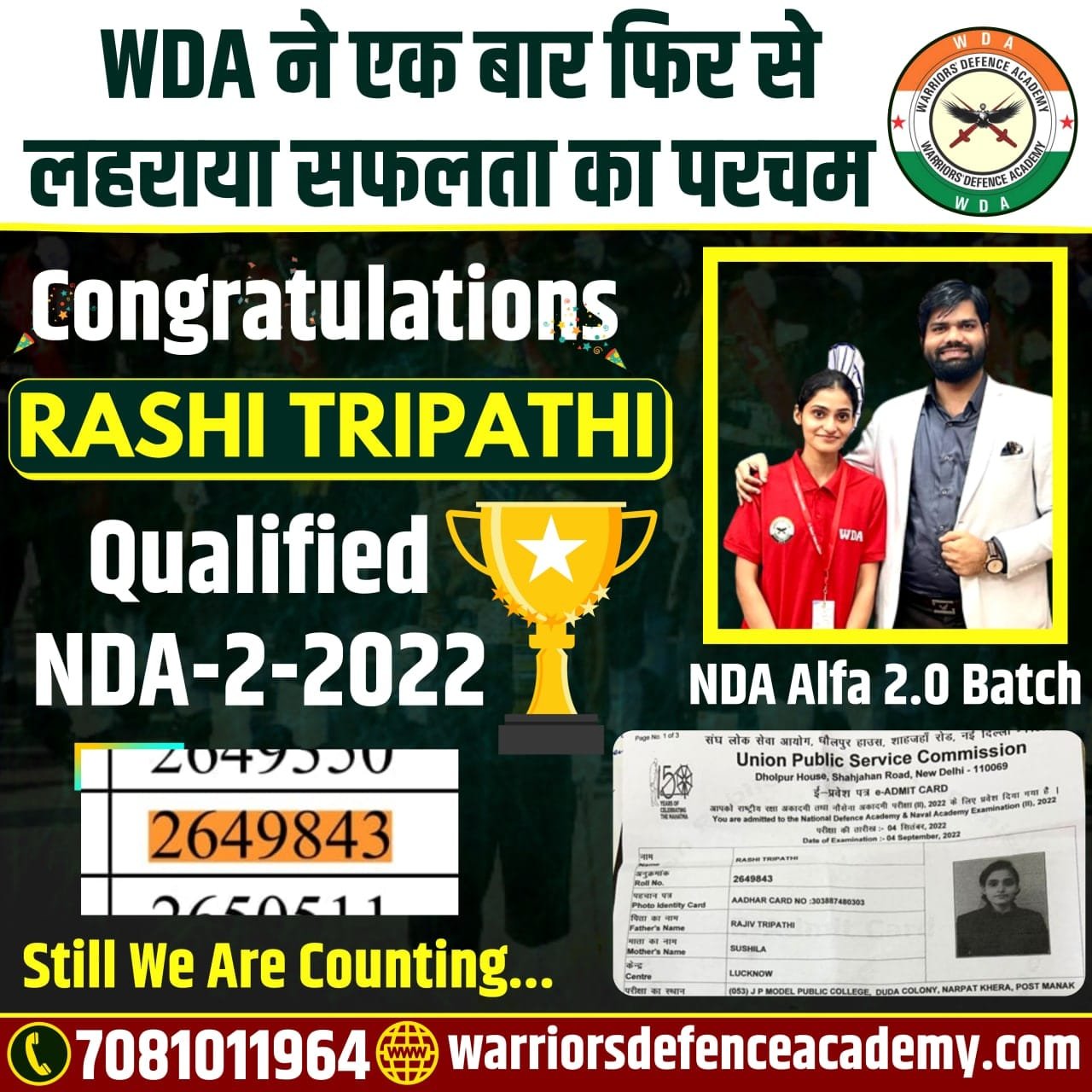 Warriors Defence Academy is the Best NDA Coaching in Lucknow. We are the Leading Coaching Institute for NDA/CDS/AFCAT/Army/Air Force/Navy Located in Lucknow. Warriors Defence Academy has the Largest GTO Ground in India. The Aspirants of Defence Services are guided by Ex. Defence Officers. WDA was also Awarded as Best NDA Academy in Lucknow.
Address: 545-GA/1-CHHA, Chandganj Garden Road, beside Madhuwan Guest house, near Railway crossing, Kapoorthla, Bara Chandganj, Chandralok, Lucknow, Uttar Pradesh 226006
Website: https://warriorsdefenceacademy.com/
Website: https://www.warriorsndaacademy.com/