Unleashing the Real Warriors: Best NDA Coaching Institute in Lucknow
Introduction:
Welcome to the battlefield where brave hearts are forged into resilient warriors! Reaching for the skies and defending our nation's pride is not merely a dream but a noble calling. As the youth of tomorrow, it is essential to receive the best guidance and training. In this blog article, we shall unravel the secrets of the best NDA coaching institute in Lucknow – the Warriors Defence Academy.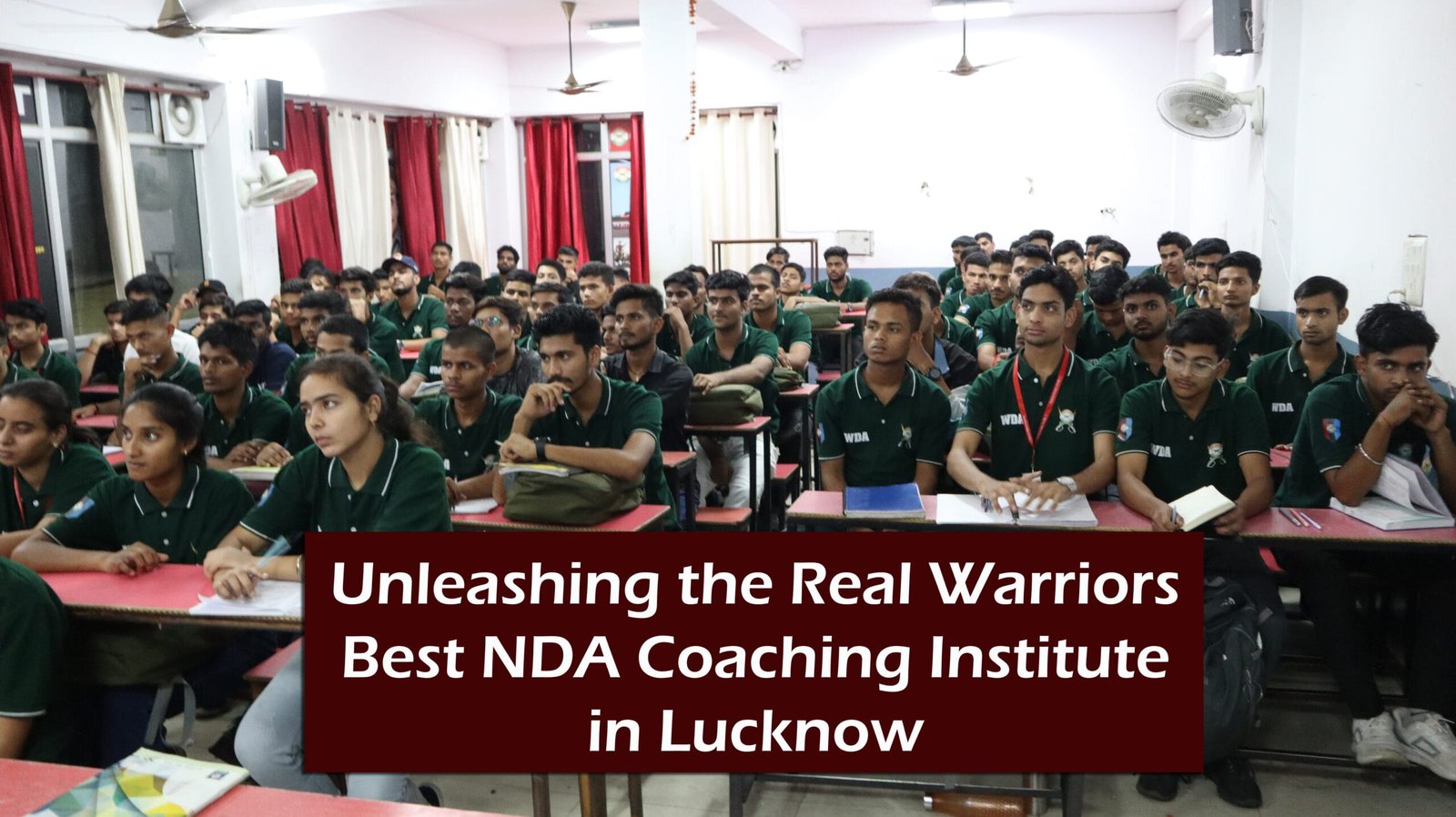 The Crème de la Crème of NDA Coaching in Lucknow:
Warriors Defence Academy – Where Dreams Take Flight:
In the quest for the best NDA coaching institutes in Lucknow, Warriors Defence Academy triumphs as the finest choice. Known for its cutting-edge methodology and unwavering dedication, WDA has carved a niche for itself in transforming aspirants into distinguished officers serving the nation.
Unparalleled Expertise:
WDA boasts a team of renowned veterans, experienced faculty, and subject matter experts who leave no stone unturned in shaping the aspirants' success story. Whether it's mathematics, English, general knowledge, or physical fitness, the mentors at WDA meticulously craft a comprehensive training program to ensure holistic development and stellar results.
State-of-the-Art Infrastructure:
Creating an ambiance conducive to learning is a key element of WDA's success. This elite coaching institute in Lucknow is equipped with modern classrooms, a vast library, advanced labs, and sports facilities to facilitate both intellectual and physical growth. The institute's commitment to providing a nurturing environment sets it apart from the rest.
Personalized Attention:
Recognizing the unique needs of every student, WDA adopts a personalized approach. The small batch size ensures that trainers identify individual strengths and weaknesses, facilitating tailored guidance. Regular doubt-solving sessions, one-on-one mentoring, and individualized attention empower aspirants to tackle challenges head-on.
Comprehensive Study Material:
WDA leaves no stone unturned when it comes to providing comprehensive study material. Their meticulously curated course material covers every facet of the NDA examination, aiding students in mastering the subjects and techniques needed to excel in their desired field.
Stellar Track Record:
Warriors Defence Academy's track record speaks for itself. With an extensive list of successful candidates who have gone on to serve the nation with pride, the institute proudly holds the reputation of being the No.1 NDA coaching institute in Lucknow. The consistent achievements of their students are a testament to WDA's unwavering commitment to excellence.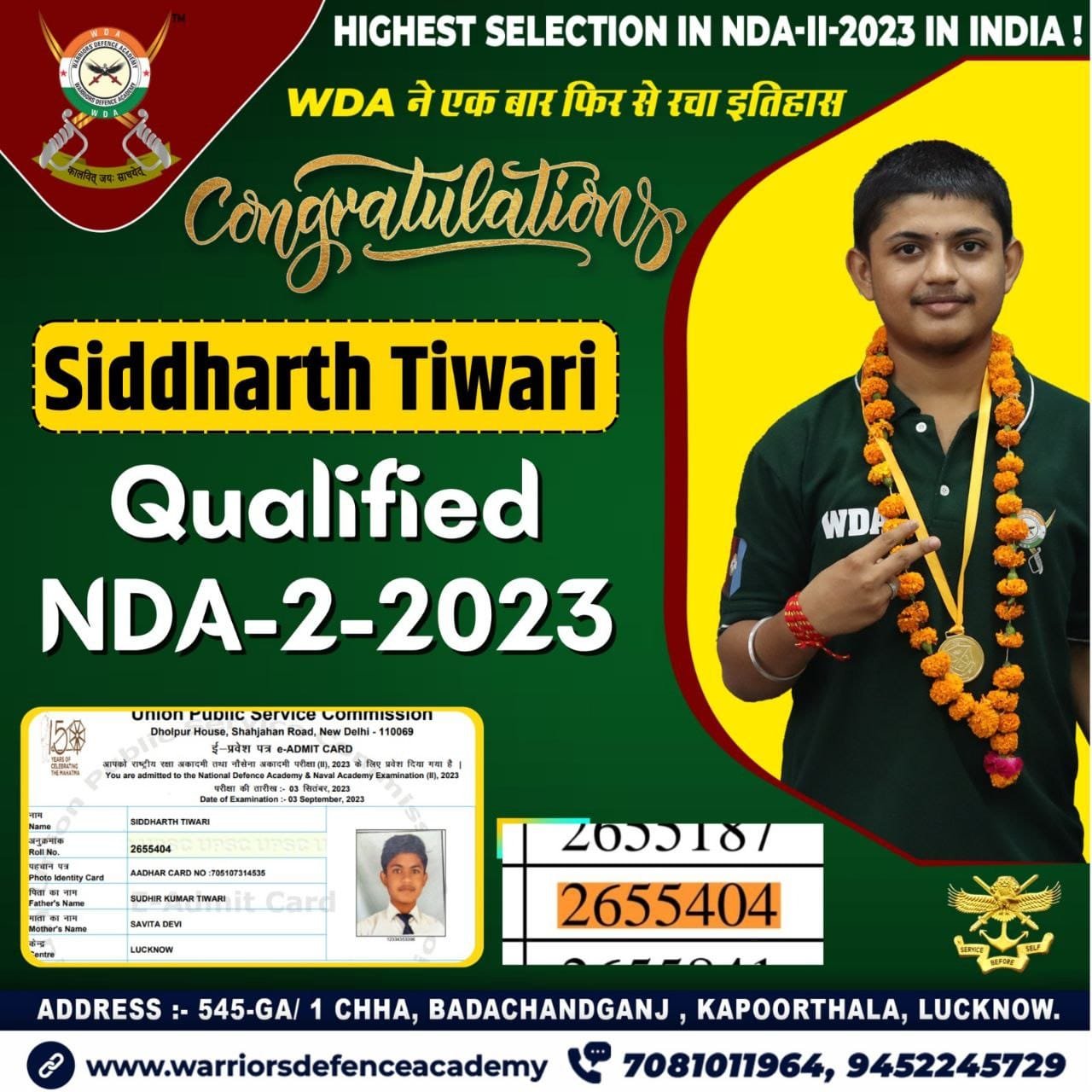 Conclusion:
In the pursuit of joining the prestigious National Defence Academy, choosing the right coaching institute is pivotal. Warriors Defence Academy, the crème de la crème of NDA coaching in Lucknow, has emerged victorious in this battlefield of education. Their unparalleled expertise, personalized attention, state-of-the-art infrastructure, and stellar track record make WDA the ultimate choice for aspiring warriors. Enroll with WDA, unlock your true potential, and soar to new heights as you embark on an illustrious journey of protecting our beloved