NDA Syllabus: Unveiling the Path to Success for Commerce Students at Warriors Defence Academy
Introduction:
Are you a commerce student with aspirations to serve the nation? Look no further, as Warriors Defence Academy, the Best NDA coaching in Lucknow, has formulated an impeccable NDA syllabus curated specifically for commerce students. Prepare to embark on an incredible journey of knowledge and professional growth as we break down the NDA syllabus and highlight Warriors Defence Academy's unique approach to training commerce students for success.
Understanding the NDA Syllabus:
The NDA entrance exam is known for its rigorous selection process, and to excel in this exam, commerce students must have a deep understanding of the syllabus. Warriors Defence Academy simplifies this process by meticulously crafting a curriculum that combines commerce subjects with essential military knowledge. Through their expert guidance, the academy ensures that no stone is left unturned, enabling commerce students to comprehend and excel in all sections of the NDA syllabus.
Mastering General Ability:
Commerce students often excel in subjects like mathematics, reasoning, and English, which are crucial components of the General Ability Test (GAT). Warriors Defence Academy capitalizes on the strengths of commerce students, sharpening their existing abilities and enabling them to tackle these subjects with utmost confidence. With a comprehensive approach that covers all aspects of the GAT syllabus, the academy ensures that commerce students have a significant advantage in these sections.
Commerce Subjects for Commerce Students:
Understanding the unique needs of commerce students, Warriors Defence Academy devotes special attention to subjects like economics, accountancy, and business studies. These subjects are seamlessly integrated into the NDA syllabus, allowing commerce students to utilize their existing knowledge and expertise. The academy adopts a student-centric approach, providing comprehensive study materials, classroom lectures, and personalized doubt-solving sessions to ensure that commerce students are proficient in these subjects.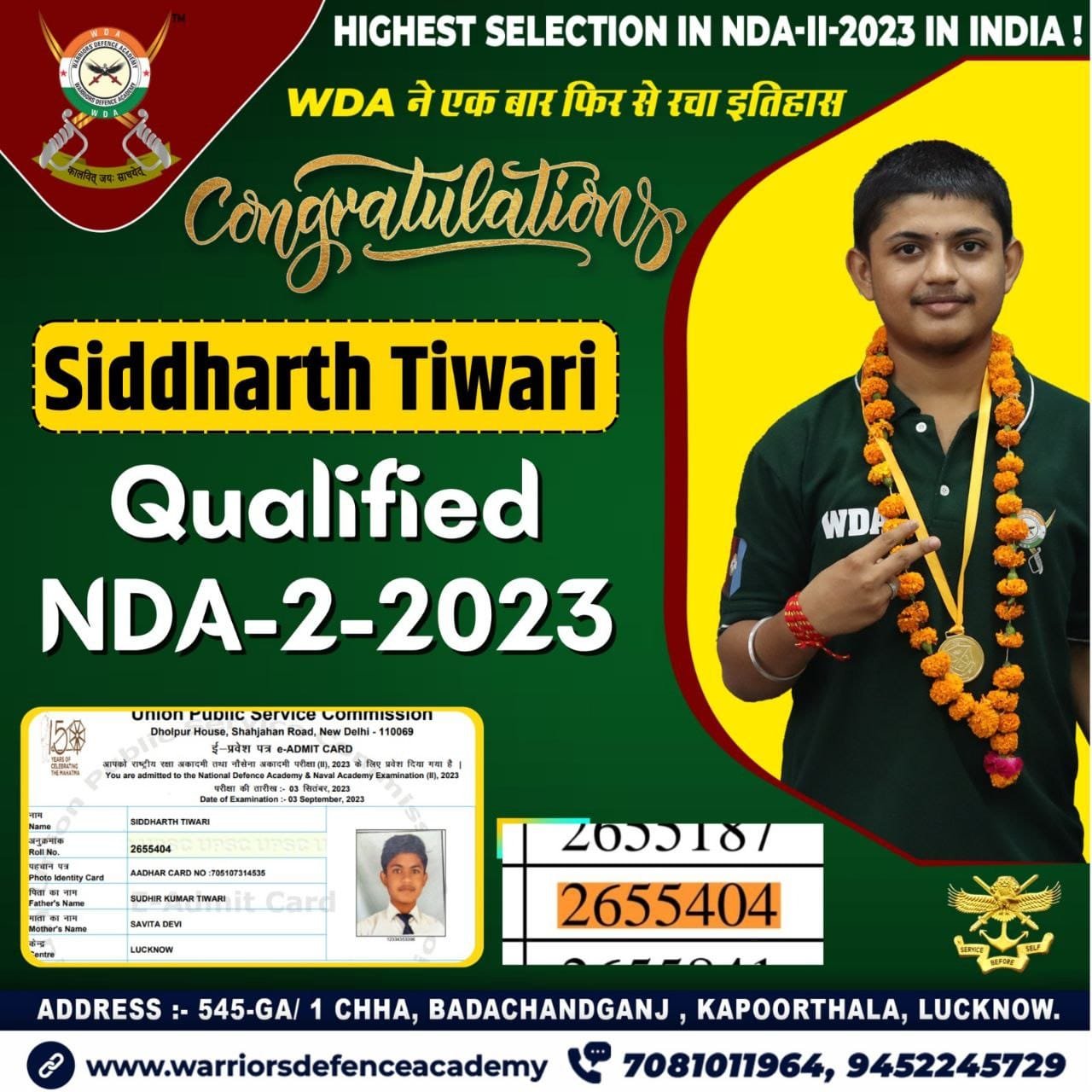 Personality Development and Physical Training:
Apart from academics, Warriors Defence Academy acknowledges the importance of holistic development in NDA aspirants. Alongside the core syllabus, the academy focuses on refining personality traits such as leadership, communication skills, and teamwork, all of which are instrumental in the selection process. Additionally, physical training under the guidance of experienced trainers ensures that commerce students are physically fit, meeting the rigorous demands of the NDA.
Conclusion:
Commerce students often possess a unique skill set that sets them apart from students of other disciplines. Warriors Defence Academy recognizes this potential and has designed an NDA syllabus specifically tailored for commerce students. By combining commerce subjects with essential military knowledge and holistic personality development, Warriors Defence Academy ensures that commerce students are well-prepared to face the challenges that lie ahead. So, don't let your commerce background deter you from your dream of joining the armed forces – join Warriors Defence Academy and embark on a transformative journey towards a rewarding career serving the