Unleashing Success: Warriors Defence Academy – Best NDA Coaching in Lucknow
Introduction:
Lucknow, the city of Nawabs, has always been a breeding ground for warriors. With its rich historical heritage, it comes as no surprise that it serves as the proud home to a premier institute dedicated to shaping the future officers of the Indian Armed Forces. Warriors Defence Academy, known for its excellence and commitment, stands tall as the best NDA coaching center in Lucknow. Let's delve into the realm of success and unrestrained achievements that this academy brings to aspiring candidates.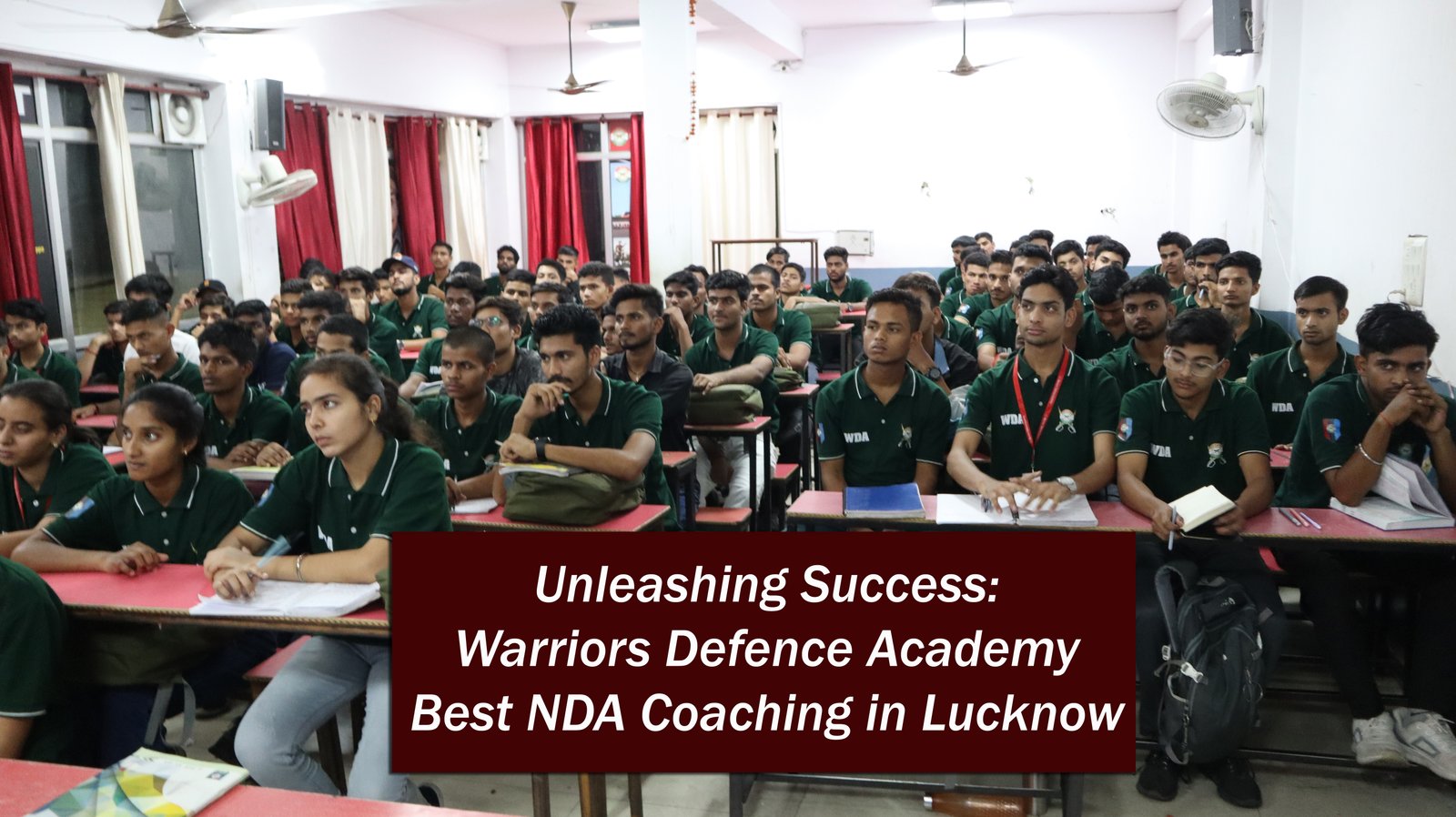 1. A Proven Track Record in Excellence:
Warriors Defence Academy has meticulously designed its NDA coaching programs to prepare candidates for the arduous selection process. With a proud history of producing top-ranking officers, this institution has earned the title of the top NDA coaching center in Lucknow. Relying on cutting-edge teaching methodologies, experienced faculty, and a comprehensive curriculum, it ensures candidates are equipped with the knowledge, skills, and confidence to excel in the written exam.
2. Comprehensive Curriculum Catering to Every Aspect:
What sets Warriors Defence Academy apart from others is its comprehensive curriculum. Recognizing that NDA written exams require a diverse skill set, this academy ensures that candidates receive exhaustive coverage in all vital subjects such as mathematics, English, general studies, and current affairs. The faculty fosters a dynamic learning environment where students are encouraged to ask questions, engage in group discussions, and develop their analytical and problem-solving skills.
3. Individual Attention and Personalized Coaching:
To reach the pinnacle of success, candidates need personalized attention and guidance. Warriors Defence Academy's faculty understand this crucial aspect and work diligently towards achieving it. With small batch sizes, the focus is on providing individual attention to students, addressing their weaknesses, and honing their strengths. This tailored approach leads to remarkable results, making it the number one NDA coaching center in Lucknow.
4. Smart Learning Technologies for Enhanced Preparation:
In this digital age, Warriors Defence Academy has embraced technology to enhance the learning experience. Through the use of smart learning tools, such as interactive modules, online test series, and virtual classrooms, candidates receive a holistic and technologically advanced coaching experience. These innovative methods instill confidence, help in time management, and prepare candidates for the challenges that lie ahead.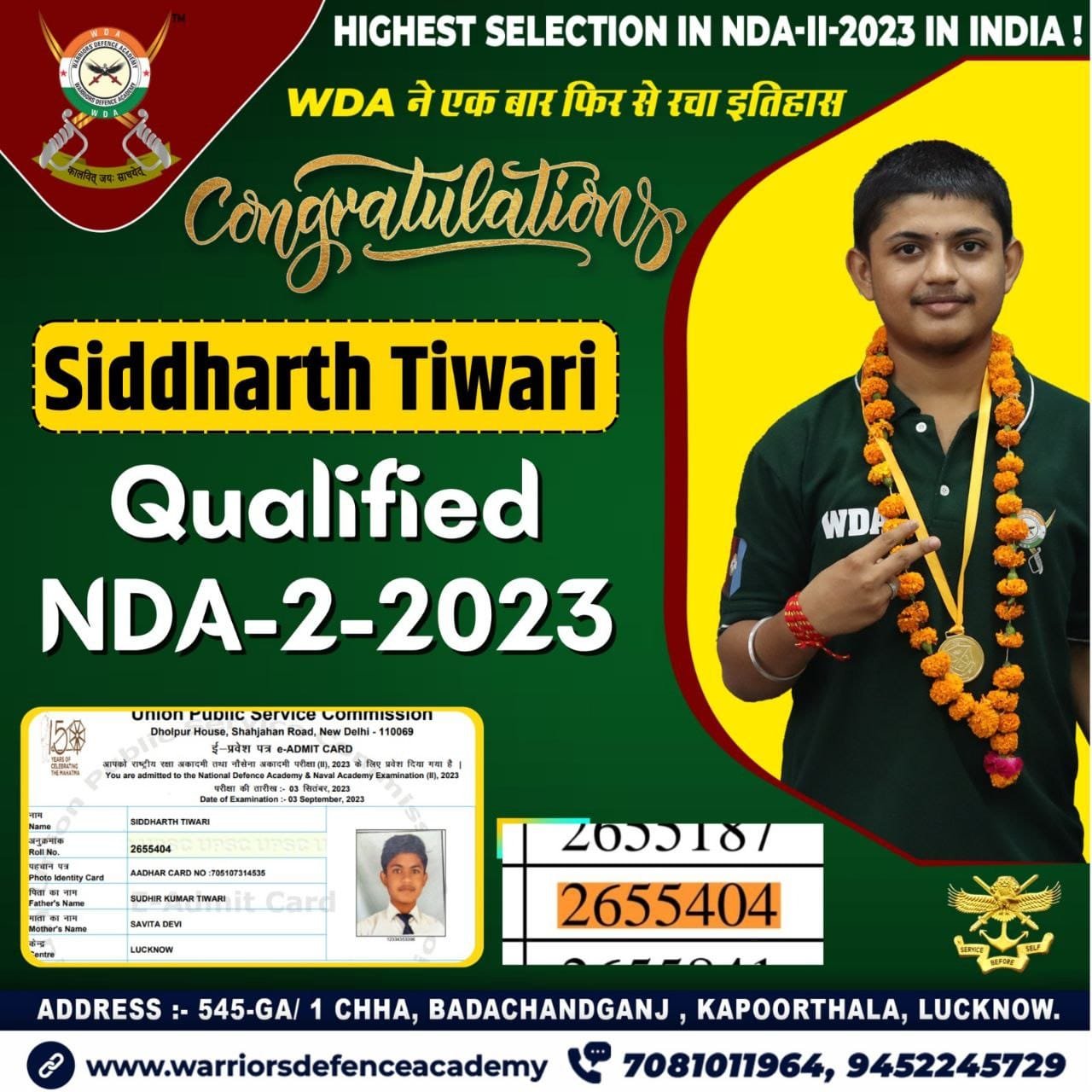 5. Success Stories: A Glimpse of Achievements:
Warriors Defence Academy takes pride in the numerous success stories it has nurtured over the years. Former students who cleared the NDA written exams credit the Academy for their achievements. The expert guidance, rigorous mock tests, and personalized attention provided by the faculty play a pivotal role in shaping these success stories. The unwavering commitment to the success of its students makes Warriors Defence Academy the undeniable choice for aspiring NDA officers.
Conclusion:
Warriors Defence Academy's unwavering commitment to the transformation of aspiring candidates into successful officers is what sets it apart from the rest. As the best NDA coaching center in Lucknow, it leaves no stone unturned in providing a comprehensive learning experience, individual attention, and a technologically advanced curriculum. If you dream of joining the noble ranks of the Indian Armed Forces, the Warriors Defence Academy is the key to unlocking your true potential. Choose the best, because you deserve nothing less!