Unveiling the Secrets to Cracking the NDA Exam: Unlocking the Potential of Lucknow's Best Coaching Institute
Introduction:
Are you an aspiring warrior looking to serve your nation with pride and valour? Are you aiming to crack the prestigious NDA exam and step closer to your dream? If so, you're in luck! Today, we will uncover the secrets behind a coaching institute in Lucknow that has been guiding students towards success in the NDA exam like no other. Get ready to navigate towards victory with the best NDA coaching in Lucknow: Warriors Defence Academy!
1. A Legacy of Excellence:
Warriors Defence Academy has rightfully earned its reputation as Lucknow's best NDA coaching institute. With a legacy spanning years of absolute dedication and success, the institute boasts a team of experienced and professional mentors, ensuring each student receives personalized attention and expert guidance. Their expertise, combined with a meticulously designed curriculum, creates an exceptional learning experience.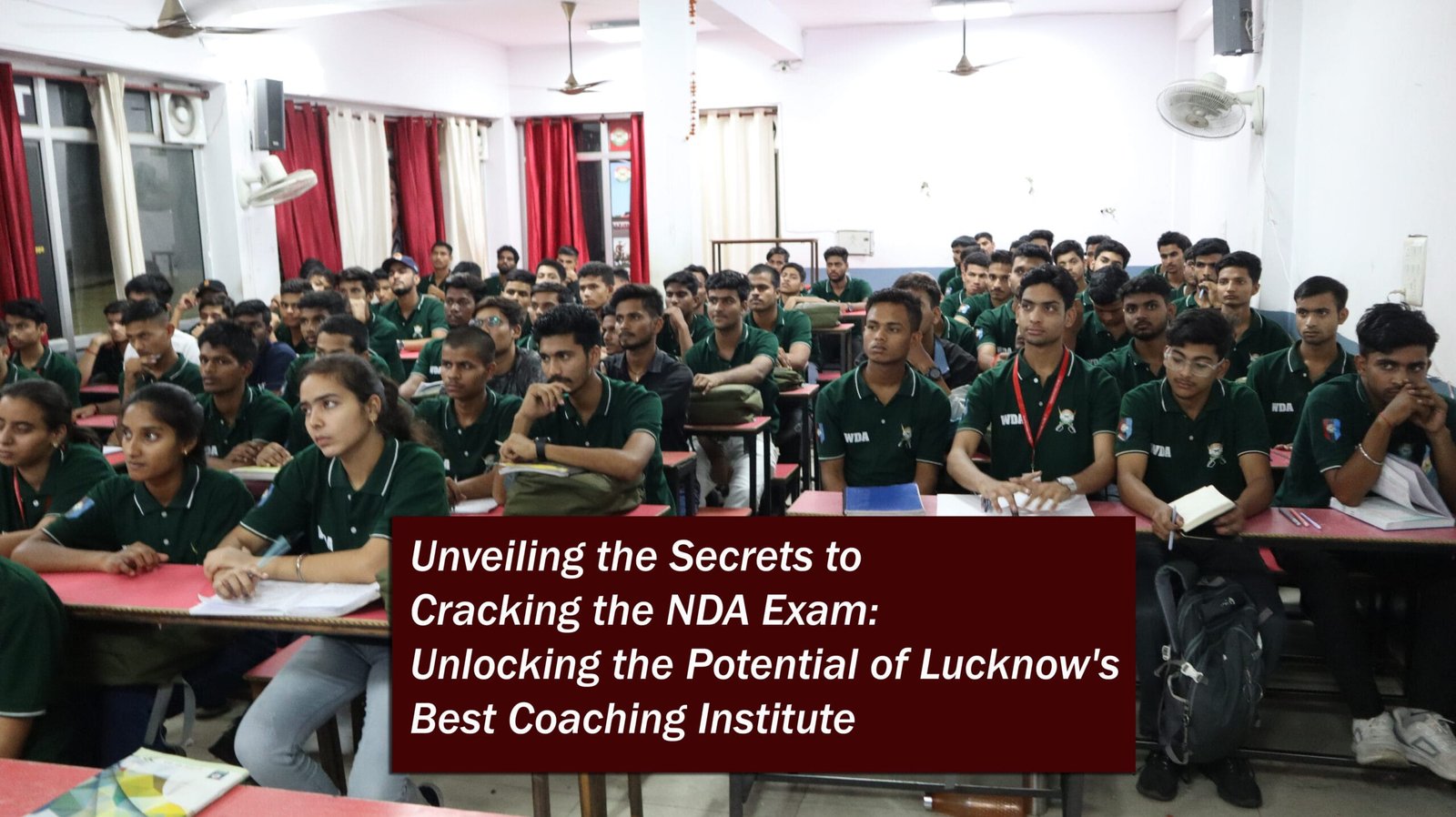 2. Holistic Development:
Cracking the NDA exam goes beyond mere academic knowledge; it requires a holistic approach to overall personality development. Warriors Defence Academy understands this crucial aspect and provides students with comprehensive training programs. From physical fitness sessions to enhancing communication skills and improving leadership qualities, they focus on grooming every aspect of a student's personality.
3. Tailored Study Material:
The key to success lies in well-structured study material that covers all the important topics of the NDA syllabus. Warriors Defence Academy comprehends this need and provides students with meticulously tailored study material, comprising the latest syllabus and focusing on conceptual clarity. With regular tests, evaluations, and doubt-clearing sessions, they ensure students remain on the right track towards success.
4. Expert Faculty:
One of the distinguishing features of Warriors Defence Academy is its team of highly qualified and experienced faculty members. These mentors bring vast knowledge and insights into the classroom, ensuring that students receive the best guidance for each subject. Their interactive teaching methodologies, combined with frequent interactive sessions, make the learning process engaging and effective.
5. Mock Tests and Assessments:
To crack the NDA exam, students need to be well-acquainted with the exam pattern and the ability to manage time during the test. Warriors Defence Academy understands this requirement and conducts regular mock tests that simulate the real exam environment. These tests help students develop proper time management skills, enhance problem-solving abilities, and build confidence.
6. Personalized Attention:
At Warriors Defence Academy, every student's success is a top priority. They ensure that the batch sizes are limited, allowing for individual attention and doubt-clearing sessions. The mentors go the extra mile to identify and address each student's specific learning needs, making the coaching experience more personal and effective.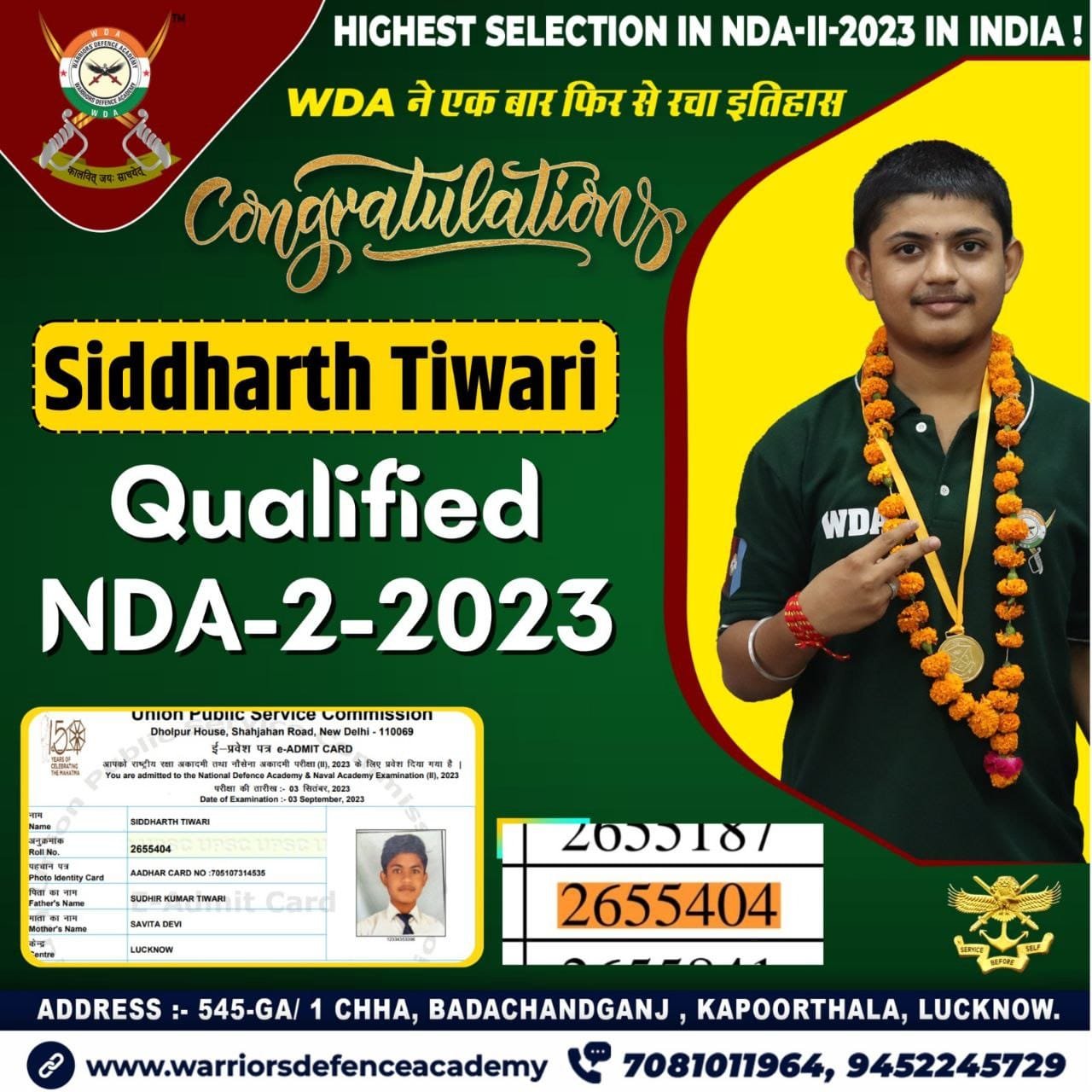 Conclusion:
Cracking the NDA exam requires the right blend of guidance, perseverance, and dedication. Lucknow's Warriors Defence Academy serves as the beacon of opportunity and success for all NDA aspirants. By offering personalized attention, a holistic development approach, tailored study material, expert faculty, and comprehensive mock tests, they leave no stone unturned in unlocking the potential of every student. So, seize this exceptional opportunity and embark on your journey towards success with Warriors Defence Academy – the Best NDA coaching in Lucknow!