Top Coaching for NDA, CDS, and SSB in India
Top Coaching for NDA, CDS, and SSB in India: We offer excellent preparatory training for the entrance examinations to get into the Indian armed forces.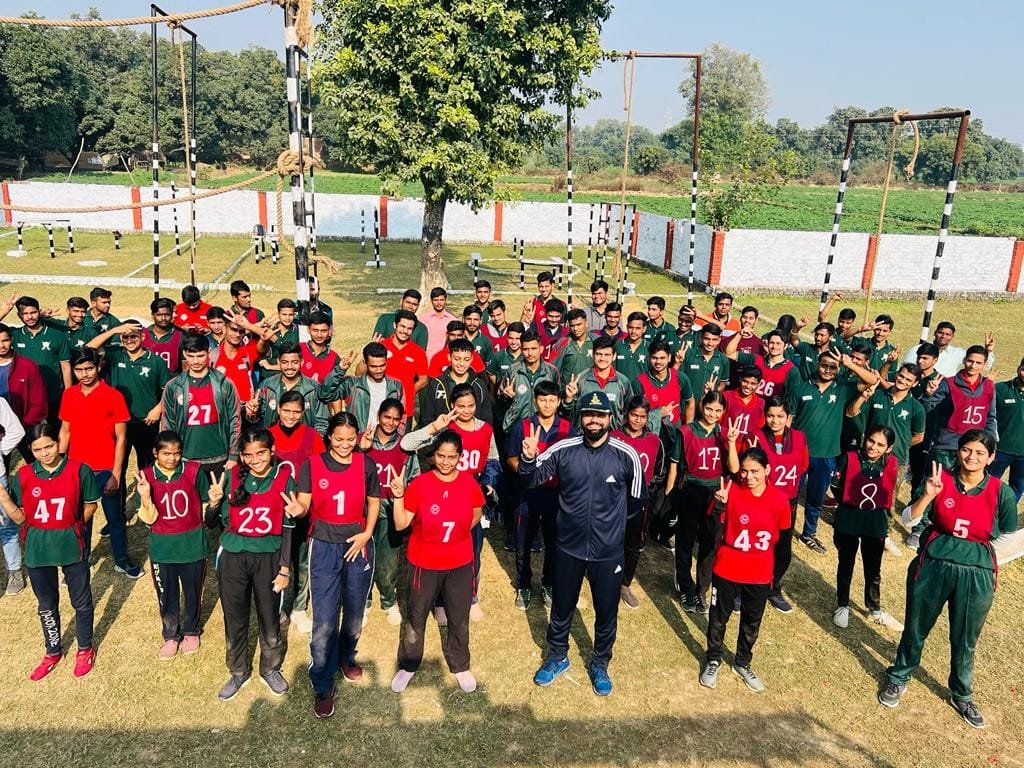 Since our inception 7 years ago, under the captaincy of one of India's leading youngest entrepreneurs – Mr. Gulab Singh. Hundreds of our candidates have been selected and many of whom have attained top ranks in final UPSC merit. #Top NDA Academy Institute in Lucknow
The institute has highly qualified and reputed team instructors each fully devoted to providing an unparalleled education for NDA/CDS/SSB/AFCAT/CAPF.
The task of teaching transcends the classrooms so as to guide the students to realize their highest potential, and to encourage them to optimize the results.
Involvement and excellence in extracurricular activities like SSB guidance, personality development, debates, team games, lecture, etc feature in the training.
Our aim at the academy is to make the students imbibe discipline and groom moral and ethical values. Come, be a part of this success story and fulfil your desire for joining the reputed Indian Armed forces and serving the nation. #Top Coaching for NDA, #CDS, #SSB Coaching in India
Best NDA Academy in Lucknow | Join WDA Lucknow – Warriors Defence Academy deeply appreciative and offer you our most grateful welcome. We are happy to announce that Ex. GTO Officer Colonel R. K. Tiwari Sir going to Join our Academy to Guide NDA and CDS aspirants For SSB. WDA is the Best NDA and SSB Coaching in Lucknow India. #Top NDA Academy Institute in Lucknow
Warriors Defence Academy is the Best NDA Coaching in Lucknow. We are the Leading Coaching Institute for NDA/CDS/AFCAT/Army/Air Force/Navy Located in Lucknow. Warriors Defence Academy has the Largest GTO Ground in India. The Aspirants of Defence Services are guided by Ex. Defence Officers. WDA was also Awarded as Best NDA Academy in Lucknow. #Top Coaching for NDA, #CDS, #SSB Coaching in India
Address: 545-GA/1-CHHA, Chandganj Garden Road, beside Madhuwan Guest house, near Railway crossing, Kapoorthla, Bara Chandganj, Chandralok, Lucknow, Uttar Pradesh 226006
Website: https://warriorsdefenceacademy.com/
Website: https://www.warriorsndaacademy.com/
INDIA SUCCESSFULLY CONDUCTS NIGHT TRAILS OF AGNI-V ICBM AMID CHINA BORDER ROW
NEW DELHI: Agni-V project is aimed at boosting India's nuclear deterrence against China which is known to have missiles like Dongfeng-41 having ranges between 12,000-15,000 km.
India on Thursday successfully test-fired nuclear-capable ballistic missile Agni-V that can strike targets at ranges up to 5,000 km, marking a significant boost to the country's strategic deterrence, people familiar with the development said. #Top Coaching for NDA, #CDS, #SSB Coaching in India
In pursuit to strengthen its nuclear deterrence India on Thursday successfully carried out the night trials of the Agni-V ballistic missile. As per the sources it has a range of over 5500 km. The missile developed by Defence Research and Development Organisation (DRDO), was tested at a defence facility from Abdul Kalam Island off the Odisha coast.
Sources said the test was carried out to validate new technologies and equipment on the missile which is now lighter than before. The trial has proved the capability to enhance the range of the Agni-5 missile if required, sources added. #Top Coaching for NDA, #CDS, #SSB Coaching in India
It was in October that India successfully test-fired the Agni-V missile.
"A successful launch of the Surface-to-Surface Ballistic Missile, Agni-5, was carried out on October 27, 2021, at approximately 1950 hrs from APJ Abdul Kalam Island, Odisha. The missile, which uses a three-stage solid-fuelled engine, is capable of striking targets at ranges up to 5,000 kilometres with a very high degree of accuracy," said the Ministry of Defence (MoD) in a statement.
Broadly falling into the category of Inter-Continental Ballistic Missile category, it can carry a payload of 1.5 tonnes and weighs around 50 tonnes. India is the eighth country to have intercontinental ballistic missiles after the US, UK, Russia, China, France, Israel and North Korea.
Agni series of missiles include from 1 to 5 and Agni -V, the most advanced of them was first tested in 2012. At present, in addition to the Agni-5, other Agni missiles that India has are Agni-1 with a 700-km range, Agni-2 with a 2,000-km range, Agni-3 and Agni-4 with 2,500 km to more than 3,500 km range.
#Top Coaching for NDA, #CDS, #SSB Coaching in India
Best SSB Coaching in India | Best Defence Academy in India