Top NDA Coaching in India | Best Defence Academy in Lucknow
Warriors Defence Academy is the NDA Coaching in India. We offer excellent preparatory training for the entrance examinations to get into the Indian armed forces. #NDA Coaching in India
Since our inception 7 years ago, under the captaincy of one of India's leading youngest entrepreneurs – Mr Gulab Singh. Hundreds of our candidates have been selected and many of whom have attained top ranks in final UPSC merit.
The institute has highly qualified and reputed team instructors each fully devoted to providing an unparalleled education for NDA/CDS/SSB/AFCAT/CAPF.
The task of teaching transcends the classrooms so as to guide the students to realize their highest potential, and to encourage them to optimize the results.
Involvement and excellence in extracurricular activities like SSB guidance, personality development, debates, team games, lecture, etc feature in the training.
Our aim at the academy is to make the students imbibe discipline and groom moral and ethical values. Come, be a part of this success story, and fulfil your desire for joining the reputed Indian Armed forces and serving the nation.
Best NDA Coaching in Lucknow, Best NDA Coaching in India | Join NDA Coaching WDA Lucknow – Warriors Defence Academy deeply appreciative and offer you our most grateful welcome. We are happy to announce that Ex. GTO Officer Colonel R. K. Tiwari Sir going to Join our Academy to Guide NDA and CDS aspirants For SSB. WDA is the Best NDA and SSB Coaching in Lucknow India.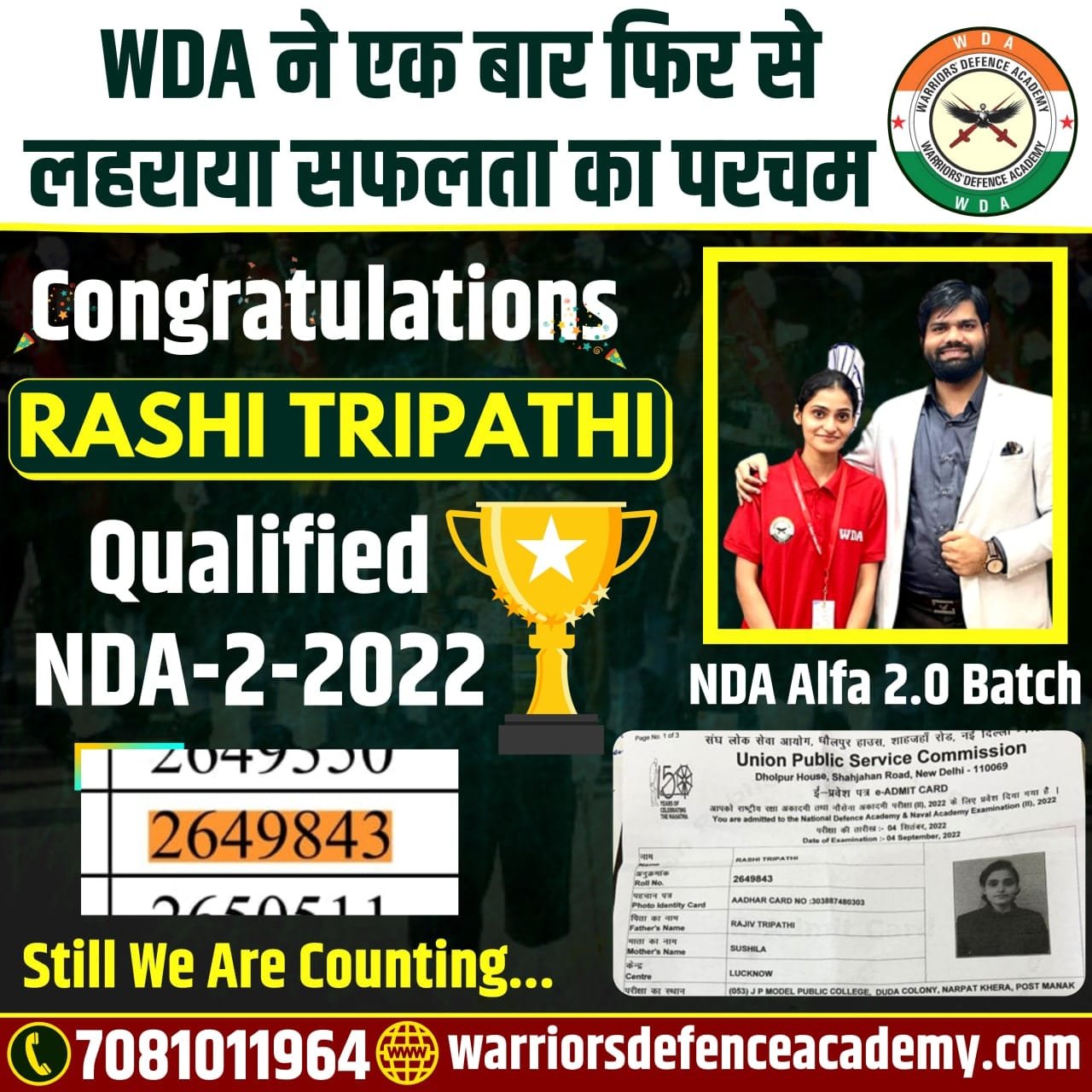 Warriors Defence Academy is the Best NDA Coaching in Lucknow, Top NDA Coaching in India. We are the Leading Coaching Institute for NDA/CDS/AFCAT/Army/Air Force/Navy Located in Lucknow. Warriors Defence Academy has the Largest GTO Ground in India. The Aspirants of Defence Services are guided by Ex. Defence Officers. WDA was also Awarded Best NDA Coaching in Lucknow.
Address: 545-GA/1-CHHA, Chandganj Garden Road, beside Madhuwan Guest house, near Railway crossing, Kapoorthla, Bara Chandganj, Chandralok, Lucknow, Uttar Pradesh 226006
Website: https://warriorsdefenceacademy.com/
Website: https://www.warriorsndaacademy.com/
Call Now: 07081011964
AIR INDIA AND NEPAL AIRLINES AIRCRAFT ALMOST COLLIDED MID-AIR; 3 OFFICERS SUSPENDED
Nepal bans Air-India pilots indefinitely after incident at Holding Zone
Kathmandu: The Civil Aviation Authority of Nepal (CAAN) has suspended the pilot crew of Air India after an incident at the protecting quarter that took place on Friday.
The Air India plane on Friday had descended to 3,700 toes from 19,000 ft whilst it used to be being held up over the sky of Simara in Nepal.
"Air Traffic Controllers (ATCs) of Tribhuvan International Airport concerned in a site visitors combat incident (between Air India and Nepal Airlines on twenty-fourth March 2023) have been eliminated from energetic manipulate role till in addition notice," the Civil Aviation Authority of Nepal tweeted.
The CAAN has determined to ban the Air India pilots in the incidents and has written to DGCA-India, the CAAN announced.
The Civil Aviation Authority of Nepal (CAAN) has written to the Indian Commission in this regard about the decision.
The CAAN additionally puzzled the crew over the incident on the identical day 23 March after the touchdown at Kathmandu. The pilot-in-command additionally widely wide-spread their mistake and apologized for it.
Along with the pilots, the three Air Traffic Controllers, who had been on obligation at Kathmandu tower additionally have been grounded.
The plane of Air India had descended to 15 thousand three hundred toes from 19 thousand ft whilst it used to be being holed up at Simara of Nepal. At the time the Nepal Airlines plane used to be flying low and had to retract its top after the Indian Airlines descended.
agra
,
Best Defence Academy in Lucknow
,
Best Defence Coaching in Lucknow
,
Best NDA Coaching
,
Best NDA Coaching in India
,
Best NDA Coaching in Lucknow
,
best nda coaching institute in lucknow
,
Jaipur
,
Kanpur
,
Madhya Pradesh
,
nda
,
NDA Coaching
,
nda coaching in India
,
NDA Coaching in Lucknow
,
Nda Coaching institute in Lucknow
,
NDA Coaching Near me
,
NDA Online Classes
,
No-1 NDA Coaching in India
,
no-1 NDA Coaching in Lucknow
,
Top Defence Coaching in Lucknow
,
Top NDA Coaching
,
top nda coaching in india
,
Top NDA Coaching in lucknow
,
Uttar Pradesh