Best SSB Coaching in Lucknow
Best SSB Coaching in Lucknow: We offer excellent preparatory training for the entrance examinations to get into the Indian armed forces.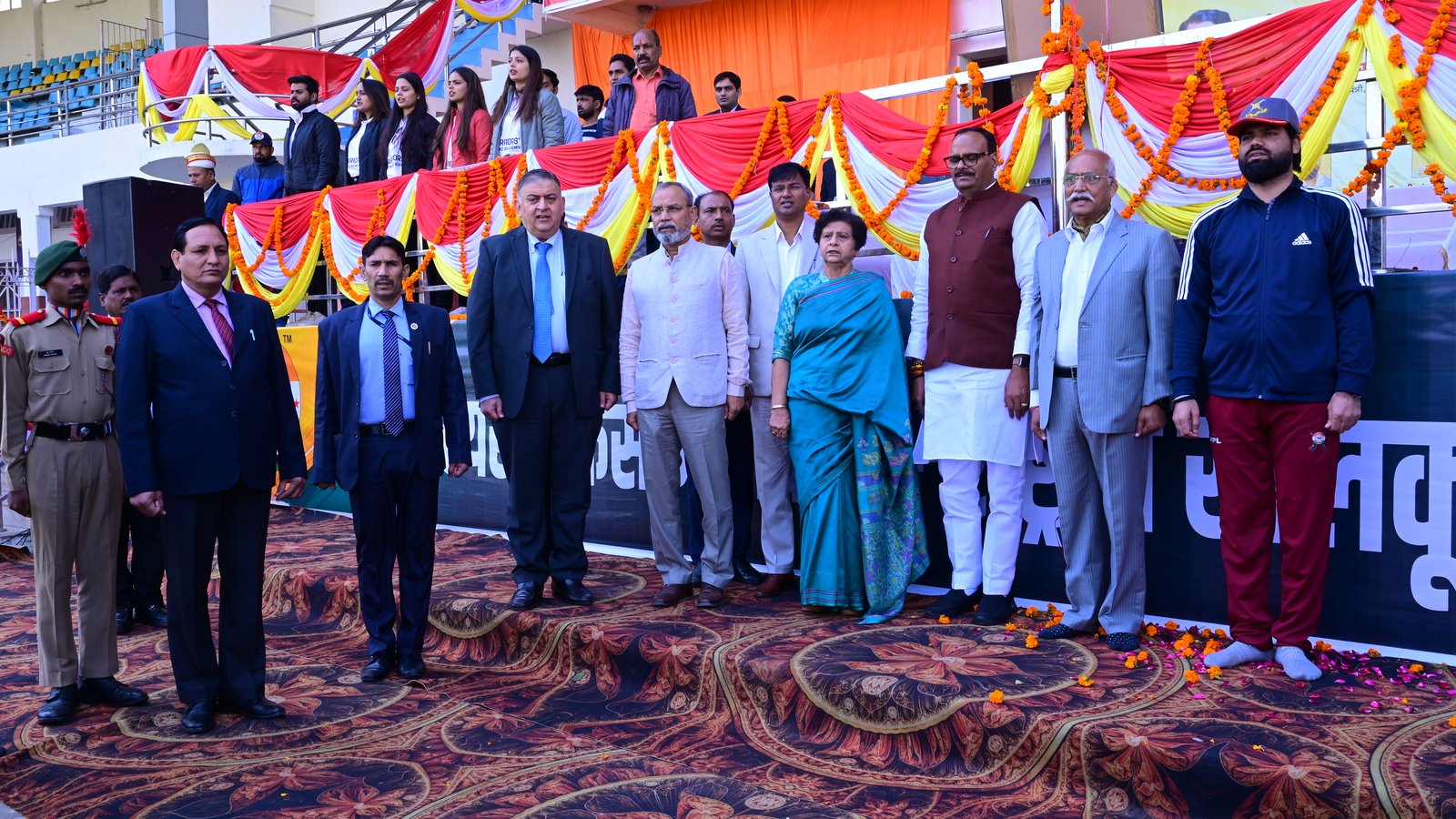 Since our inception 7 years ago, under the captaincy of one of India's leading youngest entrepreneurs – Mr. Gulab Singh. Hundreds of our candidates have been selected and many of whom have attained top ranks in final UPSC merit. #Best SSB Coaching in Lucknow
The institute has highly qualified and reputed team instructors each fully devoted to providing unparalleled education for NDA/CDS/SSB/AFCAT/CAPF.
The task of teaching transcends the classrooms so as to guide the students to realize their highest potential, and to encourage them to optimize the results.
Involvement and excellence in extracurricular activities like SSB guidance, personality development, debates, team games, lecture, etc feature in the training.
Our aim at the academy is to make the students imbibe discipline and groom moral and ethical values. Come, be a part of this success story, and fulfill your desire for joining the reputed Indian Armed forces and serving the nation.
Best NDA Academy in Lucknow | Join WDA Lucknow – Warriors Defence Academy deeply appreciative and offer you our most grateful welcome. We are happy to announce that Ex. GTO Officer Colonel R. K. Tiwari Sir going to Join our Academy to Guide NDA and CDS aspirants For SSB. WDA is the Best NDA and SSB Coaching in Lucknow India. #Best SSB Coaching in Lucknow
Warriors Defence Academy is the Best NDA Coaching in Lucknow. We are the Leading Coaching Institute for NDA/CDS/AFCAT/Army/Air Force/Navy Located in Lucknow. Warriors Defence Academy has the Largest GTO Ground in India. The Aspirants of Defence Services are guided by Ex. Defence Officers. WDA was also Awarded as Best NDA Academy in Lucknow.
Address: 545-GA/1-CHHA, Chandganj Garden Road, beside Madhuwan Guest house, near Railway crossing, Kapoorthla, Bara Chandganj, Chandralok, Lucknow, Uttar Pradesh 226006
Website: https://warriorsdefenceacademy.com/
Website: https://www.warriorsndaacademy.com/
How was your OTA SSB for the CDS 1 2020?
#Best SSB Coaching in Lucknow, Hello everyone, my name is Vishnu Mann. I was allotted SCE ALLAHABAD for my CDS 1 2020 SSB and I chose 03 Jan 2021 as my SSB date. This was my 7th attempt overall & 2nd in Allahabad.
Standing L To R:— chest no. 3( Abhijeet), chest no. 5( Sandeep) chest no. 4 ( Anand) chest no. 2 (Dheeraj) chest no. 1 ( Varun) chest no. 6 ( Shiva)
Day 1:— Screening
#Best SSB Coaching in Lucknow As our reporting time was 0630hrs in the morning I book the Shiv-Ganga train for my journey. I reached Allahabad ( prayagraj) at 03:45 am on 03 Jan, had a coffee there, and changes my clothes in the railway station's waiting area bathroom. Took a rickshaw to Kariappa gate of SSB center and reached there by 05:30 am. Found two other guys already waiting at the gate. One of them was a 3-time screenout candidate and the other one was a fresher. #Best SSB Coaching in Lucknow
#Best SSB Coaching in Lucknow This time no. of candidates reporting for OTA SSB was very low. Out of 60 candidates, only 16 reported SSB. At 06:30 am, A JCO came to the gate and asked us to form a line. We were asked to keep in hand our ID proof, SSB call letter/ admit card, RT-PCR test report/ asymptomatic certificate. One by one, we were asked to call our upsc roll no and sign in front of our roll no. in a list there.
#Best SSB Coaching in Lucknow After that, we put our luggage in the shed, had our breakfast there, and went into the testing hall with our documents. We were allotted 14 SSB. Then our documentation was done, and our all academic certificates and ID proof were checked for any mismatch in the parents' name, date of birth, and whether we have all the documents mentioned in the call-up letter. In case there is a mismatch, we were asked to produce an affidavit regarding the same. And if any of the mark sheet/degrees is missing, we were asked to produce them in the next 2–3 days. We were divided into FRESHERS, SCREENOUT, REPEATERS, and chest no. were distributed Accordingly. I was given chest no. 11. Then form filing was done. #Best SSB Coaching in Lucknow
#Best SSB Coaching in Lucknow After that our OIR started. This time our answer sheet was different. Till now we used to write our option no. in the sheet ( like 1,2,3,4). But this time it was an OMR sheet. So filling the circle was a bit time-consuming. Also, the OIR test was a bit lengthy. The first OIR consisted of verbal questions. We were given 39 mins for 75 questions. Here I was only able to do 65, then when the assessor said that only 1 min is remaining, I randomly filled the circle of the remaining questions. In 2nd OIR test, questions were non-verbal. And we were given 36 mins for 60 questions. This for me was comparatively easy than the first one. And I did all.
#Best SSB Coaching in Lucknow After that, it was time for the dreaded PPDT. The picture was a scene of a cafeteria where 4 friends ( 3 female, and 1 male ) were having tea and snacks. I made a story about a group of friends celebrating after winning a quiz competition ( quite similar to my PPDT story of my last SSB at 1 AFSB DEHRADUN). After writing our story, we were asked to go outside the testing hall. Initially, I wasn't too impressed with my story. As I thought I forcefully introduced quiz competition in my story as there was no hint of it in the picture. But in the I decided to go with it. In the time b/w story writing and discussion, I revised my story 3–4 times in my mind. #Best SSB Coaching in Lucknow
Now for discussion, we were told that there will be a single group of 16 candidates including all FRESHERS, SCREENOUTS as well as us REPEATERS. Now, this for me was bad news as I thought that in discussion repeaters will try to dominate and the fish market will be there. So most of the freshers will get screened-In and we repeaters will get screenout. #Best SSB Coaching in Lucknow
#Best SSB Coaching in Lucknow Now when the time came, I narrated my story sequentially and fluently. Even I was impressed with my narration 😆 ( for the first time in 7 attempts). Then in the GD, GTO sir divided the whole group into 2 in the very beginning. Now since in most of our story, the celebration was going on. So no major conflict was there. I was the only one who had a quiz competition in my story so I didn't mention it in the discussion. I just went with the group. Give 2–3 valid points whenever I got the opportunity.
#Best SSB Coaching in Lucknow after 45 mins, it was time for the result. Now this time I was confident that I will get screened-In which according to my mind was a bad thing. The reason is that in my past attempts whenever I was confident of my screened-In, I got screened out & whenever I wasn't too confident of my performance, I got screened-In in. So GTO came and announced the result. While announcing chest no. , He said chest no. 10 and then 13. And let's just say the feeling was not good. But the very next moment he said & chest no. 11. I was elated but wasn't as happy and shocked as my previous screened-In. I got 7 as new chest no. So after the result, again we filled out more forms like 2 PIQs and a few others. After having lunch we were sent to our rooms in the Warriors Defence Academy building. #Best SSB Coaching in Lucknow
So in brief:—
Reporting:- 60
Reported:—16( 7 fresher, 2 screenout, 9 repeater)
Screen-in:—7( 3fresher, 1 screenout, 3 repeater)
Now most of us were tired from our journey and of the
#Best SSB Coaching in Lucknow Hectic process. Then we all went to the cafeteria, order coffee, and had an informal introduction to each other. There I came to know that along with chest no. 5, I was the most experienced guy in SSB 😂. So from the cafeteria, we went to the candidates' line. There we'd our group photo, then we were briefed by our CHM on the timing of our psychology test. After which we walked there for some time and then after having dinner we all went to bed as we were asked to report 0700 hrs in the morning for our PYSCH. #Best SSB Coaching in Lucknow
Day 2:— Psychology
#Best SSB Coaching in Lucknow The next day, we reported for PYSCH there we waited for 30–40mins. Then the psychologist came and our psychology test started. Now this time, I'd a change in my strategy for psych but I didn't practice it much. So I messed up my time management pretty badly. As a result, I was taking more time even after noticing the picture for 30 sec for the theme of my story. As a result, I was not able to complete a few of the stories. I also messed up my blank story a little. Although my performance improved in WAT again in SRT I messed up and was only able to complete just 34 SRTs. I prepared my SD beforehand so I completed it well on time. So overall I improved my performance a bit qualitatively in psych but quantitatively I was not up to the mark. #Best SSB Coaching in Lucknow
#Best SSB Coaching in Lucknow Then chest no 1–4 had their interview scheduled after psych and went for the same whereas the 3 of us went to our room and had rest. As phones were allowed in candidates' lines, we listened to songs, and prepare for the GK part of the interview. Then as the other guys came from their interview, we talked to them about their experience and all. As usual, freshers were worried about what they did in the interview, Repeaters had a bit of fun but calm them down. Then we went for lunch, and after coming back, chest no. 1 did a fantastic mimicry of Maj Gen bhakti which was way better than any comedian than we've ever watched. #Best SSB Coaching in Lucknow
In the evening, after the fall-in, we went to the cafeteria and had a friendly discussion among ourselves. After dinner, we again made fun of various coaching institutes about their method of coaching.
Day 3:— GTO-I
#Best SSB Coaching in Lucknow The next day it was time for GTO. We reported in GTO ground at 0630hrs. As usual, our GTO started with 2 GDs.
The topics for the first GD were:—
#Best SSB Coaching in Lucknow India is facing the threat of China as an aggressive neighbor which of these countries can help India counter this threat:—
Japan
Australia
South Korea
OR
India is being seen by the world as a force that can counter the rising China. In which area does India need to develop to become that countering force:—
Infrastructure
Agriculture
Defence
We unanimously decided to go with 2nd topic. I initiated the GD and was in favor of development in infrastructure. Initially, we all spoke on the topic one by one. Even though we never planned it, but I guess we'd develop such a great bonding that we automatically gave everyone a chance to speak. Although some of us try to counter others, I supported everyone and spoke about how development in infrastructure can help in automatic development in agriculture and defence. #Best SSB Coaching in Lucknow
2nd topic for our GD was:—
What could be the reason behind the deterioration of Indian media:—
Political intervention
TRP
Degradation in ethics
Here I spoke a little later. As everyone was focusing on TRP as the reason for current status of Indian media. I spoke on how this is all the result of degradation in ethics. Then our group automatically started discussing the solution for the issue. I initially thought not to speak, as even after one of us said that telling solution was never the topic but no-one listened. So then I spoke on how we need to do something about political intervention before coming up with any policy on the problem.
Then it was time for GPE.
This time GPE was as simple as most of the resources were just lying there on the map( like vehicles). Here again, I messed up my time management and was not able to complete my individual solution for the GPE. But I participated well in GPE and gave the group solution to the gap. Till now, my confidence had reached cloud nine. This helped me in other tasks also. #Best SSB Coaching in Lucknow
Now before this SSB, I practiced a lot for PGT and HGT. So I was giving the idea and also was in front with few others whenever new obstacle came. Now here also all of us had ideas for structures and as a result, we were able to complete all 4 stages of PGT in time. Then was the time for the snake race. As always the most entertaining task in SSB and we enjoyed it a lot. Here as we were only a single group, so we only competed with time. In HGT, the group was divided into repeaters and the rest. Fresher took all 15 mins for the task whereas we were able to complete it in less than 5 mins. #Best SSB Coaching in Lucknow
Lastly, it was time for our lecture. Here I spoke on the mercy petition. My overall performance in lecturette was,acc to me, average as I could have done better. The other topics for lectures were:—
Women liberation
Wildlife conservation
God vs science
Child labor
Greenhouse gases
Green revolution
Degree vs diploma
VIP culture
Then 3 of us who had our interview reported straight to the office from our GTO dress. The rest went straight to the candidate's line. As there was still time for my interview, I took permission from JCO there and went to my room to change my dress and wear formal. Took a quick photo & reported back to the waiting room for the interview. #Best SSB Coaching in Lucknow
Now there was only one interviewing officer who was taking interviews everyone including some of the candidates from the 11 SSB boards. So that day along with chest no. 5 he also took the interview of a candidate from 11 SSB. And once again we were sent back to our candidate's line and our interview was postponed for the next day.
Now after lunch, I introduced the group to the famous game " Mafia". I briefly explained to them the rules and the method of how to play and soon everyone got the hang of it. So we played the game for 3–4 hrs that day.#Best SSB Coaching in Lucknow
Then our CHM told us that the reporting time for the next day is 0830hrs. So again we played the game till late.
Day 4:— GTO-II & Interview
The next day, the first task was to Individual obstacles. Everyone did well. I started with balancing beam/zig-zag but was not able to complete it on the first attempt. So I decided to skip it and concentrate on the other. In the end, I was able to complete 9 obstacles.
In the command task, I was called 4 times as a subordinate. And every time I enjoyed being a subordinate as it was entertaining to see my batchmate as a commander. One of the freshers even address us as SIR when he was commander to which I barely stopped my laugh.
Now I was expecting hard command tasks for many of us including me as all of us performed really well in other tasks. But again surprisingly, most of us got an easy one and he increased the difficulty for only one. #Best SSB Coaching in Lucknow
Lastly, FGT was a formality and we completed it in less than 2 mins.
After which he wished good luck for the conference and the usual speech of don't get disheartened if you got rejected and stuff.
After the GTO, I along with chest no. 6 reported for our interview. I again got the time to change my dress for an interview. But for unknown reasons, I waited for 2 hrs for my interview after the chest no. 6 interview was over. And I started to get bored. But then out of the blue, chest no. 7 flashed in the waiting room and I went to the room for my interview. #Best SSB Coaching in Lucknow
Now from my batchmate, I earlier came to know that there are two guys in the interview room. I told them that the one taking the interview was a trainee and the one sitting on a sofa acting like a trainee is the real interview (in most cases a Dy president/ president of the board). But in my case ,. There were 3 interviewing officers. Which I was seeing for the first time in my 4 interviews.
My interview started well. The interviewer in front asked me who chose to name me Vishnu in my family and why. How did you come here who booked the ticket, tell me something about KARNAL.
Then came the first rapid-fire round, he asked me 9–10 questions regarding my education, my friends, and extracurricular activities. I answered most of them but forgot one or two. But when I told him that I forgot he asked me to recall. I tried my best but I couldn't. Then he asked me the remaining questions and I answered them. #Best SSB Coaching in Lucknow
Then it was time for some gk questions:—
How much time and round would it take to run 6000m on a 400m track?
What would be your speed? In kmph then in meters per second.
You went to a clothing shop & the shopkeeper sold you a shirt for 2200₹ after giving a 20% discount. What's the original price?
Amount of water required to fill this room?
When you go running in the evening what's the color of the sun and the reason behind it? What's a scattering of light explain?
The science behind rainbow 🌈. Difference between dispersion and refraction.
What should be the minimum length of the plain mirror to see your full body image?
Do you hear the sound or the light of lightning first and why? The speed of sound and light?
Has time taken by light to reach earth?
Distance between sun and earth? I by mistake said 1.5 million km. (Silly ?? I know)
Then he asked questions about parents and family, like:—
How do you spend your time with your family?
Whom do you approach for help father or mother? With whom do you share your all secret?
How do you spend time with your friends in your area? What do you look for in a person to be your friend?
What qualities do your parents/friends/elder sister want you to improve?
Riskiest thing you did with your friends and alone?
Then it was time to ask a few personal questions:—
How do you spend the stipend that you get?
Which shows do you watch on discovery? Name 5 of them with their anchor name.
What do you write about Quora? Your most appreciated answer and why?
In the era of T20, why do you like test cricket?
If not the army, then what's your backup?
How did you prepare for SSB? Why didn't you clear NDA written exam? Lesson learned.
Which arms do you want to join & why? If not that then which arm? If not this then which arm? Reason for that order of preference.
Difference between combat and supporting arms?
Why engineering arms is supporting arms?
As my father was from the 17 JAT regiment. Then he started asking:—
The motto of the JAT regiment
The war cry of the JAT regiment
Role of 17 JAT in Kargil war
When do we celebrate vijay divas & why
Awards winner of 17 JAT
Total battalions in Jat regiment
Where is 17 JAT currently stationed
DG of infantry
Places where your father was posted
When did he join the army & when did he retire
( These questions were asked by one of the interviewers sitting on the sofa) #Best SSB Coaching in Lucknow
The other interviewer then asked:—
Why didn't you mention the semester in which you got 100 marks in maths in the 10th class and 99 in 12 maths
Your daily routine.
3 reasons why you want to join the army.
Both the interviewer were trying to pressurize me by asking questions angrily but I was able to keep my calm.
& Like this my interview was over. Overall I was able to answer most of the questions but sometimes I was answering something which the interviewer didn't asked . Like when he asked me about my daily routine ( I started telling him the reason why I started doing meditation). So I need to be more concise in my answers. #Best SSB Coaching in Lucknow
When I came out of the interview it was already past 2pm so the time I went to candidates mess for lunch after changing my clothes it was already closed. So I just ate biscuits that chest no. 2 brought for me from the canteen. In the evening , we played mafia for sometime. Then we went to the canteen there I'D bread omlette, apple juice and doritos. Then we discussed what to expect from our conference.
In the evening, we just discussed about our Personal life and lastly we decided to share horror story with each other and turned the lights off of the room to make things more interesting.
Day 5:— Conference/judgement day
In the morning, we reported at the reporting shed 0800hrs . The trainee interviewer ( a Col.) gave the closing address. Since he was a trainee, he by mistake said 4 instead of 3 techniques at SSB( मनसा वाचा कर्मणा)through which they assess us and then ends up including conference as the 4th technique.
Our conference started by 0900hrs. There was a good discussion before calling chest no. 1, 4,5 . Chest no. 6 conference went over soon. & Then it was my turn. And with every passing minute time started moving more slowly for me. My performance in those 4 days was going through my mind, all the mistakes I did, all the tasks in which I performed well. I was imagining all the scenario and possible questions that I can be asked or put through in conference. Then to divert my mind, I started thinking about the 3rd test match between India and Australia. And after 10mins so, my chest no. Flashed on the screen and I entered the room. #Best SSB Coaching in Lucknow
After exchanging the greeting, Dy president asked me how was my performance in this SSB and then when I answered he asked why weak performance in pysch. And then the next question that broke my heart, #Best SSB Coaching in Lucknow
Any suggestions for us.
And just like that my conference was over. After discussing my performance for 10mins they completed my conference in 2 mins .
After coming out of the conference, I was sure that Although I was close but I've to wait more for my recommendation ( for that + sign that I desire more than anything in life).
After waiting for 30 mins or so. An officer came with an empty file. He handed the empty file to JCO standing there and gave one of the worst short motivation speech I've ever heard. Becuase the moment he gave that empty file to JCO I know the fate of not myself but of the entire group.
And what we feared came to pass. The whole batch was washed out. No one was recommended.for most of us it was the last attempt and after coming this close, it wasn't enough. Dreams were shattered in matter of few minutes, hopes were destroyed. #Best SSB Coaching in Lucknow
For me it was completely different. For initial hours after result, I didn't felt anything. But as the time passed, a feeling of sadness started to crept over my mind and with every passing moment it grew exponentially. I realised how close I was , and only 1 attempt is left in which there is not a guarantee that I'll get screened-In let alone facing conference. #Best SSB Coaching in Lucknow
Right now I'm analysing my performance more thorougly, all the +ve out of this SSB and the Weak areas that still prevail.
& the struggle continues….!!
Jai Hind. #Best SSB Coaching in Lucknow