NDA Academy in India: Unleashing the Warriors at the Best NDA Coaching in Lucknow
Introduction:
Welcome to the world of warriors, where dreams of serving the nation are nurtured, and aspirations turn into reality. In the vast realm of NDA coaching in India, one academy shines bright: Warriors Defence Academy. Today, let's dive into the incredible journey of this institution and discover why it is the best NDA coaching in Lucknow.
Unveiling the Warriors Defence Academy:
Imagine an academy that not only imparts knowledge but also moulds individuals into true leaders. Warriors Defence Academy, located in the historic city of Lucknow, stands tall as a pioneer in NDA coaching. With a rich legacy of producing exceptional results year after year, this academy has set a benchmark for excellence.
A Perfect Blend of Experienced Minds and Modern Techniques:
Warriors Defence Academy owes its success to a team of highly experienced faculty members who possess not only the knowledge but also the passion to shape young aspirants. These mentors are experts in their respective fields, ensuring that students receive the best guidance to excel in their NDA journey.
Moreover, Warriors Defence Academy seamlessly combines traditional teaching methods with advanced technology. Interactive classrooms equipped with smart boards, personalized doubt-clearing sessions, and online learning platforms make the learning experience engaging and effective.
The Secret Behind Success: Structured Curriculum and Extensive Training:
One crucial aspect that sets Warriors Defence Academy apart is its meticulously planned curriculum. The academy follows a comprehensive syllabus that covers all aspects of the NDA entrance examination. From Mathematics, English, and Physics to General Knowledge and Current Affairs, every subject is given equal importance.
Furthermore, the Warriors Defence Academy provides extensive training in physical fitness and personality development. Rigorous physical training, regular mock tests, and interviews hone the physical and mental abilities of students, making them well-prepared for the demanding National Defence Academy.
Results Speak Louder than Words:
The true measure of an academy's success lies in the achievements of its students, and Warriors Defence Academy takes immense pride in its impressive track record. Year after year, it has produced a multitude of success stories, with a significant number of cadets joining the prestigious National Defence Academy.
The academy's consistent performance in securing top rankings helps build trust and reassures aspiring candidates that they are enrolling in the best NDA coaching Lucknow has to offer. Warriors Defence Academy's commitment to excellence is further reflected in the numerous accolades it has received in the field of NDA coaching.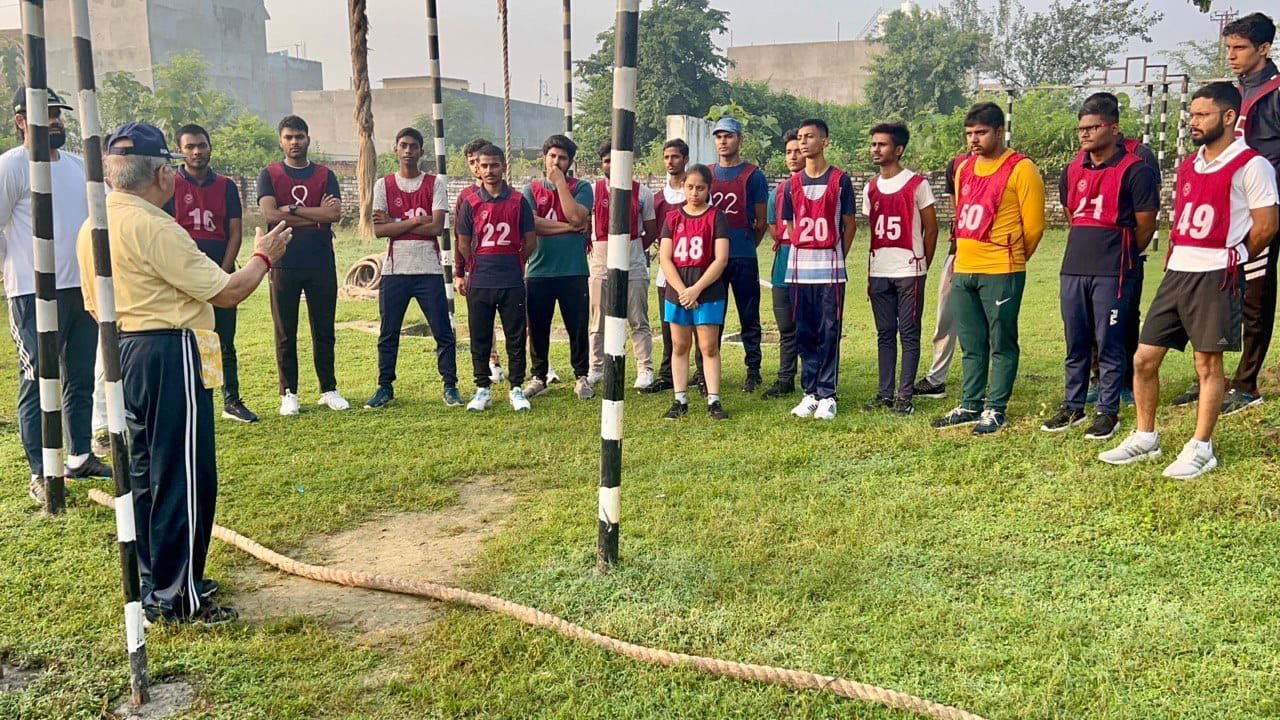 Conclusion:
If you are an NDA aspirant based in Lucknow, the journey to your dreams starts at Warriors Defence Academy. With its experienced faculty, modern teaching techniques, and a curriculum designed to perfection, this academy guarantees to unlock your true potential. So, gear up to be a part of the NDA's elite league by enrolling in the best NDA coaching in Lucknow. Remember, at Warriors Defence Academy, they don't just create students; they create warriors! NDA Academy in India