Unleash your Inner Warrior: Warriors Defence Academy in Lucknow – The Best NDA Coaching Classes in India
Introduction:
Are you an aspiring warrior looking to join the prestigious National Defence Academy (NDA)? Look no further, as we unveil the unrivalled coaching sanctuary – the Warriors Defence Academy in Lucknow. Renowned as the epitome of excellence, this revered institution has carved its name as the best NDA coaching class in India. In this blog post, we will explore the myriad reasons why Warriors Defence Academy is the ultimate destination to unlock your potential and pave your way towards a successful career in defence services.
Expert Faculty:
At Warriors Defence Academy, the teaching faculty comprises seasoned defence professionals and subject matter experts who possess an abundance of experience and in-depth knowledge. Their guidance and mentorship ensure that you receive the finest coaching, enabling you to outshine your competitors.
Comprehensive & Structured Curriculum:
The academy offers a comprehensive and structurally designed curriculum that caters to all aspects of the NDA examination. With rigorous training modules, mock tests, and subject-wise study material, Warriors Defence Academy equips you with the necessary skills and knowledge to conquer the exam and stand out amongst the crowd.
State-of-the-Art Infrastructure:
To facilitate an immersive learning environment, Warriors Defence Academy boasts state-of-the-art infrastructure, including spacious and well-equipped classrooms. The institute also offers modern audio-visual aids, libraries, and computer labs to enhance the learning experience, allowing you to grasp the concepts efficiently.
Personalized Attention & Doubt Clearing Sessions:
Understanding the importance of individual attention, Warriors Defence Academy provides personalized assistance to each student. Regular doubt-clearing sessions, interactive discussions, and one-on-one interaction with faculty members ensure that your queries are addressed promptly, ensuring a smooth learning journey.
Focus on Physical Fitness:
Warriors Defence Academy believes that physical fitness is an integral component of a successful defence career. Along with comprehensive academic training, the academy emphasizes physical fitness through regular exercise routines, outdoor activities, and sports facilities, preparing you to overcome the physical challenges during your NDA training.
Comprehensive Personality Development:
Apart from academic excellence, Warriors Defence Academy recognizes the significance of personality development in the NDA selection process. Special attention is given to improving communication skills, leadership abilities, and overall grooming, ensuring you possess the qualities of a true warrior and a future leader.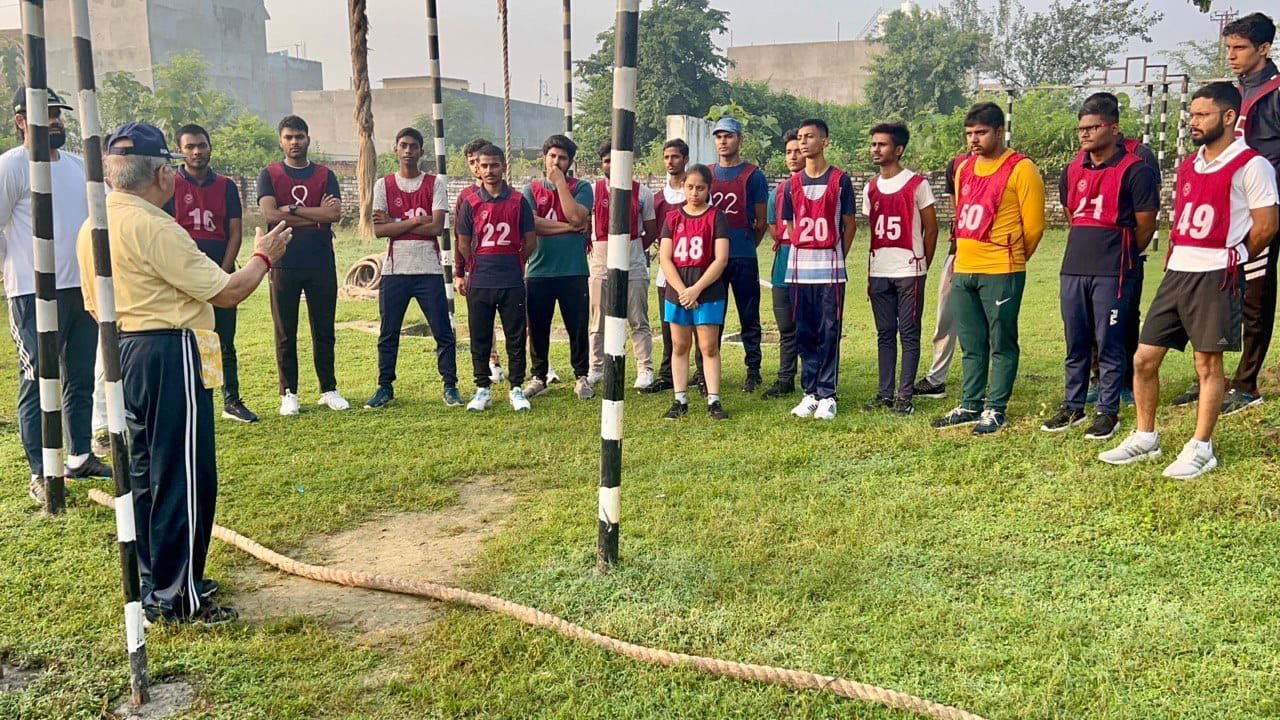 Conclusion:
In conclusion, if your ambition is to join the esteemed National Defence Academy, the Warriors Defence Academy in Lucknow stands head and shoulders above the rest, earning its well-deserved reputation as the best NDA coaching class in India. The institute's expert faculty, comprehensive curriculum, superior infrastructure, personalized attention, emphasis on physical fitness, and holistic personality development make it the perfect launchpad towards realizing your dream of serving the nation. So, embark on this remarkable journey and unleash your inner warrior with the Warriors Defence Academy in Lucknow!