THE DIPLOMATIC ROLE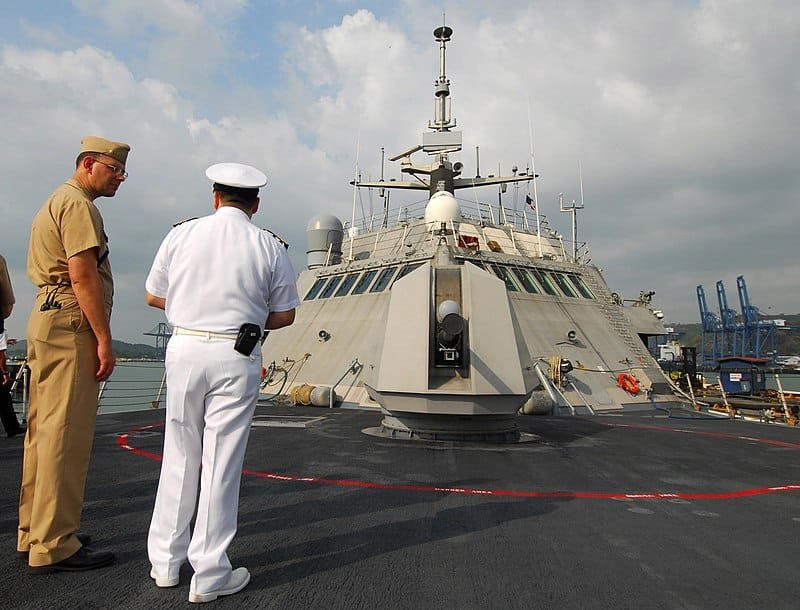 THE DIPLOMATIC ROLE: Naval diplomacy entails the use of naval forces in support of foreign policy objectives to build 'bridges of friendship' and strengthen international cooperation, on one hand, and to signal capability and intent to deter potential adversaries, on the other. The larger purpose of navy's diplomatic role is to favourably shape the maritime environment in furtherance of national interests, in consonance with the nation's foreign policy and national security objectives. Navies inherently lean towards performing a diplomatic role on account of two main characteristics.
The first is their status as comprehensive instruments of a country's sovereign power, whereupon their very presence in or off a certain area signals the nation's political intent and commitment to pursue national interests in that region. Hence, their presence or absence can be calibrated to send a political message to potential friends and foes alike. The second characteristic facilitating the navy's diplomatic role lies in the attributes of maritime forces, including access, mobility, sustenance, reach, flexibility and versatility. #THE DIPLOMATIC ROLE
These combine to offer a variety of tools for furthering national interests and pursuing foreign policy goals. Naval forces can be readily deployed; they can perform multiple roles and tasks that can be calibrated in visibility and intensity as per requirements; and they can just as easily and rapidly be withdrawn, to send a counter-signal.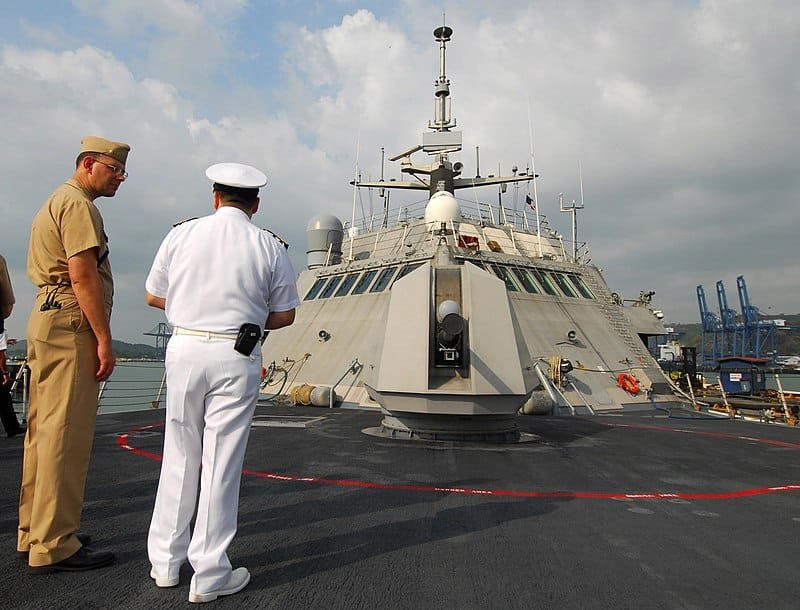 INDIAN NAVY DIPLOMATIC ROLE | Best NDA Coaching in Lucknow
OBJECTIVES
Strengthen political relations and goodwill
Strengthen defence relations with friendly nations
Portray credible defence posture and capability
Influence affairs on land
Strengthen maritime security in India Ocean Region (IOR)
Promote regional and global stability
MISSIONS
Constructive Maritime Engagement
Maritime Assistance and Support
Presence
Peace Support Operations
TASKS
Overseas Deployments
Flag showing/ Port Visits
Hosting Foreign Warships Visits
Technical and Logistics Support
Foreign Training
Coordinated Patrols
Bilateral/ Multilateral Exercises
Non-Combatant Evacuation Operations (NEO)
Peace Enforcement, Peace Making, Peace Keeping and Peace Building
Activities under the Indian Ocean Naval Symposium (IONS) Programme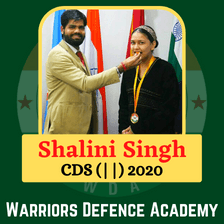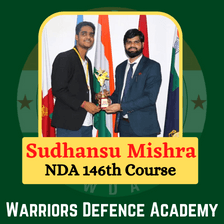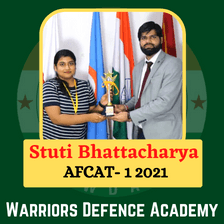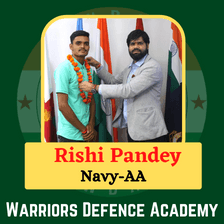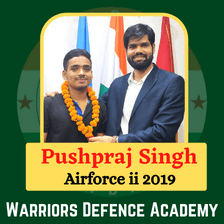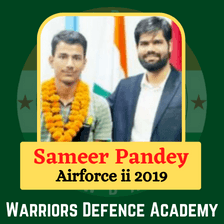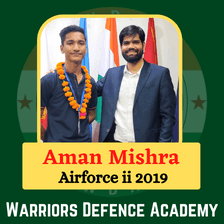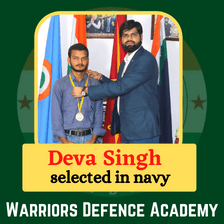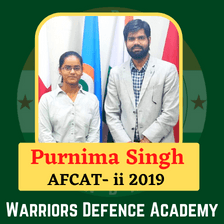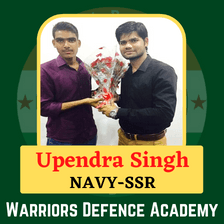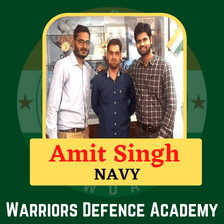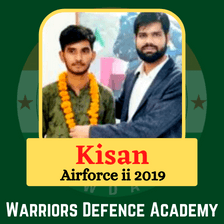 ---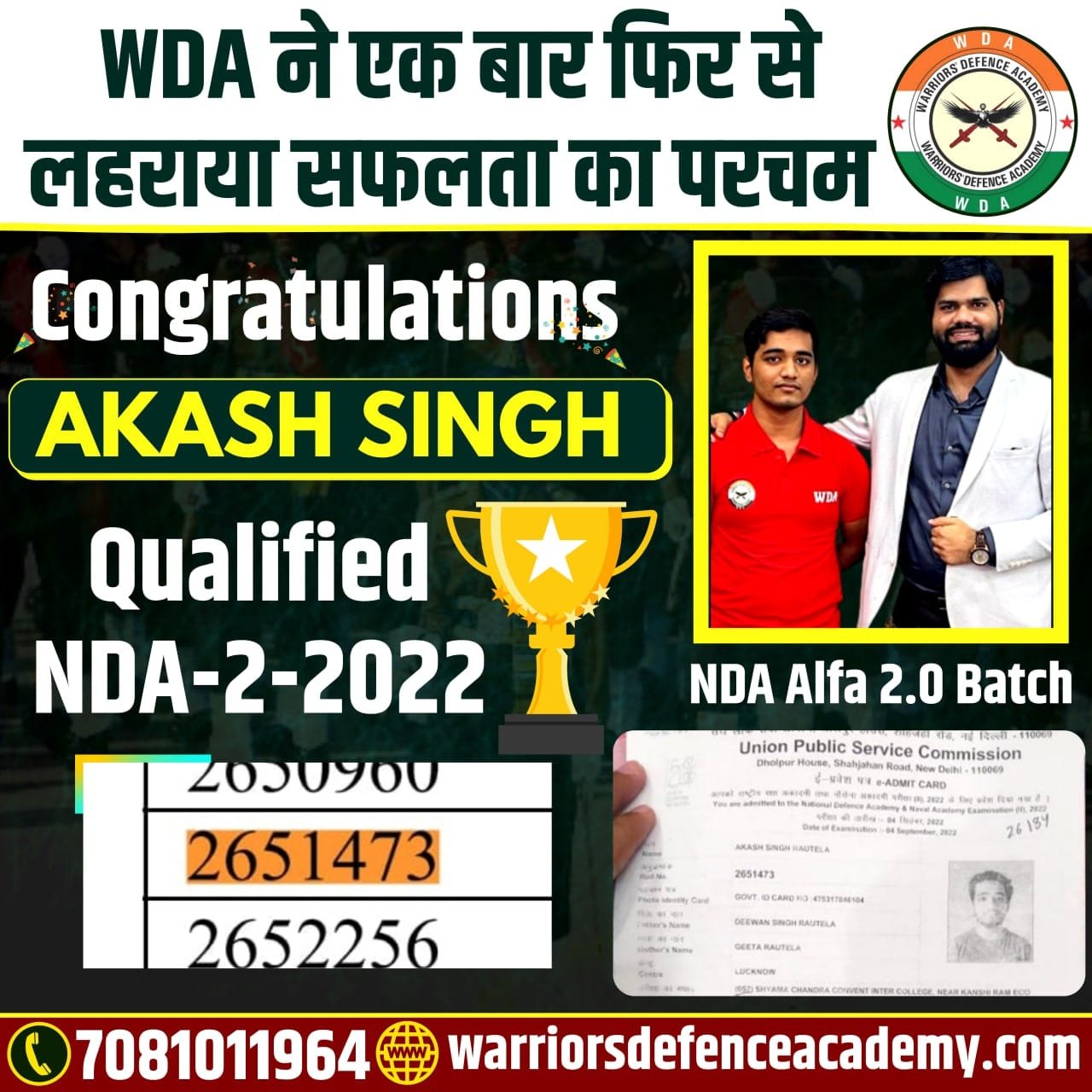 Warriors Defence Academy is the Best Defence Coaching in India. We provide an outstanding preparatory education for the entrance examinations to get into the Indian armed forces.
Since our inception 7 years ago, below the captaincy of one of India's main youngest entrepreneurs – Mr. Gulab Singh. Hundreds of our candidates have been chosen and many of whom have attained pinnacle ranks in ultimate UPSC merit.
The institute has fairly certified and reputed group instructors each thoroughly committed to supplying unparalleled schooling for NDA/CDS/SSB/AFCAT/CAPF. #Defence Coaching India
The undertaking of educating transcends the lecture rooms so as to inform the college students to recognize their perfect potential and to inspire them to optimize their results.
Involvement and excellence in greater curricular things to do like SSB guidance, character development, debates, group games, lecture, and so on characteristics in the training.
Our goal at the academy is to make college students imbibe self-discipline and groom ethical and moral values. Come, be a phase of this success story, and fulfill your want for becoming a member of the reputed Indian Armed forces and serving the nation. #Defence Coaching India
Best NDA Academy in Lucknow | Join WDA Lucknow – Warriors Defence Academy deeply appreciative and provide you our most grateful welcome. We are glad to announce that Ex. GTO Officer Colonel R. K. Tiwari Sir going to Join our Academy to Guide NDA and CDS aspirants For SSB. WDA is the Best NDA and SSB Coaching in Lucknow India. #Defence Coaching India
Warriors Defence Academy is the Best NDA Coaching in Lucknow. We are the Leading Coaching Institute for NDA/CDS/AFCAT/Army/Air Force/Navy Located in Lucknow. Warriors Defence Academy has the Largest GTO Ground in India. The Aspirants of Defence Services are guided via Ex. Defence Officers. WDA was additionally Awarded as Best NDA Academy in Lucknow. #Defence Coaching India
Address: 545-GA/1-CHHA, Chandganj Garden Road, beside Madhuwan Guest house, near Railway crossing, Kapoorthla, Bara Chandganj, Chandralok, Lucknow, Uttar Pradesh 226006
Website: https://warriorsdefenceacademy.com/
Website: https://www.warriorsndaacademy.com/
Call Now: 07081011964