Best NAVY Coaching Lucknow
Best NAVY Coaching Lucknow: We offer excellent preparatory training for the entrance examinations to get into the Indian armed forces.
Since our inception 7 years ago, under the captaincy of one of India's leading youngest entrepreneurs – Mr Gulab Singh. Hundreds of our candidates have been selected and many of whom have attained top ranks in final UPSC merit. #Best NAVY Coaching Lucknow
The institute has highly qualified and reputed team instructors each fully devoted to providing unparalleled education for NDA/CDS/SSB/AFCAT/CAPF.
The task of teaching transcends the classrooms so as to guide the students to realize their highest potential, and to encourage them to optimise the results.
Involvement and excellence in extracurricular activities like SSB guidance, personality development, debates, team games, lecture, etc feature in the training.
Our aim at the academy is to make the students imbibe discipline and groom moral and ethical values. Come, be a part of this success story and fulfil your desire for joining the reputed Indian Armed forces and serving the nation.
Best NDA Academy in Lucknow | Join WDA Lucknow – Warriors Defence Academy deeply appreciative and offer you our most grateful welcome. We are happy to announce that Ex. GTO Officer Colonel R. K. Tiwari Sir going to Join our Academy to Guide NDA and CDS aspirants For SSB. WDA is the Best NDA and SSB Coaching in Lucknow India. #Best NAVY Coaching Lucknow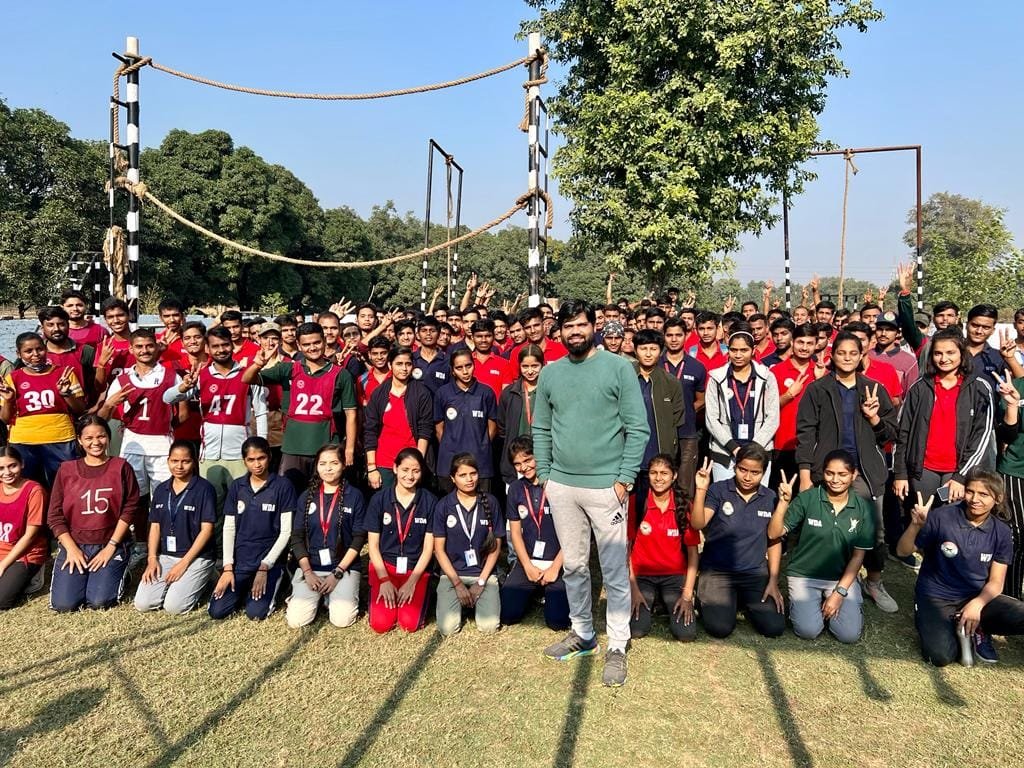 Warriors Defence Academy is the Best NDA Coaching in Lucknow. We are the Leading Coaching Institute for NDA/CDS/AFCAT/Army/Air Force/Navy Located in Lucknow. Warriors Defence Academy has the Largest GTO Ground in India. The Aspirants of Defence Services are guided by Ex. Defence Officers. WDA was also Awarded as Best NDA Academy in Lucknow.
Address: 545-GA/1-CHHA, Chandganj Garden Road, beside Madhuwan Guest house, near Railway crossing, Kapoorthla, Bara Chandganj, Chandralok, Lucknow, Uttar Pradesh 226006
Website: https://warriorsdefenceacademy.com/
Website: https://www.warriorsndaacademy.com/
U.S. EMBASSY OFFICIALS VISIT INDIAN NAVY BASE OPERATING LEASED PREDATOR DRONES
The US officials have visited a key Indian Navy base that operates the leased American Predator drones, highlighting the close synergy between the two countries in building credible defence cooperation. #Best NAVY Coaching Lucknow
During the visit, US Embassy Staff were briefed by the Indian Navy about the capabilities of the remotely piloted aircraft and its various sensors, their roles in aiding Indian Navy surveillance tasking, maintenance, and logistical support, General Atomics Aeronautical Systems (GA-ASI) said in a media release.
"The visit by Staff of the US Embassy in India to witness MQ-9 operations from an Indian Naval Base highlights the close synergy between our two countries in building credible defence cooperation for achieving and maintaining peace in the Indian Ocean Region," Vivek Lall, chief executive, General Atomics Global Corporation, said in a statement. #Best NAVY Coaching Lucknow
India has leased General Atomics Aeronautical Systems (GA-ASI) manufactured MQ-9 Remotely Piloted Aircraft Systems (RPAS) for over two years.
"We were truly impressed by the collaboration we witnessed between the Indian Navy and GA-ASI. The MQ-9 is a proven ISR platform, and the Indian Navy has deployed it to its full potential," said Raghavan Srinivasan, Commercial Attaché, US Embassy New Delhi.
"The camaraderie between the Indian Navy personnel and GA-ASI crew is evident, despite the tempo of operations and pressures of long-range maritime surveillance," Srinivasan said.
GA-ASI manufactures the world's most advanced RPAS, which are equipped with cutting-edge technology and are operated by a complex ground system of interconnected control stations and operational centres, the media release said on Tuesday.
The MQ-9s are supplied to India by GA-ASI as part of a Company-Owned, Company-Operated (COCO) lease agreement, it said, without divulging the number of units leased to the country.
GA-ASI is the world's leading manufacturer of RPA systems, radars, and electro-optic and related mission systems solutions. MQ-9s are operated by the United States, the UK, France, Italy, the Netherlands, and Spain. GA-ASI's newer variant has been acquired by the UK and is on order for Belgium.