Best NAVY Coaching Institute in India
Best NAVY Coaching Institute in India: We offer excellent preparatory training for the entrance examinations to get into the Indian armed forces.
Since our inception 7 years ago, under the captaincy of one of India's leading youngest entrepreneurs – Mr. Gulab Singh. Hundreds of our candidates have been selected and many of whom have attained top ranks in final UPSC merit. #Best NAVY Coaching Institute in India
The institute has highly qualified and reputed team instructors each fully devoted to providing unparalleled education for NDA/CDS/SSB/AFCAT/CAPF.
The task of teaching transcends the classrooms so as to guide the students to realize their highest potential, and to encourage them to optimize the results.
Involvement and excellence in extracurricular activities like SSB guidance, personality development, debates, team games, lecture, etc feature in the training.
Our aim at the academy is to make the students imbibe discipline and groom moral and ethical values. Come, be a part of this success story and fulfill your desire for joining the reputed Indian Armed forces and serving the nation. #Best NAVY Coaching Institute in India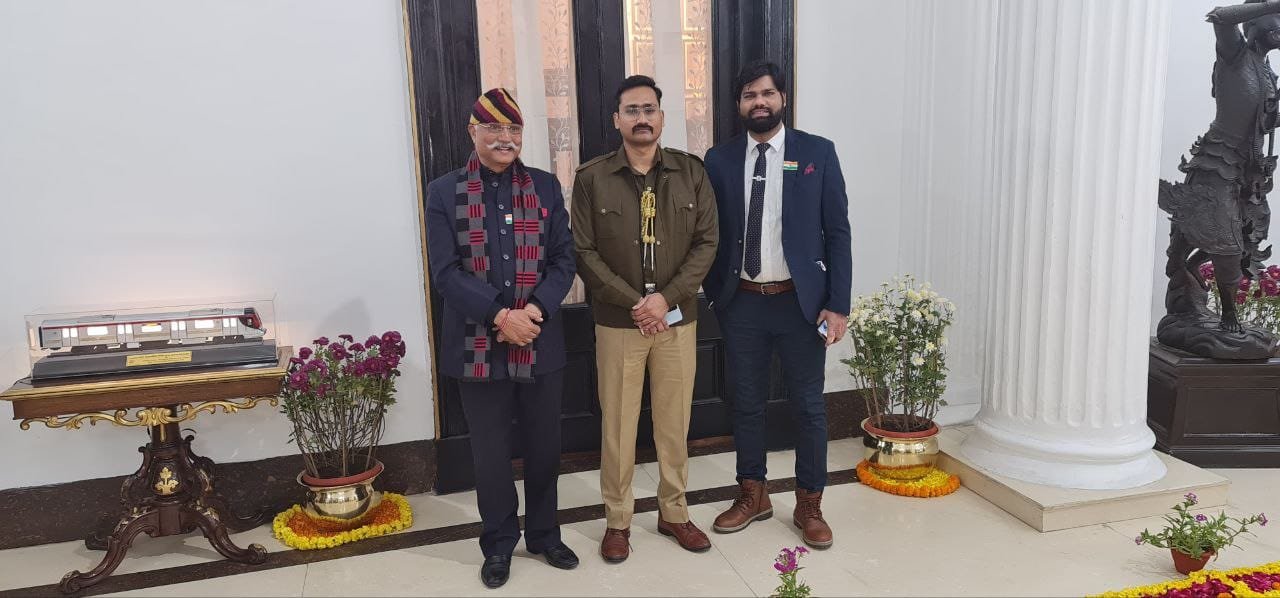 Best NDA Academy in Lucknow | Join WDA Lucknow – Warriors Defence Academy deeply appreciative and offer you our most grateful welcome. We are happy to announce that Ex. GTO Officer Colonel R. K. Tiwari Sir going to Join our Academy to Guide NDA and CDS aspirants For SSB. WDA is the Best NDA and SSB Coaching in Lucknow India. #Best NAVY Coaching Institute in India
Warriors Defence Academy is the Best NDA Coaching in Lucknow. We are the Leading Coaching Institute for NDA/CDS/AFCAT/Army/Air Force/Navy Located in Lucknow. Warriors Defence Academy has the Largest GTO Ground in India. The Aspirants of Defence Services are guided by Ex. Defence Officers. WDA was also Awarded as Best NDA Academy in Lucknow.
Address: 545-GA/1-CHHA, Chandganj Garden Road, beside Madhuwan Guest house, near Railway crossing, Kapoorthla, Bara Chandganj, Chandralok, Lucknow, Uttar Pradesh 226006
Website: https://warriorsdefenceacademy.com/
Website: https://www.warriorsndaacademy.com/
Call Now: 07081011964
INDIAN NAVY MAY REPEAT KALVARI CLASS SUBMARINE ORDER
The 4th Kalvari class attack submarine, INS Vela, was commissioned into the Navy in Nov 2021
Indian Navy is all set to bury fresh acquisition under Project 75 I and may go for repeat Project 75 order to MDL with DRDO proven and tested air-independent propulsion system fitted into the new submarines under "Aatmanirbhar Bharat"
New Delhi: When visionary Manohar Parrikar was the Defence Minister of India, he had suggested to then Navy Chief Admiral Robin K Dhowan that the Indian Navy should exercise the option of three more Kalvari (Scorpene) class rather than go for fresh acquisition of six of Project 75 I, air-independent propulsion equipped, submarines. Admiral Dhowan did not agree because of this the options clause for Project 75, which was approved by the Atal Bihari Vajpayee government way back in 2003, was canceled in September 2016. #Best NAVY Coaching Institute in India
On July 20, 2021, the Ministry of Defence floated a request for proposal (RFP) for AIP-equipped six Project 75 I class submarines at the cost of ₹40,000 crores. Since it is normal for Indian military-civilian bureaucracy to take at least 10-15 years to complete any big acquisition, it means that the current Scorpene submarine line at MDL will go to seed with the next set of 75 I class being built in the late 2030s with a fresh massive investment on the submarine line. All this appears to be set for a change.
In the meantime, the AIP-equipped submarines have been superseded by the latest Soryu class Japanese submarines with higher endurance lithium-ion batteries with faster recharge capabilities. The lithium-ion batteries have double the storage capacities of traditional lead acid batteries because of which the range of the submarine increases considerably. Given that the French have moved to nuclear propulsion and the Germans to lithium-ion technology ahead of AIP submarine technology, the Modi government most likely will end up with a single vendor option with South Korea being the only country building AIP submarines. Simply put, this means that by the time the Indian bureaucracy finalizes the vendor, the technology will be outdated and outclassed by the rapidly advancing Chinese PLA Navy.
With PLA Navy rapidly advancing into Indo-Pacific and the QUAD preparing to meet the challenge, the Indian Navy's leadership is rethinking its submarine options and may ask the Modi government to repeat the order of Kalveri class submarines with DRDO-proven and French Naval Group-tested AIP system fitted into the next six submarines. The Indian Navy's big picture plan for the next 25 years includes the design, development, and construction of three nuclear power conventionally armed submarines, or what is called nuclear attack submarines or SSNs. #Best NAVY Coaching Institute in India
India currently has two nuclear-powered ballistic missile fir8ing submarines or SSBNs with the third one under fitment. #Best NAVY Coaching Institute in India
The repeat order of Kalvari class submarines will ensure that Indian submarine building and machine tooling skills do not die after the last Kalvari class submarines are commissioned this year and MDL later exports the same submarines to other countries in Southeast Asia like Indonesia and in Africa.
The way out is to give a quiet burial to Project 75 I and build on existing Project 75 with indigenous DRDO-developed AIP. The same AIP can be later retrofitted into Kalvari class submarines during mid-term life upgrades. Given that China is launching six to ten warships including submarines each year, India has no other option to meet the Indo-Pacific challenge. #Best NAVY Coaching Institute in India