Defence Academy in India
Defence Academy in India: We offer excellent preparatory training for the entrance examinations to get into the Indian armed forces.
Since our inception 7 years ago, under the captaincy of one of India's leading youngest entrepreneurs – Mr Gulab Singh. Hundreds of our candidates have been selected and many of whom have attained top ranks in final UPSC merit. #Defence Academy in India
The institute has highly qualified and reputed team instructors each fully devoted to providing unparalleled education for NDA/CDS/SSB/AFCAT/CAPF.
The task of teaching transcends the classrooms so as to guide the students to realize their highest potential, and to encourage them to optimise the results.
Involvement and excellence in extracurricular activities like SSB guidance, personality development, debates, team games, lecture, etc feature in the training.
Our aim at the academy is to make the students imbibe discipline and groom moral and ethical values. Come, be a part of this success story and fulfil your desire for joining the reputed Indian Armed forces and serving the nation. #Defence Academy in India
Best NDA Academy in Lucknow | Join WDA Lucknow – Warriors Defence Academy deeply appreciative and offer you our most grateful welcome. We are happy to announce that Ex. GTO Officer Colonel R. K. Tiwari Sir going to Join our Academy to Guide NDA and CDS aspirants For SSB. WDA is the Best NDA and SSB Coaching in Lucknow India. #Defence Academy in India
Warriors Defence Academy is the Best NDA Coaching in Lucknow. We are the Leading Coaching Institute for NDA/CDS/AFCAT/Army/Air Force/Navy Located in Lucknow. Warriors Defence Academy has the Largest GTO Ground in India. The Aspirants of Defence Services are guided by Ex. Defence Officers. WDA was also Awarded as Best NDA Academy in Lucknow. #Defence Academy in India
Address: 545-GA/1-CHHA, Chandganj Garden Road, beside Madhuwan Guest house, near Railway crossing, Kapoorthla, Bara Chandganj, Chandralok, Lucknow, Uttar Pradesh 226006
Website: https://warriorsdefenceacademy.com/
Website: https://www.warriorsndaacademy.com/
Rajpath has been renamed but will 'Kartavya Path' resonate as powerfully with all Indians?
Rajpath was above internal divisions and disagreements, born at a new dawn. Kartavya Path has yet to achieve such a socio-political consensus.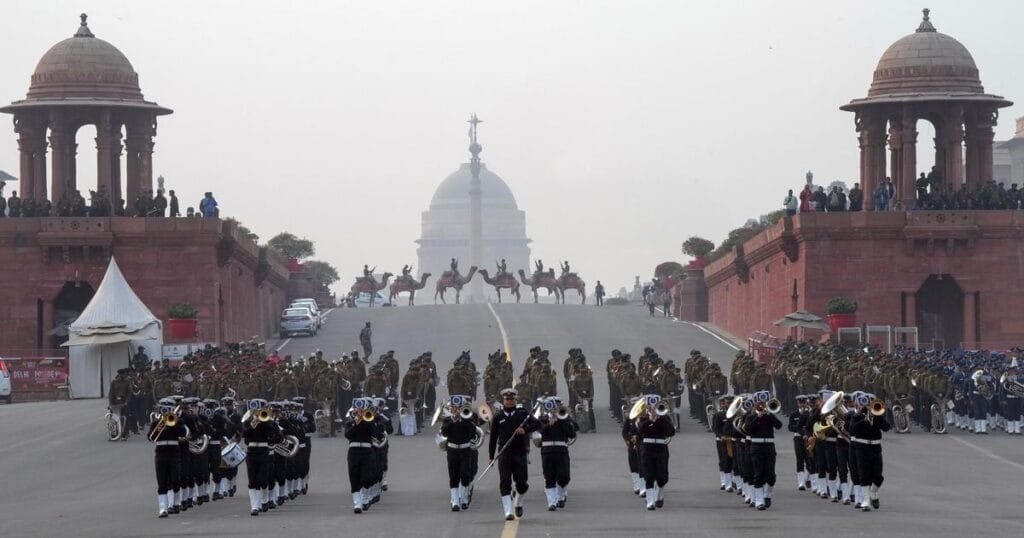 Rajpath, the national capital's landmark avenue, was renamed in September 2022. This renaming indicates a symbolic break from the founding ideals of independent India and with the redevelopment of the Central Vista thoroughfare, heralds a new meaning of nationalism.
"Kartavya Path", as Rajpath will now be called, is at the heart of the political and administrative architecture of the national capital – the physical, ceremonial and symbolic core of independent India.
Connecting the president's home Rashtrapati Bhavan to the iconic India Gate, Rajpath was earlier known as Kingsway. In 1947, Kingsway was renamed Rajpath, the Path of the State, symbolising the power and people of an independent, sovereign democratic republic. #Defence Academy in India
Will Kartavya Path resonate with Indians and become, what my research on grassroots Indian nationalism highlights, a "marker of nationalism"? Or will it turn into just another landmark in the national capital? #Defence Academy in India
Markers of nationhood range from events (cricket matches, Independence Day, Republic Day), places (Jallianwala Bagh, Kashmir, Delhi, Mumbai), words (Constitution, revolution), ideas (azadi or freedom), to leaders, architecture (statues, roads named after leaders) and symbols (emblem, tricolour) that stand for national belonging. #Defence Academy in India
National markers in popular perception are seen as unique: they are above party, caste, religion and language identities. There is a socio-political consensus that they are markers of nationhood and not just any historic leader or government building.
National markers stand for certain ideas that resonate with the values and lives of ordinary Indians and simultaneously signify the greater ideals to which the national community aspires.
For example, one of my interviewees, a poor farmer in Karnataka, said that he was proud of India because of the samvidhan, the Constitution. He knew little about the Constitution but did know that it is revered by all, irrespective of their political, religious, caste and language identities.
India's new national symbols, of which Kartavya Path is a prominent example, are being defined by the governing political elites in Delhi who have attained their political and social legitimacy through elections. The symbols of old Indian nationalism, an era to which "Rajpath" belonged, rode the wave of a long anti-colonial movement that cut across social strata. #Defence Academy in India
The national symbols of new India must fulfil two conditions met by the previous national markers. First, the underlying ideas must resonate deeply with the current socio-cultural values and norms of ordinary Indians, and stand for the higher ideals and principles of a national community. Second, there must be a social, political and cultural consensus about their "nationalness".
Ideas of new Indian nationalism
Encapsulated in the name itself, Kartavya Path stands for duty, devotion and sacrifice. It also seeks to promote a new image of public ownership, empowerment and freedom. Some of these ideas are evident in the revamped design. #Defence Academy in India
Dramatically upgraded and much-needed public amenities include increased security, drinking water facilities, toilets and new signage. Light and sound shows and food stalls with regional cuisines are aimed at creating an immersive experience for visitors. This is a significant improvement from the rundown state of Rajpath, where the best entertainment was ice cream or a picnic.
These ideas of nationalism resonate deeply in the Indian psyche. The expectations of duty, devotion and sacrifice define our most fundamental relationships: parent-child, teacher-student and employer-employee.
An example is the reticence of many who stood in the long bank queues after demonetisation in November 2016 – when old Rs 500 and Rs 1,000 notes were scrapped overnight – to condemn the move as anti-poor. Ordinary Indians experienced demonetisation as a duty and sacrifice for the "greater good" of the nation: eliminating black money. For them, the sudden lack of cash hurt the rich and the poor. Even though it hit the poor harder, it was something that the nation required them to do.
Nationalism is deeply connected with the notion that development will make everyday life better. The promise of an ideal Indian nationhood is that it leads to socio-economic development (for all). In this regard, Kartavya Path and its associated ideas are a winner. #Defence Academy in India
Making new national markers
New nationalism, however, falls somewhat short in setting the norms and principles of the ideal national community to which we aspire.
How do ideas of devotion, duty, sacrifice, public ownership and empowerment make us better individuals and community members? Ideas of public ownership and empowerment are imagined in terms of better infrastructure and ease of access. #Defence Academy in India
Empowerment is engagement with Kartavya Path in a comfortable manner, inclusivity is defined by facilities such as drinking water, toilets and disability access, and cultural visibility created by sound and light shows.
These ideals are a marked shift from earlier when state architectural projects like the steel townships stood for the fundamental ideals of democracy, state, government, and politics of freedom, inclusion, equality, rights and sovereignty. #Defence Academy in India
For example, one of the key elements of the design of post-Independence Bhubaneswar was that each neighbourhood would be a self-contained unit with basic facilities such as a school, library, clinic, and shopping area, all within walking distance. This was done to ensure that caste, gender and economic segregation were removed and each resident had access to essential services.
The symbolic association of the Rajpath with colonial slavery in contrast to the Kartavya Path is weak. It has been more than 75 years since Independence and the renaming of Kingsway as Rajpath was itself a symbolic break from the colonial past. #Defence Academy in India
Does Karvatya Path, then, stand for a new idea of freedom? Did the upgrading of a national and global landmark with better public amenities such as toilets and drinking water require the immense resources, both financial and emotional, entailed in a renaming?
Perhaps, the most significant aspect of the making of Kartavya Path as a national marker is that it must represent a socio-political consensus. It cannot be aligned with a political party, an ideological project, or a religious or community group. #Defence Academy in India
No landmark or monument of national importance is ever entirely neutral. They are all a product of political contestations and the privileging of specific socio-cultural groups and ideologies. But their public perception has to be of belonging, inclusion and community, not just among the varied socio-religious groups of the present, but also of peace and equanimity with the past.
Rajpath occupied this position. It was above the internal divisions and disagreements. But Rajpath was born at a unique time, in the raw newness of everything immediately after independence – a Naya Daur, a new dawn. Kartavya Path has to attain that stature. #Defence Academy in India
Becoming a national marker is perhaps the most difficult and profound achievement for any aspect of our social and political life. Kartavya Path's journey to attain this position will make for fascinating viewing.
The idea of India, based on this author's research, is that of a pure, moral entity, an ideal horizon that promises a better future for every Indian. Indianness means rising above local interests, conflicts and politics. Only when the ideas and symbols of new nationalism attain this stature will they become markers of nationhood. #Defence Academy in India
Priyadarshini Singh is the editor of the series on Nationalism and Belonging, and a Research Fellow at the Centre for Policy Research, New Delhi. #Defence Academy in India
This is the second of a six-part series on Nationalism and Belonging in India. The series is based on the research of the author and the discussions of the Nationalism Reading Group at the Centre for Policy Research in partnership with the Association for the Study of Nationalism and Ethnicity, at the London School of Economics.