WHAT IS CARBON CAPTURE AND STORAGE, CAN IT CUT EMISSIONS?
THE UK government Monday reaffirmed its support for projects to capture and store carbon dioxide emissions as part of its efforts to reach net zero goals and said two more projects would begin negotiations to take them forward. In March, Britain said it would invest $25.7 billion over the next 20 years in the technology.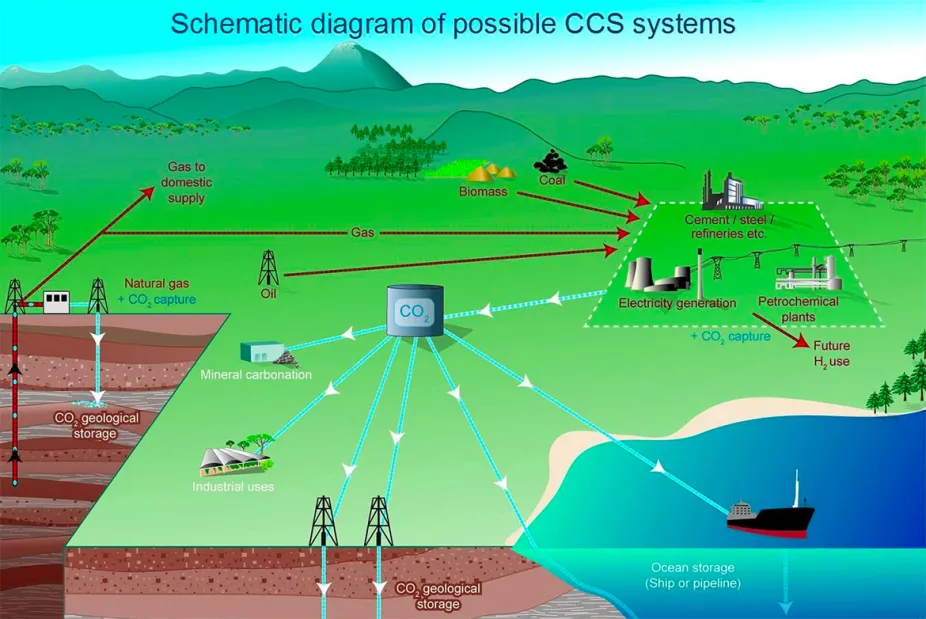 What is CCS?
There are two main types of carbon capture and storage. One is point-source carbon capture and storage (CCS) which captures CO2 produced at the source, such as a smokestack, while direct air capture (DAC) removes carbon dioxide (CO2) that has already been released into the atmosphere. Both the new British projects are designed to capture emissions from heavy-emitting sectors, such as oil and gas refining and steel manufacturing, and store them underground off the coast of Britain in depleted oil and gas fields. WHAT IS CARBON CAPTURE AND STORAGE, CAN IT CUT EMISSIONS
How does it work?
First, CO2 has to be separated from o other gases produced in industrial processes or during power generation. Once captured, it has to be compressed and transported to sites for storage, often via pipelines. After that, it has to be injected into rock formations underground-typically one km or more under the ground – for storage for decades. WHAT IS CARBON CAPTURE AND STORAGE, CAN IT CUT EMISSIONS
Is the technology proven?
CCS has been in operation since the 1970s, with more than 200 million tonnes of CO2 captured and stored deep underground globally, the Global CCS Institute says. Many projects, however, have failed to deliver the carbon savings promised.
What role can it play?
A UN panel of scientists' report last year said CCS can help the world reach global climate targets set under the 2015 Paris Agreement on climate change, but that the focus needed to remain on preventing emissions from being emitted in the first place!
Some environmental groups, however, question how effectively CCS can curb emissions as the technology enables fossil fuel companies to operate for longer and can allow more oil and gas to be re- covered from old fields.
Best NDA Coaching in India
,
Best NDA Coaching in Lucknow
,
Calendar
,
CDS
,
Defence Coaching
,
Latest News
,
NDA
,
NDA Coaching
,
NDA Syllabus
,
Popular News
,
Warriors Defence Academy
How many facilities are there?
According to the Global CCS Institute, 61 facilities were added to the global project pipeline last year, bringing the total to more than 190. Of those, 30 were in operation, 11 were under construction and the remainder in various stages of development.
545-GA/1-CHHA, Chandganj Garden Road, beside Madhuwan Guest house, near Railway crossing, Kapoorthla, Bara Chandganj, Chandralok, Lucknow, Uttar Pradesh 226006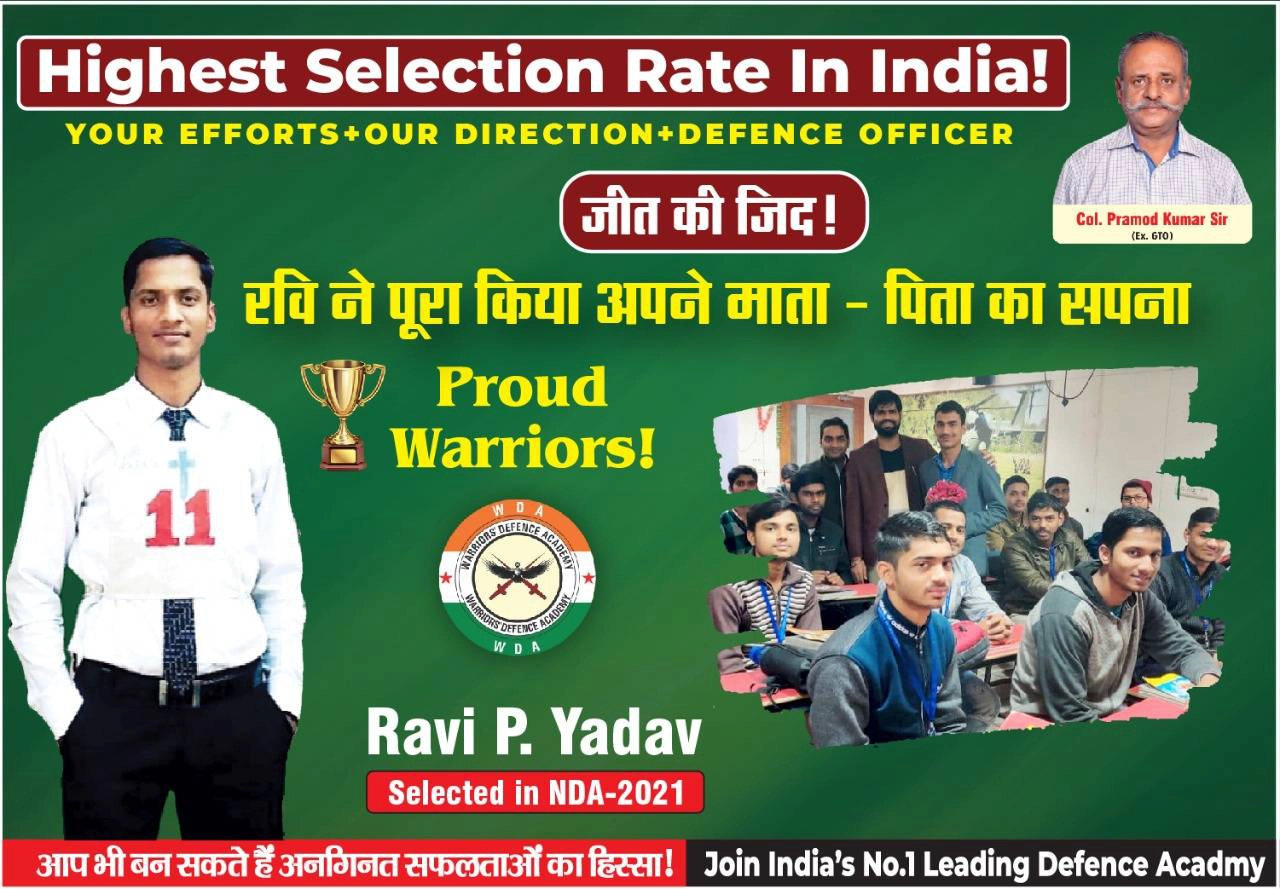 Warriors Defence Academy is the Best NDA Coaching in Lko. We are the Leading Coaching Institute for NDA/CDS/AFCAT/Army/Air Force/Navy Located in Lucknow. Warriors Defence Academy has the Largest GTO Ground in India. The Aspirants of Defence Services are guided by Ex. Defence Officers. WDA was also Awarded as Best NDA Academy in Lko.
We have complete facilities to Prepare you for Defence Exam…
Faculty – Some of the best names in the field of Defence career coaching are available to impart psychology, GTO, and interview training.
Infrastructure – State of the Art infrastructure facility for indoor-outdoor coaching.
Fees – Competitive fee structures have been devised to allow deserving candidates from every strata of society to get an opportunity to avail of coaching facility.
Computer-aided coaching for NDA/CDS written test
Expert coaching in Personality Development, Leadership, Team Building, and Soft Skills Specialized coaching for GTO tasks.
SSB Interview guidance for TGC, NDA, TES, CDSE, SSC
Outdoor task training
Proficiency in Group Discussions
Personal attention and grooming