Best NDA Coaching in Lucknow | Air Defender 23 | Best Defence Academy in Lucknow
Air Defender 23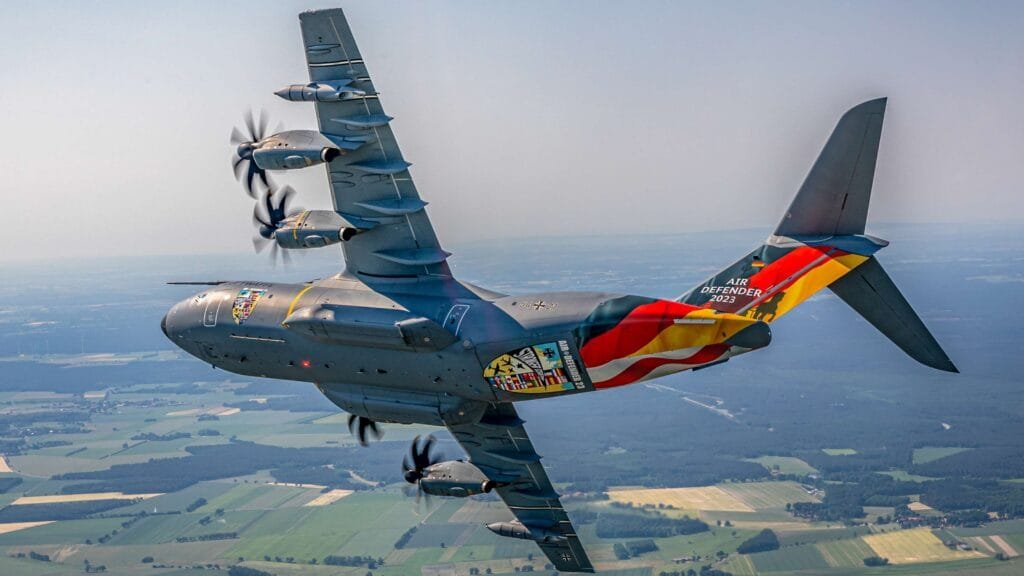 The multinational exercise, Air Defender 23, is set to make history as the largest air force deployment exercise conducted by NATO. This joint endeavor involves 25 nations coming together to train in the airspace above Europe in a display of transatlantic solidarity. Best NDA Coaching in Lucknow | Air Defender 23 | Best Defence Academy in Lucknow
A Massive Deployment
Air Defender 23 is expected to witness the participation of approximately 10,000 servicemen and women from 25 nations. With a fleet of 250 aircraft, including 23 different types, this exercise showcases the diverse capabilities and cooperation among allied air forces.
The German Air Force Takes the Lead
Under the leadership of the German Air Force, the exercise is scheduled to take place from June 12 to 23. Germany has assumed the role of the logistical hub for the operation, facilitating the coordination and smooth execution of the exercise. Best NDA Coaching in Lucknow | Air Defender 23 | Best Defence Academy in Lucknow
Training Areas and Airspaces
Air Defender 23 will primarily focus on three key training areas in Germany: Jagel/Hohn in Schleswig-Holstein, Wunstorf in Lower Saxony, and Lechfeld in Bavaria. These locations will serve as the main hubs for the participating nations to conduct their air operations and training exercises.
Enhancing Joint Response Capability
The exercise aims to enhance the joint response capability of the air forces involved, particularly in crisis situations. By simulating a NATO Article 5 assistance scenario, the participating nations can strengthen their cooperation and optimize their operational effectiveness.
Participating Nations
A total of 25 nations are actively participating in Air Defender 23. These include Belgium, Bulgaria, Croatia, Czech Republic, Denmark, Estonia, Finland, France, Germany, Greece, Hungary, Italy, Japan, Latvia, Lithuania, Netherlands, Norway, Poland, Romania, Slovenia, Spain, Sweden, Turkey, the United Kingdom, and the United States.
A Historic Demonstration
Air Defender 23 marks a significant milestone in NATO's history, reflecting the alliance's commitment to collective defense and joint operations. As the largest air force deployment exercise to date, it showcases the strength, capabilities, and cooperative spirit of NATO member nations.