Top Defence Institute in India
Top Defence Institute in India: We offer excellent preparatory training for the entrance examinations to get into the Indian armed forces. #Top Defence Institute in India
Since our inception 7 years ago, under the captaincy of one of India's leading youngest entrepreneurs – Mr Gulab Singh. Hundreds of our candidates have been selected and many of whom have attained top ranks in final UPSC merit.
The institute has highly qualified and reputed team instructors each fully devoted to providing unparalleled education for NDA/CDS/SSB/AFCAT/CAPF.
The task of teaching transcends the classrooms so as to guide the students to realize their highest potential, and to encourage them to optimise the results.
Involvement and excellence in extracurricular activities like SSB guidance, personality development, debates, team games, lecture, etc feature in the training.
Our aim at the academy is to make the students imbibe discipline and groom moral and ethical values. Come, be a part of this success story and fulfil your desire for joining the reputed Indian Armed forces and serving the nation. #Top Defence Institute in India
Best NDA Academy in Lucknow | Join WDA Lucknow – Warriors Defence Academy deeply appreciative and offer you our most grateful welcome. We are happy to announce that Ex. GTO Officer Colonel R. K. Tiwari Sir going to Join our Academy to Guide NDA and CDS aspirants For SSB. WDA is the Best NDA and SSB Coaching in Lucknow India.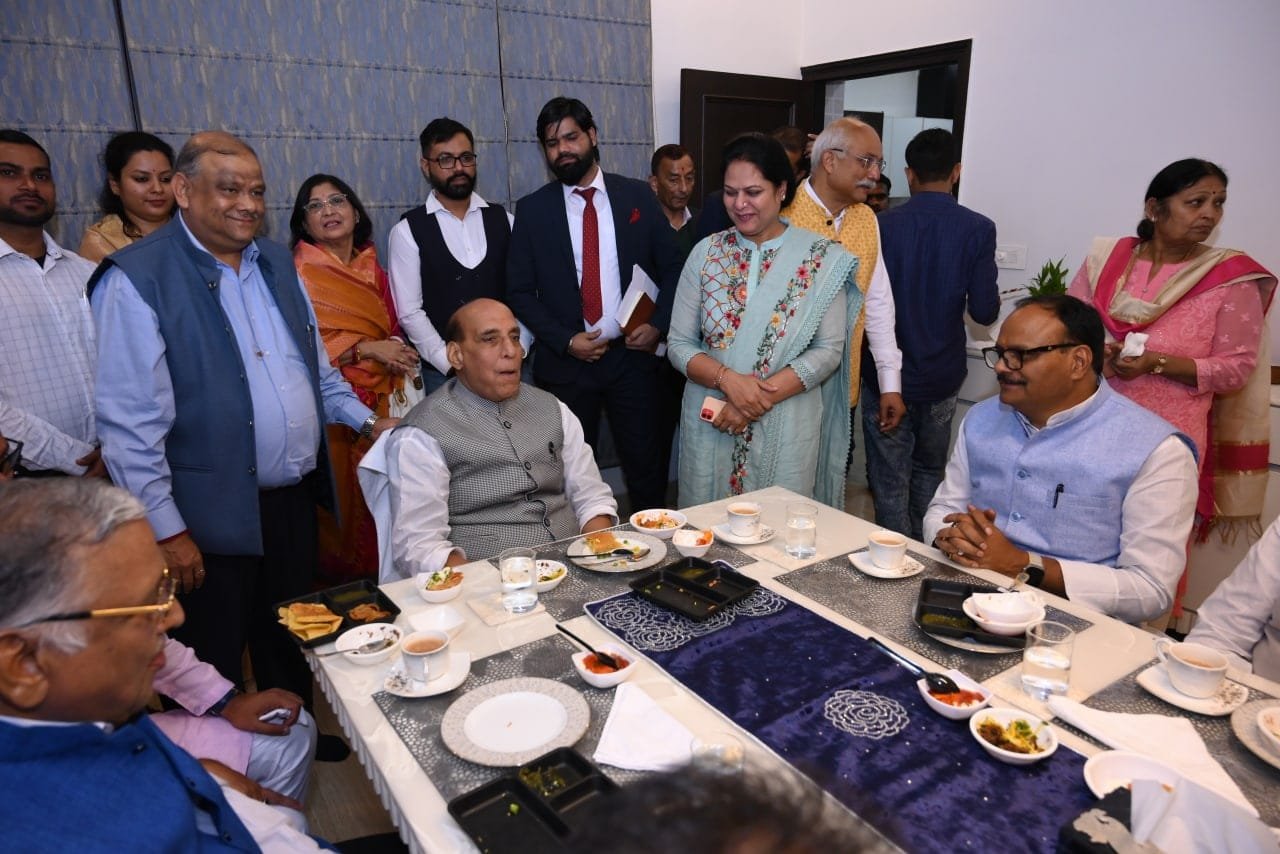 Warriors Defence Academy is the Best NDA Coaching in Lucknow. We are the Leading Coaching Institute for NDA/CDS/AFCAT/Army/Air Force/Navy Located in Lucknow. Warriors Defence Academy has the Largest GTO Ground in India. The Aspirants of Defence Services are guided by Ex. Defence Officers. WDA was also Awarded as Best NDA Academy in Lucknow. #Top Defence Institute in India
Address: 545-GA/1-CHHA, Chandganj Garden Road, beside Madhuwan Guest house, near Railway crossing, Kapoorthla, Bara Chandganj, Chandralok, Lucknow, Uttar Pradesh 226006
Prime Minister Narendra Modi on Monday inaugurated Hindustan Aeronautics Limited's helicopter factory
Prime Minister Narendra Modi on Monday inaugurated the Hindustan Aeronautics Limited's helicopter factory — the country's largest chopper manufacturing facility — in the Tumakuru district of Karnataka.
Bengaluru-headquartered HAL plans to produce more than 1,000 helicopters in the range of 3-15 tonnes with a total business of more than Rs 4 lakh crore over a period of 20 years at this facility in Gubbi taluk, officials said. #Top Defence Institute in India
The factory, spread across 615 acres for which the Prime Minister laid the foundation stone in 2016, would initially manufacture Light Utility Helicopters (LUH)).
It will enable India to meet its entire requirement of helicopters without import and giving much-needed fillip to the Prime Minister's vision of 'Aatmanirbhar Bharat' in helicopter design, development, and manufacture, they said. #Top Defence Institute in India
Defence Minister Rajnath Singh, Karnataka Chief Minister Basavaraj Bommai and senior officials of the Ministry of Defence were among those present on the occasion.
"It is a dedicated new greenfield helicopter factory which will enhance India's capacity and ecosystem to build helicopters," Singh said.
Assembly polls in Karnataka are due by May.
PM Modi unveiled the LUH, which has been flight tested. The LUH is an indigenously designed and developed three-tonne class, single-engine multipurpose utility helicopter. Initially, the factory will produce around 30 helicopters per year and can be enhanced to 60 and then 90 every year in a phased manner, according to the Defence Ministry.
The factory will be augmented to produce other helicopters such as Light Combat Helicopters (LCHs) and Indian Multirole Helicopters (IMRHs). It will also be used for maintenance, repair and overhaul of LCH, LUH, Civil Advanced Light Helicopter (ALH) and IMRH in the future.
Potential exports of civil LUH will also be catered to from this factory, which is being equipped with state-of-the-art Industry 4.0 standard tools and techniques for its operations, officials said.
The proximity of the factory, with the existing HAL facilities in Bengaluru, will boost the aerospace manufacturing ecosystem in the region and support skill and infrastructure development such as schools, colleges and residential areas, it was noted.
The factory is fully operational after the establishment of facilities like heli-runway, flight hangar, final assembly hangar, structure assembly hangar, air traffic control and various supporting service facilities, officials said.