Top SSB Coaching in Lucknow – SSB Training Center in Lucknow
Best SSB Coaching in Lucknow: Welcome to Warriors NDA Academy Lucknow India. WDA is the Best SSB Academy in Lucknow India. India's leading NDA/CDS/AFCAT/ARMY/NAVY/AIRFORCE coaching institute in Lucknow. "SSB Centers in India"
Steps to download the Cut off marks
Visit the official website of UPSC- upsc.gov.in.
Click on the "Results" tab.
Cut-off marks are released a few days later after the declaration of the results.
The cut-off will vary for candidates from different categories.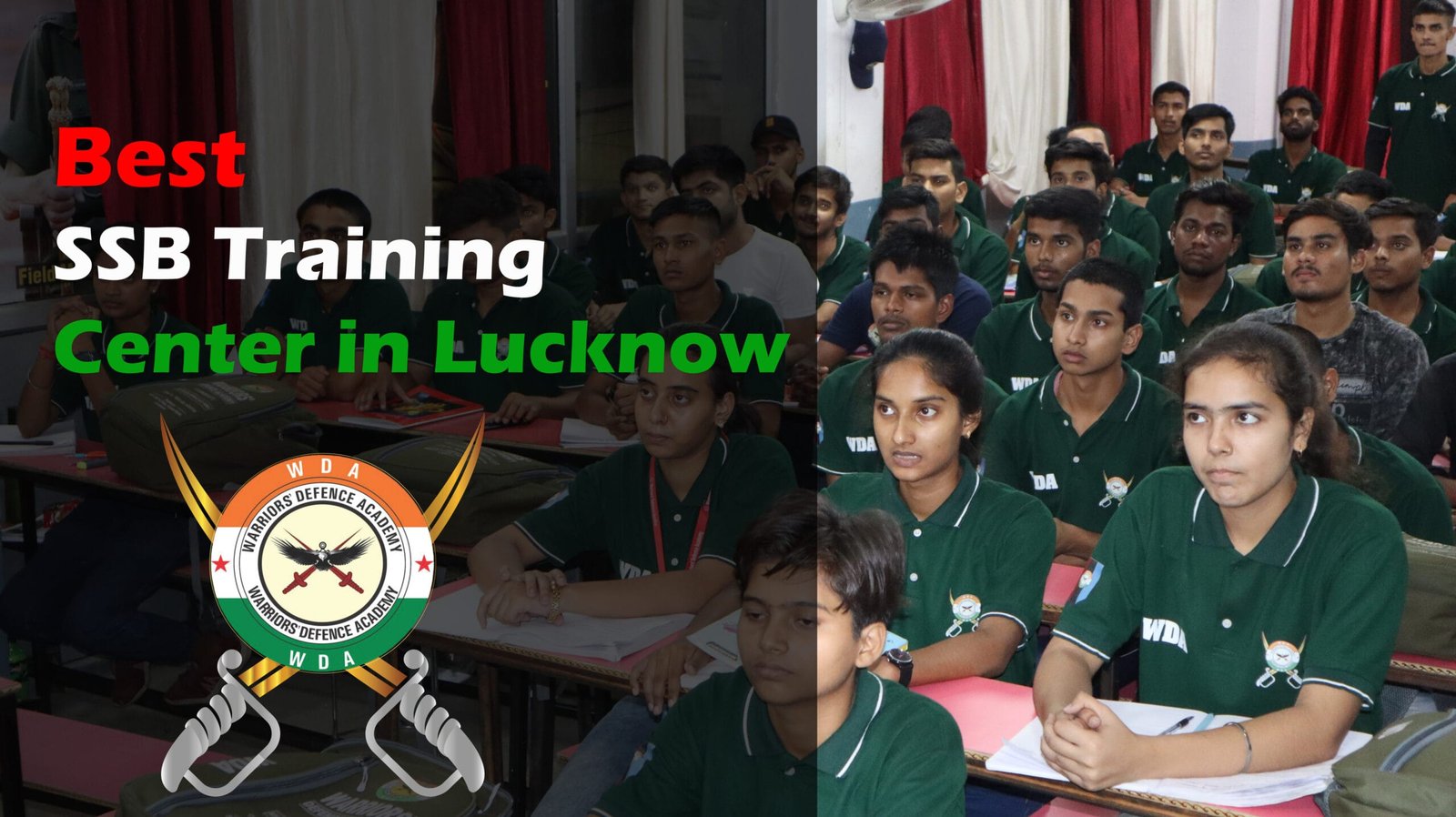 Previous years cut off for NDA
| YEAR/SESSIONS | WRITTEN EXAM | FINAL EXAM |
| --- | --- | --- |
| NDA & NA (II) | 229 | 602 |
| NDA & NA (I) 2016 | 288 | 656 |
| NDA & NA (II) 2015 | 269 | 637 |
| NDA & NA (I) 2015 | 306 | 674 |
| NDA & NA (II) 2014 | 283 | 656 |
| NDA & NA (I) 2014 | 360 | 722 |
| NDA & NA (II) 2013 | 360 | 721 |
| NDA & NA (I) 2013 | 333 | 698 |
| NDA & NA (II) 2012 | 335 | 699 |
SSB Training Center in Lucknow
Top SSB Coaching in Lucknow
Best SSB Training Center in Lucknow
No-1 SSB Academy in Lucknow #Best SSB Coaching in Lucknow
The institute has highly qualified and reputed team instructors each fully devoted to providing unparalleled education for NDA/CDS/SSB/AFCAT/CAPF. "SSB Academy"
The task of teaching transcends the classrooms so as to guide the students to realize their highest potential, and to encourage them to optimize the results. "SSB Training Center"
Involvement and excellence in extracurricular activities like SSB guidance, personality development, debates, team games, lecture, etc feature in the training. "Best SSB Training Center in India"
Our aim at the academy is to make the students imbibe discipline and groom moral and ethical values. Come, be a part of this success story and fulfill your desire for joining the reputed Indian Armed forces and serving the nation.
Best SSB Coaching in Lucknow – SSB Training Center in Lucknow
Top SSB Academy in Lucknow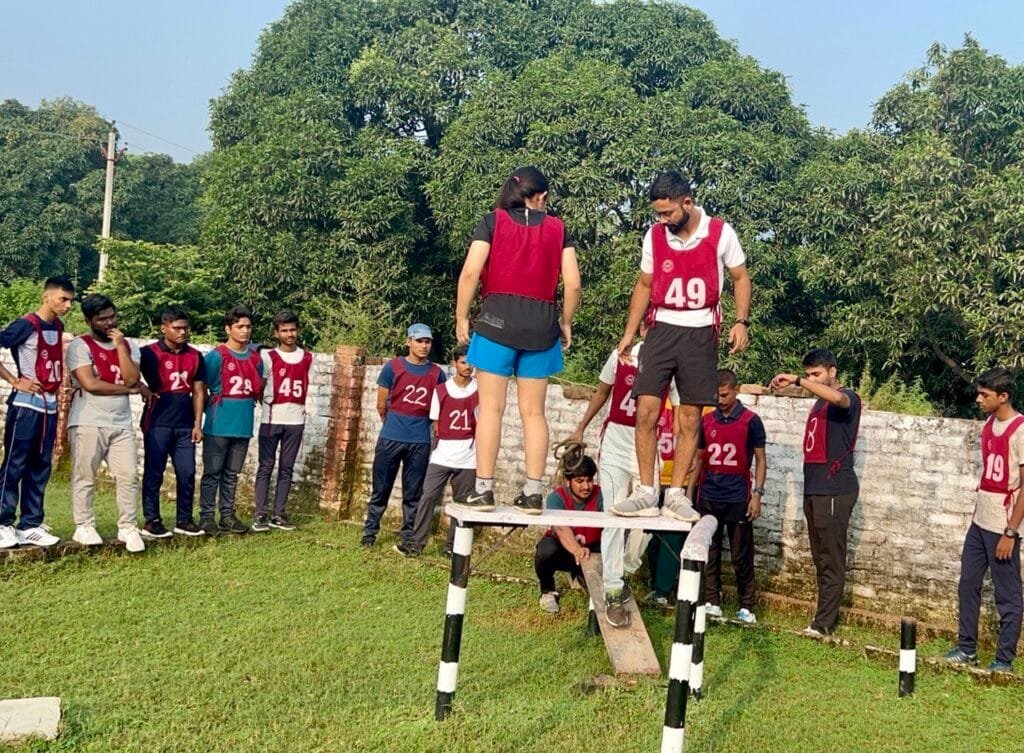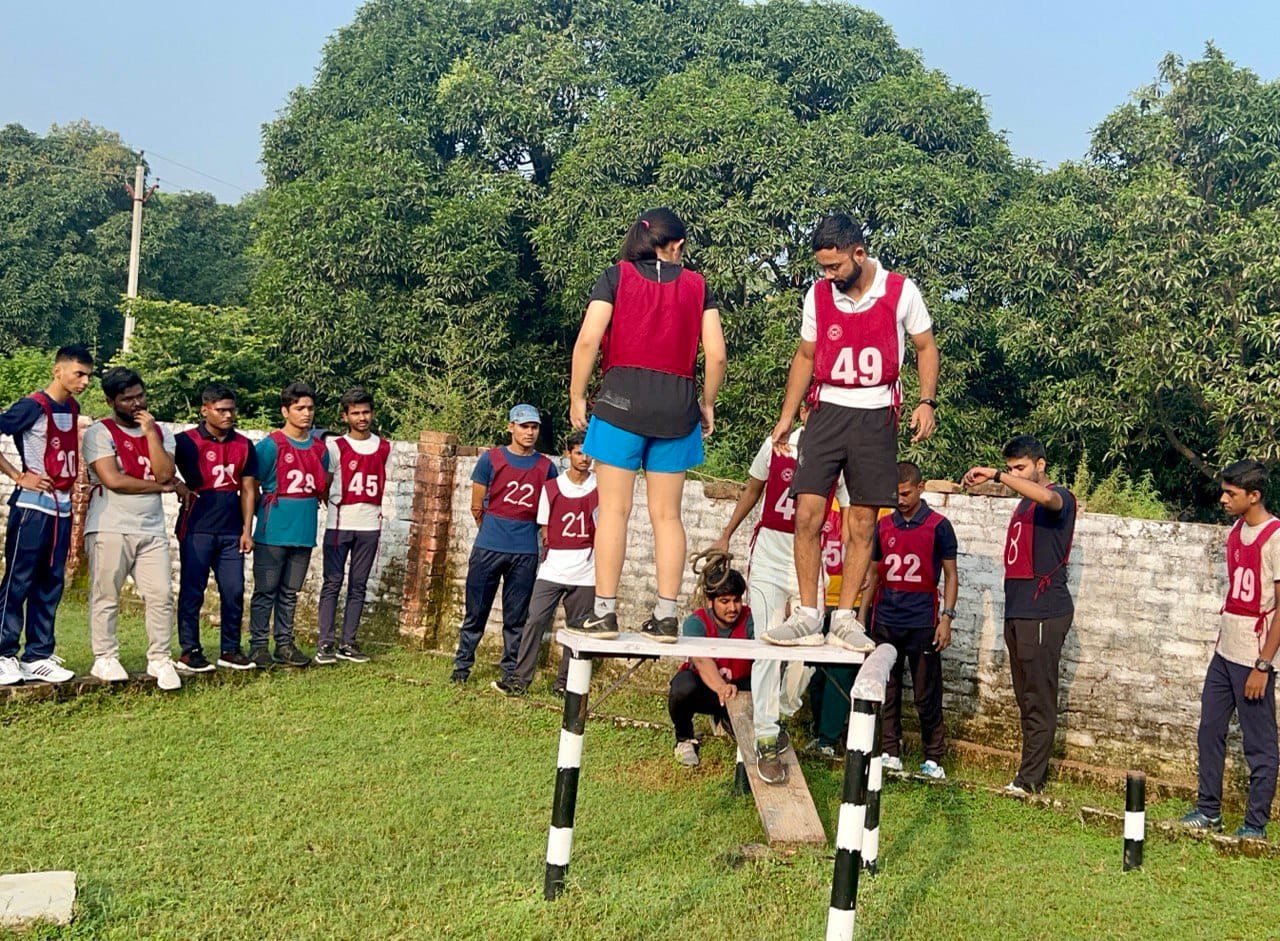 Why Warriors NDA Academy for SSB Academy?
SSB Interview consists of 5 days of rigorous testing of candidates through a complicated process. The Services Selection Board (SSB) tests students on the basis of physical, mental, social, educational, psychological, and moral abilities. The best brains from all over the country compete to clear this examination and serve the nation with all pride and honor. "SSB Training Center in Lucknow"
We, at Warriors Defence Academy, with our meticulous attitude, dynamic approach, and precision in the field of education, raise you to the very zenith of your SSB course preparation. We are the Best SSB Academy in India for SSB Training with the enthusiastic atmosphere of the institute, the unmatched expertise of our first-rate faculty and one-to-one interaction with each instructor ensures that each and every concept is demonstrated deftly and every arduous concept is repeated effectively until the student grasps its implication. "SSB Center in India"
Here, we'll discuss why joining the Warriors Defence Academy can help SSB aspirants increase their chances of recommendation, as well as other facilities that the academy provides. "SSB Center in India"
With India's elite SSB Panel, which includes eminent defence professionals, ex-SSB Board members, and Indian Armed Forces veterans, Warriors NDA Academy offers both online and offline NDA exam preparation.
It has two locations in Lucknow, including India's largest GTO training facility, which prepares NDA candidates for group hurdles and other SSB Interview activities. "SSB Center in India"
The Academy also offers a 21-day SSB Interview training and guidance plan which includes Personality Development, Physical Robustness & Mental Alertness, GTO, OIR, and Group Discussion for successful results in the SSB Interview.
The Academy provides educational facilities, professional SSB interview guidance, hostel and mess facilities, sports facilities, physical fitness training, and extra-curricular activities to NDA applicants. "SSB Training Center in Lucknow"
Benefits of Joining Warrior's SSB Academy
Attending a coaching institute can help you increase your productivity and speed up your NDA preparation in constantly fierce competition. Warriors Defence Academy, the best NDA SSB Classes in India, provides students with a comprehensive training plan under the supervision and mentorship of experienced professionals. The following are the most significant benefits of joining the Warriors Defence Academy. "SSB Training Center in Lucknow"
Providing conceptual-based learning to ensure that the complete curriculum is covered with ample time for essential concepts to be reviewed.
Candidates can use model test papers, mock tests, and test series to get a feel for the real exam while retaining accuracy and time management.
Under the guidance of the SSB Panel, which is made up of ex-Indian Armed Forces officers with years of experience and competency, comprehensive SSB Interview preparation can help potential candidates achieve their best outcomes. "SSB Training Center in Lucknow"
A well-equipped library and state-of-the-art infrastructure with all necessary amenities create an environment that promotes a positive and enjoyable learning experience.
Content and study materials that have been thoroughly researched and are based on the latest syllabus and exam pattern, as determined by the R&D department.
PRELIMINARY ASSESSMENT
When a student approaches us for admission, he is asked to fill up a questionnaire, and based on a simple questionnaire; our maestro makes a decision about what course is most suitable for the student. "SSB Training Center in Lucknow"
It is the dedication and expertise of our expert that we conduct this process as it's vital that a student starts his journey in the right direction. The following questionnaire is provided to every student and based on the answers, recommendations are done –
1- What is his academic profile?
2- What is his personality profile?
3- What is his intelligence level?
4- Where does he stand?
5- On that intelligence level, how much time he will take?
Does his personality traits suit or support him/her to join the officer cadre as this job requires a peculiar or different set of personality traits?
Warriors Defence Academy a leading SSB Classes in Lucknow takes care of every step that the aspirant faces in the SSB Interview examination. The first and outright crucial thing in SSB examination is a PIQ.
PIQ (Personal Information Questionnaire), as the name suggests, is a form that is to be filled out by each candidate before participating in any of the activities of selection.
We lay prime emphasis on the manner of filling the PIQ (Personal Information Questionnaire) as it directly influences your chances of selection on each step. "SSB Training Center in Lucknow"
Top 20 Questions Asked in SSB Interview with the Tips to Answer
The SSB interview is the same for CDS, NDA, AFCAT, and other similar defense exams. A personal Interview is an activity that enables the Interviewing Officer (IO) to assess the personality of the candidates by posing general and technical questions. "SSB Training Center in Lucknow"
Personal Interview is one of the deciding factors for defense aspirants after clearing the written exam which finally makes a way to become an officer in the Indian armed forces. "SSB Training Center in Lucknow"
Questions Asked in SSB Interview
Let's discuss some of the most asked questions in the interview along with some tips to tackle them –
What is the meaning of your name and how do you live up to your name?
Tip – Make sure that you know the meaning of your name, also who gave you this name, and the reason behind giving you this particular name, and try to connect its meaning with some of your behavioral characteristics in order to answer the second part of the question.
tell your 2-3 strengths and weaknesses. "SSB Training Center in Lucknow"
Tip – Before going to SSB you are supposed to know about yourself the most. Try to analyze your personality by doing self-introspection. Make sure you are able to tell your strengths and also mention only those weaknesses which can be corrected.
Tell me about your best friends and do you think they should change something in themselves?
Tip – Make sure you have a little discussion around this question with your friends so that you could answer it with surety and try to note down certain points related to them so that a properly framed answer could be given. Also, don't sound very negative even if you want to change something in them. Pick something which can be taken lightly For eg – A friend who always shows up a little late.
Tell me about your native place. "SSB Training Center in Lucknow"
Tip – You are supposed to google a lot many things which are associated with you and note that down before appearing in SSB so that you don't have to stay mum while answering anything. Know about your place, its history, famous things, and anecdotes related to it, and note it down somewhere so that you could recall it while answering.
2 Qualities in your parents which you like and which you dislike.
Tip – Take out a little time to think about people are who important to you in your life and frame a well-organized answer about them. Never be negative about people who are close to you. Pick such qualities which can be corrected easily like my father needs to take more care of his health or need to do more workout. "SSB Training Center in Lucknow"
How do you spend time with your family?
Tip – Think about this beforehand, if you live with your family or somewhere else you just need to be sure that you sound close to your family and try to tell with some examples in order to sound more authentic.
what are your hobbies?
Tip – A hobby is considered to be a regular activity that is done for enjoyment, typically during one's leisure time. So just tell them about such activity related to you and how much time you generally give to that.
What is your daily routine?
Tip – Make sure you follow some daily routine and try to note it down so that you could answer the question with confidence and never try to add things that you don't follow. It is actually an easy task for assessors to identify such made-up things.
Explain your relationship with your siblings.
Tip – Keep it real and tell the importance of your siblings in your life and vice versa by providing some examples.
Can you tell me about any latest examples of when you helped your friends and they helped you?
Tip – Again be truthful while answering such questions as it is a long conversation and faking anything won't sustain long. So try to tell real-life examples.
If you don't get a recommendation this time then what would be your plan?
Tip – You must be aware of all your entries through which you can apply and mention them.
tell me about your academic performance from class 8th to graduation.
Tip – It's a commonly asked question in a rapid-fire round so you must be well aware of all your academic grades and achievements in chronological order.
What inspires you to join the armed forces?
Don't think about the quality of the answer. Try to be real and tell them honestly whatever motivates you and inspires you the most to join the armed forces.
what do you know about armed forces?
It is a basic thing that they expect from you to be well-read about the armed forces and all the parameters associated with it. your passion must be reflected in your answer. But most importantly not everyone can know everything so if there is something that you don't know. Don't try to guess anything, rather, tell them that you don't know it and will read about it later. your honesty will be appreciated at every step.
what is your plan B other than joining the Indian armed forces?
Be practical. Have plan B and tell them confidently about it and don't feel that there is no Plan B. Remember, there is always another plan. you just need to do some brainstorming to present a satisfactory answer. SSB Training Center in Lucknow
what are your cocurricular achievements?
As already mentioned, the first and basic thing about SSB is to know about yourself. So just know what you are, what you have done, and what you are looking for. Prepare some exhaustive answers to such questions. "SSB Training Center in Lucknow"
Tell me about your family. "SSB Training Center in Lucknow"
As normally a person is close to his or her family so it's expected to be well aware of your family and its components and majorly try to know about your importance and role in the family. Try to answer this question with some supportive examples. From your father to the youngest sibling, tell about everyone in proper order.
Tell about some recent current affairs topics.
You are expected to be well aware of current happenings in the world. So the best way is to include newspapers in your daily routine. As it will help you to polish your English speaking skills along with the understanding of news.
The best way is to prepare at least 2-3 current affairs topics in detail as there is a possibility that interviewer might ask you to tell about some topics of your choice. "SSB Training Center in Lucknow" 
What do you do to keep yourself fit?
Tip – If you are planning to join the armed forces you are supposed to be fit and also your routine must have some activities to keep you physically and mentally fit. Tell about all such activities.
Tip – Recall your college time a little, as many formal, as well as informal questions, are generally asked from that point in time. Go through your academic experience and recall it. "Top SSB Academy in India", SSB Training Center in Lucknow
Tell me about the subjects you chose for your graduation. "Best SSB Academy in India"
Why is Warriors Defence Academy the Best NDA Coaching in Lucknow?
At Warriors Defence Academy, we're the premier choice for many NDA and Army exam aspirants, including those seeking to understand NDA 2024 Exam Eligibility for Females. Our experienced faculty is dedicated to personalized guidance, ensuring every student excels in their studies. We provide an extensive range of study materials, including mock tests, previous years' papers, and specialized books designed for NDA exam preparation, meticulously curated for comprehensive NDA syllabus coverage. Our simulated mock tests enable students to practice and assess their progress in an environment closely resembling the NDA exam.
Warriors Defence Academy has consistently produced NDA and Army exam success stories, with many alumni serving with distinction in the armed forces, a testament to the quality of our NDA Coaching in Lucknow. Indian Navy Eligibility 2024
Conclusion
The NDA 2024 exam eligibility for females opens the door to a fulfilling and honorable career in the Indian defense forces. By meeting these criteria and seeking support from NDA Coaching in Lucknow, you can significantly boost your chances of success. Your unwavering determination and dedication can lead to a fulfilling career dedicated to serving your nation. Indian Navy Eligibility 2024
In summary, if you're a determined young woman with a strong aspiration to join the defense forces through the NDA 2024 exam, ensure you meet the eligibility requirements and consider enrolling in NDA Coaching in Lucknow. Your dream of serving your nation can become a reality with dedication and the right guidance.
If you have any more questions about NDA 2024 exam eligibility for females or need further information, please don't hesitate to reach out. Best of luck with your NDA 2024 journey!