CDS-2 2023 Result Declared: Check Official PDF Here
The CDS 2 2023 result has been declared by the UPSC on its official website. The CDS written exam was conducted on 3rd September across various exam centers. All such candidates who appeared in the CDS written exam on 3rd September can now check the CDS 2 2023 written result below. To check whether they have qualified for the CDS written exam, candidates need to enter and search for their roll number in the given PDF. For convenience, we have attached the CDS 2 result 2023 PDF in the below section of this article. Read on to learn more about the written result of the CDS exam. CDS-2 2023 Result Declared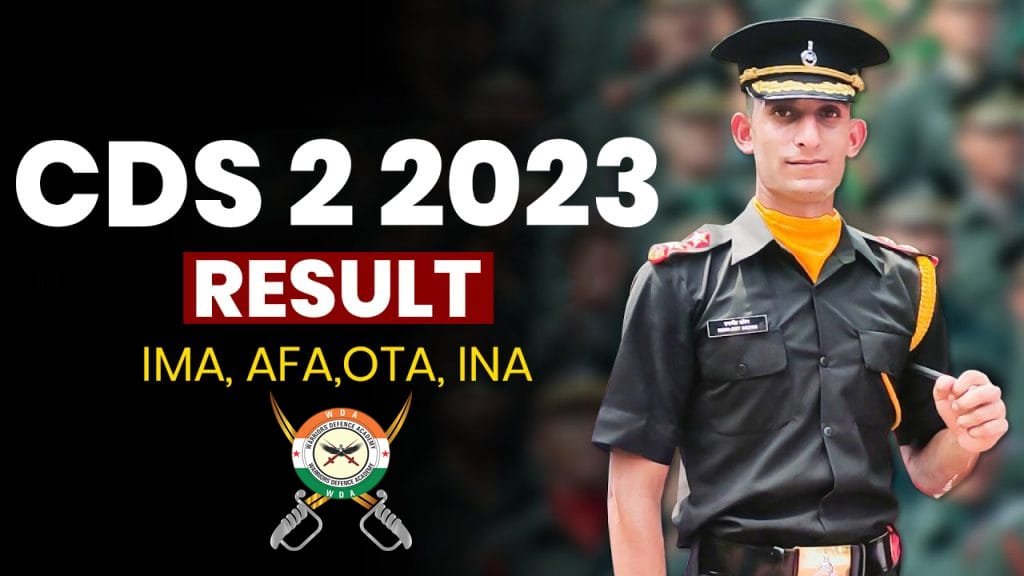 The CDS exam consists of three stages: a written exam, an SSB interview, and a medical exam. The main objective of conducting the CDS exam is to select eligible candidates for the armed forces.
Candidates who qualify for all the stages of the CDS exam secure their admission to the prestigious defence academies of India for training. After completing their training there, such candidates join the Indian Armed Forces as commissioned officers. Based on their preference, candidates are given admission either to the Indian Military Academy Indian Air Force Academy Indian Naval Academy, or Officers Training Academy. Candidates who have qualified for the CDS 2 2023 written exam will now appear in the SSB Interview, which is the next stage of the CDS selection process. The SSB Interview is a 5-day long process and it evaluates the overall personality of candidates as per the parameters of the Indian Armed Forces. CDS-2 2023 Result Declared
What next after the CDS 2 2023 result?
After the declaration of the CDS 2 2023 written result, candidates will now have to register themselves for the SSB interview once the date selection link for the same becomes public. After that, the allocation of the selection center and date for the SSB interview for CDS 2 2023 would be made. All CDS aspirants should keep in mind that the SSB interview plays a crucial role in their recommendation. Hence, holistic SSB preparation for the CDS exam is a must to secure one's name in the final merit list. CDS-2 2023 Result Declared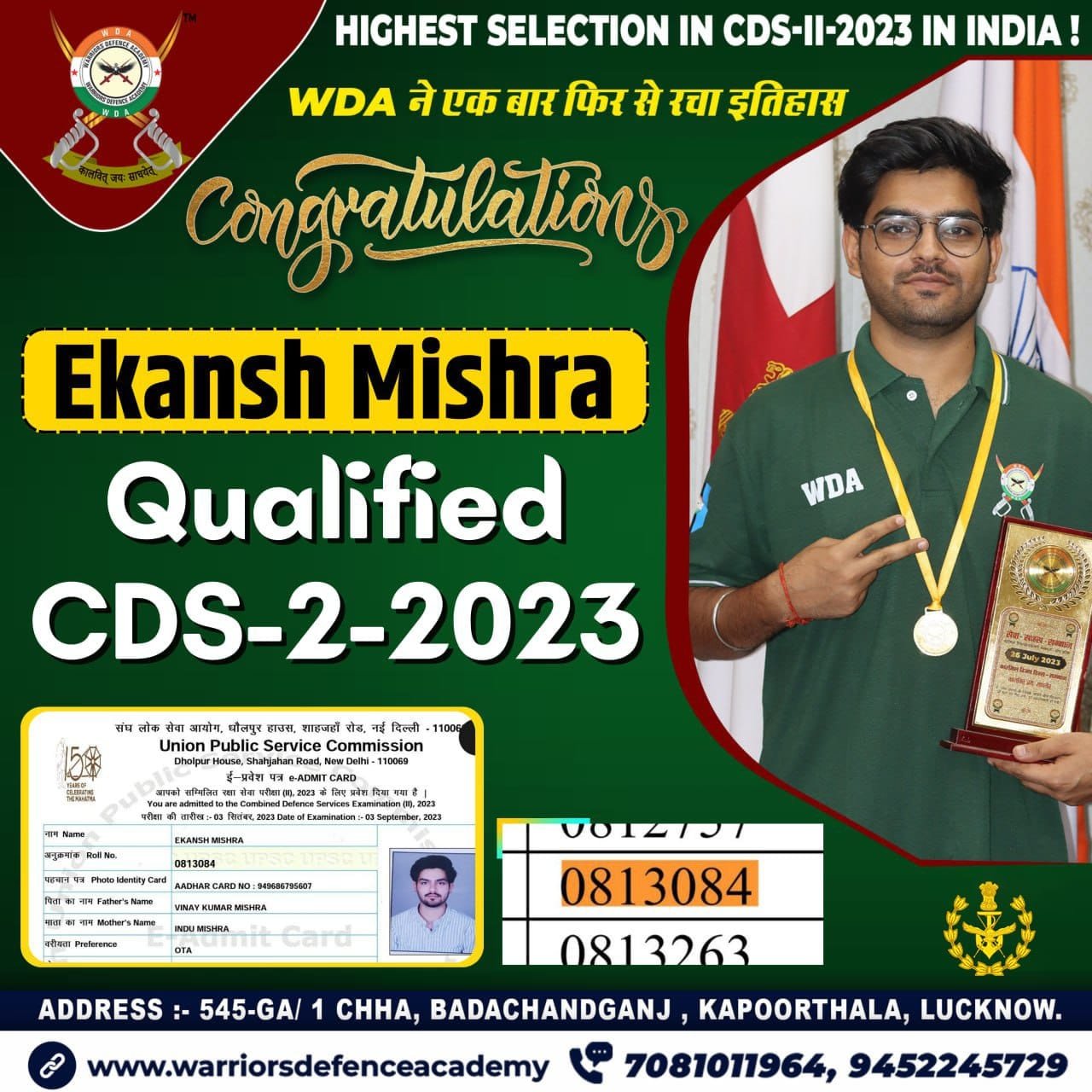 Join India's Best SSB Guidance Program for CDS 2 2023
As already discussed, after the declaration of the CDS 2 2023 written result, the SSB interview process will take place. Therefore, written-qualified candidates should now sincerely focus on their interview preparation under the right mentorship. Warriors Defence Academy is the best CDS SSB coaching in India for holistic preparation along with personalized guidance and individual feedback. In the Warriors 21 Days SSB course for CDS 2 2023, you will receive interactive sessions by SSB experts and professionals on all aspects of the SSB interview whether it is the screening process or psychology part GTO tasks, or Personal Interview. The holistic SSB guidance by Warriors Defence Academy will help you in assessing your strongholds and areas of improvement. Besides these facilities, you will also get complete exposure to India's largest GTO ground to help you prepare for your SSB Interview with a holistic approach. Join Warrior's 21-day SSB program for CDS 2 2023 and enhance your SSB preparation. CDS-2 2023 Result Declared
Why is Warriors Defence Academy the Best NDA Coaching in Lucknow?
At Warriors Defence Academy, we're the premier choice for many NDA and Army exam aspirants, including those seeking to understand NDA 2024 Exam Eligibility for Females. Our experienced faculty is dedicated to personalized guidance, ensuring every student excels in their studies. We provide an extensive range of study materials, including mock tests, previous years' papers, and specialized books designed for NDA exam preparation, meticulously curated for comprehensive NDA syllabus coverage. Our simulated mock tests enable students to practice and assess their progress in an environment closely resembling the NDA exam.
Warriors Defence Academy has consistently produced NDA and Army exam success stories, with many alumni serving with distinction in the armed forces, a testament to the quality of our NDA Coaching in Lucknow. Indian Navy Eligibility 2024
Conclusion
The NDA 2024 exam eligibility for females opens the door to a fulfilling and honorable career in the Indian defense forces. By meeting these criteria and seeking support from NDA Coaching in Lucknow, you can significantly boost your chances of success. Your unwavering determination and dedication can lead to a fulfilling career dedicated to serving your nation. Indian Navy Eligibility 2024
In summary, if you're a determined young woman with a strong aspiration to join the defense forces through the NDA 2024 exam, ensure you meet the eligibility requirements and consider enrolling in NDA Coaching in Lucknow. Your dream of serving your nation can become a reality with dedication and the right guidance.
If you have any more questions about NDA 2024 exam eligibility for females or need further information, please don't hesitate to reach out. Best of luck with your NDA 2024 journey!