Special Investigation Unit
The Special Investigation Unit (SIU) of the Jammu and Kashmir Police raided multiple locations in the Kupwara district
The Special Investigation Unit (SIU) of the Jammu and Kashmir Police raided multiple locations in the Kupwara district in connection with a terror-related case on Thursday, officials said.
They said the raids were carried out in connection with a case registered under various sections of the Indian Penal Code (IPC) and the Unlawful Activities (Prevention) Act (UAPA).
The searches were conducted at the residential houses of suspected relatives of eight terrorists who crossed the Line of Control (LoC) illegally, joined terror ranks, and are affiliated with proscribed organizations, such as Hizbul Mujahideen (HM), Lashkar-e-Taiba (LeT) and Jaish-e-Muhammad (JeM), the officials said. #Special Investigation Unit
Militants Snatch Weapon From CRPF Personnel In Jammu And Kashmir's Pulwama
According to a preliminary investigation, these terrorists were allegedly found involved in actively conspiring and facilitating the infiltration of ultras, supplying arms and ammunition to terrorists, besides using cyberspace for radicalizing Kashmiri youngsters to join terror ranks and raising funds for terrorist activities, they added.
#Special Investigation Unit The searches were conducted at the Hyhama, Kralpora, Mirnag, Lolab, and Sulkoot localities of the district after search warrants were obtained from a court.
During the searches, vital evidence, including mobile phones and other materials, were seized, which are relevant for the investigation of the case to corroborate the role of these persons in the perpetuation of terrorism, the officials said.
Best NDA Coaching in India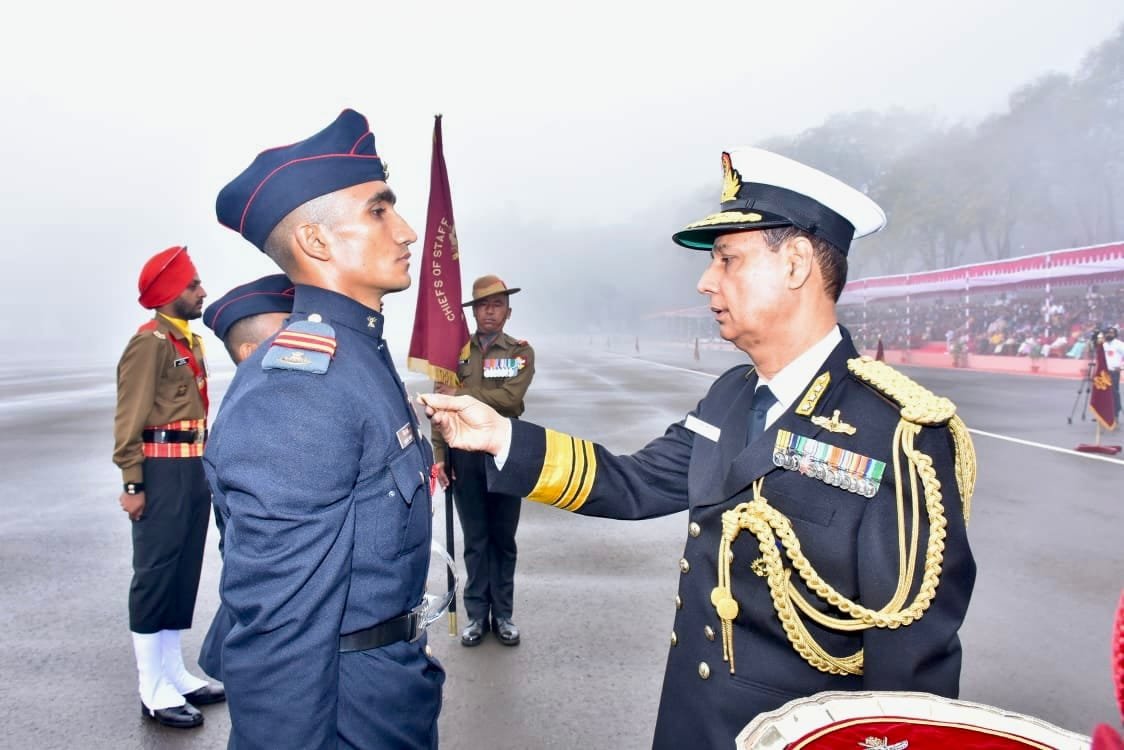 We offer excellent preparatory training for the entrance examinations to get into the Indian armed forces.
Since our inception 7 years ago, under the captaincy of one of India's leading youngest entrepreneurs – Mr. Gulab Singh. Hundreds of our candidates have been selected and many of whom have attained top ranks in final UPSC merit. #Special Investigation Unit
The institute has highly qualified and reputed team instructors each fully devoted to providing unparalleled education for NDA/CDS/SSB/AFCAT/CAPF.
The task of teaching transcends the classrooms so as to guide the students to realize their highest potential, and to encourage them to optimize the results.
Involvement and excellence in extracurricular activities like SSB guidance, personality development, debates, team games, lecture, etc feature in the training.
Our aim at the academy is to make the students imbibe discipline and groom moral and ethical values. Come, be a part of this success story and fulfill your desire for joining the reputed Indian Armed forces and serving the nation.
Best NDA Academy in Lucknow | Join WDA Lucknow – Warriors Defence Academy deeply appreciative and offer you our most grateful welcome. We are happy to announce that Ex. GTO Officer Colonel R. K. Tiwari Sir going to Join our Academy to Guide NDA and CDS aspirants For SSB. WDA is the Best NDA and SSB Coaching in Lucknow India. #Special Investigation Unit
Warriors Defence Academy is the Best NDA Coaching in Lucknow. We are the Leading Coaching Institute for NDA/CDS/AFCAT/Army/Air Force/Navy Located in Lucknow. Warriors Defence Academy has the Largest GTO Ground in India. The Aspirants of Defence Services are guided by Ex. Defence Officers. WDA was also Awarded as Best NDA Academy in Lucknow.
Address: 545-GA/1-CHHA, Chandganj Garden Road, beside Madhuwan Guest house, near Railway crossing, Kapoorthla, Bara Chandganj, Chandralok, Lucknow, Uttar Pradesh 226006
Website: https://warriorsdefenceacademy.com/
Website: https://www.warriorsndaacademy.com/
Call Now: 07081011964