Best NDA Coaching India: We offer excellent preparatory training for the entrance examinations to get into the Indian armed forces.
Since our inception 7 years ago, under the captaincy of one of India's leading youngest entrepreneurs – Mr. Gulab Singh. Hundreds of our candidates have been selected and many of whom have attained top ranks in final UPSC merit. #Best NDA Coaching India
The institute has highly qualified and reputed team instructors each fully devoted to providing unparalleled education for NDA/CDS/SSB/AFCAT/CAPF.
The task of teaching transcends the classrooms so as to guide the students to realize their highest potential, and to encourage them to optimize the results.
Involvement and excellence in extracurricular activities like SSB guidance, personality development, debates, team games, lecture, etc feature in the training.
Our aim at the academy is to make the students imbibe discipline and groom moral and ethical values. Come, be a part of this success story and fulfill your desire for joining the reputed Indian Armed forces and serving the nation. #Best NDA Coaching India
Best NDA Coaching India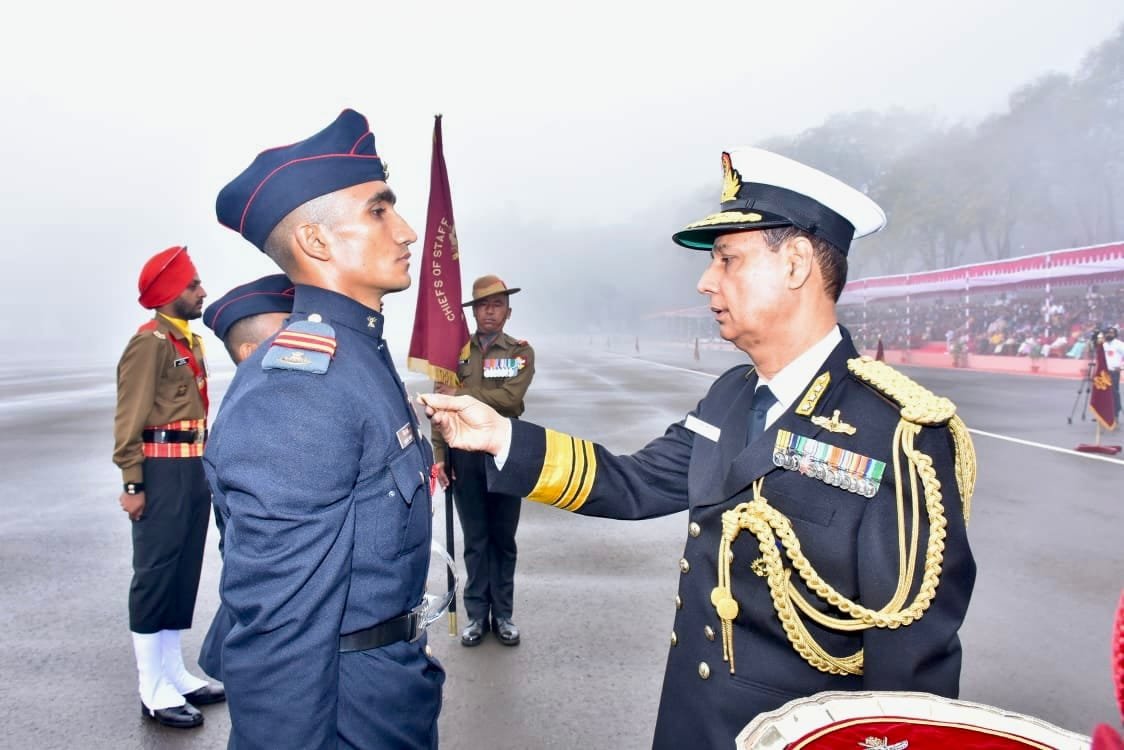 #Best NDA Coaching India | #Top NDA Coaching India | #No-1 NDA Coaching India
Best NDA Academy in Lucknow | Join WDA Lucknow – Warriors Defence Academy deeply appreciative and offer you our most grateful welcome. We are happy to announce that Ex. GTO Officer Colonel R. K. Tiwari Sir going to Join our Academy to Guide NDA and CDS aspirants For SSB. WDA is the Best NDA and SSB Coaching in Lucknow India. #Best NDA Coaching India
Warriors Defence Academy is the Best NDA Coaching in Lucknow. We are the Leading Coaching Institute for NDA/CDS/AFCAT/Army/Air Force/Navy Located in Lucknow. Warriors Defence Academy has the Largest GTO Ground in India. The Aspirants of Defence Services are guided by Ex. Defence Officers. WDA was also Awarded as Best NDA Academy in Lucknow. #Best NDA Coaching India
Address: 545-GA/1-CHHA, Chandganj Garden Road, beside Madhuwan Guest house, near Railway crossing, Kapoorthla, Bara Chandganj, Chandralok, Lucknow, Uttar Pradesh 226006
Website: https://warriorsdefenceacademy.com/
Website: https://www.warriorsndaacademy.com/
Call Now: 07081011964
Keen Sword Military Exercise
The joint military exercise – Keen Sword 23 – is being held from November 10 to 19 this year.
What is the Keen Sword exercise?
About Exercise Keen Sword 2023
Why is this exercise significant?
What is the Keen Sword exercise?
Exercise Keen Sword is a joint and bilateral field training exercise between the US military and the Japan Self-Defence Force. #Best NDA Coaching India
It is held once in two years to boost the preparedness and interoperability between the military personnel of Japan and the United States.
This biennial exercise has been held since 1986.
This exercise provides opportunities for the US military and the JSDF to train together across various mission areas in realistic scenarios.
Its ultimate goal is to build credible deterrence amid growing Chinese aggression in the region.
It aims to create comprehensive scenarios to challenge the critical capabilities required to support the security of Japan and the stability of the Indo-Pacific.
About Exercise Keen Sword 2023
The two-week-long exercise was held around Tokunoshima Island, situated southwest of Japan. It includes the participation of 26,000 personnel from JSDF and another 10,000 personnel from the US military. A total of 4 warships and 2 airplanes from Australia, Canada, and Britain also participated in the military exercise. #Best NDA Coaching India
The exercise includes several anti-submarine warfare and surface gunnery events that will help the Pacific partners to improve their joint and advance multilateral tactics. It also focuses on responding to ballistic missiles and new threats like operations in space and cyberspace. Simulations drills on remote islands are a major focus area of the exercise at Tokunoshima Island in Kagoshima Prefecture.
Why is this exercise significant?
The exercise comes amid the Chinese military's growing presence near Taiwan, the neighboring country of Japan. Also, the Chinese vessels are continuously trespassing into the Japanese territorial waters close to the Senkaku Islands in the Indo-Pacific. The Senkaku Islands are Japanese-controlled, uninhabited islands in the East China Sea. China is currently claiming that these islands are part of its territory. #Best NDA Coaching India