INDIA COMPLETES LIGHT COMBAT AIRCRAFT TEJAS NP5 TRAINER PROTOTYPE TEST FLIGHT
Bangalore: In a stride towards bolstering India's indigenous naval aviation capabilities, the Aeronautical Development Agency has successfully completed the maiden flight of TEJAS Navy trainer prototype aircraft NP5.
The aircraft took off from HAL Airport in Bangalore, marking the collaborative efforts of the Aeronautical Development Agency (ADA) and Hindustan Aeronautics Ltd (HAL).
The maiden flight saw the NP5 airborne for 57 minutes, demonstrating its performance with all parameters within the normal range. COMBAT AIRCRAFT TEJAS NP5
TEJAS Navy, a joint initiative of ADA and HAL, has been a work in progress since the first trainer prototype NP1's flight on 27 April 2012. The fighter prototype NP2 followed suit with its flight on 7 February 2015.
Both Naval Prototypes, NP1, and NP2, have achieved milestones, including ski-jump take-off and arrested landing demonstrations on the Shore Based Test Facility (SBTF) at Dabolim Airport, Goa, and operations from indigenous aircraft carriers. COMBAT AIRCRAFT TEJAS NP5
Notably, the TEJAS Navy demonstrated 18 arrested landings and ski-jump take-offs from INS Vikramaditya in January 2020, showcasing its adaptability to carrier operations. The aircraft continued successful testing by participating in carrier trials from INS Vikrant, executing ten ski-jump take-offs and arrested landings in February this year.
The latest prototype, NP5, is due to embark on field and carrier trials from both INS Vikramaditya and INS Vikrant. This prototype embodies enhancements derived from experience with NP1 and NP2 and is touted as a 'production-ready' aircraft. Both Naval Prototypes, NP1, and NP2, have achieved milestones, including ski-jump take-off and arrested landing demonstrations on the Shore Based Test Facility (SBTF) at Dabolim Airport, Goa, and operations from indigenous aircraft carriers. COMBAT AIRCRAFT TEJAS NP5
Warriors Defence Academy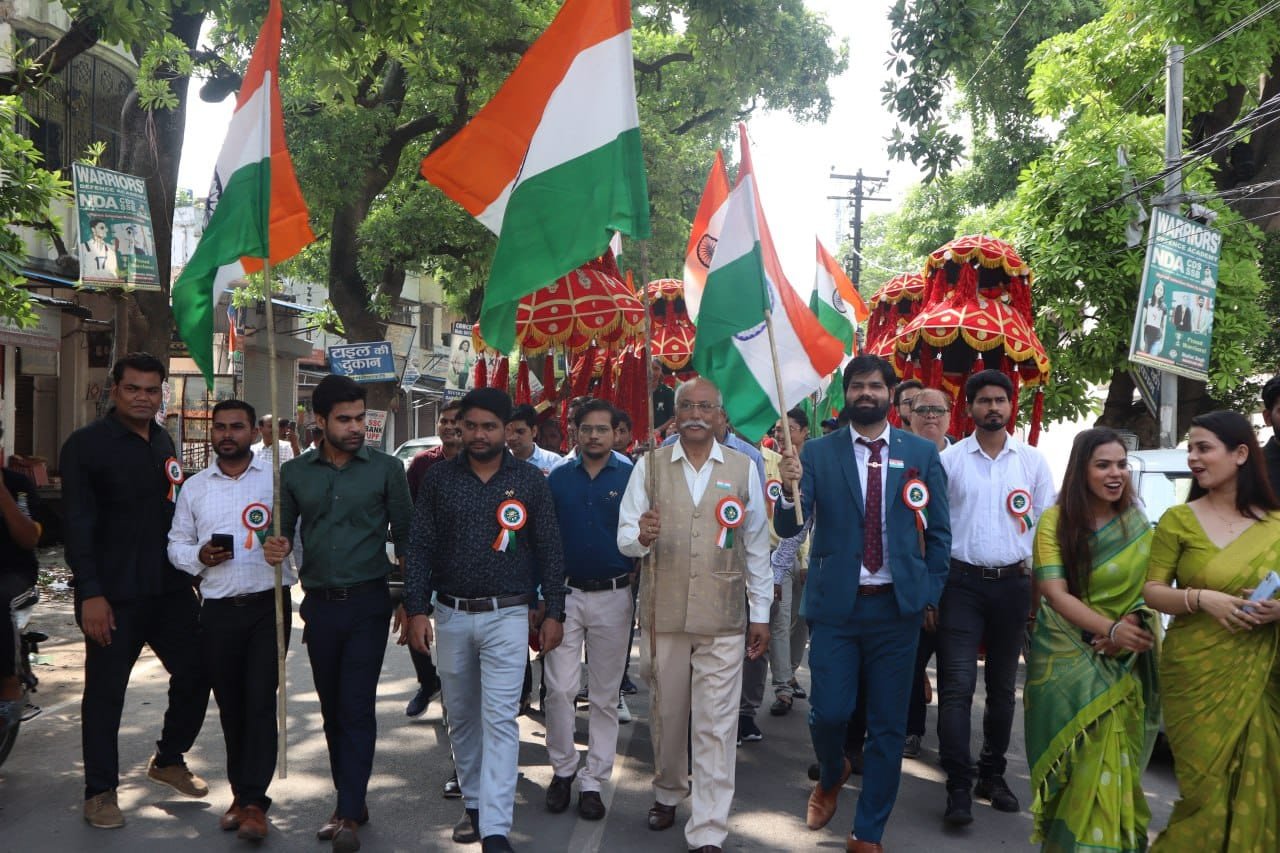 Warriors Defence Academy is the Best NDA Coaching in Lko. We are the Leading Coaching Institute for NDA/CDS/AFCAT/Army/Air Force/Navy Located in Lucknow. Warriors Defence Academy has the Largest GTO Ground in India. The Aspirants of Defence Services are guided by Ex. Defence Officers. WDA was also Awarded as Best NDA Academy in Lko. COMBAT AIRCRAFT TEJAS NP5
We have complete facilities to Prepare you for the Defence Exam…
Faculty – Some of the best names in the field of Defence career coaching are available to impart psychology, GTO, and interview training.
Infrastructure – State of the Art infrastructure facility for indoor-outdoor coaching.
Fees – Competitive fee structures have been devised to allow deserving candidates from every strata of society to get an opportunity to avail coaching facility.
Computer-aided coaching for NDA/CDS written test
Expert coaching in Personality Development, Leadership, Team Building, and Soft Skills Specialized coaching for GTO tasks.
SSB Interview guidance for TGC, NDA, TES, CDSE, SSC
Outdoor task training
Proficiency in Group Discussions
Personal attention and grooming
545-GA/1-CHHA, Chandganj Garden Road, beside Madhuwan Guest house, near Railway crossing, Kapoorthla, Bara Chandganj, Chandralok, Lucknow, Uttar Pradesh 226006
https://warriorsdefenceacademy.com/
Call Now: 07081011964