DEFENCE ACQUISITION COUNCIL APPROVES PROPOSALS WORTH ₹7,800 CRORE
New Delhi: Defence minister Rajnath Singh-led Defence Acquisition Council (DAC) has given its nod to proposals worth ₹7,800 crore to enhance the operational capabilities of the Indian Armed Forces, the ministry said in a statement on Thursday. DEFENCE ACQUISITION COUNCIL APPROVES
The ministry said that all procurements will be made from indigenous sources only.
"To enhance the efficiency of the Indian Air Force, the DAC has granted AoN for procurement and installation of Electronic Warfare (EW) Suite on Mi-17 V5 helicopters under Buy (Indian-IDDM) category which will enhance better survivability of helicopters," it added.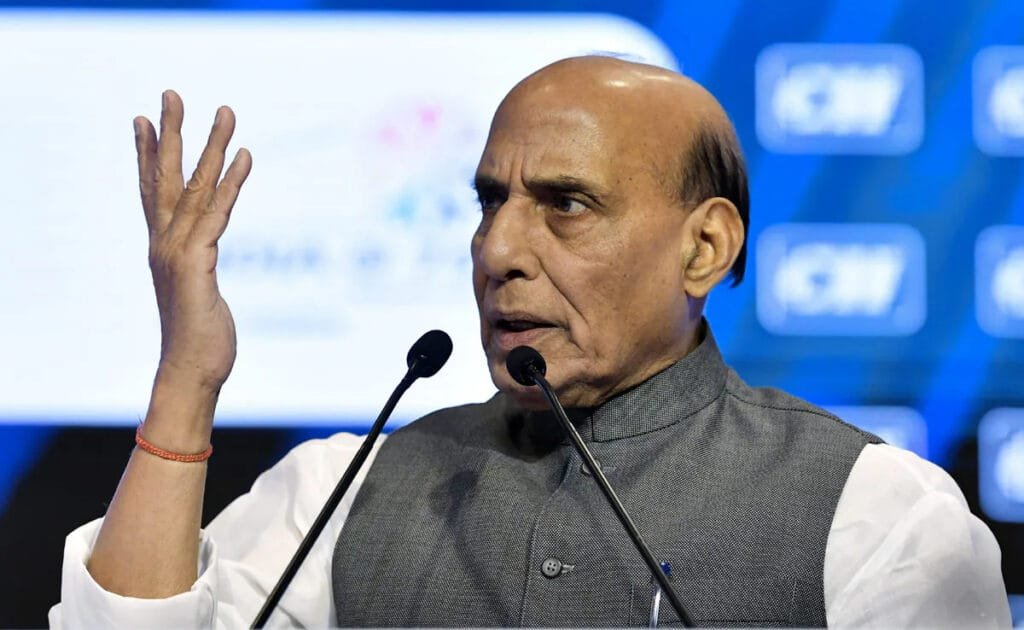 The EW Suite will be procured from Bharat Electronics (BEL).
The DAC has also accorded acceptance of necessity (AoN) for procurement of a ground-based autonomous system for mechanised infantry and armoured regiments which will enable various operations like unmanned surveillance, logistic delivery of ammunition, fuel & spares and casualty evacuation on the battlefield. DEFENCE ACQUISITION COUNCIL APPROVES
"Proposals for procurement of 7.62×51 mm Light Machine Gun (LMG) and Bridge Laying Tank (BLT) have also been given the go-ahead by the DAC. While induction of LMG will enhance fighting capabilities of infantry forces, the induction of BLT will result in faster movement of mechanised forces," the ministry said. DEFENCE ACQUISITION COUNCIL APPROVES
The AoN for procurement of ruggedised laptops and tablets for the Indian Army under project Shakti has also been accorded. All these procurements will be sourced from Indigenous vendors only, it added. DEFENCE ACQUISITION COUNCIL APPROVES
To enhance the operational capability of the MH-60R helicopters of the Indian Navy, the DAC has accorded AoN for the procurement of weapons for the same.
Warriors Defence Academy Lucknow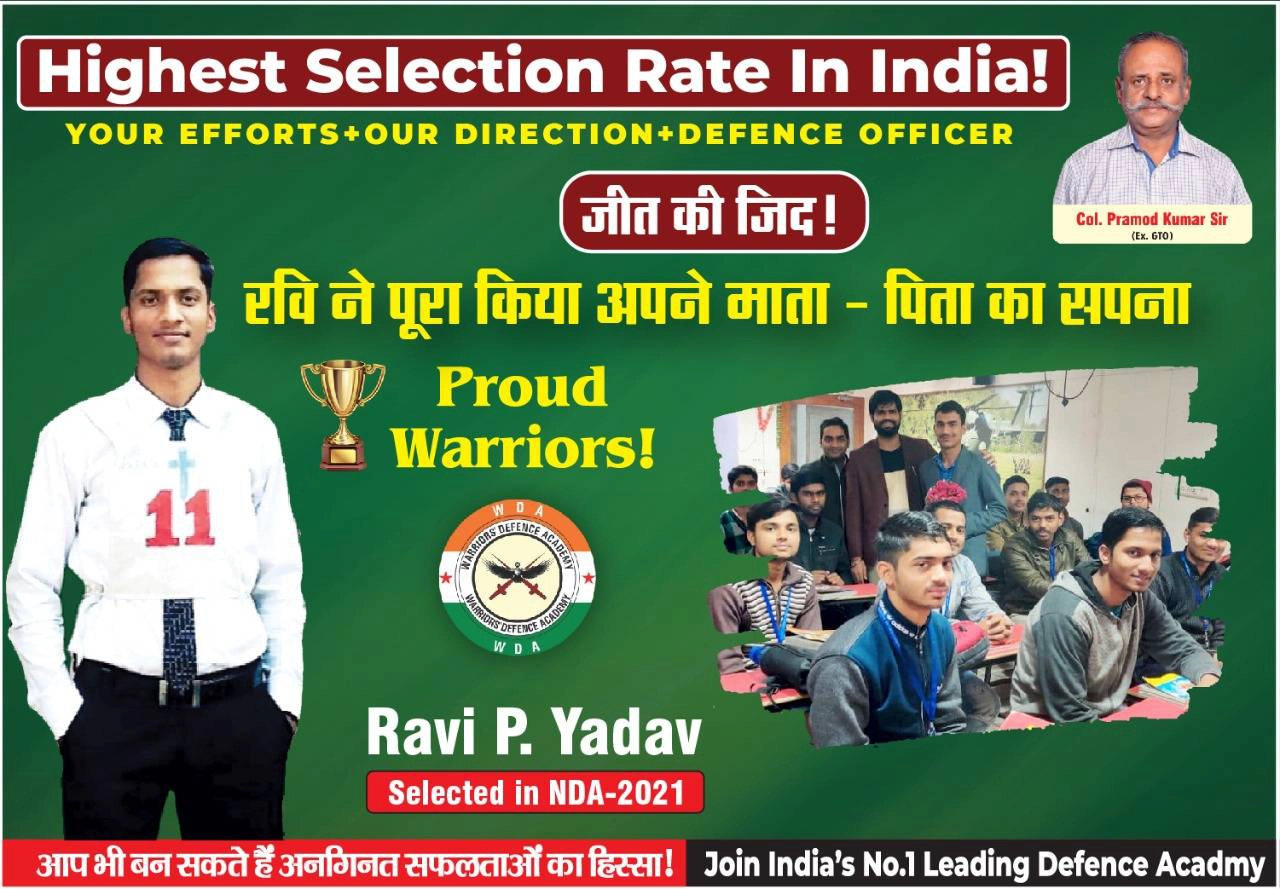 Warriors Defence Academy is the Best NDA Coaching in Lucknow. We are the Leading Coaching Institute for NDA/CDS/AFCAT/Army/Air Force/Navy Located in Lucknow. Warriors Defence Academy has the Largest GTO Ground in India. The Aspirants of Defence Services are guided by Ex. Defence Officers. WDA also Awarded as Best NDA Academy in Lko.
We have complete facilities to Prepare you for Defence Exam…
Faculty – Some of the best names in the field of Defence career coaching are available to impart psychology, GTO and interview training.
Infrastructure – State of the Art infrastructure facility for indoor-outdoor coaching.
Fees – Competitive fee structures have been devised to allow deserving candidates from every strata of society to get an opportunity to avail coaching facility.
Computer-aided coaching for NDA/CDS written test
Expert coaching in Personality Development, Leadership, Team Building and Soft Skills Specialized coaching for GTO tasks.
SSB Interview guidance for TGC, NDA, TES, CDSE, SSC
Outdoor task training
Proficiency in Group Discussions
Personal attention and grooming
545-GA/1-CHHA, Chandganj Garden Road, beside Madhuwan Guest house, near Railway crossing, Kapoorthla, Bara Chandganj, Chandralok, Lucknow, Uttar Pradesh 226006
https://warriorsdefenceacademy.com/
Call Now: 07081011964