Best SSB Coaching in Lucknow | Best NDA Coaching in Lucknow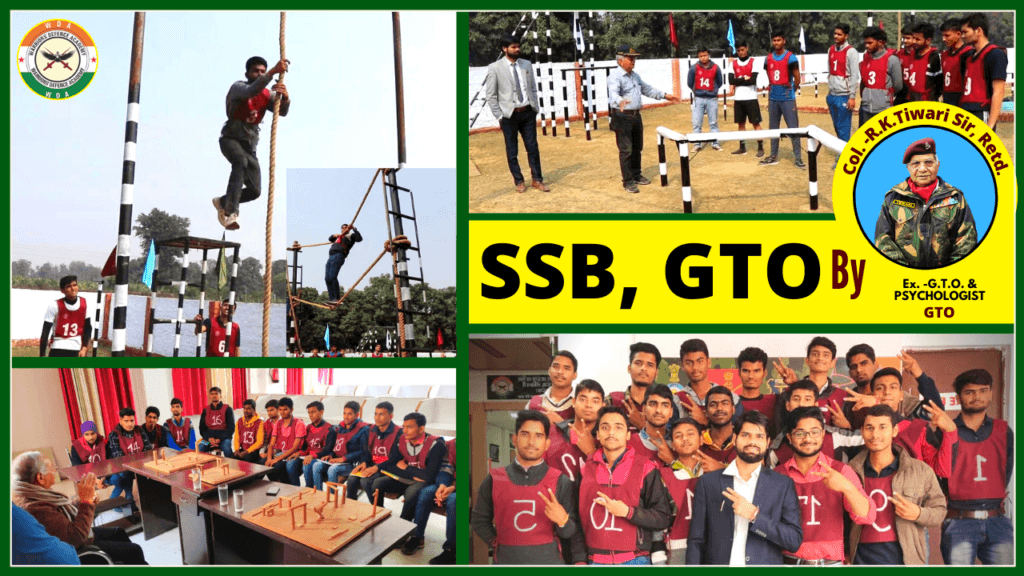 Indian armed forces offer one of the most challenging, most responsible and yet meaningful careers for eligible youngsters. A soldier is the most respected citizen of this country because he/she lives for the virtues of sacrifice, commitment and selfless devotion. Warriors Defence Academy is the Best SSB Coaching in Lucknow for SSB Interviews & Written Examinations and it also offers all eligible youngsters them to accomplish their dreams into reality. join our SSB programme for a crack SSB Interview.
We firmly believe that there is no shortcut to success. Only systematic practice, based on interpretation and hard work will help candidates to join their dream career during 12 days, we provide training for psychology, GTO and interviews. We have India-level experts who are the most popular SSB trainers having decades of experience in the SSB field.
GUIDELINES FOR SSB INTERVIEW COACHING:
SSB Interview coaching terms of 12 days – 120hrs, starting on the 1st, 12th, and 24th of every month.
Candidates are advised to contact the Academy Office by the evening, a day before the term starts.
Local or nearby candidates who want to join as day scholars may report by 10 A.M. on the first day of the course.
Candidates, who cannot join on the scheduled SSB Interview coaching term on starting date, may join the term on any day in between and still complete the full 12 days, 120 hrs coaching schedule.
OUR SSB EXPERTS:
Col. Atul Kashyap: GTO techniques (Ex GTO Bhopal & Allahabad SSB Board)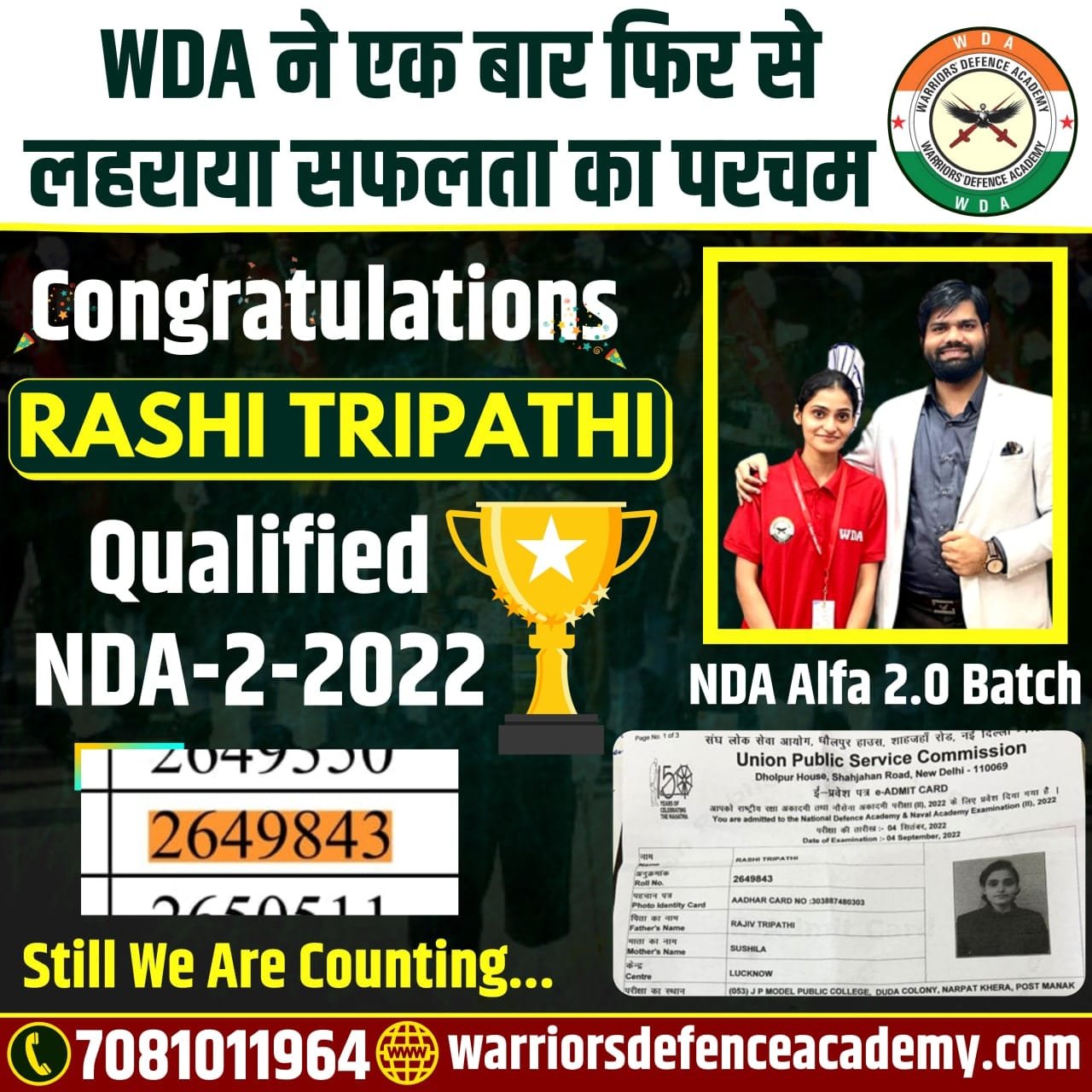 WHY WARRIORS DEFENCE ACADEMY IS BEST SSB COACHING?
After analyzing and testing the Candidates under the psychological testing system, We tell and record the findings and the scientific observation on the basis of the following questionnaire. The candidate knows that he has to join the defence forces as an officer but he is unaware, does not know and even does not try to understand further wherever in the country, he takes the admission in hurry. No one takes pain or goes the extra mile to assess, declare and test the candidate and tell him/her the following:-
Note:
Only 'The Warriors Defence Academy calculates OIR (officer intelligence rating) based on our own method (mock interview & psychological test) for its candidates which is essential to know for every candidate before appearing for SSB Interview.
Gentlemen; if you submit, surrender or get admitted under the academy's precious guidance then your future is safe and that too under level-headed persons .'Team Warriors Defence' shapes your career as a defence officer.
FOLLOWING IS THE DETAIL OF ALL 5 DAYS OF THE SSB INTERVIEW:
DAY OF REPORTING
Reception
Document & Filling up of PIQ (Personal Information Questionnaire) form
Allotment of chest numbers
Opening address
Day 1- SCREENING TEST
Intelligence Tests (Verbal & Non-Verbal Reasoning Test)
Picture Perception and Description Test (PPDT)
Day 2- PSYCHOLOGICAL TESTS AND INTERVIEWS
Thematic Apperception Test (TAT)
Word Association Test (WAT)
Situation Reaction Test (SRT)
Self-Description Test (SDT)
Interview of some candidates by the President/Deputy President
Day 3- GTO TASKS AND INTERVIEWS
Group Discussions (GD)
Group Planning Exercise (GPE)
Progressive Group Task (PGT)
Half Group Task (HGT)
Group Obstacle Race /Snake Race (GOR)
Lecturette
Interview of some candidates by the President/Deputy President
Day 4- GTO TASKS AND INTERVIEWS
Individual Obstacle (IO)
Command Task (CT)
Final Group Task (FGT)
Interview of the remaining candidates
Day 5- FINAL BOARD CONFERENCE
Final Board Conference is held and the results are announced