Indian Defence System | Best NDA Coaching in Lucknow, India
The president of India is the supreme commander of the Indian Defence System. The whole
administrative control of the Armed forces lies in the Ministry of Defence. Indian Defence
The system has been divided into three services – Army, Navy and Air Force.
The Indian Army is organised into seven commands:
S.No. Command Headquarter – Best NDA Coaching in Lucknow, India
1 Western command Chandigarh
2 Eastern command Kolkata
3 Northern command Udhampur
4 Southern command Pune
5 Central command Lucknow
6 Army Training Command Shimla
7 South Western Command Jaipur
Each command is under a General Officer Commanding-in-chief of the rank of Lieutenant
General. The commands are divided into Areas and Sub-Areas. An area is commanded by a
General Officer Commanding of the rank of a Major General and a sub-area by a Brigadier.
INDIAN ARMY TRAINING INSTITUTES: Best NDA Coaching in Lucknow, India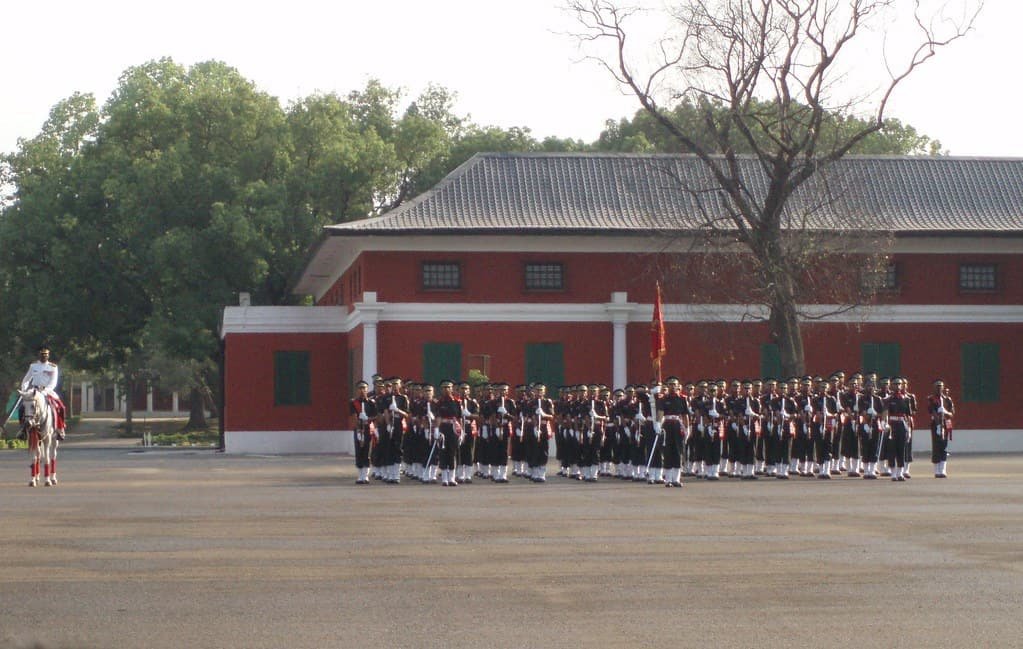 S.No. Name of Institutes Location – Best NDA Coaching in Lucknow, India
1 National Defence Academy Khadakvasla
2 National Defence College New Delhi
3 Indian Military Academy Dehradun
4 Defence Services Staff College Wellington (TN)
5 Armed Forces Medical College Pune
6 Infantry School Mhow
7 Rashtriya Indian Military College Dehradun
8 Artillery Training Deolali
9 Army Ordnance Corps School Jabalpur
10 Army Cadet College Dehradun
11 College of Defence Management Secunderabad
12 College of Military Engineering Kirkee, Pune
13 Armoured Corps Centre and School Ahmednagar
14 College of Combat Mhow
15 Officers Training Academy Chennai
INDIAN AIR FORCE – Best NDA Coaching in Lucknow, India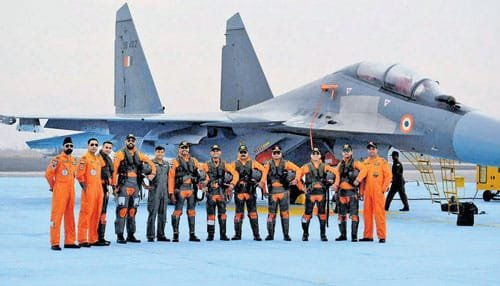 Indian Air Force is organised into seven commands, these are:
S.No. Command Headquarter – Best NDA Coaching in Lucknow, India
1 Western command New Delhi
2 Central command Allahabad
3 Eastern command Shillong
4 Southwestern command Jodhpur
5 Training command Bangaluru
6 Maintenance command Nagpur
7 Southern command Thiruvananthapuram
INDIAN NAVY
Indian Navy is organised into following commands, these are
S.No. Command Headquarter
1 Eastern command Vishakhapatnam
2 Southern command Kochi
3 Western command Mumbai
COAST GUARD REGIONS
S. No Regional HQs HQs
1. Western Region (W) Mumbai
2. Eastern Region (E) Chennai
3. North East Region (NE) Kolkata
4. Andaman & Nicobar Region (A&N) Port Blair
5. North West Region (NW) Gandhinagar
airforce best airforce Coaching in India Best Air Force Coaching in Lucknow Best Airforce X or Y Group Coaching Best CDS Coaching in lucknow Best Defence Academy in India Best Defence Academy in Lucknow Best Defence Coaching in India Best Defence Coaching in Lucknow Best Defence Coaching in Patna Best Navy Coaching in Lucknow Best NDA Coaching Best NDA Coaching in India Best NDA Coaching in Lucknow Best NDA Coaching in Patna best nda coaching institute in lucknow Defence Academy defence coaching Defence Coaching in Lucknow navy navy coaching in lko nda NDA Coaching nda coaching in India NDA Coaching in Lucknow Nda Coaching institute in Lucknow NDA Coaching Near me nda Eligibility 2021 NDA Online Classes NDA Syllabus No-1 NAVY Coaching in India No-1 NDA Coaching in India no-1 NDA Coaching in Lucknow No-1 NDA Coaching in Lucknow | Warriors Defence Academy Top Defence Academy in India Top Defence Coaching in India Top Defence Coaching in Lucknow Top NAVY Coaching in India Top Navy Coaching in Lucknow Top NDA Coaching top nda coaching in india Top NDA Coaching in lucknow Warriors Defence Academy Warriors Defence Academy | Best NDA Coaching in Lucknow | Best Airforce Coaching in Lucknow | Best Defence Coaching in Lucknow India. Address: 545-GA/1-CHHA Warriors NDA Academy