Welcome to warriors Defence Academy Lucknow one of the Best NAVY SSR Coaching in Lucknow. Best Navy coaching in Lucknow. India's top Defence coaching in Lucknow.
Best Navy SSR Coaching in Lucknow
As a Sailor, you will become part of a highly technical Organization. You will be required to serve in powerful, modern ships such as Aircraft Carriers, Guided Missile Destroyers and Frigates, Replenishment Ships and highly technical and fascinating submarines and aircraft .
Warriors Defence Academy
Address: 545-Ga/1 Chha
Near Kapoorthala Chauraha, Beside Raidas Railway Crossing Lucknow
Phone: (+91) 94522 45729 , 070810 11964
TRAINING & ADVANCEMENT
Candidates selected will undergo 22 weeks Basic Training at INS Chilka followed by Professional training in the allotted trade in various Naval Training Establishments. Branch/ Trade will be allocated as per the requirement of Service.
EDUCATION OPPORTUNITIES
You may undergo various professional courses as per service requirement and certificates of equivalent qualifications from various Universities are being awarded on successful completion of courses. You will get "Graduation Equivalent Certificate" on retirement after completion of 15 years of service.
QUALIFICATION & REQUIREMENT
Qualified in 10+2 examination with Maths & Physics and atleast one of these subjects; Chemistry/Biology/Computer science from an educational board recognized by Central/State Government.
The age for SSR candidate should be between 17-20 years on the day of enrolment.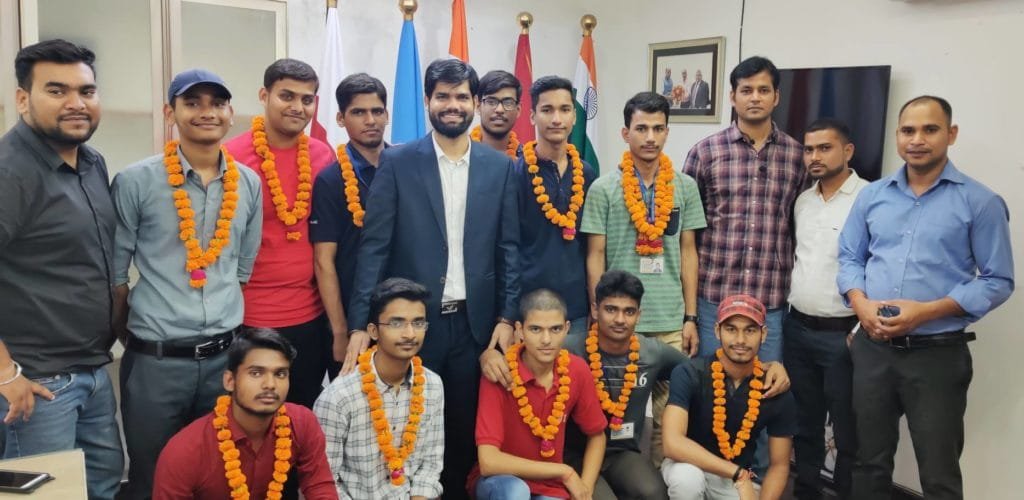 What is Navy SSR Salary ?
Indian Navy Recruitment AA SSR: Pay & AllowancePay & Allowance: Stipend during initial training period: Rs 14,600. After completion of training: Rs 21,700 – Rs 69,100. Military Service Pay (MSP): Rs 5,200 per month + Dearing Allowance (DA) X Group Pay only for Artificer Apprentice (AA): Rs 6,200 per month + DA.
What is the post of SSR in Indian Navy?
Senior Secondary Recruits (SSR) –Selection of the candidates is based on State wise merit of their performance in Computer-based Examination, subject to qualifying Physical Fitness Test (PFT) and fitness in Medical Examinations.