Best NDA Coaching in Lucknow | Top NDA Coaching in Uttar Pradesh
#1 Best NDA Coaching in Lucknow: We offer excellent preparatory training for the entrance examinations to get into the Indian armed forces.
Since our inception 7 years ago, under the captaincy of one of India's leading youngest entrepreneurs – Mr. Gulab Singh. Hundreds of our candidates have been selected and many of whom have attained top ranks in final UPSC merit. "Best NDA Coaching in Lucknow"
The institute has highly qualified and reputed team instructors each fully devoted to providing an unparalleled education for NDA/CDS/SSB/AFCAT/CAPF.
The task of teaching transcends the classrooms so as to guide the students to realize their highest potential, and to encourage them to optimize the results.
Involvement and excellence in extracurricular activities like SSB guidance, personality development, debates, team games, lecture, etc feature in the training.
Our aim at the academy is to make the students imbibe discipline and groom moral and ethical values. Come, be a part of this success story and fulfill your desire for joining the reputed Indian Armed forces and serving the nation. "Best NDA Coaching in Lucknow"
Best NDA Academy in Lucknow | Join WDA Lucknow – Warriors Defence Academy deeply appreciative and offer you our most grateful welcome. We are happy to announce that Ex. GTO Officer Colonel R. K. Tiwari Sir going to Join our Academy to Guide NDA and CDS aspirants For SSB. WDA is the Best NDA and SSB Coaching in Lucknow India. "Best NDA Coaching in Lucknow"
Warriors Defence Academy is the Best NDA Coaching in Lucknow. We are the Leading Coaching Institute for NDA/CDS/AFCAT/Army/Air Force/Navy Located in Lucknow. Warriors Defence Academy has the Largest GTO Ground in India. The Aspirants of Defence Services are guided by Ex. Defence Officers. WDA was also Awarded as Best NDA Academy in Lucknow. "Best NDA Coaching in Lucknow"
Address: 545-GA/1-CHHA, Chandganj Garden Road, beside Madhuwan Guest house, near Railway crossing, Kapoorthla, Bara Chandganj, Chandralok, Lucknow, Uttar Pradesh 226006
Website: https://warriorsdefenceacademy.com/
Website: https://www.warriorsndaacademy.com/
Warriors Defence Academy Lucknow, India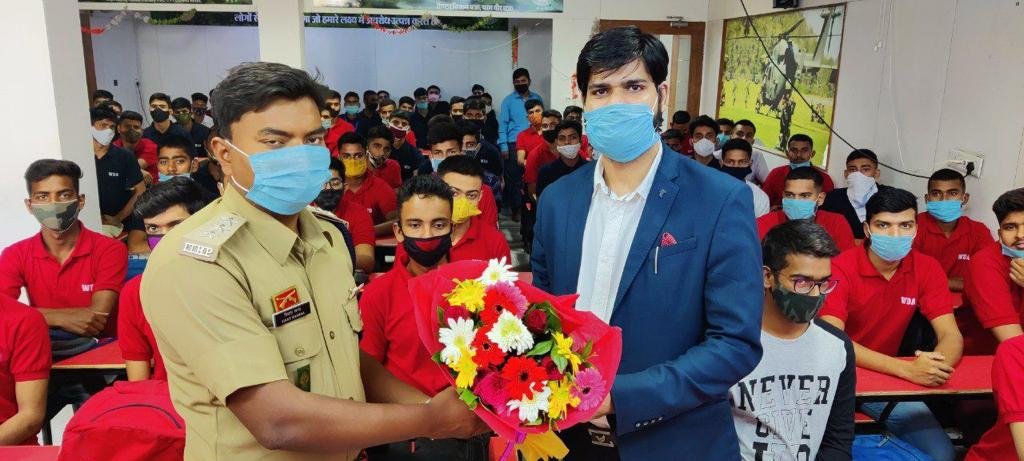 Rajini's Songs Kept Me Motivated – Read Victorious Journey of Vijay, IPS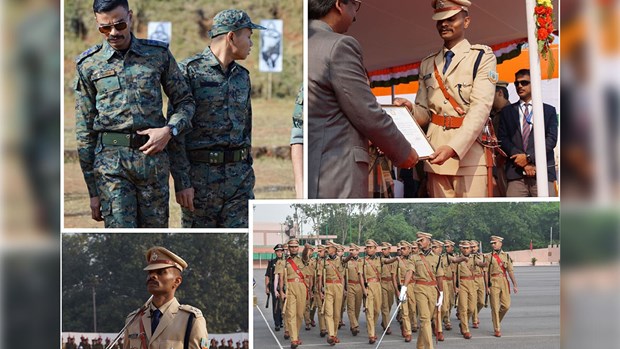 Best NDA Coaching in Lucknow: "Try, try and try till you succeed," is the mantra of K Vijay Shankar, who successfully cracked the civil service examination on the sixth attempt. Vijay, who was Engineer by graduation, served as a former Assistant Commandant in the Border Security Force and is currently working as Assistant Superintendent in Ranchi, Jharkhand.
He resigned from his job at BSF in 2015 and cracked UPSC in 2017. Despite being eligible for IAS, Vijay chose to serve the nation as an IPS. It shows how the dream of becoming an IPS was into his blood and bones.
I had an exclusive interview with him where he shares about his journey and what it takes to become an IPS. He also shares the role of coaching classes in a candidate's exam preparation, what he went through on his day of the examination, and some important preparation tips for the civil service aspirants.

Q: When did you decide to become an IPS?
A: I grew up watching my father, who was an IPS officer of the 1987 batch borne on the Haryana cadre. I wanted to be an IPS officer for as long as I can remember.
Q: Can you elaborate on your journey of cracking the prestigious civil service examination?
A: Yes. I took my first attempt at the civil services exam in 2012 and then every consecutive year after that until 2017. I have faced:
6 preliminary exams
4 mains and
1 interview
During the process, I switched 4 optional subjects.
For me, there was no plan B. It is the major reason for resigning from the BSF. I didn't want to get myself into a comfort zone. Despite failing to make it in 5 years in a row, I never doubted my abilities.
Q: How do coaching classes act as a catalyst in a candidate's preparation?
A: Though I did not opt for coaching classes for full time, I took the test series from several academies. They help us with presenting what we already know in a way that'll make us score better and, most importantly, gauge where we stand in the competition.
Q: What was your daily routine during your UPSC preparation days?
A: Back then, I was not a morning person. So, I preferred studying at night and sleeping late. I used to start studying at around 4 pm and go on until 2 am with needed breaks in-between.
Q: The civil service exam syllabus is vast and considered the toughest in India. How did you handle it?
A: The key to success is consistency and revision. Those are the only two things that will take you heights. You are your only competition. No matter how small it is, but even a small development is progress. I'm not the kind of person that can stick to a clockwork schedule. I just set myself loose targets and liked to keep things flexible. Generally, I overshot my goals by a couple of days. Hence, I always completed the syllabus a month before the exam.
Besides, I took countless mock tests to build on my strengths rather than worrying about my weaknesses.
Q: Can you share the experience of your "day of the exam"?
A: Contrary to popular belief, exam day is when you're at complete peace with yourself. Everything was blank. I didn't have any pre-exam ritual as such. I remember listening to Rajinikanth's "Podhuvaaga En Manasu Thangam" from Murattu Kaalai a couple of times just before the exam during my mains.Q: Some preparation tips for the current aspirants and how effectively they can usethis quarantine period?
A: There are three things:
Revise, revise, and revise. I can't stress that enough. It is the only thing that separates the people who are recommended from the people who aren't.
Take as many tests as possible.
Always find time to unwind, sleep as much as you need to. A tired mind will never be half as productive as one that's all well-rested.
On the whole, compete with yourself, never let your peers set your pace. Be in your zone. You don't need to know the right answer all the time; the aim is to know enough to eliminate unrelated options.
How nice it is to achieve your longtime dreams and goals? Like Vijay, are you also passionate about cracking the UPSC? Then, you have landed in the right place. Scroll through the Sulekha page and get connected to the professional UPSC Coaching Centers near you.