Best NDA Academy in Lucknow Uttar Pradesh
Best NDA Academy in Lucknow Uttar Pradesh: We offer excellent preparatory training for the entrance examinations to get into the Indian armed forces.
Since our inception 7 years ago, under the captaincy of one of India's leading youngest entrepreneurs – Mr. Gulab Singh. Hundreds of our candidates have been selected and many of whom have attained top ranks in final UPSC merit. #Best NDA Academy in Lucknow Uttar Pradesh
The institute has highly qualified and reputed team instructors each fully devoted to providing an unparalleled education for NDA/CDS/SSB/AFCAT/CAPF.
The task of teaching transcends the classrooms so as to guide the students to realize their highest potential, and to encourage them to optimize the results.
Involvement and excellence in extracurricular activities like SSB guidance, personality development, debates, team games, lecture, etc feature in the training.
Our aim at the academy is to make the students imbibe discipline and groom moral and ethical values. Come, be a part of this success story and fulfill your desire for joining the reputed Indian Armed forces and serving the nation. #Best NDA Academy in Lucknow Uttar Pradesh
Best NDA Academy in Lucknow | Join WDA Lucknow – Warriors Defence Academy deeply appreciative and offer you our most grateful welcome. We are happy to announce that Ex. GTO Officer Colonel R. K. Tiwari Sir going to Join our Academy to Guide NDA and CDS aspirants For SSB. WDA is the Best NDA and SSB Coaching in Lucknow India. #Best NDA Academy in Lucknow Uttar Pradesh
Warriors Defence Academy is the Best NDA Coaching in Lucknow. We are the Leading Coaching Institute for NDA/CDS/AFCAT/Army/Air Force/Navy Located in Lucknow. Warriors Defence Academy has the Largest GTO Ground in India. The Aspirants of Defence Services are guided by Ex. Defence Officers. WDA was also Awarded as Best NDA Academy in Lucknow.
Address: 545-GA/1-CHHA, Chandganj Garden Road, beside Madhuwan Guest house, near Railway crossing, Kapoorthla, Bara Chandganj, Chandralok, Lucknow, Uttar Pradesh 226006
Website: https://warriorsdefenceacademy.com/
Website: https://www.warriorsndaacademy.com/
Call Now: 07081011964
Best NDA Academy in Lucknow Uttar Pradesh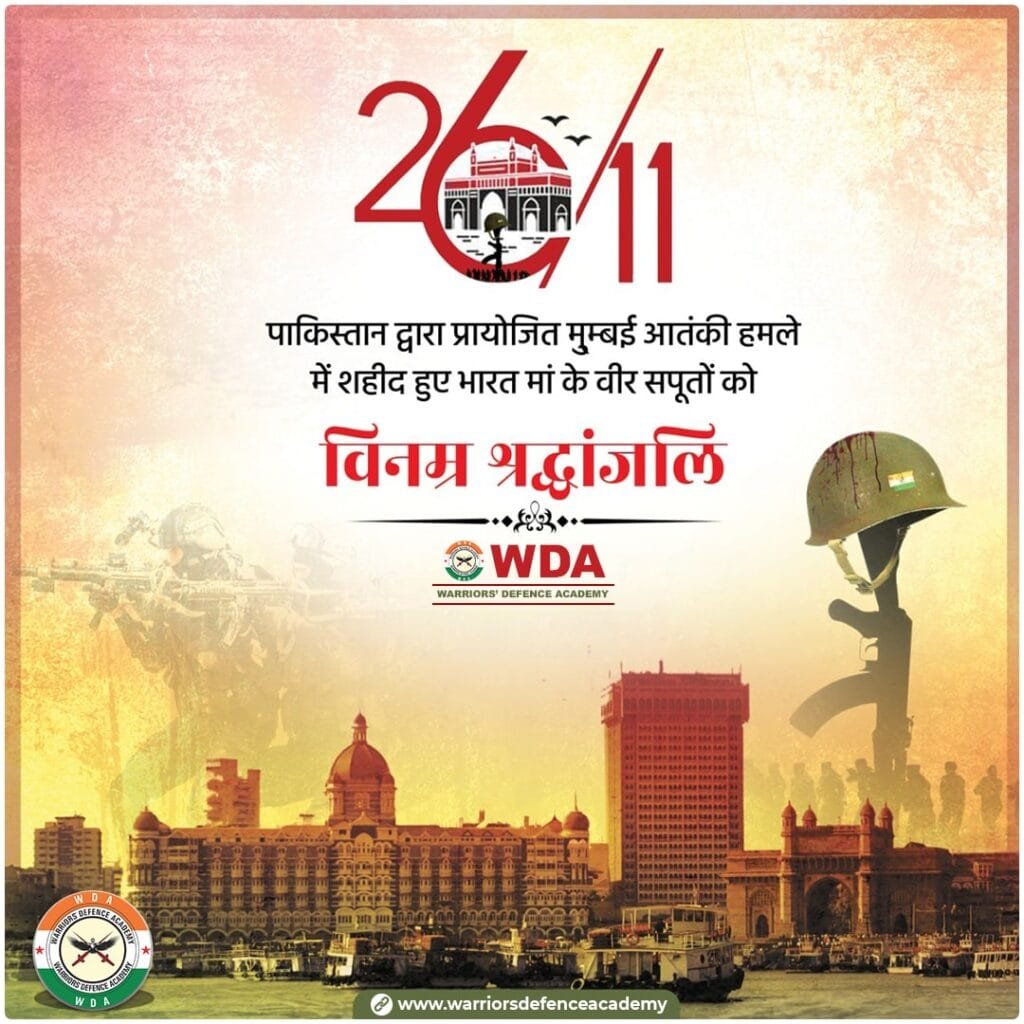 NDA Exam Centres have been provided below. The list of exam centres for NDA 2023 has been disclosed by the exam conducting authority, UPSC. Candidates will select 3 preferred examination centres while applying for NDA 1 examination. It's suggested to fill the application form early so as to urge the proffered exam centre. The allotment of centres is done on a first-apply-first-allot basis and once the capacity of a particular Centre is attained, the same is frozen. Applicants, who cannot get a centre of their selection due to ceiling, are required to choose a centre from the remaining ones. #Best NDA Academy in Lucknow Uttar Pradesh
Previously, the NDA written exam was held at forty-one examination cities across the country. As per the prescribed timings and venue within the admit card of NDA 2023, candidates need to report 30 minutes before the reporting time on the day of the examination. Candidates should carry the admit card together with the photo identity proof to the examination centre. Read below for more on NDA exam centres 2023. #Best NDA Academy in Lucknow Uttar Pradesh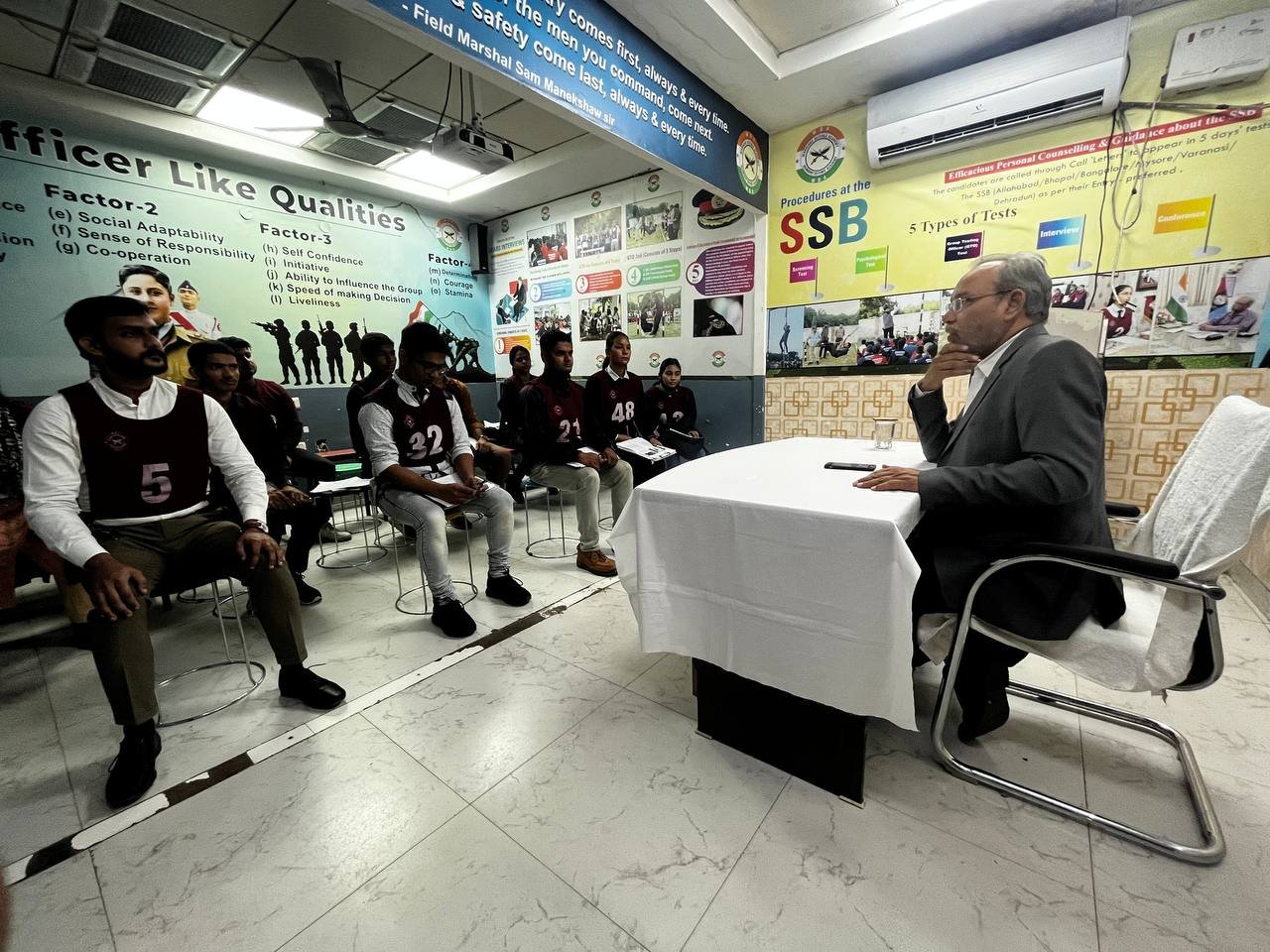 NDA 2023 Exam Centres:
The seats within the UPSC NDA exam centres are limited and get filled in no time, thus the candidates are suggested to apply for the examination as soon as application forms are out. The centre allotment has no reservations. All seats are allotted on the initial first come first serve basis.
NDA Exam Centres:
| | | |
| --- | --- | --- |
| S.No | State/Union Territory | City |
| 1. | Tripura | Agartala |
| 2. | Gujarat | Ahmedabad |
| 3. | Mizoram | Aizawl |
| 4. | Uttar Pradesh | Allahabad |
| 5. | Karnataka | Bangalore |
| 6. | Uttar Pradesh | Bareilly |
| 7. | Madhya Pradesh | Bhopal |
| 8. | Chandigarh | Chandigarh |
| 9. | Tamil Nadu | Chennai |
| 10. | Odisha | Cuttack |
| 11. | Uttarakhand | Dehradun |
| 12. | National Capital Territory of Delhi | Delhi |
| 13. | Karnataka | Dharwad |
| 14. | Assam | Dispur |
| 15. | Sikkim | Gangtok |
| 16. | Telangana | Hyderabad |
| 17. | Manipur | Imphal |
| 18. | Arunachal Pradesh | Itanagar |
| 19. | Rajasthan | Jaipur |
| 20. | Jammu and Kashmir | Jammu |
| 21. | Assam | Jorhat |
| 22. | Kerala | Kochi |
| 23. | Nagaland | Kohima |
| 24. | West Bengal | Kolkata |
| 25. | Uttar Pradesh | Lucknow |
| 26. | Tamil Nadu | Madurai |
| 27. | Maharashtra | Mumbai |
| 28. | Maharashtra | Nagpur |
| 29. | Goa | Panaji |
| 30. | Bihar | Patna |
| 31. | Andaman and Nicobar Islands | Port Blair |
| 32. | Chhattisgarh | Raipur |
| 33. | Jharkhand | Ranchi |
| 34. | Odisha | Sambalpur |
| 35. | Meghalaya | Shillong |
| 36. | Himachal Pradesh | Shimla |
| 37. | Jammu and Kashmir | Srinagar |
| 38. | Kerala | Thiruvananthapuram |
| 39. | Andhra Pradesh | Tirupati |
| 40. | Rajasthan | Udaipur |
| 41. | Andhra Pradesh | Vishakhapatnam |
Best NDA Academy in Lucknow Uttar Pradesh
NDA Exam Centres 2023 Important Points:
The list of examination centres is prescribed by the Union Public Service Commission
Candidates are able to select up to 3 exam centres as per their convenience whereas filling out the application form #Best NDA Academy in Lucknow Uttar Pradesh
The number of candidates that may select a selected examination centre is proscribed
NDA examination centres are assigned to candidates on the rush basis
Once a centre has reached its capacity, candidates won't be able to choose that particular centre and may select other centres nearby. #Best NDA Academy in Lucknow Uttar Pradesh