Best Institute for NDA Classes in Lucknow
Warriors Defence Academy is the Best Institute for NDA Classes in Lucknow, India. We offer excellent preparatory training for the entrance examinations to get into the Indian armed forces.
Since our inception 7 years ago, under the captaincy of one of India's leading youngest entrepreneurs – Mr. Gulab Singh. Hundreds of our candidates have been selected and many of whom have attained top ranks in final UPSC merit.
The institute has highly qualified and reputed team instructors each fully devoted to providing an unparalleled education for NDA/CDS/SSB/AFCAT/CAPF.
The task of teaching transcends the classrooms so as to guide the students to realize their highest potential, and to encourage them to optimize the results.
Involvement and excellence in extracurricular activities like SSB guidance, personality development, debates, team games, lecture, etc feature in the training.
Our aim at the academy is to make the students imbibe discipline and groom moral and ethical values. Come, be a part of this success story, and fulfil your desire for joining the reputed Indian Armed forces and serving the nation.
Best NDA Coaching in Lucknow | Join NDA Coaching WDA Lucknow – Warriors Defence Academy deeply appreciative and offer you our most grateful welcome. We are happy to announce that Ex. GTO Officer Colonel R. K. Tiwari Sir going to Join our Academy to Guide NDA and CDS aspirants For SSB. WDA is the Best NDA and SSB Coaching in Lucknow India.
Warriors Defence Academy is the Best NDA Coaching in Lucknow. We are the Leading Coaching Institute for NDA/CDS/AFCAT/Army/Air Force/Navy Located in Lucknow. Warriors Defence Academy has the Largest GTO Ground in India. The Aspirants of Defence Services are guided by Ex. Defence Officers. WDA was also Awarded Best NDA Coaching in Lucknow.
Address: 545-GA/1-CHHA, Chandganj Garden Road, beside Madhuwan Guest house, near Railway crossing, Kapoorthla, Bara Chandganj, Chandralok, Lucknow, Uttar Pradesh 226006
Website: https://warriorsdefenceacademy.com/
Website: https://www.warriorsndaacademy.com/
Call Now: 07081011964
Best Institute for AFCAT Classes in Lucknow | Best NDA Coaching in Lucknow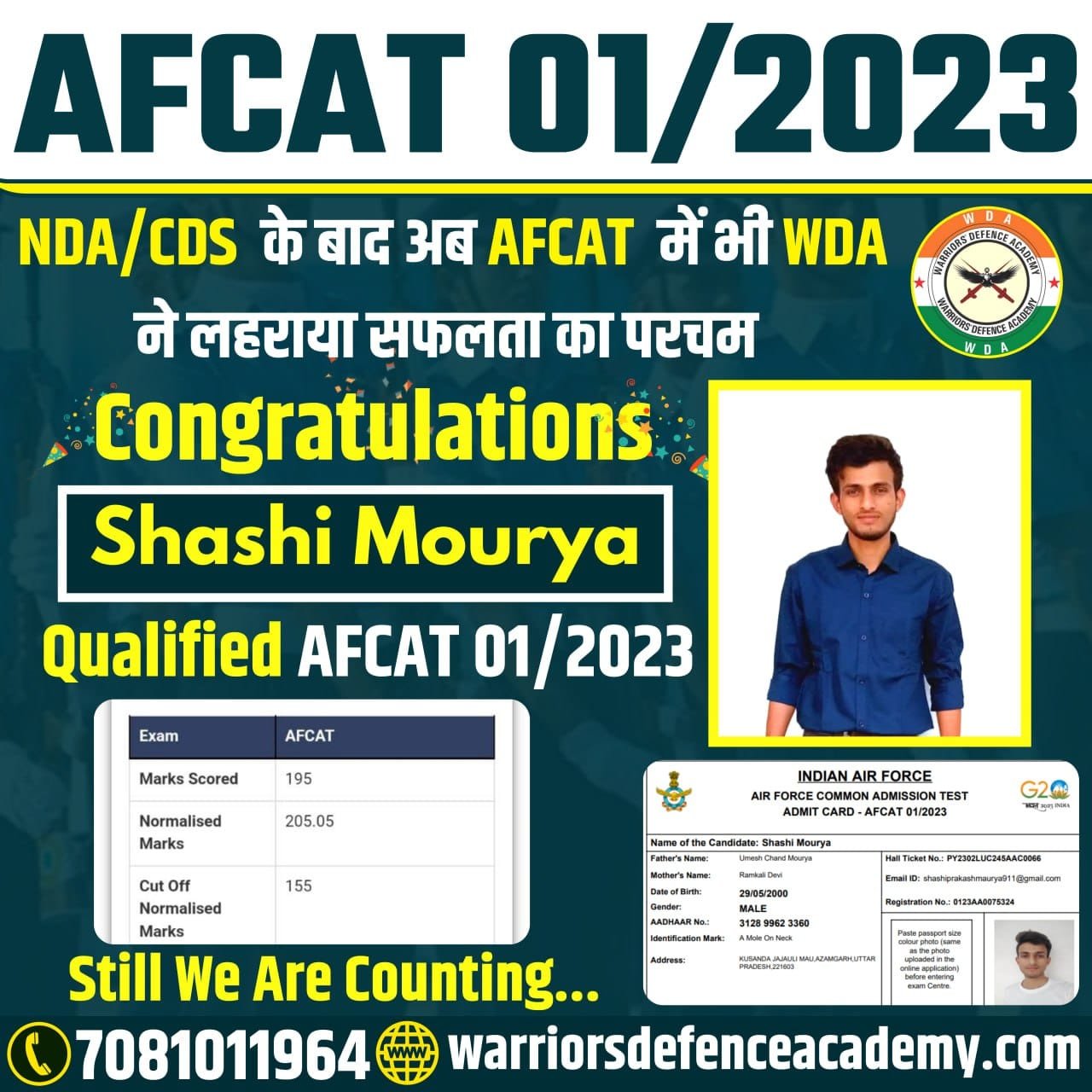 Best Institute for NDA Classes in Lucknow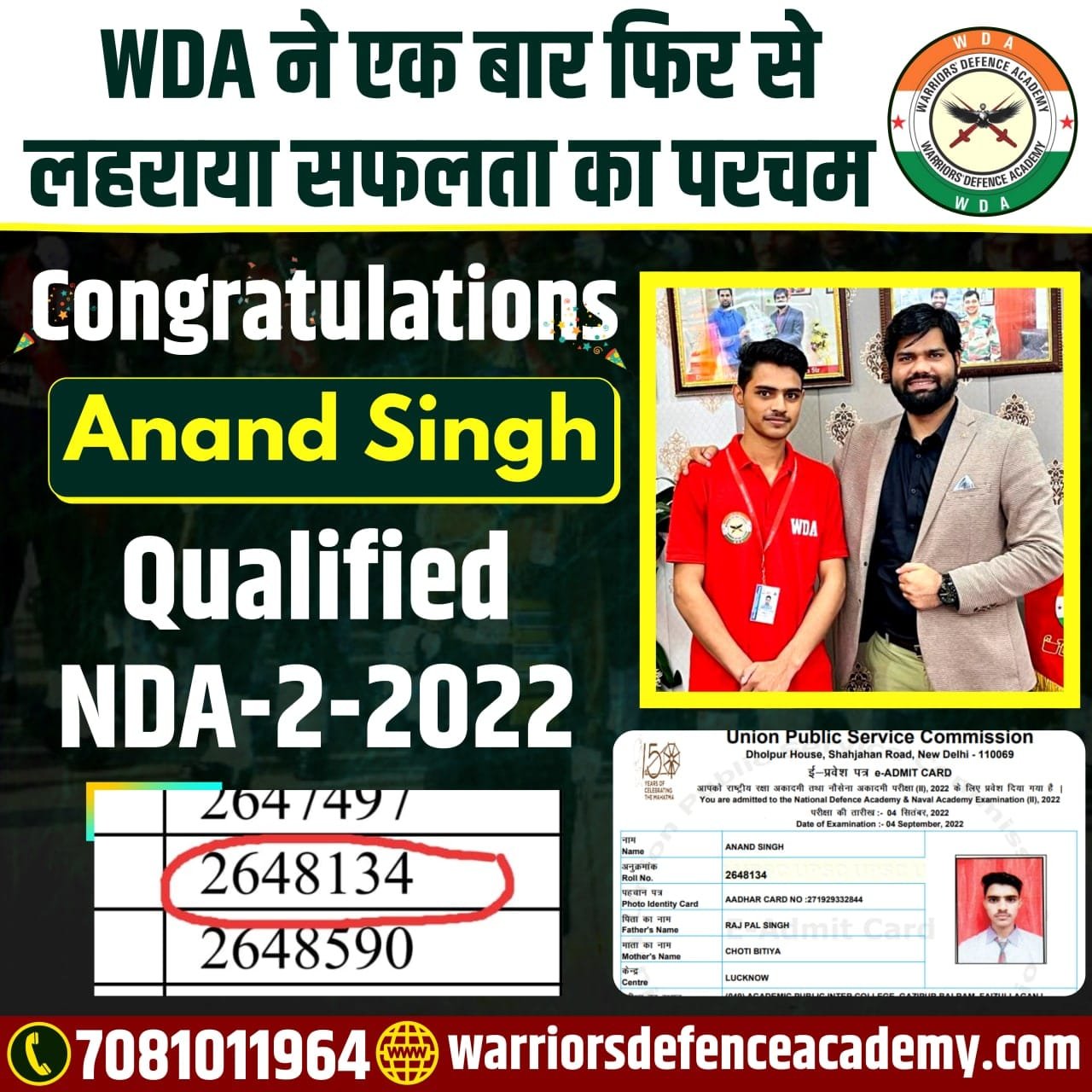 3 MISSILES MISFIRED DURING ARMY EXERCISE IN RAJASTHAN'S JAISALMER, PROBE ON

Three surface-to-air missiles had been misfired with the aid of the Army from the Pokhran area firing vary in Rajasthan's Jaisalmer
Three missiles have been misfired in the course of a firing workout via the Indian Army in Rajasthan's Jaisalmer. The firing exercise was once being held at the Pokhran subject firing vary when the three surface-to-air missiles had been misfired due to a technical glitch.
The three missiles went out of vary and hit the fields in distinct villages, inflicting loud explosions. However, no loss of lifestyle or property used is reported.
Defence spokesperson Lt Col Amitabh Sharma stated the missiles have been misfired all through a navy exercise. An investigation has been initiated and in addition motion will be taken accordingly.
The particles of two of the misfired missiles have been recovered however authorities are but to discover the 1/3 one. Police and Army groups are presently looking for the 1/3 missile.
The missiles vary between 10 to 25 kilometres and have been taken a look at and fired by professionals in the Army however deviated from their direction due to a technical fault.
Nachana Deputy Superintendent of Police (DSP) Kailash Vishnoi established the incident and stated a missile was once located in a discipline at Ajasar village. The 2d missile was once determined in any other field. The missile created large craters in the field.