ATT – ARMY TRAINING TEAM | WARRIORS DEFENCE ACADEMY
AIM
ARMY TRAINING TEAM: To enable Army cadets to understand and imbibe the mechanics of leading an infantry section into battle as part of a platoon.
MISSION
Provide the highest standards of Army training keeping in view the requirements of modern-day warfare. Develop and hone leadership qualities through a well-planned and structured army training curriculum.
VISION
To impart quality Army training to junior leaders and make them proficient in in-service training which complements and ensures seamless integration with advanced training at Indian Military Academy and sculpts them to face the challenges of the future battlefield.
OBJECTIVES
Achieve proficiency in leading a section as part of a platoon in combat operations.
Ensure high standard of firing.
Proficiency in indication of landmarks and verbal orders.
Proficiency in field craft and battle craft.
Proficiency in day and night navigation.
Selection and training of NDA SHOOTING TEAM.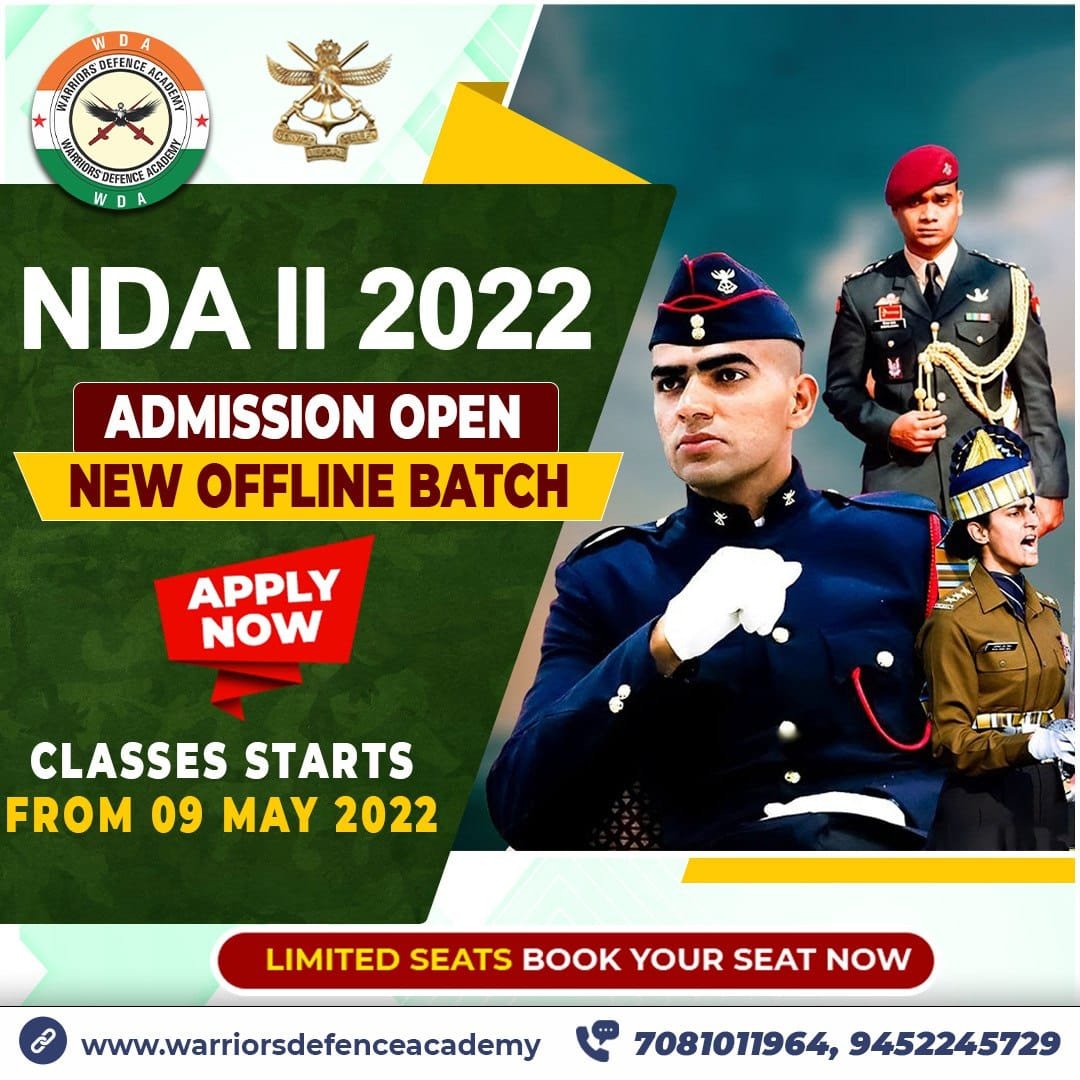 Lecture Cum Demonstration
Endurance Training
Navigation Training
Display of Various Weapons and Equipment
Visits to Army Institutes/ Training Establishments
Firing of Cadets
Camp Torna
Radio Telephony
Survival Training
Field Craft Training
Combat Training
Camouflage & Concealment
Achievements In Shooting | ARMY TRAINING TEAM
| Award | National and Equivalent Championship | State and Equivalent Championship | District and Equivalent Championship | Gen JJ Singh Shooting Championship |
| --- | --- | --- | --- | --- |
| Gold | 04 | 20 | 05 | 06 |
| Silver | 11 | 24 | 03 | 01 |
| Bronze | 09 | 24 | 02 | 04 |
| Total | 24 | 68 | 10 | 11 |
KNOW MORE
PRACTICE IS THE HARDEST PART OF LEARNING AND TRAINING IS THE ESSENCE OF TRANSFORMATION
There is no denying the fact that soldiering is the oldest and most respected profession of mankind where the victor re-writes history and joins the lanes of Gods. Whether it has been Lord Rama's army crossing the unfathomable and gargantuan sea during ancient times or Abhimanyu breaking the Chakravyuh in the Mahabharata or a blitzkrieg through Ardennes 70 years ago or the shock and awe of recent wars, the importance of occupation of land by ground forces has not lost its essence. Even on the present-day modernized battlefield, it is only the basic military skills that become the deciding factor in the outcome of a battle.
Demonstration of Assault on Enemy Bunker | ARMY TRAINING TEAM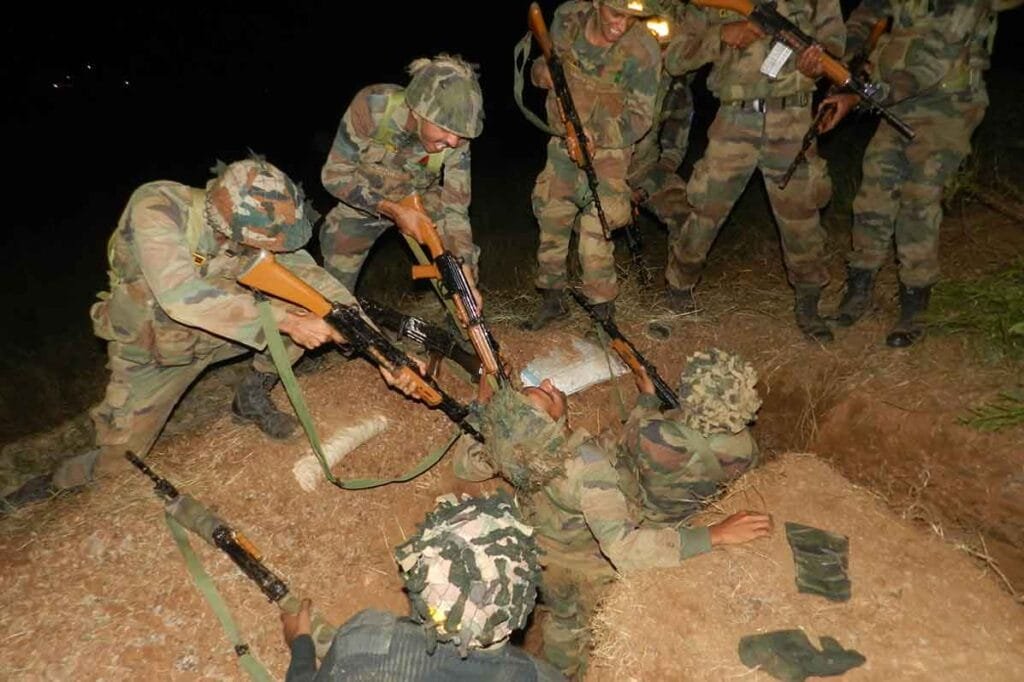 The Army Training Team at NDA trains the cadets to be proficient in basic soldiering skills to understand and imbibe the mechanics of leading a section as part of a platoon in combat. Herein, the endeavor is made to imbibe into a cadet a plethora of qualities that make the bedrock for transformation into an ideal leader and gallant soldier. We follow the battle craft of the past whilst using modern-age technical gadgets like GPS, IWESS, and Simulators to give a glimpse of futuristic combat to a cadet and hone his basic skills today which will make him a Scholar Warrior capable of understanding modern warfare in future.
Patrolling in Progress | ARMY TRAINING TEAM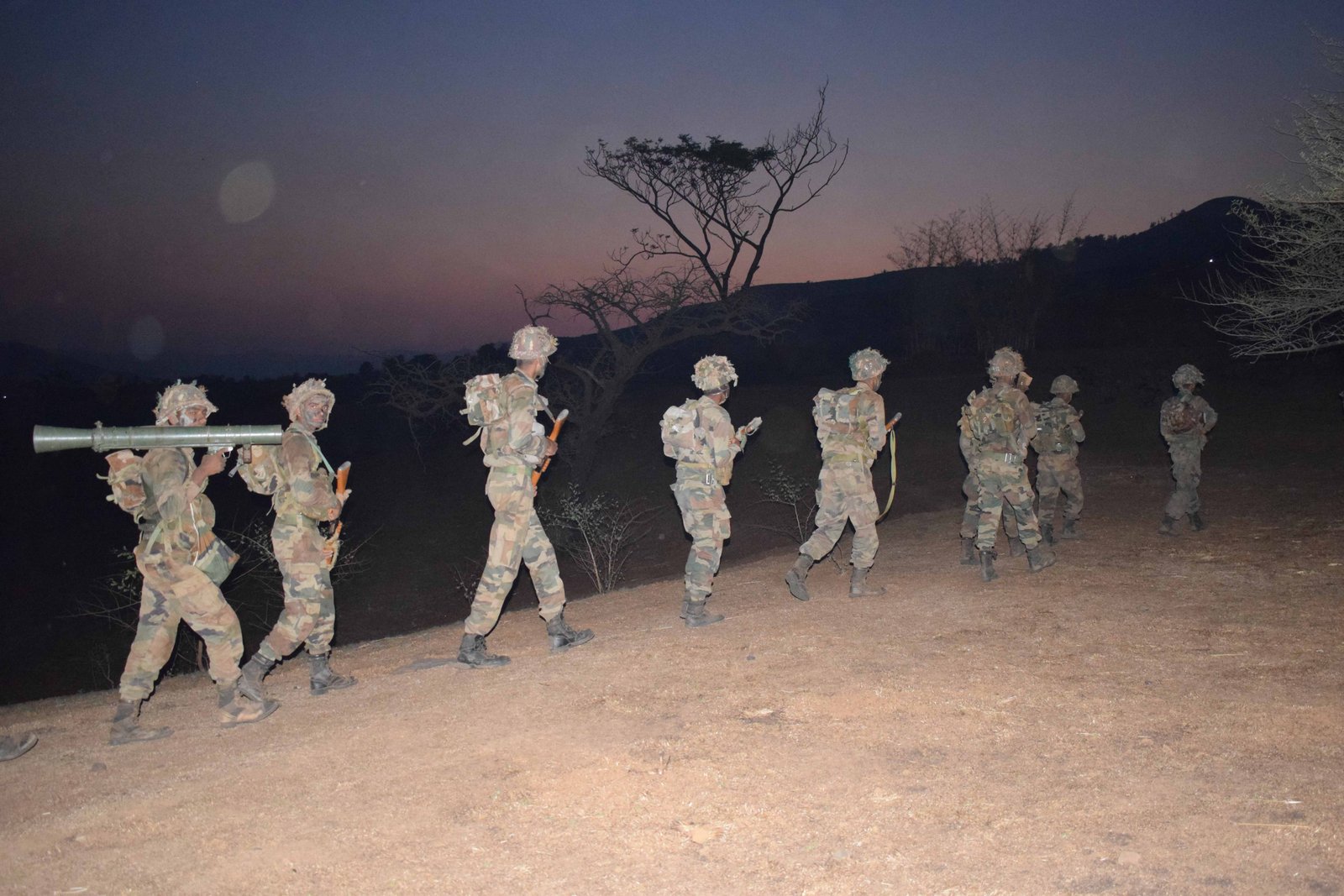 As part of the training syllabus, cadets are exposed to meticulously planned and carefully executed service training curricular. Initially, a cadet is taught basic nuances of weapon training and map reading to include exposure to army life by o various gallant Paltans and army establishments.
Radio Telephony and Navigation Training | ARMY TRAINING TEAM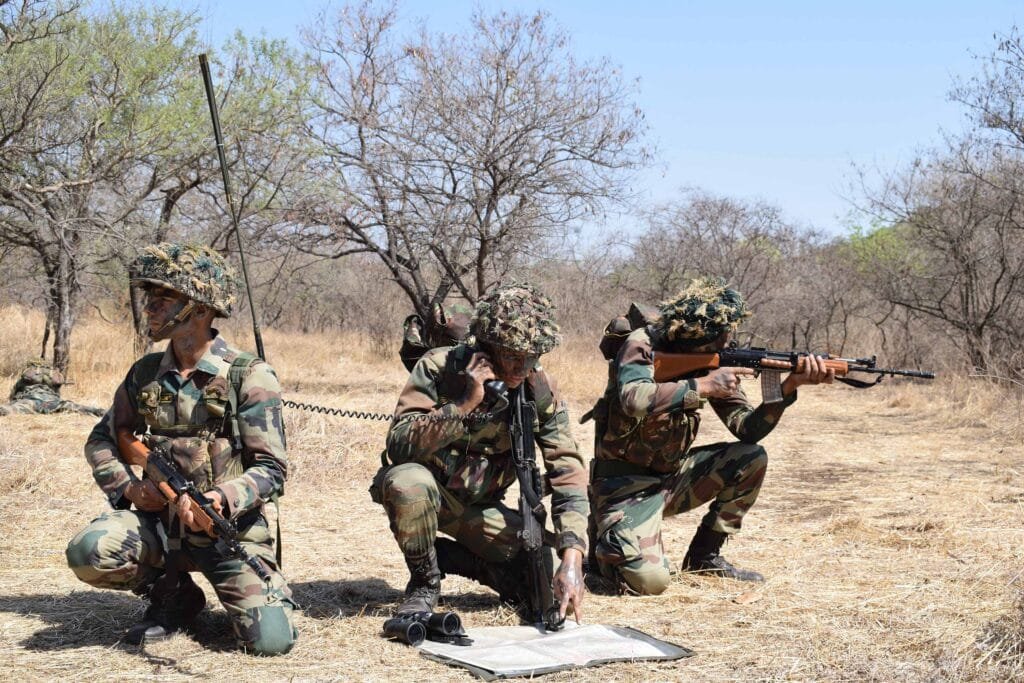 Further, he masters his soldierly skills to include Tactics, Weapon Training, Map Reading, Radio Telephony, Field Engineering, Survival, mental robustness, and section level tactics in his final term. As part of sec level tactics, the cadet is trained in operations like an ambush, patrolling, attack, defence, and casualty evacuation by various realistically simulated exercises in the jungles and hills in and around Khadakwasla which culminates with validating of all sec level tactics in Camp Torna.
Cadets in Stand to During Camp Torna | ARMY TRAINING TEAM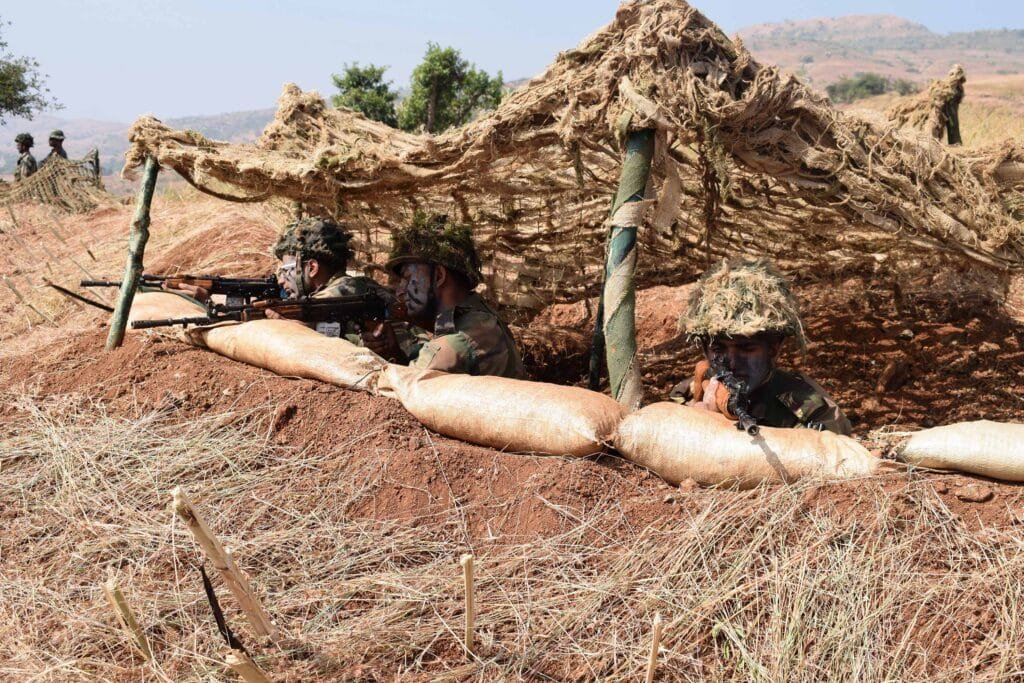 To meet the desired training standards several new infrastructures have been added to the existing facilities these include the construction of a new small arms range, four-lane obstacle course, construction of tactical training sheds for outdoor training and establishment of Tactical Training Model room at the Army Training Team building complex.
NDA Shooting Team in Making | ARMY TRAINING TEAM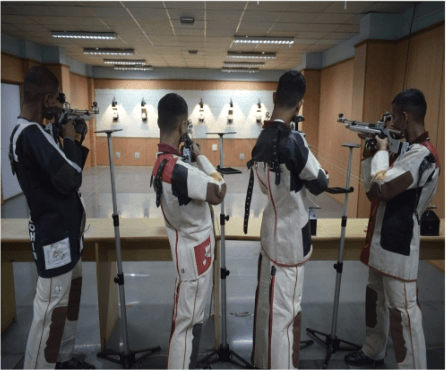 Weapon training and Sports shooting has achieved new zeniths at NDA. The remarkable performance of the Academy shooting team was seen in the coveted 9th & 10th Gen JJ Singh Shooting Competitions as NDA Cadets outperformed the professionals of operational commands of the Indian Army by sweeping the trophy in consecutive training years 2011-12 and 2012-13.
The cadets also study military campaigns and leadership profiles which facilitate them in acquiring the essence of war from operations in past and further they write book reviews and give an innovative presentation that enhances learning lessons for future combats keeping in view the instances of the past. Cadets are also exposed to different arms of the army through training visits which enhances the concept of REGIMENTATION by seeing the actual functioning of Paltan, the glimpse of which is given by the motivation hall of the Army Training Team.
Shoot to Kill: Cadets Mastering Firing Skills at Long Range | ARMY TRAINING TEAM