Top NDA Coaching in India | Best NDA Coaching in Lucknow | Warriors Defence Academy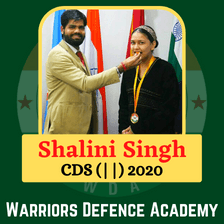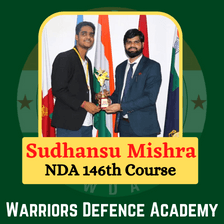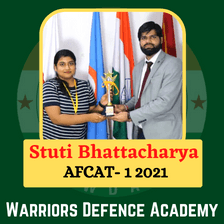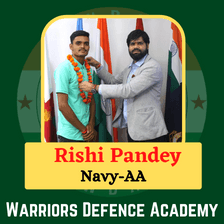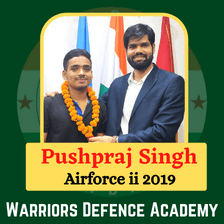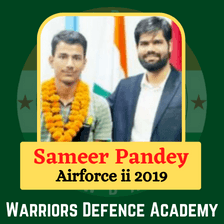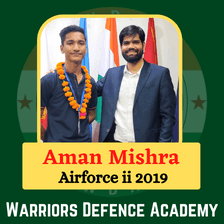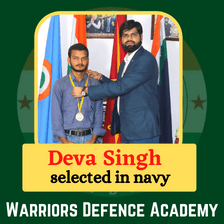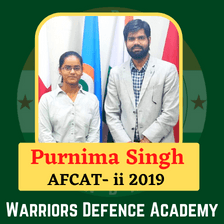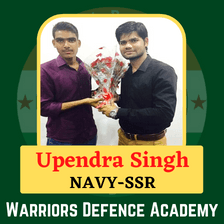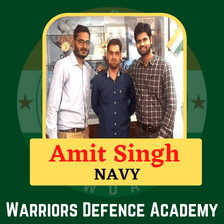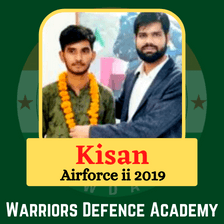 Best NDA Coaching in Lucknow, India | Warriors NDA Academy Best NDA Coaching in Lucknow, India @20% Discount for Defence Coaching in Lucknow Join to Call Now 07081011964
Warriors Defence Academy | Best NDA Coaching in Lucknow | Best Airforce Coaching in Lucknow | Best Defence Coaching in Lucknow India.
Address: 545-GA/1-CHHA, beside Madhuwan Guest house Chandganj Near Railway crossing, Kapoorthla, Lucknow, Uttar Pradesh 226006
Phone: 07081011964
https://warriorsdefenceacademy.com/
https://www.warriorsndaacademy.com/
Eligibility Criteria
Nationality
Applicant should be Indian national / a subject of Nepal/a subject of Bhutan or a Tibetan refugee who came to India before January 1, 1962, to permanently settle here.
Age and Marital Status
Marital Status: male candidates who are not married are only eligible to apply.
The candidate's age must be between 16.5 – 19.5 years.
| | |
| --- | --- |
| NDA I Exam | born between 2nd July 2003 to 1st July 2006 |
| NDA II Exam | born between 2nd January 2004 to 1st January 2007 |
Educational Qualification
For Air Force and Naval Wings of NDA and for the 10+2 Cadet Entry Scheme at the Indian Naval Academy:
Aspirants must have cleared the 12th examination or equivalent examination with Mathematics and Physics subjects from a recognized State Education Board/ University.
For Army Wing of NDA:
The aspirant should have cleared the 12th examination or equivalent qualification organized by a recognized State Education Board / University.
Candidates who are appearing in the 12th or equivalent qualifying examination may also apply.
Physical standards:
The applicant must be physically fit as per the prescribed physical criteria of the respective authority.
Application Fee
The application fee can be paid through cash in any branch of SBI Bank or through net banking, master card/ visa card/debit card.
Candidates from the General and open categories have to pay Rs 100/
No application fee for SC/ST candidates and wards of NCOs/ JCOs/Ors
Steps to Fill the NDA 2020 Application Form
Documents/Details Required:
Payment details.
Valid Email ID and Mobile Number.
Personal, qualification, guardian, and communication details.
Scanned signature. The signature should be made with the black ink pen on white paper in jpg format and meet the 110 pixels height x 140 pixels width dimensions with size should be between 1KB to 40kb.
Scanned photograph with 140 pixels height x 110 pixels width. The image should be in jpg format and the image size should be between 3kb to 40kb.
Candidates can follow these simple steps to fill out the NDA 2020 application form:
Step-1: Registration Part-I & Fill Application Form:
Visit the official website of UPSC.
Click on the link "Online application for various examinations of UPSC".
Click on the link "Part-I registration.
Read the instruction carefully and click on the "Yes" button.
The application form will appear on the screen.
Fill in the personal details, qualifications, and address details.
Click on the "Continue" button after filling in all the details.
Choose the branch preference and click on the "Continue" button.
The filled application form will appear on the screen.
Check all the entries and click on the "I Agree" button.
The registration number will be generated.
Note down the registration number for future use.
Step-2: Registration Part-II & Fee Payment
Click on the link "Part-II Registration".
Enter your registration ID and DOB and click on the "Submit" button.
Click on the "Payment" option.
Make the fee payment through debit card, master, visa, or net banking or through the cash payment in the SBI branch.
Go through the "Center Selection" link.
Choose the exam center and click on the "Submit" button.
Step-3: Upload Scanned Images
Click on the "Photo & Signature Upload" section.
Choose and upload the scanned images of the photograph & signature in the prescribed format.
Click on the "Continue" button.
Step-4: Accept Declaration & Print Application Form
Click on the "Agreeing to Declaration" option.
Read the declaration carefully and click on "I have read declaration & agree".
Now candidates will be able to take the printout of the application form.
Exam Pattern
The NDA Entrance exam will consist of two papers i.e. paper A and paper B.
The entrance exam will be held in both English as well as Hindi Language.
The test will be conducted offline mode.
Each question will contain four alternative answers out of which candidates have to choose the correct one only.
There will be negative marking for incorrect answers given by candidates.
Subjects
Code
Duration
Maximum marks
Mathematics
01
2 hours & 30 minutes
300
General Ability Test
02
2 hours & 30 minutes
600
SSB Test/Interview
900
Total
1800
Physical Standards
The candidate must be physically fit. The candidate must fulfill all the physical standards norms such as height weight and eyesight.
Height/weight standard for Army/Air Force
Height (cms)
Weight (kgs)
Without shoe
16-17 years
17-18 years
18-19 years
152
42.5
44.0
45.0
155
43.0
45.3
47.0
157
45.0
47.0
48.0
160
46.0
48.0
49.0
162
48.0
50.0
51.0
165
50.0
52.0
53.0
167
51.0
53.0
54.0
170
52.0
55.0
56.0
173
54.0
57.0
58.0
175
56.0
59.0
60.0
178
58.0
61.0
62.0
180
60.0
63.0
64.5
183
62.5
65.0
66.5
Height/Weight for Navy
Height (cms)
Weight (kgs)
Without shoe
16 years
18 years
20 years
152
44
45
46
155
45
46
47
157
46
47
49
160
47
48
50
162
48
50
52
165
50
52
53
167
52
53
55
170
53
55
57
173
55
57
59
175
57
59
61
178
59
61
62
180
61
63
64
183
63
65
67
Eyesight Criteria for Navy
| | |
| --- | --- |
| Uncorrected without glass | 6/6 |
| Corrected with glass | 6/6/ |
| Limits of Myopia | -0.75 |
| Limits of Hypermetropia | +1.5 |
| Limits of color perception | I |
| Binocular vision | III |
NDA 2022 Selection Process
Candidates shortlisted on the basis of the written exam will be invited for the SSB interview.
SSB will be conducted for four to five days.
Candidates who successfully qualified SSB round will further be called for a medical test and document verification process.
NDA 2022 Syllabus
The syllabus is divided into two parts namely Mathematics and General Ability Test.
The General Ability Test part will comprise questions from various topics such as General Knowledge (GK), English, Chemistry, Physics, Geography, General Science, and Current Events.