NDA Eligibility 2022: Best NDA Coaching in Lucknow
NDA Eligibility 2022: Best NDA Coaching in Lucknow: Warriors Defence Academy is the Best NDA Coaching in Lucknow. We are the Leading Coaching Institute for NDA/CDS/AFCAT/Army/Air Force/Navy Located in Lucknow. Warriors Defence Academy has the Largest GTO Ground in India. The Aspirants of Defence Services are guided by Ex. Defence Officers. WDA was also Awarded as Best NDA Academy in Lucknow.
Address: 545-GA/1-CHHA, beside Madhuwan Guest house Chandganj Near Railway Crossing, Kapoorthla, Lucknow, Uttar Pradesh 226006
Phone: +91-7081011964
Website: https://warriorsdefenceacademy.com/
Website: https://warriorsndaacademy.com/
Website: https://warriorsndaacademy.com/blog/
NDA Eligibility 2022 (1) application form is all set to release on 22nd December 2021. NDA Exam is conducted in two phases viz., NDA (I) and NDA (II). The Union Public Service Commission (UPSC) conducts the NDA exam for admission of the candidates into the National Defence Academy (NDA). Candidates after completing higher secondary education can apply for the examination. 
Candidates who wish to join India's Defence Forces viz., Army, Navy, and Air Force as an officer; can apply for the NDA exam. The confirmed date for the availability of the application form is 22nd December 2021.
The post has been updated with all the essential details about the NDA 2022 including the information of Application Form, Eligibility Criteria, Exam Pattern, and Important Dates as well.
NDA 2022 application form will release on 22nd December 2021.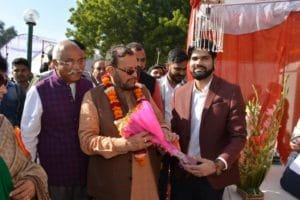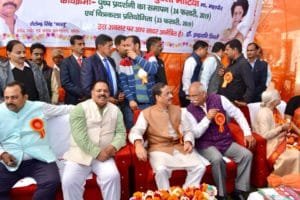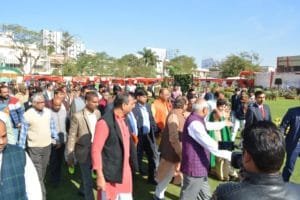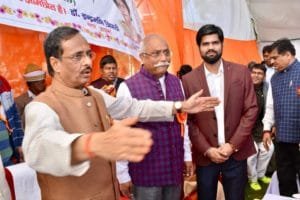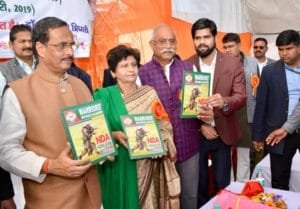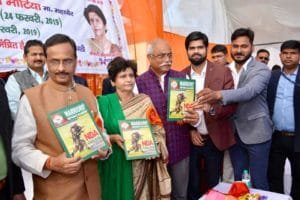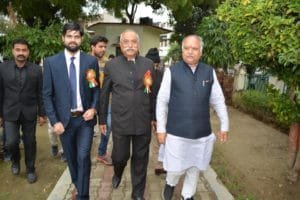 NDA 2022 Important Dates
The exam dates for NDA 1 & 2 have been given in the following table:
Events
Notified Dates
NDA 1
NDA 2
Online application form to be available from
22nd December 2021
18th May 2022
Deadline for the application submission
11th January 2022
14th June 2022
Admit card to be accessible from
April 2022
August 2022
Date of examination
10th April 2022
4th September 2022
Result to be announced
July 2022
December 2022
Date of interview
August 2022 to September 2022
January 2023 to April 2023
Courses would commence from
January 2023
July 2023
Eligibility Criteria for NDA 2022
Candidates must fulfill the eligibility criteria as set by UPSC to be eligible to apply for NDA 2022. The details about NDA 2022 Eligibility criteria are given below:
Nationality:
The candidate should be an Indian national.
A subject of Bhutan or Nepal or Tibetan refugee who came to India before 1st January 1962 with the intention to settle here permanently is eligible for NDA 2022 exam.
A person of Indian origin who has migrated from Pakistan, Burma, Sri Lanka, and East African Countries of Kenya, Uganda, the United Republic of Tanzania, Zambia, Malawi, Zaire, and Ethiopia or Vietnam with the intention of permanently settling in India can apply too.
Other than the Indian Nationals, the candidates must hold a certificate of eligibility issued by the Government of India. For Gorkha subjects of Nepal, the certificate of eligibility is not mandatory.
Age Limit and Marital Status:
For NDA-I, the candidate's date of birth should fall between 2nd July 2003 to 1st July 2006.
For NDA-II, the candidate's date of birth should lie between 2nd January 2004 to 1st January 2007.
The date of birth given in the Matriculation or Secondary School Leaving Certificate or equivalent certificate will be taken into consideration for age proof.
Only unmarried male candidates can apply.
Educational qualification:
For Air Force and Naval Wings of NDA and for 10+2 Cadet Entry Scheme at Indian Naval Academy: Candidates must have completed the higher secondary education (12th) with Physics and Mathematics.
For Army wing: Applicants should have passed the class 10+2 or its equivalent examination conducted by State Education Board/University.
Applicants appearing in the qualifying examination can also apply.
Note: Those candidates who have failed INSB/PABT earlier are not eligible for Air Force.
Physical Standard Requirement:
Candidates should be physically and medically fit as per the physical standard prescribed by National Defense Academy and Naval Academy Examination 2022.
Height/Weight Standards for Indian Army/Air Force
The minimum acceptable height is 157 cms (162.5 cms. for Air Force). For Gorkhas and individuals belonging to hills of the North-Eastern regions of India, Garhwal, and Kumaon, the minimum acceptable heights will be 5 cms less. In the case of candidates from Lakshadweep, the minimum acceptable height can be reduced by 2 cms. The detailed list is given below:
Height (Cms)
Weight (Kgs)
Without Shoe
16-17 Years
17-18 Years
18-19 Years
152
42.5
44.0
45.0
155
43.5
45.3
47.0
157
45.0
47.0
48.0
160
46.0
48.0
49.0
162
48.0
50.0
51.0
165
50.0
52.0
53.0
167
51.0
53.0
54.0
170
52.5
55.0
56.0
173
54.5
57.0
58.0
175
56.0
59.0
60.0
178
58.0
61.0
62.0
180
60.0
63.0
64.5
183
62.5
65.0
66.5
Height/Weight Standards for Indian Navy
Height (Cms)
Weight (Kgs)
Without Shoe
16 Years
18 Years
20 Years
152
44
45
46
155
45
46
47
157
46
47
49
160
47
48
50
162
48
50
52
165
50
52
53
167
52
53
55
170
53
55
57
173
55
57
59
175
57
59
61
178
59
61
62
180
61
63
64
183
63
65
67
Note: Individuals with heavy bones and broad build as well as individuals with a thin build but otherwise healthy may be given some relaxation on merit.
There will be some extra physical requirements as a pilot in the Air Force. The acceptable length is as follows:
Physical Standards for Pilot in Air Force
| | | |
| --- | --- | --- |
| Parameters | Minimum | Maximum |
| Leg Length | 99 cms | 120 cms |
| Thigh Length | – | 65 cms |
| Sitting Height | 81.50 cms | 96 cms |
NDA 2022 Application Form: How to apply?
Candidates will be required to fill and submit the NDA Application form through the official website of UPSC upsconline.nic.in. The candidates need to fill the application form containing two stages: Part I and Part II. In order to register successfully, candidates need to provide all the information in the application form correctly. In the application form, the candidates should also specify the services for which he wishes to be considered in the order of his preference.
Duly scanned copies of the photograph and signature also need to be uploaded in the application form. The specification for the same is given as:
| | | |
| --- | --- | --- |
| Document | Format | File Size |
| Photograph | JPG | 3 kb – 40 kb |
| Signature | JPG | 1 kb – 40 kb |
To complete the registration process, candidates will have to pay the application fee as well as given below. Lastly, they need to take a printout of the application form for future reference.
Application Fee
The fee details are as given below:
The application fee for General and OBC candidates will be Rs. 100/-. However, the candidates of the SC/ ST category and sons of NCOs/ JCOs/ ORs who are studying in Military School (formerly known as King George's School)/ Sainik School run by Sainik Schools Society will be exempted from the fee payment.
Candidates can make the payment of the application fee through the credit card/debit card or net banking facility of State Bank of India/ State Bank of Bikaner & Jaipur/ State Bank of Hyderabad/ State Bank of Mysore/ State Bank of Patiala/ State Bank of Travancore or by depositing the money in any Branch of SBI by cash.
For cash payment, a system-generated Pay-in-slip should be printed and the fee should be deposited on the next working day only.
For the applicants whose payment details have not been received from the bank, their applications will be rejected. The list of such candidates will be uploaded on the website within 2 weeks from the last date of application. Such applicants should submit the proof of their fee payment within 10 days either by hand or by speed post to the Commission.
Note: In the case of multiple applications submitted, the application with the higher registration id (RID) will be considered. The fee submitted during multiple applications will not be refunded.
In case of any information regarding the application, candidature etc. candidates can contact UPSC's Facilitation Counter near Gate 'C' of its campus in person or over Telephone No.011-23385271/011-23381125/011-23098543 on working days between 10.00 am to 5 pm.
Admit card
The authority will release NDA admit card on its official website upsc.gov.in three weeks before the commencement of the examination. Candidates who have registered successfully will be able to download their admit card from the official website by providing details like registration ID & Date of Birth or Roll Number & Date of Birth or name, father's name & Date of Birth. NDA hall ticket will comprise details like the candidate's name, roll number, exam date & timing, and exam center address, etc. Without a valid admit card, candidates will not be allowed to appear in the examination. No Admit Card will be sent by post. If a candidate does not receive his Admit Card he should contact the Commission.
Note: All communications to the Commission should invariably contain the following particulars.
Name and year of the examination
Registration ID (RID)
Roll Number (if received)
Name of candidate (in full and in block letters)
Postal Address as given in the application
NDA 2022 Exam Pattern
The exam will be conducted offline, i.e. pen and paper-based exams. Objective-type questions will be asked in the exam from the subjects of Mathematics and General Ability. The questions of Mathematics and Part B of General Ability will be in Hindi and English both. For each wrong answer, one-third (0.33) of the marks assigned to that question will be deducted. Check details about the exam pattern.
| | | |
| --- | --- | --- |
| Subject | Maximum Marks | Duration |
| Mathematics | 300 | 2½ Hours |
| General Ability Test | 600 | 2½ Hours |
| SSB Test/Interview | 900 | ———- |
NDA 2022 Syllabus
The syllabus for NDA 2022 written test will comprise two sections i.e. Mathematical Ability and General Ability. The exam syllabus will be based on the topics and concepts studied at the 10+2 level. Some of the important topics covered in the NDA 2022 Syllabus for both Mathematical Ability and General Ability sections are listed below:
Syllabus for Mathematical Ability
This section will include topics like Trigonometry, Matrices & Determinants, Algebra, Analytical Geometry, Vector Algebra, Integral and Differential Calculus, Statics and Probability, etc.
Syllabus for General Ability
Part 'A'-English: Grammar and usage, vocabulary, comprehension, and cohesion to test the proficiency of the candidate in English.
Part 'B'-General Knowledge: The question paper on General Knowledge will broadly cover the subjects: Physics, Chemistry, General Science, Social Studies, Geography, and Current Events.
Best reference books for NDA
For NDA Paper 1: Mathematical Ability
Mathematics for NDA and NA: National Defence Academy and Naval Academy published by R S Aggarwal
Quantitative aptitude for competitive examinations by R S Aggarwal
Study Package Mathematics NDA & NA Entrance Exam – Arihant
NDA Mathematics (Hindi) by RPH Editorial Board
For NDA Paper 2: General Ability
History of Modern India (History) published by Bipan Chandra
Oxford School Atlas (Geography) – Oxford
Science and Technology in India (Science and Technology) by Kalpana Rajaram- Spectrum
Social Problems in India (Indian Society – GS1) – Ram Ahuja
Objective General English for Competitive Exams by S.P. Bakshi
Mammen Mathew
Manorama Yearbook
Exam Center
| | | |
| --- | --- | --- |
| Agartala | Ahmedabad | Aizawl |
| Allahabad | Bengaluru | Bareilly |
| Bhopal | Chandigarh | Chennai |
| Cuttack | Dehradun | Delhi |
| Dharwad | Dispur | Gangtok |
| Hyderabad | Imphal | Itanagar |
| Jaipur | Jammu | Jorhat |
| Kochi | Kohima | Kolkata |
| Lucknow | Madurai | Mumbai |
| Nagpur | Panaji (Goa) | Patna |
| Port Blair | Raipur | Ranchi |
| Sambalpur | Shillong | Shimla |
| Srinagar | Thiruvananthapuram | Tirupati |
| Udaipur | Vishakhapatnam | |
Result
The conducting authority i.e. Union Public Service Commission will declare the NDA 2022 written exam result in online mode. Candidates can check their results from the official website of UPSC. The shortlisted applicants have to appear in SSB Interview for final selection. Through the SSB Interview process, candidates will be tested Personally, Psychologically, and Medically.
SSB Interview Process
All the candidates who have successfully qualified in the written examination are required to register themselves online on the Directorate General of Recruiting website www.joinindianarmy.nic.in. These candidates would then be allotted Selection Centres through the aforesaid website. Candidates are required to report for an SSB interview on the date mentioned in the interview call-up letter. Requests for postponing interviews will only be considered in exceptional circumstances and the Army Headquarters will be the sole deciding authority. Such requests should be addressed to the Administrative Officer of the Selection Centre from where the call letter for the interview has been received.
Note: The candidates appearing before the Services Selection Board for Intelligence and Personality Test will do so at their own risk. In case of any injury they get, no compensation or other relief from Government will be provided.
Selection Process
The selection of candidates will be based on a written exam, SSB Interview, Medical Examination, and document verification. A merit list will be prepared by the officials on the basis of marks scored in the NDA 2022 exam. The final allocation/ selection for admission to the Army, Navy, Air Force of the National Defence Academy and 10+2 Cadet Entry Scheme of Indian Naval Academy will be made up to the number of vacancies available, preference of the choice made, eligibility conditions, and certain other criteria.