Indian Armed Forces | Best NDA Coaching in Lucknow
Top 5 Unmanned Aerial Vehicles Used By Indian Armed Forces
With the advancement in technology in various fields, science has been introduced in multidirectional arenas. The race among nations has reached such a point where human intervention has less future and mechanics will play a crucial role in the war. From the era of the invention of aircraft by the Wright brothers, the face of aircraft and its pilots have changed to a mammoth extent. Machines have become smarter and humans have become more relaxed. If we talk about the armed forces, hi-tech weapons, and security systems have eased human efforts and reduced life loss. A similar outcome has been observed in the Air Force with the introduction of UAVs (pilotless aircraft). This change in armed forces came with the introduction of guided missiles, which later on were thought to be used again. These days airstrikes on Syria and other IS-affected areas are partly done by UAVs, which work as an observer, attackers, and even in planning too. Indian UAV in action – Best NDA Coaching in Lucknow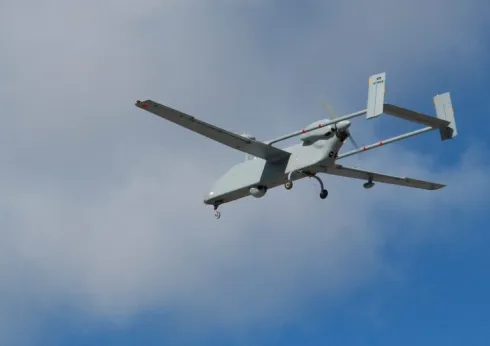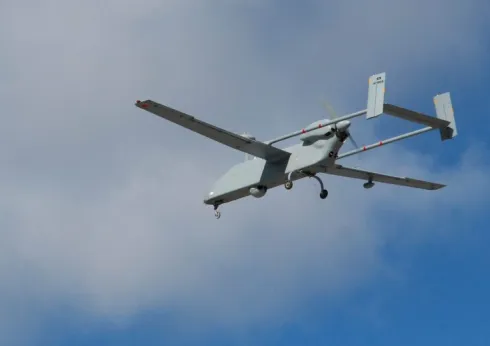 Searcher – Developed by Israel, this UAV can attain a speed of 200km/hour and can fly up to 18 hours. Indian Navy and Air Force are the users in Indian armed forces. It performs the role of reconnaissance in the armed forces. UAV Searcher Best NDA Coaching in Lucknow
Indian Army primarily uses IAI Searcher UAVs as part of the specialized regiments called as Surveillance and Target Acquisition (SATA) Regiments which comes under Regiment of Artillery. These regiments are called as "Alma Mater of Locators" and are the oldest surveillance unit of the Indian Army.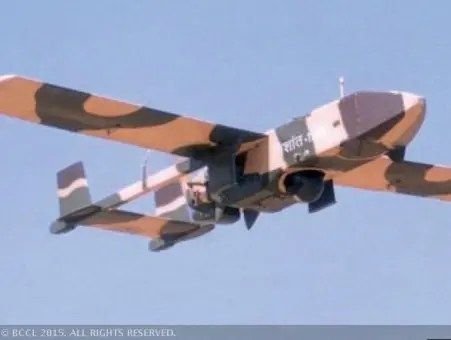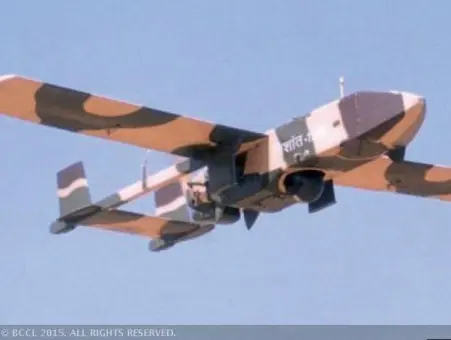 Nishant – Made for Indian Army, this UAV was developed by DRDO's branch, Aeronautical Development Establishment. The Nishant UAV is primarily tasked with intelligence gathering over enemy territory and also for reconnaissance, training, surveillance, target designation, artillery fire correction, damage assessment, ELINT and SIGINT. The UAV has an endurance of four hours and thirty minutes.
It requires a launching system with catapult technology as it doesn't have self-propelling ability and gets down with the help of a parachute. The Indian army has cancelled further orders of this UAV and decided to retire it Best NDA Coaching in Lucknow
Heron – It is a Medium Altitude Long Endurance (MALE) UAV, which is used by Indian Air Force. Developed by Israel, it has a flight time of 52 hours, but its actual time of flight depends on weight it carries and flight profile. It has some advanced features like artillery adjustment, surveillance and intelligence tasks.UAV Heron Best NDA Coaching in Lucknow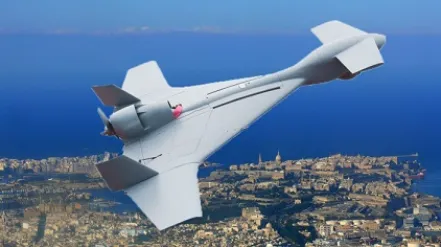 Harpy – Another product of Israel, it is used by Indian armed forces. It can carry explosive as well as can destroy radar system. It can also carry out actions of suppression of enemy air defence to control and overcome air defence systems, including surface to air missiles and anti-aircraft artillery. It has a maximum speed of 185 km/hr and 500 km range of flight.UAV Harpy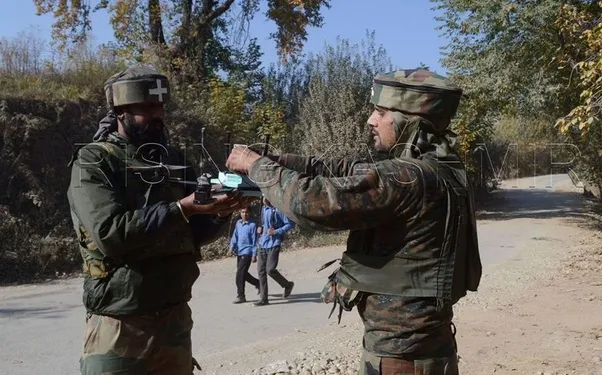 Netra Quadcopter UAV:-Indian Army along with other paramilitary officers uses Netra quadcopter UAV to provide surveillance and accurate identification , tracking , localisation of targets on-ground and is primarily used by Security Forces in Kashmir. Best NDA Coaching in Lucknow
Netra is a light-weight, autonomous UAV for surveillance and reconnaissance operations., constructed of carbon fiber composites, that uses quadcopters to provide lift and control giving a VTOL capability. It has no moving parts other than the rotors, motors and transmissions, and hence it requires very low maintenance.
Besides these , Indian Army also uses various types of quadcopter and mini-UAVs ( intended for Special Forces ).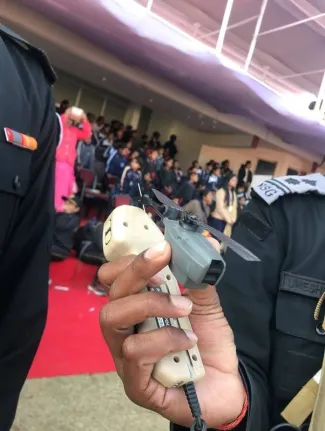 Mini/Micro UAVs are nowadays used by Special Forces like NSG and Para SF for specialized roles. In the below pic a NSG Commando displays a PD-100 " Black Hornet" drone which weighs 25 gram and has a range of 1.6 km and features an Autopilot and can be deployed for recon operations during CT Ops. Best NDA Coaching in Lucknow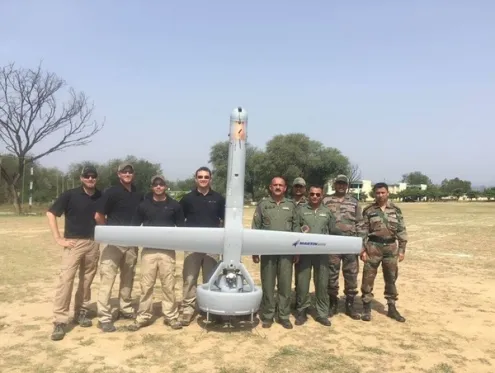 Martin V-BAT UAV:- Indian Army recently trialed the Martin V-BAT UAV which is a long endurance VTOL UAV. Martin V-BAT is a long endurance VTOL design ideal for shipboard and confined area operation. A ducted fan design maximizes operational safety by eliminating exposed rotors. The aircraft is launched and recovered in a 20 x 20 ft clearing and can fly for up to 8+ hours with a 5+ lb payload.
The combination of VTOL operational convenience, with the safety of a shrouded fan and fixed wing duration in a small UAV system, will revolutionize the availability of UAV operations from confined areas, bridging a critical mission gap at the tactical level where it is needed the most.
It possess Autonomous Vertical Take-off , Autonomous Vertical Landing , with Dash Speed 90+kts & Easily Transportable. Best NDA Coaching in Lucknow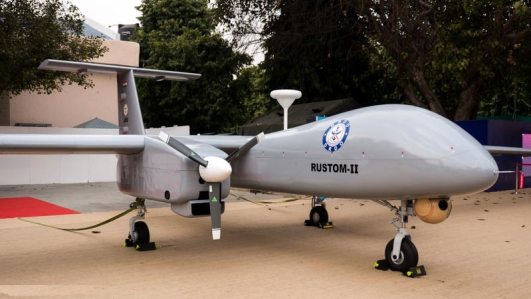 Rustom-2 – DRDO Rustom-2 is a Medium Altitude Long Endurance unmanned air vehicle (UAV) being developed by Defence Research and Development Organisation for the three services of Indian armed forces. . It is an indigenously developed drone for surveillance, reconnaissance, intelligence gathering and attack.It can fly for 24 hours at a stretch.
It weighs 2 tonnes and has a wingspan of 20 metres.
During the surgical strikes of October 2016, the army had to rely on imported drones for monitoring and filming the events. They had high endurance and were capable of flying at higher altitudes. In the coming future, Rustom-2 will be able to carry out such tasks.
Unlike traditional UAVs, Rustom-2 will need a runway to take off and land, thereby increasing its trustworthiness. It will be capable of taking off and landing automatically.
Future milestones
AURA is an autonomous stealthy unmanned combat air vehicle (UCAV), being developed by the Defence Research and Development Organisation for the Indian Air Force. The ADA describes the AURA as a "self-defending high-speed reconnaissance UAV with weapon firing capability
The UCAV will be capable of releasing missiles, bombs and precision-guided munitions. Its external design resembles with B-2 bomber.AURA UCAV is India's most ambitious unnamed aerial system which will have a blend wing body and will have stealth characters to make it effective Ground Strike platform. AURA weighing 15 tons will be powered by a single Ghatak turbofan engine which will allow the drone to cruise at Mach 1.2 at an altitude of 30,000 ft.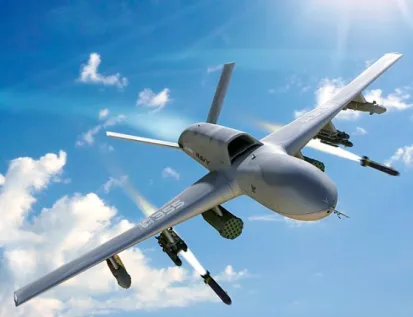 The Indian government has also shown its interest in the US made unnamed aircraft, Predator. While Indian Air Force has contacted US firms for Avenger, which has a flight period of 18 hours and can fly at an altitude of 50,000 ft. India's interest and US's support for India for induction in MTCR is a makes a way for both the nation to tie more bonds.