India Exim Bank Report: India Top Defence Exporter in Africa
India Exim Bank Report: The report titled 'Reinvigorating India's Economic Engagements with Southern Africa' was released on November 1 by the India Exim Bank at the event "CII-Exim Bank Regional Conclave on India-Southern Africa Growth Partnership" held in Johannesburg. #India Exim Bank Report
What are the key findings of the report?
India has emerged as the top defence exporter to Africa. It may fulfil the continent's maritime, aerospace and defence needs in the future.
Mauritius, Mozambique and Seychelles are the top importers of Made-in-India arms between 2017 and 2021.
Within Africa, Mauritius accounted for 6.6 per cent of defence exports from India in 2017-2021. Mozambique accounted for 5 per cent and Seychelles accounted for 2.3 per cent of defence exports. #India Exim Bank Report
The report highlighted the important role played by India and 9 Indian Ocean littoral countries (IOLC) in Africa in enhancing maritime security in the Indian Ocean Region (IOR). The 9 IOLC are Comoros, Kenya, Madagascar, Mauritius, Mozambique, Seychelles, Somalia, South Africa, and Tanzania.
The report recommended a shift from the current need-based approach and the focus on training, capacity building and humanitarian assistance.
Rather, it called for increased cooperation in areas of aerospace, defence and maritime equipment and vessels to improve the security and technological capability of Africa.
It also recommended accelerating India's defence export target of 5 billion USD by 2025.
Currently, Indian military vehicle manufacturers like Tata Motors and Ashok Leyland are already playing a major role in the defence export to Africa.
Focusing on areas like indigenously-developed new age technologies in maritime segments, including unmanned underwater systems, unmanned aerial systems and drones, can boost defence exports further. #India Exim Bank Report
The report also recognized cyber security as another potential area for increasing ties with African countries.
With the increase in mobile smart device ownership and the popularity of social media, Africa is a major market for the adoption of new technologies. India currently has an advanced cyber security infrastructure, a dedicated National Cyber Security and a nodal agency CERT-In (Computer Emergency Response Team). This expertise and experience can be shared with African countries to address cyber threats arising from the increasing penetration of smart technologies. #India Exim Bank Report
Best NDA Coaching in Lucknow
Best NDA Coaching in Lucknow: We offer excellent preparatory training for the entrance examinations to get into the Indian armed forces.
Since our inception 7 years ago, under the captaincy of one of India's leading youngest entrepreneurs – Mr. Gulab Singh. Hundreds of our candidates have been selected and many of whom have attained top ranks in final UPSC merit. #India Exim Bank Report
The institute has highly qualified and reputed team instructors each fully devoted to providing unparalleled education for NDA/CDS/SSB/AFCAT/CAPF.
The task of teaching transcends the classrooms so as to guide the students to realize their highest potential, and to encourage them to optimise the results.
Involvement and excellence in extracurricular activities like SSB guidance, personality development, debates, team games, lecture, etc feature in the training.
Our aim at the academy is to make the students imbibe discipline and groom moral and ethical values. Come, be a part of this success story and fulfil your desire for joining the reputed Indian Armed forces and serving the nation.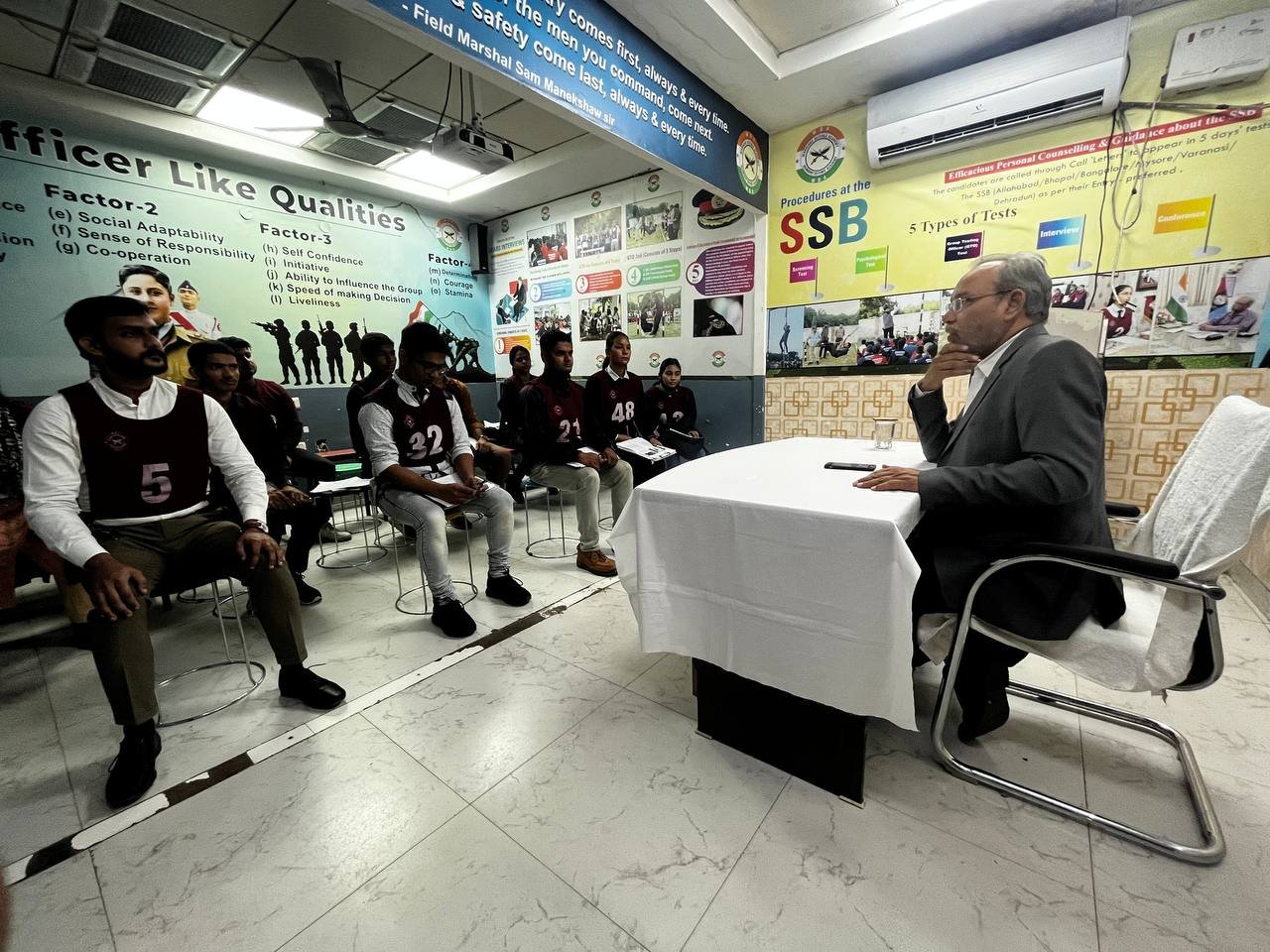 Best NDA Academy in Lucknow | Join WDA Lucknow – Warriors Defence Academy deeply appreciative and offer you our most grateful welcome. We are happy to announce that Ex. GTO Officer Colonel R. K. Tiwari Sir going to Join our Academy to Guide NDA and CDS aspirants For SSB. WDA is the Best NDA and SSB Coaching in Lucknow India.
Warriors Defence Academy is the Best NDA Coaching in Lucknow. We are the Leading Coaching Institute for NDA/CDS/AFCAT/Army/Air Force/Navy Located in Lucknow. Warriors Defence Academy has the Largest GTO Ground in India. The Aspirants of Defence Services are guided by Ex. Defence Officers. WDA was also Awarded as Best NDA Academy in Lucknow.
Address: 545-GA/1-CHHA, Chandganj Garden Road, beside Madhuwan Guest house, near Railway crossing, Kapoorthla, Bara Chandganj, Chandralok, Lucknow, Uttar Pradesh 226006
Website: https://warriorsdefenceacademy.com/
Website: https://www.warriorsndaacademy.com/