GUIDELINES FOR PHYSICAL | Best NDA Coaching in Lucknow | Best defence Coaching in Lucknow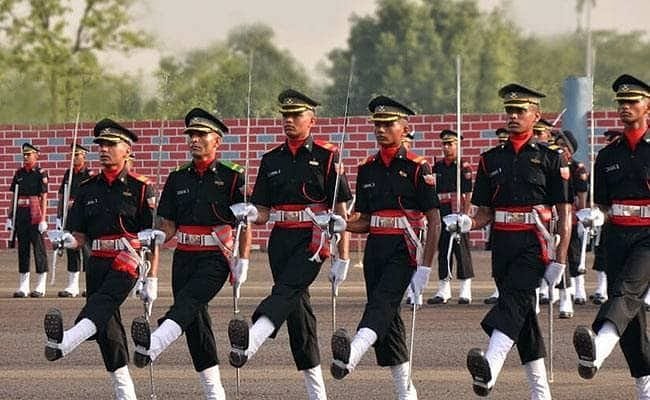 GUIDELINES FOR PHYSICAL STANDARDS FOR ADMISSION TO THE NATIONAL DEFENCE ACADEMY.
NOTE : CANDIDATES MUST BE PHYSICALLY AND MENTALLY FIT ACCORDING TO THE PRESCRIBED PHYSICAL STANDARDS. MEDICAL FITNESS CRITERIA GIVEN BELOW ARE AS PER EXISTING GUIDELINES AS ON DATE OF PUBLICATION AND THESE GULIDELINES ARE SUBJECT TO REVISION.
A NUMBER OF QUALIFIED CANDIDATES ARE REJECTED SUBSEQUENTLY ON MEDICAL GROUNDS. CANDIDATES ARE THEREFORE ADVISED IN THEIR OWN INTEREST TO GET THEMSELVES MEDICALLY
EXAMINED BEFORE SUBMITTING THEIR APPLICATIONS TO AVOID DISAPPOINTMENT AT THE FINAL STAGE.
Candidates are also advised to rectify minor defects/ailments in order to speed up finalisation of medical examination conducted at the Military Hospital after being recommended at the SSB.
Few of such commonly found defects/ailments are listed below:
NOTE: Permanent body tattoos are only permitted on inner face of forearm i.e. from inside of elbow to the wrist and on the reverse side of palm/back (dorsal) side of hand/Permanent body tattoos on any other part of the body are not acceptable and candidates will be barred from further selection. Tribes with tattoo marks on the face or body as per their existing custom and traditions will be permitted on a case to case basis. Comdt Selection Centre will be competent auth for clearing such cases.
Civilian candidates appearing for all types of commission in the Armed Forces will be entitled to out-patients treatment from service sources at public expense for injuries sustained or diseases contracted during the course of their examination by the Selection Board. They will also be entitled to in-patient treatment at public expense in the Officer's ward of a hospital provided—
the injury is sustained during the tests or,
the disease is contracted during the course of the examination by selection board and there is no suitable accommodation in local civil hospital or it is impracticable to remove the patient to the civil hospital; or,
the medical board requires the candidate's admission for observation.
NOTE: They are not entitled to special nursing.
A candidate recommended by the Services Selection Board will undergo a medical examination by a Board of Service Medical Officers. Only those candidates will be admitted to the academy who are declared fit by the Medical Board. The proceedings of the Medical Board are confidential and will not be divulged to anyone. However, the candidates declared unfit will be intimated by
the President of the Medical Board and the procedure for request for an Appeal Medical Board will also be intimated to the candidate.
Candidates declared unfit during Appeal Medical Board will be intimated about the provision of Review Medical Board.
Medical Standards and procedure for Army, Navy and Air Force (Flying Branch and Ground Duty Branch) are given in Annexure 'A'. Annexure 'B' and Annexure 'C' respectively, which is also available at following websites:-
For Officers Entry into Army : Medical Standards and Procedure of Medical Examination at www.joinindianarmy.nic.in
For Officers Entry for Air Force (flying & Ground duty branches)
: Medical Standards and Procedure of Medical Examination at
Note : The proceedings of the Medical Board are confidential will not be divulged to anyone. Directorate General of Recruiting has no role to play in any Medical Boards and procedure advised by the Competent medical authorities will be strictly adhered.