Dhruv MK-III Helicopters: The launch of the Agnipath scheme, and granting equal roles to women are some of the historic moves taken up in a bid to strengthen the Indian military
Dhruv MK-III Helicopters
India has made giant strides last year in the defense arena with the induction of several breakthrough measures. The launch of the Agnipath scheme, granting women in the Navy and Air Force to take up combat roles are some of the historic moves taken up in a bid to strengthen the Indian military. Similarly, the Indian Navy made significant progress towards the Centre's self-reliance drive and the commissioning of INS Vikrant is one such instance. INS Udaygiri, Dunagiri, and Taragiri are among other indigenously made ships launched in the Navy. "Dhruv MK-III Helicopters"
Check out major leaps the Indian Navy took in the last year:
Commissioning of INS Vikrant
The first indigenous aircraft carrier and the largest ship ever made in the maritime history of India, INS Vikrant was commissioned by Prime Minister Narendra Modi in September 2022. It is built with state-of-the-art automation features and laden with a large amount of indigenous equipment and machinery. It has the capacity to hold around 1,600 officers and 30 aircraft. "Dhruv MK-III Helicopters"
Launching of INS Udaygiri, Dunagiri And Taragiri
These made-in-India warships have enhanced the country's maritime capability equipped with advanced weapons and other facilities. All three are the part of Navy's Project 17A drive. INS Udaygiri was named after a mountain range in Andhra Pradesh which was launched in May last year. INS Dunagiri was launched in July into the Hoogly river. The fifth stealth frigate of the Indian Navy's Project 17A was launched in Mumbai in September 2022. "Dhruv MK-III Helicopters"
DHRUV MK-III Helicopters
Another indigenous addition to the Indian Navy, the Advanced Light Helicopter (ALH) MK III was commissioned in July last year. Designed and built by Hindustan Aeronautics Limited (HAL), the helicopter is deployed to perform MR and SAR operations. #Dhruv MK-III Helicopters
Women In Combat
With equalizing the eligibility criteria, methodology, and induction process of women candidates, the Indian Navy has seen an increase in the overall number of women. The Indian Navy has also decided to open the doors of its elite special forces to women. This will allow them to serve as commandos for the first time in any of the three services. "Dhruv MK-III Helicopters"
Best NDA Coaching in India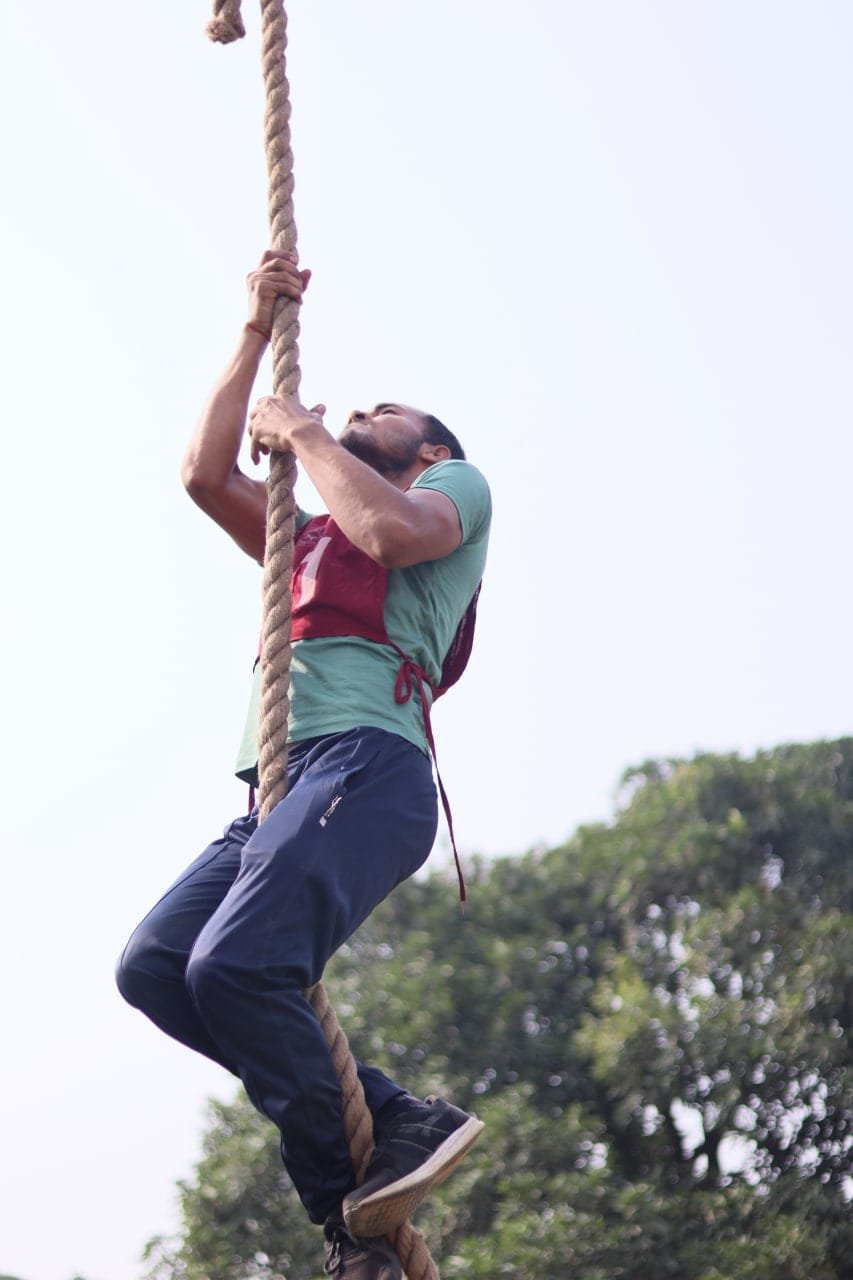 We offer excellent preparatory training for the entrance examinations to get into the Indian armed forces.
Since our inception 7 years ago, under the captaincy of one of India's leading youngest entrepreneurs – Mr. Gulab Singh. Hundreds of our candidates have been selected and many of whom have attained top ranks in final UPSC merit.
The institute has highly qualified and reputed team instructors each fully devoted to providing unparalleled education for NDA/CDS/SSB/AFCAT/CAPF.
The task of teaching transcends the classrooms so as to guide the students to realize their highest potential, and to encourage them to optimize the results.
Involvement and excellence in extracurricular activities like SSB guidance, personality development, debates, team games, lecture, etc feature in the training.
Our aim at the academy is to make the students imbibe discipline and groom moral and ethical values. Come, be a part of this success story and fulfill your desire for joining the reputed Indian Armed forces and serving the nation. #Dhruv MK-III Helicopters
Best NDA Academy in Lucknow | Join WDA Lucknow – Warriors Defence Academy deeply appreciative and offer you our most grateful welcome. We are happy to announce that Ex. GTO Officer Colonel R. K. Tiwari Sir going to Join our Academy to Guide NDA and CDS aspirants For SSB. WDA is the Best NDA and SSB Coaching in Lucknow India.
Warriors Defence Academy is the Best NDA Coaching in Lucknow. We are the Leading Coaching Institute for NDA/CDS/AFCAT/Army/Air Force/Navy Located in Lucknow. Warriors Defence Academy has the Largest GTO Ground in India. The Aspirants of Defence Services are guided by Ex. Defence Officers. WDA was also Awarded as Best NDA Academy in Lucknow.
Address: 545-GA/1-CHHA, Chandganj Garden Road, beside Madhuwan Guest house, near Railway crossing, Kapoorthla, Bara Chandganj, Chandralok, Lucknow, Uttar Pradesh 226006
Website: https://warriorsdefenceacademy.com/
Website: https://www.warriorsndaacademy.com/