Defence Academy in Lucknow up: We offer excellent preparatory training for the entrance examinations to get into the Indian armed forces.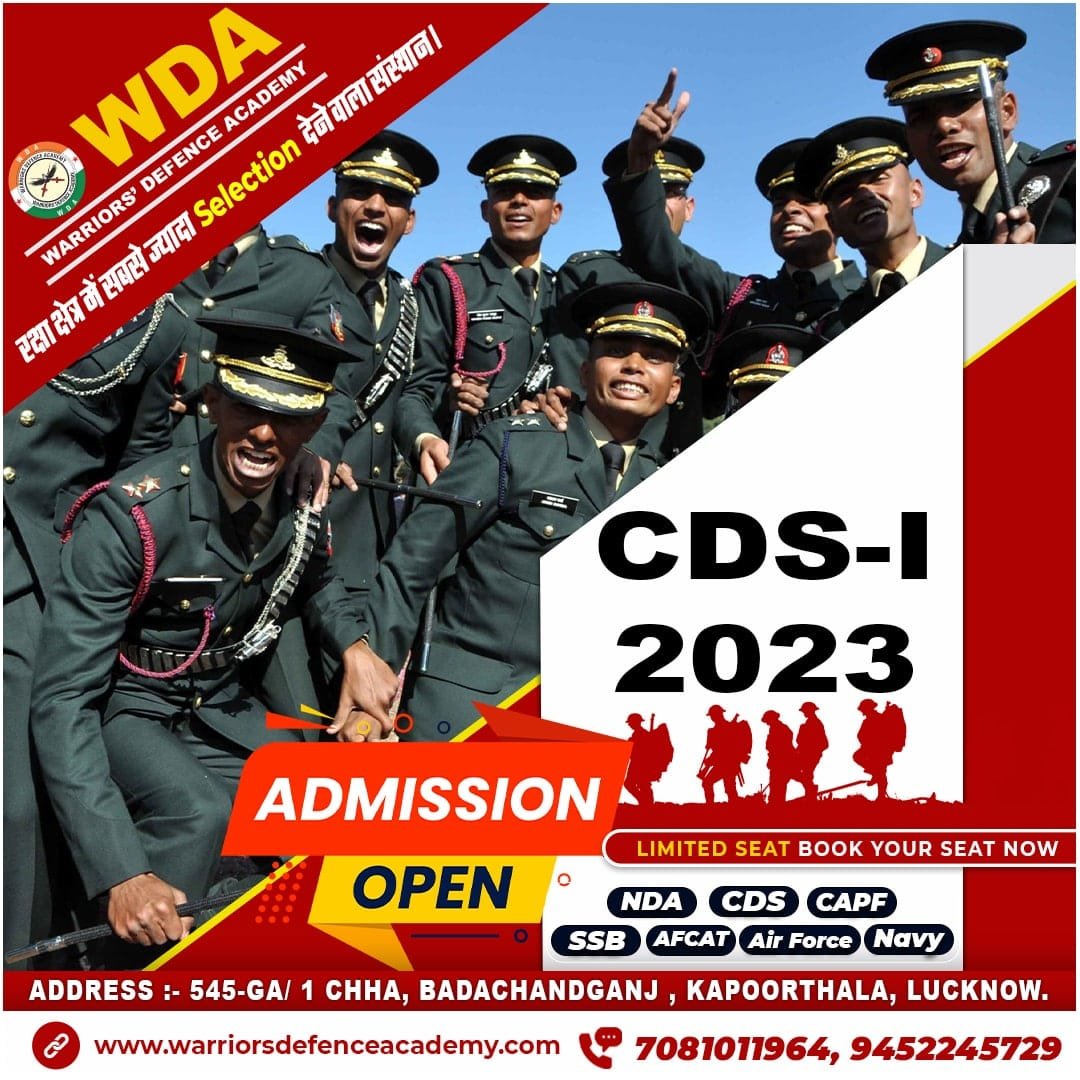 Defence Academy in Lucknow up
Defence Academy in Lucknow: Since our inception 7 years ago, under the captaincy of one of India's leading youngest entrepreneurs – Mr. Gulab Singh. Hundreds of our candidates have been selected and many of whom have attained top ranks in the final UPSC merit.
The institute has highly qualified and reputed team instructors each fully devoted to providing an unparalleled education for NDA/CDS/SSB/AFCAT/CAPF.
The task of teaching transcends the classrooms so as to guide the students to realize their highest potential, and to encourage them to optimize the results.
Involvement and excellence in extracurricular activities like SSB guidance, personality development, debates, team games, lecture, etc feature in the training.
Our aim at the academy is to make the students imbibe discipline and groom moral and ethical values. Come, be a part of this success story and fulfill your desire for joining the reputed Indian Armed forces and serving the nation.
Defence Academy in Lucknow: Best NDA Academy in Lucknow | Join WDA Lucknow – Warriors Defence Academy deeply appreciative and offer you our most grateful welcome. We are happy to announce that Ex. GTO Officer Colonel R. K. Tiwari Sir going to Join our Academy to Guide NDA and CDS aspirants For SSB. WDA is the Best NDA and SSB Coaching in Lucknow India.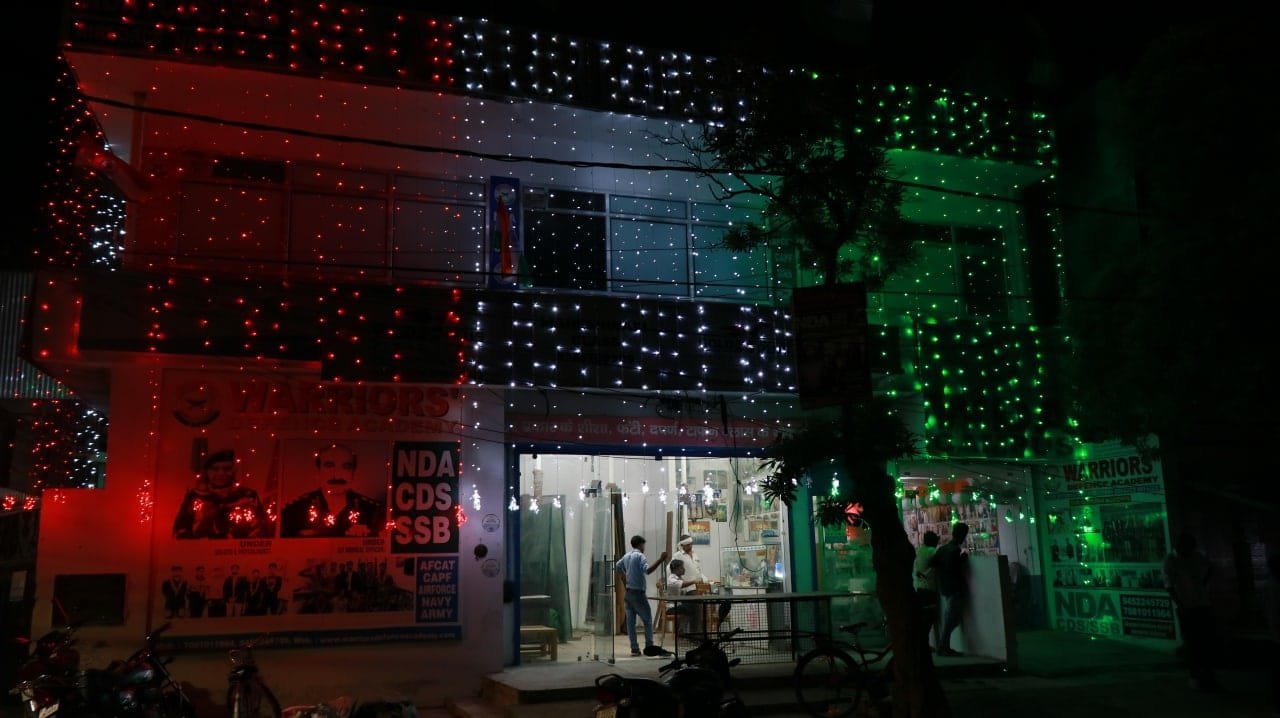 Warriors Defence Academy is the Best NDA Coaching in Lucknow. We are the Leading Coaching Institute for NDA/CDS/AFCAT/Army/Air Force/Navy Located in Lucknow. Warriors Defence Academy has the Largest GTO Ground in India. The Aspirants of Defence Services are guided by Ex. Defence Officers. WDA was also Awarded as Best NDA Academy in Lucknow.
Call Now: 07081011964
Address: 545-GA/1-CHHA, Chandganj Garden Road, beside Madhuwan Guest house, near Railway crossing, Kapoorthla, Bara Chandganj, Chandralok, Lucknow, Uttar Pradesh 226006
Website: https://warriorsdefenceacademy.com/
Website: https://www.warriorsndaacademy.com/
ARMY BOOSTS FIREPOWER ALONG LAC, DEPLOYS NEW ASSAULT VESSEL IN PANGONG LAKE

LCA has enhanced capability to operate across the water obstacles in Eastern Ladakh. Indian Army has deployed a new assault vessel in Pangong lake. Other systems such as Infantry Protected Mobility Vehicle were also inducted. These vehicles will improve the operational capabilities of the army
In a big boost to India's military capabilities in Ladakh, the Indian Army has deployed a new assault vessel in Pangong Lake along the Line of Actual Control (LAC) with China. The Landing Craft Assault (LCA) will enhance operations along the LAC.
The Landing Craft Assault is much more versatile and has overcome the limitations of launch, speed, and capacity. The LCA has enhanced capability to operate across the water obstacles in Eastern Ladakh. LCA has been indigenously developed by Aquarius Ship Yard Limited, Goa, officials said.
Not just this, several other big-ticket platforms have been included to enhance the capabilities along the LAC. These platforms are crucial for Indian Army deployment.
Infantry Protected Mobility Vehicle (IPMV)
There is a large number of infantry soldiers at northern borders with no protection and limited mobility. This has been overcome to large extent by the induction of two types of high mobility vehicles. The first one is the Infantry Protected Mobility Vehicle made by Tata Advance Systems Limited which is like a mini BMP. In addition to high mobility, this vehicle provides enhanced protection to the infantry soldiers inside it.
The Infantry Protected Mobility Vehicle is an armored personnel carrier that can be used for swift patrols and quick induction of troops for various missions like reconnaissance and offensive operations.
Quick Reaction Fighting Vehicle
The second vehicle along with the Infantry Mobility Protected Vehicle for enhanced mobility of troops in Eastern Ladakh is the Quick Reaction Fighting Vehicle. It facilitates quick deployment of troops and will enable much faster reaction. The vehicles have been procured from Tata Advanced Systems Ltd. These are tailor-made vehicles with high mobility, enhanced firepower, and protection. It will facilitate creating moral ascendency in our northern borders.
Mini Remotely Piloted Aerial System (RPAS)
Apart from the Air Force aircraft and the heron UAVs which have their limitations to operate at the tactical level, the Indian Army had restricted capability for surveillance, detection, and reconnaissance at the level of an infantry battalion and mechanized units. The RPAS has given all three capabilities to the battalion commander, and today, the Indian Army is much better at acquiring real-time information than our adversary at the tactical level.
Solar Energy Project For High Reaches Like Siachen
One of the most challenging terrains and operational sectors of the country is the Siachen Glacier. The complete power requirement in the area to operate various equipment was met only through a captive generator supply. The use of kerosene oil and other conventional sources of energy were predominant. A solar photo-voltaic plant has now been installed to improve the overall energy requirements and also obviate dependence on fossil fuels. The solar plant has greatly augmented the power supply at Partapur. The harnessed energy is being used for sustenance, security light, and hospital and key installations.
Future Infantry Soldier As A System (F-INSAS)
Future Infantry Soldier is being equipped with three primary sub-systems. The first sub-system is the modern state of art assault rifle along with day and night holographic and reflex sights. Based on the need, a thermal imager sight or image intensifier sight will be used. The sights are mounted on the weapon and also on the helmet to enable 360-degree visibility and accuracy in operational conditions.
In addition, to the primary weapon system, the soldiers will also be kitted with a multi-mode hand grenade which has also been procured indigenously along with a multi-purpose knife.
In conditions where my threat is imminent, he will wear my protective shoes. The second sub-system is the protection system. This gives protection through a specially designed helmet and a bulletproof jacket. It will also have modular pouches and harnesses to carry grenades, magazines, radio sets, and other operational equipment.
The third sub-system consists of a communication and surveillance system. Each soldier will carry a radio set that is hands-free and the section commander will also carry additional communication and surveillance devices for real-time contact with his team.