Best NDA Coaching in Kapoorthla Lucknow
Best NDA Coaching in Kapoorthla Lucknow: We offer excellent preparatory training for the entrance examinations to get into the Indian armed forces.
Since our inception 7 years ago, under the captaincy of one of India's leading youngest entrepreneurs – Mr. Gulab Singh. Hundreds of our candidates have been selected and many of whom have attained top ranks in final UPSC merit. #Best NDA Coaching in Kapoorthla Lucknow
The institute has highly qualified and reputed team instructors each fully devoted to providing unparalleled education for NDA/CDS/SSB/AFCAT/CAPF.
The task of teaching transcends the classrooms so as to guide the students to realize their highest potential, and to encourage them to optimize the results.
Involvement and excellence in extracurricular activities like SSB guidance, personality development, debates, team games, lecture, etc feature in the training.
Our aim at the academy is to make the students imbibe discipline and groom moral and ethical values. Come, be a part of this success story, and fulfill your desire for joining the reputed Indian Armed forces and serving the nation.
Best NDA Academy in Lucknow | Join WDA Lucknow – Warriors Defence Academy deeply appreciative and offer you our most grateful welcome. We are happy to announce that Ex. GTO Officer Colonel R. K. Tiwari Sir going to Join our Academy to Guide NDA and CDS aspirants For SSB. WDA is the Best NDA and SSB Coaching in Lucknow India.
Warriors Defence Academy is the Best NDA Coaching in Lucknow. We are the Leading Coaching Institute for NDA/CDS/AFCAT/Army/Air Force/Navy Located in Lucknow. Warriors Defence Academy has the Largest GTO Ground in India. The Aspirants of Defence Services are guided by Ex. Defence Officers. WDA was also Awarded as Best NDA Academy in Lucknow. #Best NDA Coaching in Kapoorthla Lucknow
Address: 545-GA/1-CHHA, Chandganj Garden Road, beside Madhuwan Guest house, near Railway crossing, Kapoorthla, Bara Chandganj, Chandralok, Lucknow, Uttar Pradesh 226006
Website: https://warriorsdefenceacademy.com/
Website: https://www.warriorsndaacademy.com/
Best SSB Coaching in Lucknow Uttar Pradesh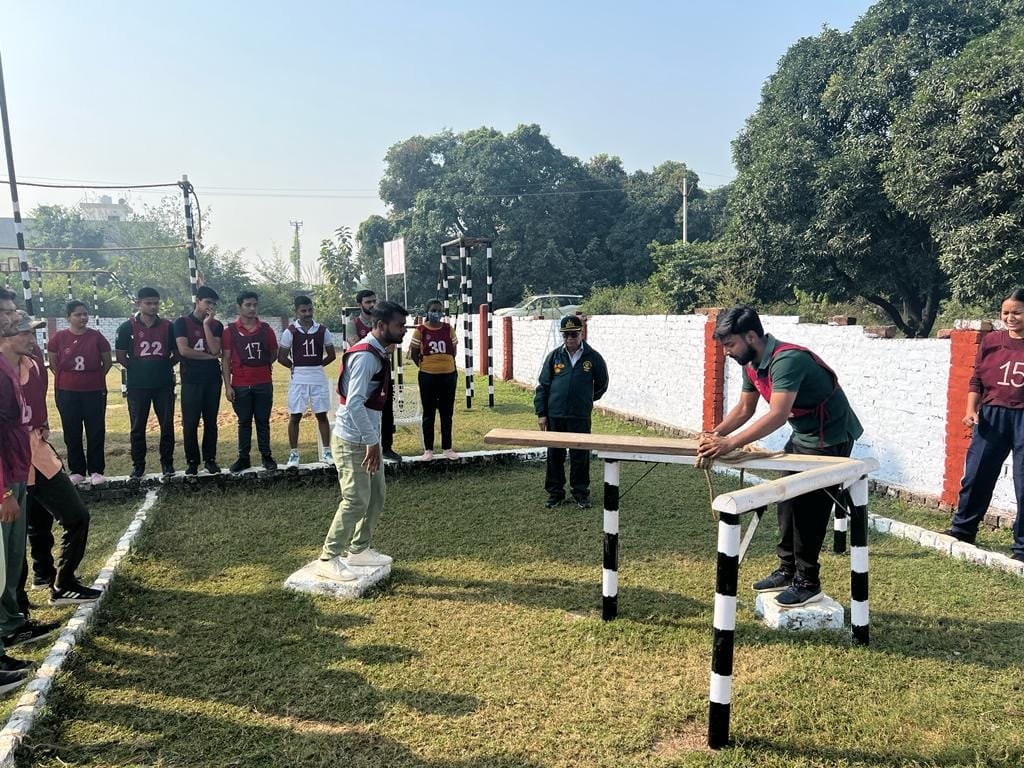 INDIA TO EQUIP 150 SU-30MKIS WITH INDIGENOUS UTTAM ACTIVE ELECTRONICALLY SCANNED ARRAY: INT'L MEDIA
Russia lags behind, and India makes AESA radar for its Sukhoi Su-30s. India to replace Russia's obsolete N011M Bars Phased Array radar currently equipped on Sukhoi Su-30MKI air superiority fighters
NEW DELHI — India is about to launch the long-delayed Super Sukhoi program. 4 billion USD has already been requested by the Indian Ministry of Defence. 150 fighters out of 260 operationally ready Su-30MKI will go through complete modernization. #Best NDA Coaching in Kapoorthla Lucknow
The Super Sukhoi program was supposed to start nearly two years ago. In 2022, Russian troops invaded Ukraine and this delayed the plans of the Indian Air Command. However, the time has come for a change and seeing the threat from China, India is ready to invest in the backbone of its Air Force.
The modernization will mainly affect the replacement of electronics, sensors, and weapons. Realistically, if the program is completed on time, India will have a better Su-30 than the original manufacturer – the USSR/Russia. What is worth paying attention to is the replacement of the obsolete Soviet N011M Bars radar with a locally developed UTTAM AESA Radar.
N011M Bars Phased Array-Slotted Planar Array Radar
The N011M Bars is the oldest radar from the Bars family that began its existence in the 1980s. The radar has two separate electronically controlled arrays with a peak power output of 4-5 kW. Within 400 microseconds he positioned his beams. #Best NDA Coaching in Kapoorthla Lucknow
400 km is the maximum search range of the N011M Bars during a mission. However, this is not the case with the rear tracking and scanning feature. When the Su-30MKI has to track a target, the range is halved, i.e. 200 km. From behind, the radar range is only 60 km.
The N011M Bars can intercept four air targets by directly engaging them. Radar, however, has triple the tracking potential – up to 16 aerial targets at once. During air-to-ground missions ie. detection of ground targets, the current radar of the Indian Su-30 can operate at a range of up to 60 km. However, the Russians years ago updated the Su-30MKI and increased the range to 120 km. Real beam, Doppler beam, or synthetic aperture radar is used by N011M Bars to perform the land surface mapping.
Uttam AESA Radar
Uttam AESA radar is the new radar to be integrated into India's Su-30MKI. It was presented for the first time in 2019 during an exhibition in India. In recent years, Indians have been working hard on its improvement. Apparently, they have already reached the final stage.
This radar will be integrated not only into India's Soviet-made Su-30MKI but also into India's indigenous TEJAS fighter jet, as well as some other air weapon systems of India. As India intends to develop its own fifth-generation fighter jet, this radar, but in an enlarged and improved version, will also be integrated into the HAL-AMCA stealth fighter project.
Water-cooled quad-frequency modules are at the heart of the Uttam. The radar can track 50 targets at a distance greater than 100 km while engaging 4 targets simultaneously. The radar will be able to work in several modes simultaneously. It has an integrated pulse doppler, which will improve the launch capabilities. #Best NDA Coaching in Kapoorthla Lucknow
High ECM immunity, ultra-low side-lobe antenna, flexible interfaces, fast-beam agile system and modular hardware and software, high mission reliability, and IFF modes are some of the new features of the radar.
Key Features
Full solid-state (electronics) radar, based on GaAsHigh MTBCF (redundancy)
Extended detection rangesMulti Target Tracking (50 Targets), Priority Tracking (4 Targets)
Simultaneous operation modes
Solid-state, active phased array technology
Pulse Doppler, all aspects, shoot down capabilities
Simultaneous multi-target tracking and engaging
Simultaneous multi-mode operation
High ECM immunity
Ultra-low side-lobe antenna
Flexible interfaces allow scalable design
Modular hardware and software
Fast-beam agile systemQuad band TRM modules pack
High mission reliability (built with redundancy)
IFF modesC-band LOS, Ku band SATCOM link

Uttam AESA radar has a total of 18 modes in Air to Air, Air to Ground, and Air to Sea roles. The modes have been validated onboard a business jet and further proofing is being done on TEJAS to validate the same on the supersonic platform. The radar can operate in Air-to-Air, Air-to-Ground, and Air-to-Sea modes. #Best NDA Coaching in Kapoorthla Lucknow