Best NAVY Academy in Lucknow
Best NAVY Academy in Lucknow: We offer excellent preparatory training for the entrance examinations to get into the Indian armed forces.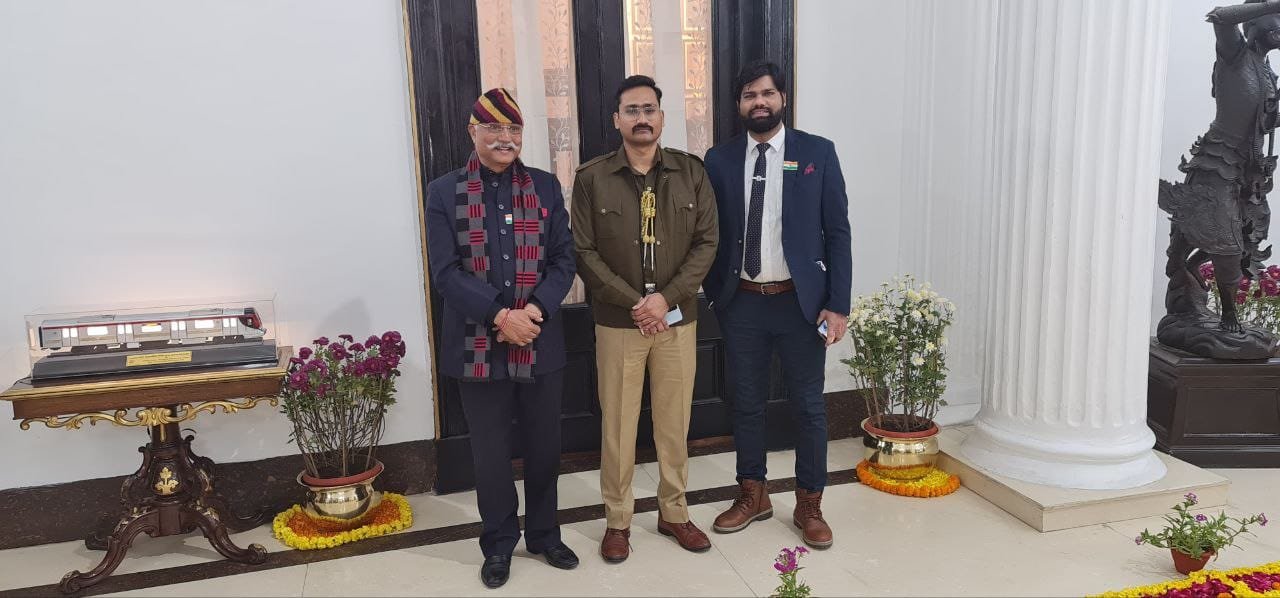 Since our inception 7 years ago, under the captaincy of one of India's leading youngest entrepreneurs – Mr Gulab Singh. Hundreds of our candidates have been selected and many of whom have attained top ranks in final UPSC merit. #indian navy women officers
Call Now: 07081011964
The institute has highly qualified and reputed team instructors each fully devoted to providing unparalleled education for NDA/CDS/SSB/AFCAT/CAPF.
The task of teaching transcends the classrooms so as to guide the students to realize their highest potential, and to encourage them to optimise the results.
Involvement and excellence in extracurricular activities like SSB guidance, personality development, debates, team games, lecture, etc feature in the training.
Our aim at the academy is to make the students imbibe discipline and groom moral and ethical values. Come, be a part of this success story and fulfil your desire for joining the reputed Indian Armed forces and serving the nation.
Best NDA Academy in Lucknow | Join WDA Lucknow – Warriors Defence Academy deeply appreciative and offer you our most grateful welcome. We are happy to announce that Ex. GTO Officer Colonel R. K. Tiwari Sir going to Join our Academy to Guide NDA and CDS aspirants For SSB. WDA is the Best NDA and SSB Coaching in Lucknow India. #Best NAVY Academy in Lucknow
Warriors Defence Academy is the Best NDA Coaching in Lucknow. We are the Leading Coaching Institute for NDA/CDS/AFCAT/Army/Air Force/Navy Located in Lucknow. Warriors Defence Academy has the Largest GTO Ground in India. The Aspirants of Defence Services are guided by Ex. Defence Officers. WDA was also Awarded as Best NDA Academy in Lucknow. #Best NAVY Academy in Lucknow
Address: 545-GA/1-CHHA, Chandganj Garden Road, beside Madhuwan Guest house, near Railway crossing, Kapoorthla, Bara Chandganj, Chandralok, Lucknow, Uttar Pradesh 226006
Website: https://warriorsdefenceacademy.com/
Website: https://www.warriorsndaacademy.com/
FIFTH SCORPÈNE-CLASS SUBMARINE INS VAGIR COMMISSIONED INTO INDIAN NAVY

Naval officers onboard the fifth Kalvari-class submarine 'INS Vagir' during its commissioning ceremony, at the Naval Dockyard in Mumbai, on January 23, 2023
INS Vagir was launched into water on November 12, 2020, and commenced sea trials on February 1, 2022
The fifth Scorpène-class conventional submarine, INS Vagir, was delivered to the Navy and was commissioned into the Indian Navy on January 23. #Best NAVY Academy in Lucknow
INS Vagir was launched into water on November 12, 2020, and commenced sea trials on February 1, 2022.
The commissioning of the submarine, built under Project-75, will bolster the Navy's combat capability at a time when China has been increasing its presence in the Indian Ocean region.
"The induction of INS Vagir is another step towards the Indian Navy, consolidating its position as a builder's Navy, as also reflects MDL's capabilities as a premier ship and submarine building yard," a press release by the Ministry of Defence said. #Best NAVY Academy in Lucknow
Navy Chief Admiral R Hari Kumar was present at the induction ceremony as the Chief Guest.
"In the Navy, it is a time-honored tradition that old ships and submarines never die. In keeping with that spirit, this submarine in front of us is a reincarnation of the erstwhile Vagir, which served India and the Indian Navy for three decades," he said at the ceremony. #Best NAVY Academy in Lucknow
"In its new avatar also, she is a lethal platform with a formidable weapons package and state-of-the-art stealth technology. Her capabilities and firepower will not only enhance the Navy's combat potential but will also add many teeth to our efforts at deterrence," Admiral Hari Kumar added.
The Admiral also said that INS Vagir's induction underscores the coming of age of India's shipbuilding industry and the maturing of the country's defence ecosystem. "These aspects also serve to reinforce the Indian Navy's unequivocal commitment and steadfast resolve to be a fully Atmanirbhar [self-reliant] force by 2047," he said. #Best NAVY Academy in Lucknow
India has been working on bolstering its maritime capability with a focus on the Indian Ocean in the backdrop of concerns over China's growing forays into the region, considered the backyard of the Indian Navy. #Best NAVY Academy in Lucknow
Project 75 includes the indigenous construction of six submarines of Scorpene design.
The submarines are being constructed at Mazagon Dock Shipbuilders Limited (MDL) in Mumbai in collaboration with the Naval Group of France.
Six Scorpene submarines are being built under Project-75 by MDL under technology transfer from the Naval Group of France under a $3.75 billion deal signed in October 2005. The project is about four years behind schedule. #Best NAVY Academy in Lucknow
The sixth and last of the Scorpène-class submarines, INS Vagsheer, was launched into the water in April 2022 and is expected to be delivered to the Navy by the end of 2023.
The first submarine INS Kalvari was commissioned in December 2017, the second submarine INS Khanderi in September 2019, the third one INS Karanj in March 2021 and the fourth one INS Vela joined service in November 2021.