Best Coaching Institute for NDA in Lucknow
Best Coaching Institute for NDA in Lucknow: We offer excellent preparatory training for the entrance examinations to get into the Indian armed forces.
Since our inception 7 years ago, under the captaincy of one of India's leading youngest entrepreneurs – Mr. Gulab Singh. Hundreds of our candidates have been selected and many of whom have attained top ranks in final UPSC merit. #Best Coaching Institute for NDA in Lucknow
The institute has highly qualified and reputed team instructors each fully devoted to providing an unparalleled education for NDA/CDS/SSB/AFCAT/CAPF.
The task of teaching transcends the classrooms so as to guide the students to realize their highest potential, and to encourage them to optimize the results.
Involvement and excellence in extracurricular activities like SSB guidance, personality development, debates, team games, lecture, etc feature in the training.
Our aim at the academy is to make the students imbibe discipline and groom moral and ethical values. Come, be a part of this success story and fulfill your desire for joining the reputed Indian Armed forces and serving the nation.
Best NDA Academy in Lucknow | Join WDA Lucknow – Warriors Defence Academy deeply appreciative and offer you our most grateful welcome. We are happy to announce that Ex. GTO Officer Colonel R. K. Tiwari Sir going to Join our Academy to Guide NDA and CDS aspirants For SSB. WDA is the Best NDA and SSB Coaching in Lucknow India. #Best Coaching Institute for NDA in Lucknow
Warriors Defence Academy is the Best NDA Coaching in Lucknow. We are the Leading Coaching Institute for NDA/CDS/AFCAT/Army/Air Force/Navy Located in Lucknow. Warriors Defence Academy has the Largest GTO Ground in India. The Aspirants of Defence Services are guided by Ex. Defence Officers. WDA was also Awarded as Best NDA Academy in Lucknow.
Address: 545-GA/1-CHHA, Chandganj Garden Road, beside Madhuwan Guest house, near Railway crossing, Kapoorthla, Bara Chandganj, Chandralok, Lucknow, Uttar Pradesh 226006
Website: https://warriorsdefenceacademy.com/
Website: https://www.warriorsndaacademy.com/
Best SSB Coaching in Lucknow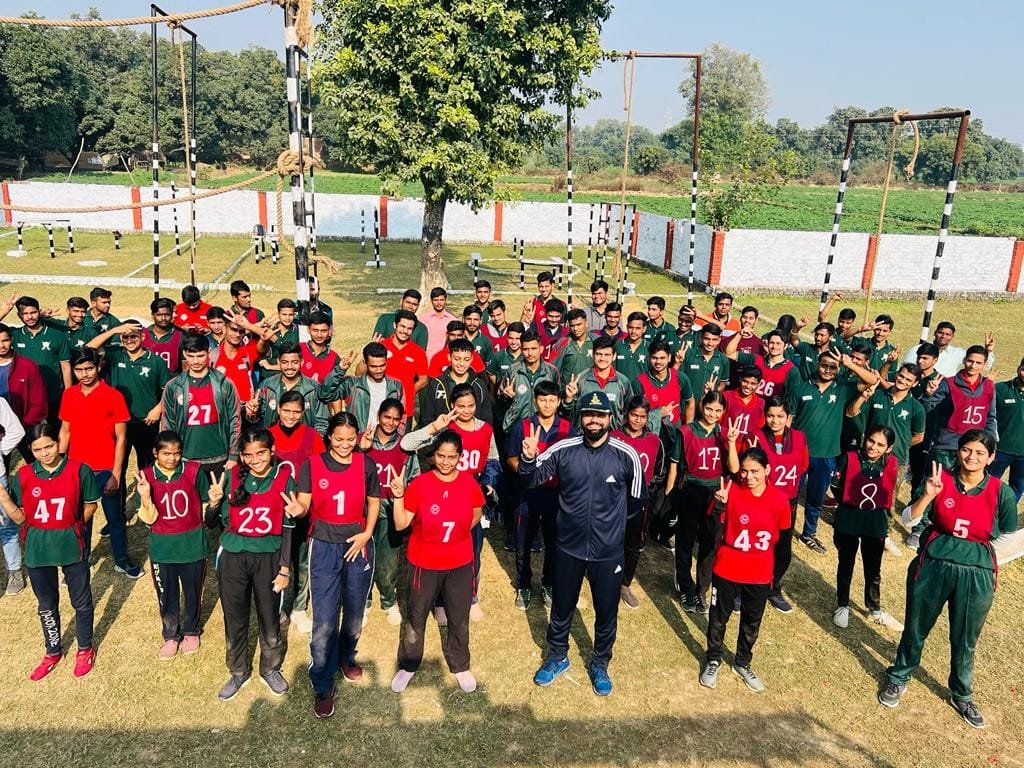 PAKISTAN MUST ACKNOWLEDGE INDIA'S INCREDIBLE ECONOMIC GROWTH
Islamabad: It is time for Pakistan's military, bureaucratic, political, business, and all others to turn the page on a broken, dysfunctional, and failed status quo and it must acknowledge India's incredible coming of age as a country, writes Mosharraf Zaidi in The News International.
In 1999, when General Musharraf sprung the Kargil misadventure on the Pakistani people, India had a GDP of just over USD 450 billion, but now it is at USD 3.18 trillion, said Zaidi.
India's ability to sit at the global table is in a different league – nay, a different universe – than it was in 1999. India has put on what I like to call 'big boy pants,' said Zaidi.
While Pakistan is nearly one-tenth of India's size in terms of its economy and its GDP is around USD 350 billion only. #Best Coaching Institute for NDA in Lucknow
The delusion of economic parity, if it ever existed, is beginning to corrode, while the economic growth story of India has only just begun, said Zaidi.
By 2030, or in less than seven years, Morgan Stanley forecasts India's overall GDP to grow from its current USD 3.18 trillion to nearly USD 8 trillion.
India currently accounts for 2.2 percent of global exports. Morgan Stanley expects this to rise to 4.5 percent of global exports in 2030. The retail market in India is expected to more than double over these next seven years to over USD 1.8 trillion. #Best Coaching Institute for NDA in Lucknow
Perhaps most importantly, per capita GDP is expected to increase from USD 2,278 per year to USD 5,242 per year. The percentage of Indian households with an annual income above USD 35,000 per year is expected to rocket up from 5.6 percent to over 25 percent of all Indian households. That means that one in every four Indian households will be a global middle-class home, reported The News International.
Most will have highly literate individuals driving that household income. Most will be consumers of luxury goods. The Indian celebrity will be the highest paid on the planet because the upper-middle-class Indian will be the single most sought-after consumer on the planet. From being a country full of poor people, India is on its way to becoming a country with a lot of rich people, leveling up their entire economy in 2030.
The substantially larger economic entity that India will be in 2030 is fuelled by India's society, polity and economy today, said Zaidi.
India's greatness as a nation is being actualized at a time, under its leadership took decisions that are being rewarded with the grandest prizes.
Of these rewards, the most powerful is the transformation of India from a poor country full of poor people to a rich country with an ever-increasing number of rich people, reported The News International.
And this is what explains – from Abu Dhabi to Tokyo, and from Washington DC to Canberra – the red carpet that is laid out for Prime Minister Narendra Modi almost everywhere he goes.
Meanwhile, internal disquiet in Pakistan, including the unsustainable and unconstitutional interference of the military in civilian affairs, the incompetence of its policy elites, and its dysfunctional economic affairs, all merit a serious set of transformational reforms, said Zaidi.
Pakistan's vulnerability to terrorism and the tendency of Pakistanis in high offices towards strategic stupidity (eg, Kargil, the desperation of the Bajwa Doctrine) have weakened Pakistan, but they have not altered the baseline of national security for Pakistan.