Best Classes for NDA in Lucknow
Best Classes for NDA in Lucknow: We offer excellent preparatory training for the entrance examinations to get into the Indian armed forces.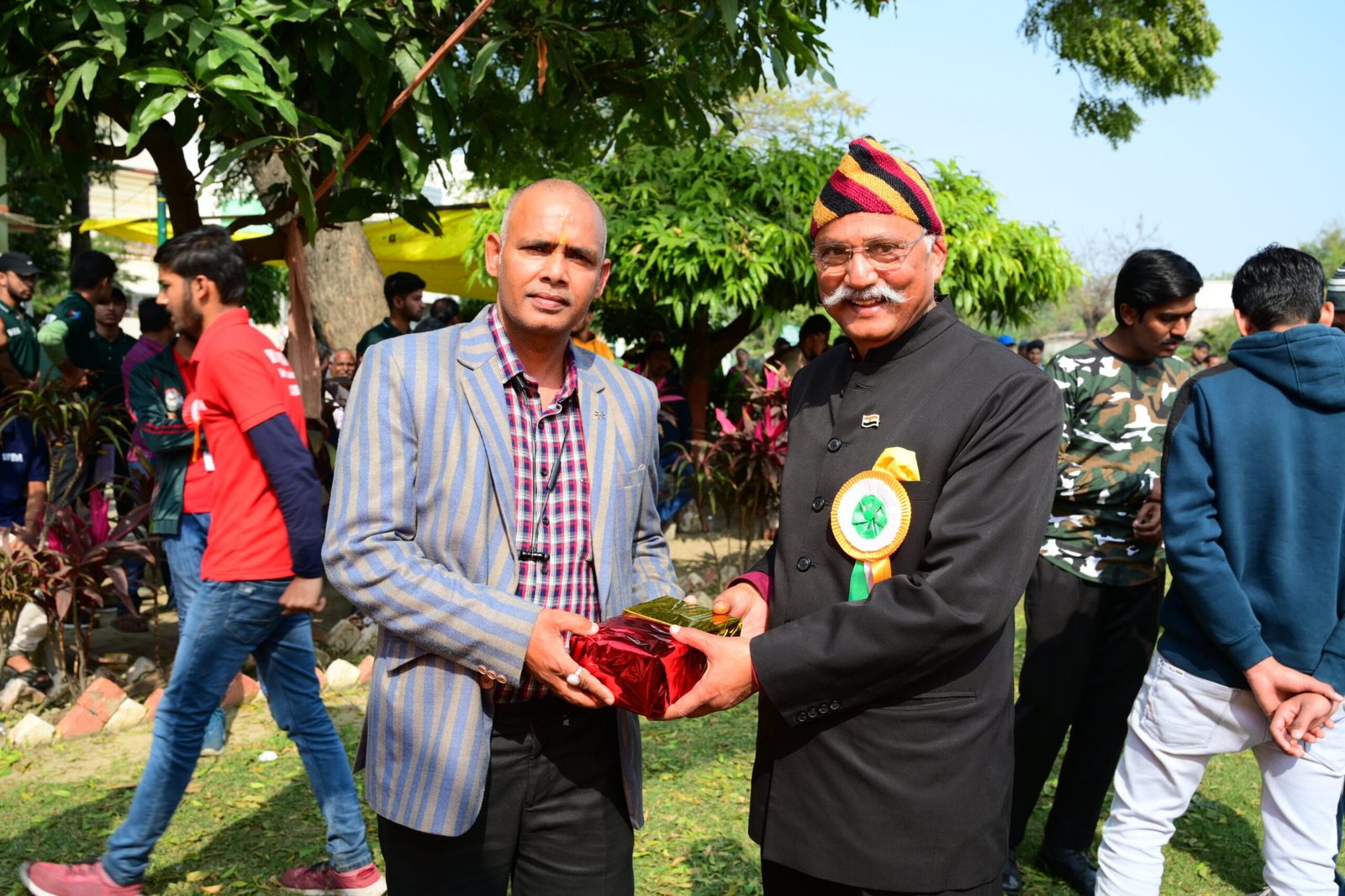 #Best Classes for NDA in Lucknow: Since our inception 7 years ago, under the captaincy of one of India's leading youngest entrepreneurs – Mr. Gulab Singh. Hundreds of our candidates have been selected and many of whom have attained top ranks in final UPSC merit.
The institute has highly qualified and reputed team instructors each fully devoted to providing unparalleled education for NDA/CDS/SSB/AFCAT/CAPF. #Best Classes for NDA in Lucknow
The task of teaching transcends the classrooms so as to guide the students to realize their highest potential, and to encourage them to optimize the results.
Involvement and excellence in extracurricular activities like SSB guidance, personality development, debates, team games, lecture, etc feature in the training.
Our aim at the academy is to make the students imbibe discipline and groom moral and ethical values. Come, be a part of this success story and fulfill your desire for joining the reputed Indian Armed forces and serving the nation. #Best Classes for NDA in Lucknow
Best NDA Academy in Lucknow | Join WDA Lucknow – Warriors Defence Academy deeply appreciative and offer you our most grateful welcome. We are happy to announce that Ex. GTO Officer Colonel R. K. Tiwari Sir going to Join our Academy to Guide NDA and CDS aspirants For SSB. WDA is the Best NDA and SSB Coaching in Lucknow India. #Best Classes for NDA in Lucknow
Warriors Defence Academy is the Best NDA Coaching in Lucknow. We are the Leading Coaching Institute for NDA/CDS/AFCAT/Army/Air Force/Navy Located in Lucknow. Warriors Defence Academy has the Largest GTO Ground in India. The Aspirants of Defence Services are guided by Ex. Defence Officers. WDA was also Awarded as Best NDA Academy in Lucknow. #Best Classes for NDA in Lucknow
Address: 545-GA/1-CHHA, Chandganj Garden Road, beside Madhuwan Guest house, near Railway crossing, Kapoorthla, Bara Chandganj, Chandralok, Lucknow, Uttar Pradesh 226006
Website: https://warriorsdefenceacademy.com/
Website: https://www.warriorsndaacademy.com/
AGEING FLEET, EXPIRED CONTRACTS, CHINA— INDIA HAS A SUBMARINE ISSUE, PROJECT-75 NOT HELPING WRITES CONGRESS LEADER
Given the long time required to manufacture submarines, there is almost a certainty that India will have a serious crisis in the next few years
by Manvendra Singh
With the formal induction of INS Vagir, India has commissioned the fifth of its six Kalvari-class diesel-electric attack submarines. The last in the series in the Project-75 program, INS Vagsheer is likely to be commissioned sometime in 2023, thus pulling the curtains down on India's most ambitious conventional submarine project. #Best Classes for NDA in Lucknow
India will have less than 20 operational submarines with the completion of this program. It is still a far cry from current and future national security requirements. And the greater worry is that there is no commitment to fulfil long-term submarine requirements.
The Project 75 submarines have been made at Mumbai's Mazgaon Dockyard Limited in a technology transfer agreement with the French manufacturer, Naval Group. The technology is from the sophisticated Scorpène-class submarine that has been lauded worldwide among sub-sea warriors.
The multi-billion dollar contract would be a precursor for a more ambitious domestic programme that envisioned a further production run of modern and conventionally powered submarines, even as India developed its indigenous nuclear-powered vessels. #Best Classes for NDA in Lucknow
The latter is the seaborne platform in the triad of nuclear delivery options. The nuclear submarine is the course, the most secure of the three platforms since it is virtually impossible to detect its presence in the deep seas.
Single Vendor Situation
Even as the indigenous nuclear-powered submarine INS Arihant sails the oceans, the number of conventional submarines in India's arsenal continues to face declining numbers. A large part of the fleet has aged beyond retrofitting or refurbishment. The only recourse left was for a continued modern induction program, which has stalled with the completion of the Kalvari-class submarine project. The subsequent submarines were to be inducted under the Project 75 (I) program. 'I' stood for India and depended on a domestic production run of advanced submarines with stealth capabilities and air-independent propulsion, thus giving them greater range and survivability. There was meant to be a complete transfer of technology from foreign partners, but that has run aground as manufacturers pulled out. #Best Classes for NDA in Lucknow
All the manufacturers have cited unreasonable and mostly impossible contractual obligations imposed in the Request for Proposals (RFP) by the Ministry of Defence. The RFP called for domestic production and had stringent penalties on the original equipment manufacturer for delays. As a result, India finds itself in a single-vendor situation, which the country's government auditing system does not allow. This peculiar predicament has vexed decision-makers, so the contract deadline was continually extended until it finally expired on 31 Dec 2022. An assurance by the Chief of Naval Staff during the annual Navy Day press conference wasn't convincing. #Best Classes for NDA in Lucknow
It is unclear how and when the long pending Project 75 will get cleared, given the complexities of the initial RFP. Unless there is a serious climb down in the exacting Indian contractual obligations, it is unlikely there will be more than one foreign original equipment manufacturer (OEM) willing to take the plunge. As things stand so far, South Korea's Daewoo Shipbuilding and Marine Engineering haven't officially pulled out of the race, potentially making it a single-vendor bidding situation. But none of the other manufacturers have submitted their responses to the RFP, thus extending the deadline all over again.
With the completion of the Project 75 production cycle and no progress on its successor program, India now has an expensive production line lying idle with wasted technical skills.
Indian Ocean And China
It is not a luxury any country could afford in this era, especially not one in the complex security scenario that India is in. Even as its troops' stand-off with China on the Ladakh front enters its third year, tensions are not easing elsewhere along the undemarcated border. The one area where India was placed militarily better than China, on the high seas, is also under serious competition now.
With a mix of nuclear and diesel-electric vessels, China currently has 66 submarines in its fleet. And more are on their way at a rapid rate. So much so that China is also able to supply AIP-capable submarines to Pakistan. Given the long lead time required to manufacture submarines, there is almost a certainty that India will have a serious crisis with its sub-surface fleet in the next few years. With no production commitments available in the foreseeable future and a steadily aging fleet, it is a matter of time before India finds itself playing catch up even in the Indian Ocean. #Best Classes for NDA in Lucknow
Last year's neighborhood visit of the Chinese spy ship Yuan Wang 5 wasn't simply an eavesdropping exercise. It was mapping operational routes for Chinese submarines for the near future. Given the large number of submarines available to the Chinese navy, the near future could not be very far.
Manvendra Singh is a Congress leader