Significance of all Badges of Indian Army | Best Defence Coaching in Lucknow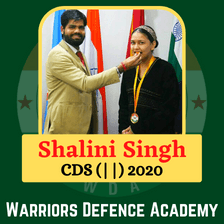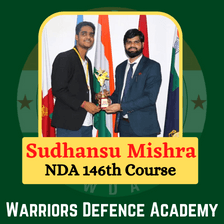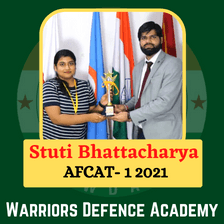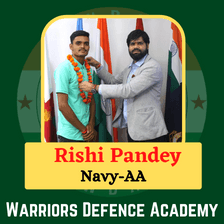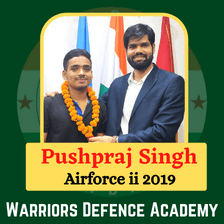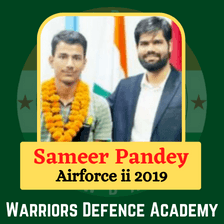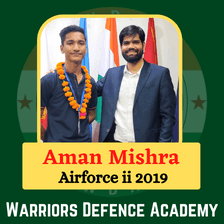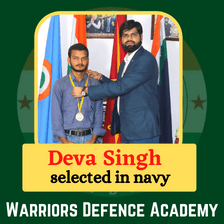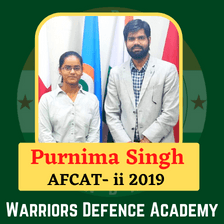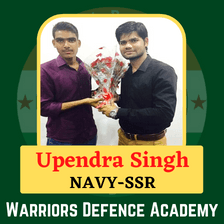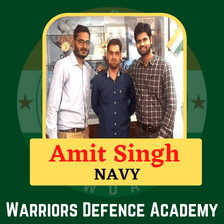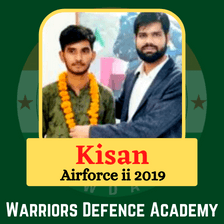 Warriors Defence Academy | Best NDA Coaching in Lucknow | Best Airforce Coaching in Lucknow | Best Defence Coaching in Lucknow India, AFACT Coaching in Lucknow
Address: 545-GA/1-CHHA, beside Madhuwan Guest house Chandganj Near Railway Crossing, Kapoorthla, Lucknow, Uttar Pradesh 226006
Phone Call:
+91-7081011964
Website:
https://warriorsdefenceacademy.com/
https://warriorsndaacademy.com/
https://warriorsndaacademy.com/blog/
Significance of all Badges of the Indian Army
BALIDAAN BADGE:
The Parachute Regiment's special forces have a distinct insignia known as Balidaan, which consists of a commando dagger pointing downwards with upward-extending wings extending from the blade and a scroll superimposed on the blade with "Balidaan" engraved in Devanagari; the entire insignia is in silver metal on an upright red plastic rectangle. The Balidaan Badge can only be worn by Para Commandos.
PARA WINGS:
There is only one airborne brevet left: a white open parachute with light blue wings extending from it, all set against a gray-green drab backdrop. (There have been several other variations for ceremonial/mess uniforms, such as gold wired wings on a maroon flannel for the PBG on their ceremonial tunics, and the same on a scarlet backdrop for the PBG on their ceremonial tunics.) Previously worn on the upper right sleeve, it has been worn above the right chest pocket and name tag since 1975.
JUMP INDICATOR WINGS: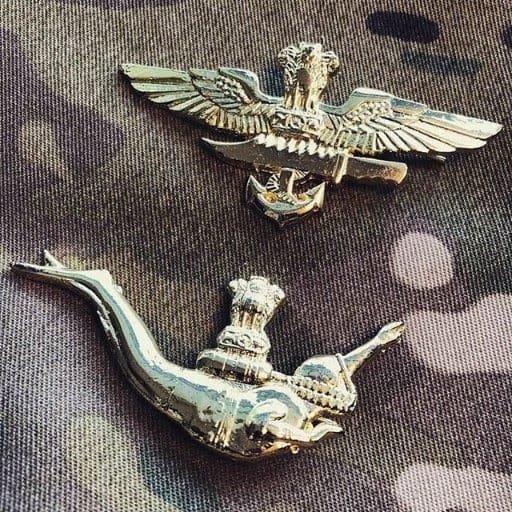 As Jump Indicator Wings, a small enameled variant (white parachute with blue, yellow, or red wings) is worn on the left pocket (for 25, 50, or 100 descents, respectively). A brass badge with stars at the bottom of the parachute has replaced the small enameled badge, with one star denoting 25 leaps, two stars 50 jumps, and three stars 100 jumps.
DIVING BADGE: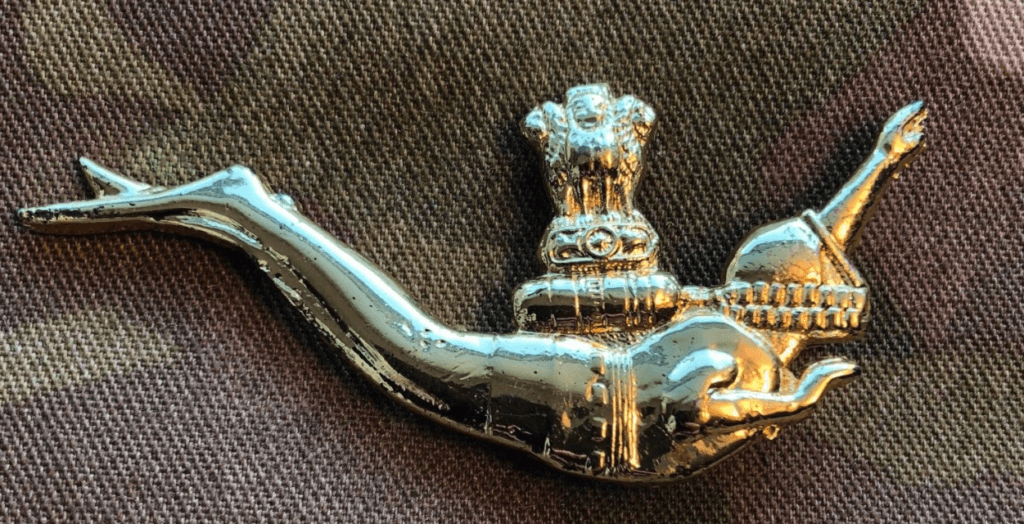 Some trainees are often taught advanced infiltration and exfiltration techniques, either by air (combat freefall) or by sea (combat diving). The Diving badge is awarded to those who choose battle diving. The badge denotes that you are prepared to undertake any task, on land or at sea. Diving badges are popular in SF because every squadron/company has a diving part.
COMMENDATION CARD:
All three parts of the military issue Commendation Cards, which are identifications granted for "singular demonstrations of valor or recognized assistance or dedication to obligation performed either in operational or non-operational zones that don't fit the bill for a higher heroism grant or for which the higher honor is unseemly." The honor will be given for a specific demonstration of mental fortitude or outstanding help. The honor won't be given to a person who has died." At the level of the greatest official, every one of the three branches issue Commendation Cards (Chief of the Army Staff, Chief of the Naval Staff, and Chief of the Air Staff). Lower-level honors appear to vary between programs.
COMBAT FREE FALLING BADGE:
To pass the free-fall course, you should take in any event 50 leaps from statures of up to 33,500 feet. The methods of HALO (High Altitude Low Opening) and HAHO (High Altitude High Opening) are both instructed. Freefall jumpers wear a gold identification notwithstanding the standard parachute identification.
Sniper Badge: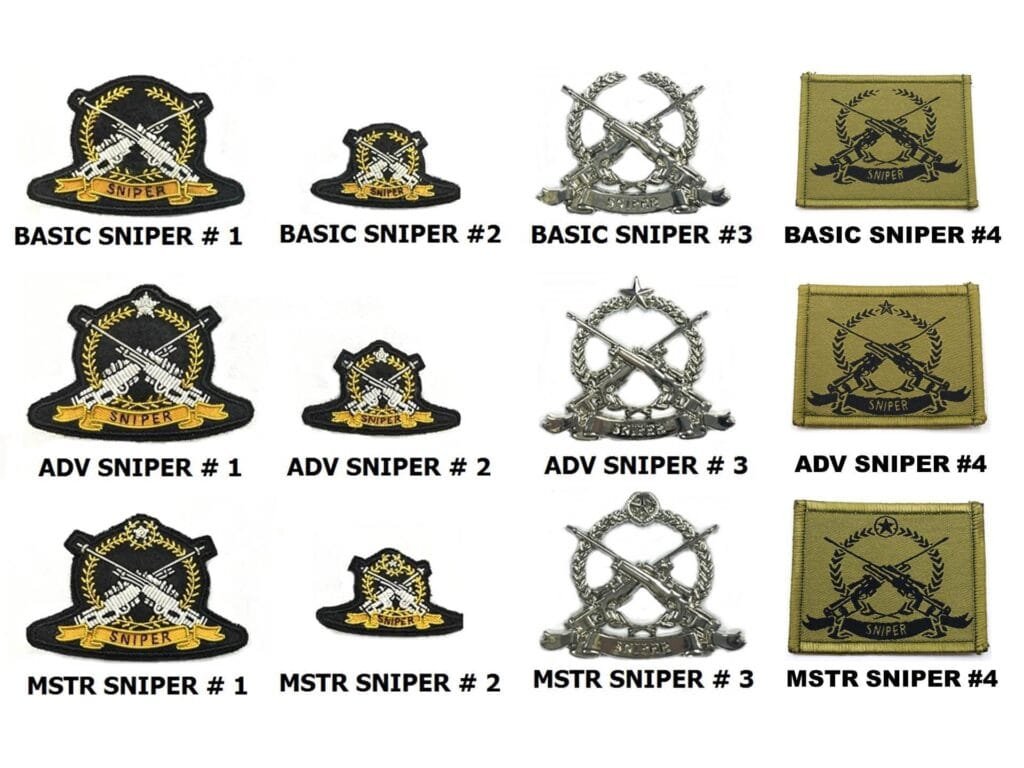 The Sniper Badge designates a soldier who is a professional marksman who can fire at high-value targets at longer-than-usual ranges in any terrain using projectile arms.
Rashtriya Rifles Badge: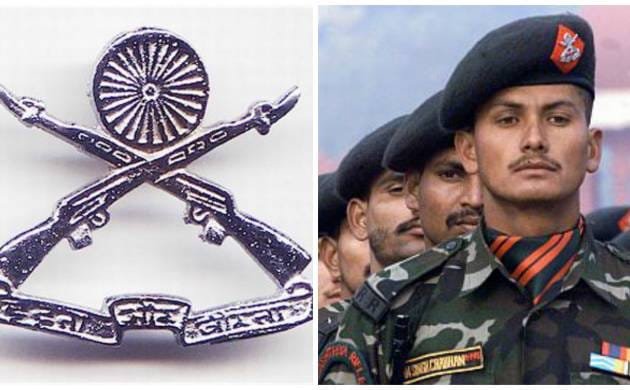 This badge indicates that the operative worked in a field area of J&K and was deputed into the Rashtriya Rifles, a counter-insurgency unit that deals with terrorist and insurgency activities in the valley.
AFCAT
,
Airforce
,
Best NDA Coaching in India
,
Best NDA Coaching in Lucknow
,
CDS
,
Defence Coaching
,
Latest News
,
Navy
,
Navy SSR
,
NDA Coaching
,
Our Team
,
Popular News
,
Selection
,
SSB
,
SSB Coaching
,
Tour of Duty
,
Warriors Defence Academy
Special Group Badge (Mavericks):

The Special Group Badge (Mavericks) is worn by para SF operatives assigned to the Special Frontier Force (SFF). In a black backdrop, a maverick badge depicts a hand carrying a golden knife with two straight golden wings protruding from it.
CIJWS Badge:
This Counter-Insurgency and Jungle Warfare School badge is won after completing a course focused on unconventional warfare, especially counter-insurgency and guerrilla warfare. CIJWS is one of the world's leading counter-insurgency training centers.
Commando Dagger Badge: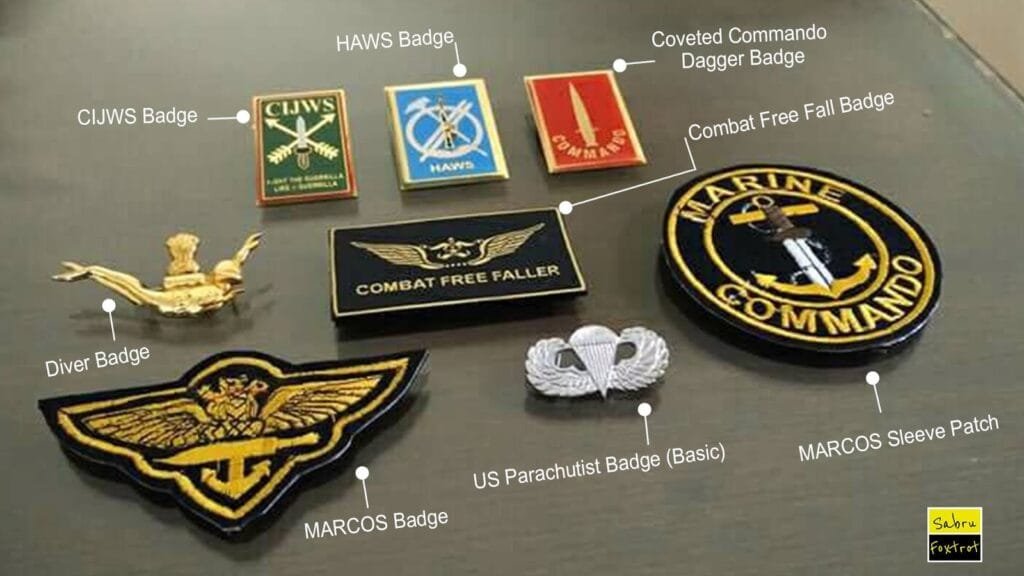 Soldiers who succeed at the Commando Training Course during their time at Commando School, Belgaum, is awarded the coveted Commando Dagger Badge. They are trained as "Ghatak," or Specialized Infantry Commandos, and are trained in a variety of warfare techniques such as scaling, demolition, heliborne assault, and close-quarter battles.
SHOULDER TITLE:
The Special Forces person presently wear a maroon bended shoulder title with exceptional powers weaved in light blue, which supplanted the commando tab, which had been being used since its origin, in 2006.
REGIMENTAL BADGE: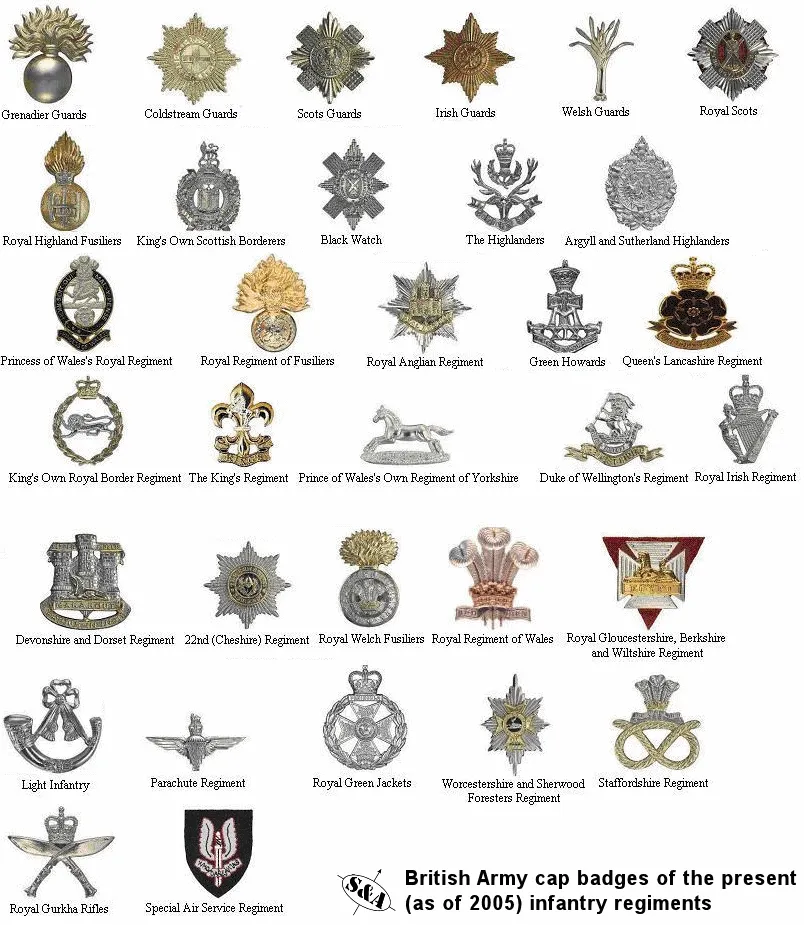 The Parachute Regiment's regimental identification is an open parachute halfway taken cover behind a circle with "PARACHUTE" at the top and a look with "REGIMENT" at the base; wings stretch out from the circle, and a knife is superimposed on the parachute and upper segment of the circle; the entire in silver metal.
HAWS Badge: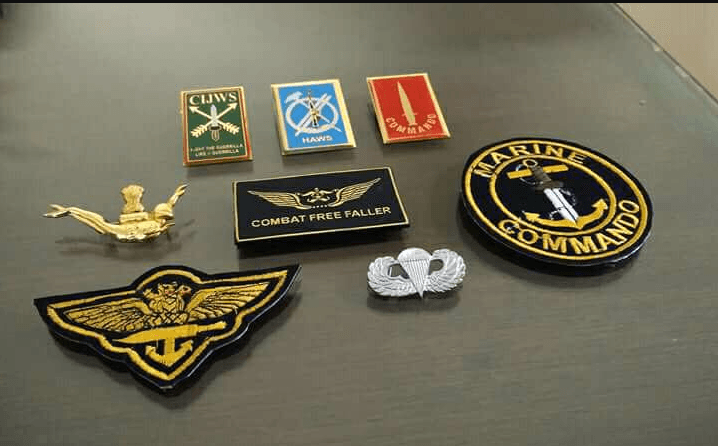 This High Altitude Warfare School identification is granted after the teacher level reviewing in the snow–specialty and winter fighting course.
NSG Badge:
This badge denotes that the wearer has been assigned to the NSG (National Security Guards) special response unit for urban warfare and hostage rescue.
Sky Marshal Badge: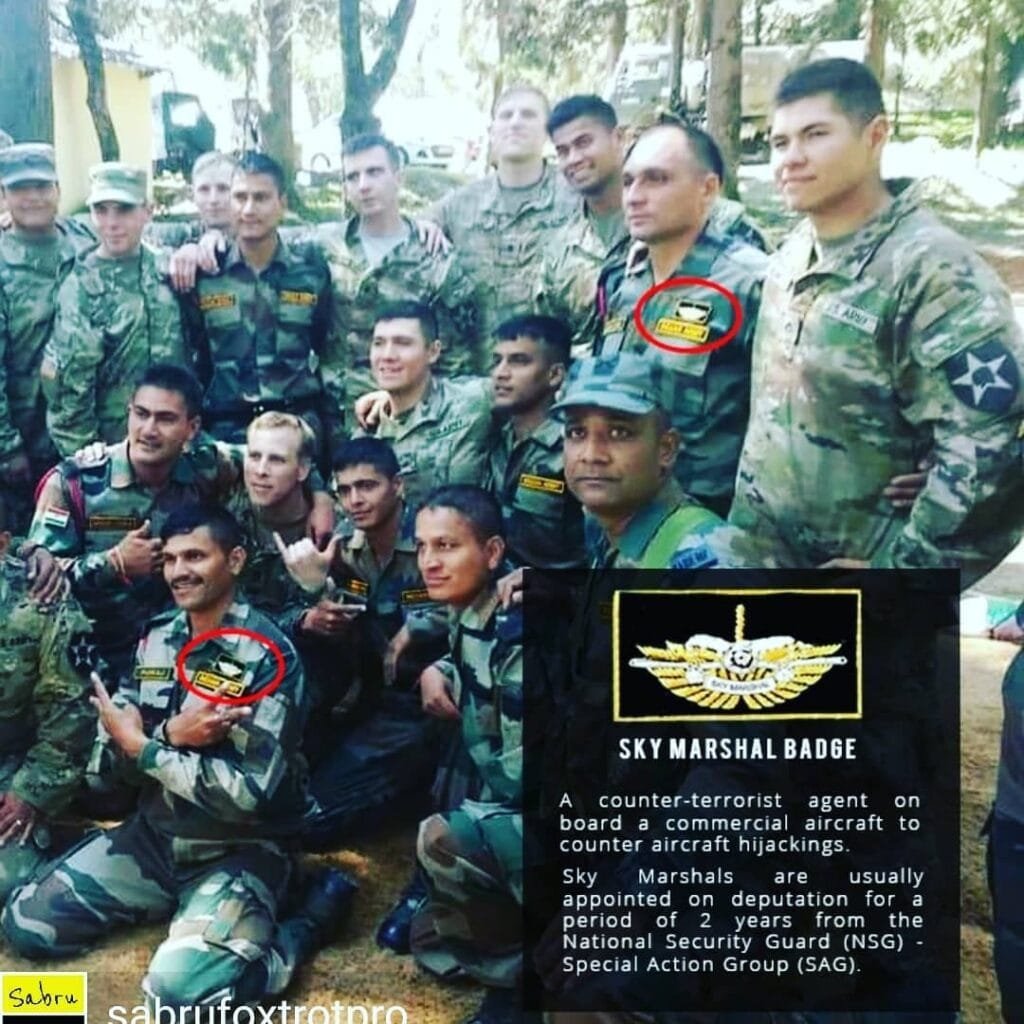 The Sky Marshal Badge is worn by anyone who has been assigned to the NSG's 52 Special Action Group (National Security Guards). This 52 SAG prepares staff to deal with attempted hijackings on international flights and is specially trained to do so.
HEADGEAR:
The standard headgear, as with most of the world's parachute forces, is a maroon beret, while Sikh personnel can wear a maroon turban.
TIGER HILL BADGE:
Awarded to Para Commandos who assisted in the capture of Tiger Hill during the Kargil War in 1999.
MEDALS AND GALLANTRY AWARDS: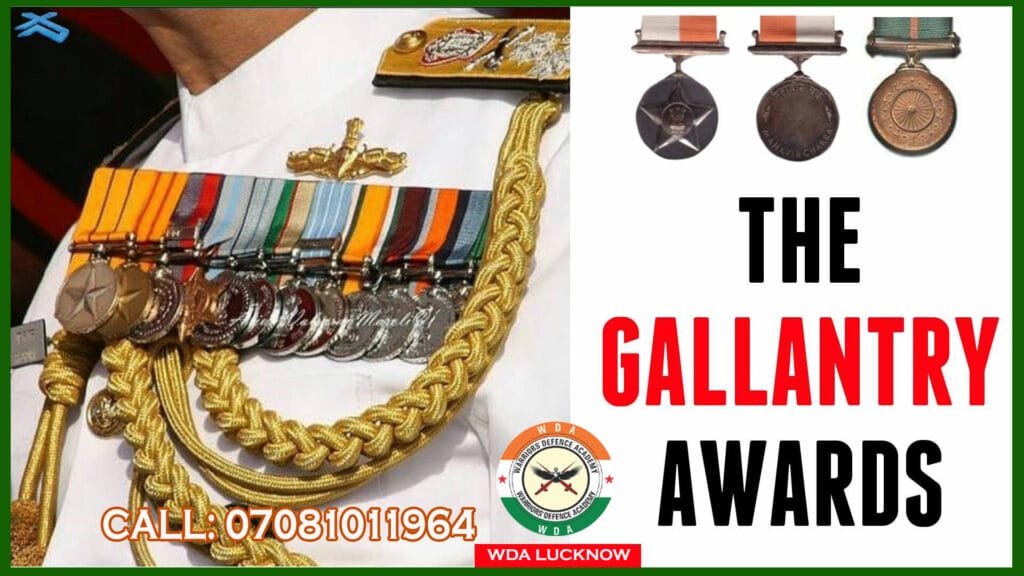 In addition to both of these patches, there are medals worn on the left side pocket.
NAMEPLATE: The nameplate displays the Para commando's name.
INSIGNIA OF THE UNIT: This badge identifies the regiment that the para commando belongs to. This is worn below the nameplate on the right side
CHAKRATA BADGE: This is an unusual badge that looks like a winged square with a dagger encased in lightning and is worn over the ribbons. After the Sino-Indian war in 1962, this denotes service with the Special Frontier Force based in Chakrata.
OTHER BADGES: The Para Commandos may receive a variety of other badges for completing regular courses, such as an ATGM course or a Badge for being assigned to a Training Institute. Badges won during significant wars are also included.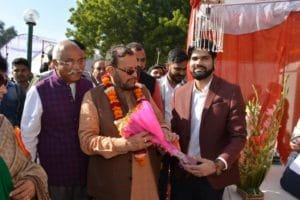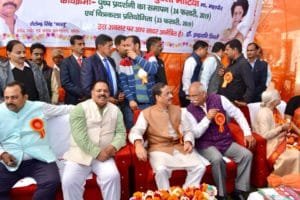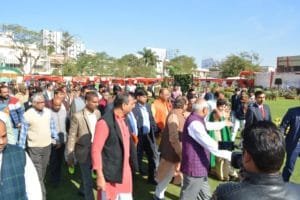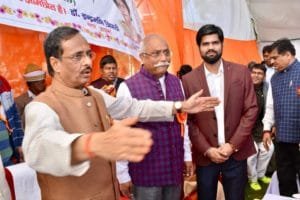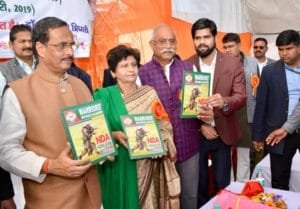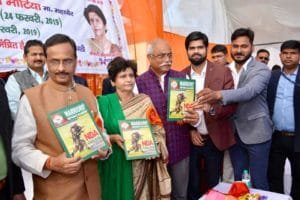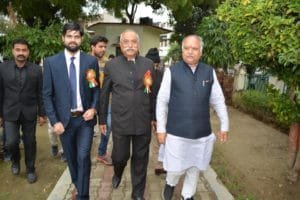 CONTENT BY PRASHANT SINGH
Faculty of personality development | 5+ years of experience of teaching | Masters in English literature | 10 times CDS qualified, | Defence enthusiast, educator and explorer