A Clever How To Guide for NDA Exam 2024: Unleash Your Potential with Top NDA Coaching in Lucknow at Warriors Defence Academy
Introduction:
Are you aspiring to join the prestigious National Defence Academy (NDA) and serve your nation? The NDA Exam 2024 is your gateway to an exciting career in the military. To help you excel in this highly competitive exam, we have partnered with the renowned Warriors Defence Academy, the top NDA coaching in Lucknow. This clever how-to guide will provide you with expert tips and strategies to effectively prepare for NDA Exam 2024, ensuring your success with Warriors Defence Academy.
Step 1: Understanding the NDA Exam:
Familiarize yourself with the exam pattern, syllabus, and eligibility criteria.
Note the weightage of each subject, including Mathematics, General Ability Test (GAT), and English.
Gather insights into the physical fitness requirements for the NDA selection process.
Step 2: Enroll at Warriors Defence Academy:
Discover the advantages of joining Warriors Defence Academy, known for its exceptional track record.
Visit their website and explore the comprehensive NDA coaching programs they offer.
Contact their counselors to discuss your goals and find the best-suited coaching program.
Enroll in the coaching program that aligns with your requirements and budget.
Step 3: Craft a Study Plan:
Develop a personalized study plan that covers all the NDA Exam subjects and topics.
Allocate sufficient time for each subject within your daily routine.
Include regular revision sessions to strengthen your knowledge and understanding.
Seek guidance from Warriors Defence Academy's expert faculty to fine-tune your study plan.
Step 4: Access High-Quality Study Material:
Utilize the study material provided by Warriors Defence Academy, ensuring it meets the NDA Exam requirements.
Leverage their vast library of resources, including books, notes, online lectures, and mock tests.
Make use of digital platforms and applications recommended by the Warriors Defence Academy.
Step 5: Regular Evaluation and Practice:
Take advantage of the regular mock tests and evaluation systems provided by Warriors Defence Academy.
Analyze your performance, identify weak areas, and strive for improvement.
Practice previous years' question papers to familiarize yourself with the exam pattern and gain confidence.
Participate in group discussions and solve sample papers to enhance your problem-solving abilities.
Step 6: Focus on Physical Fitness:
Recognize the significance of physical fitness and incorporate a fitness routine into your daily schedule.
Engage in regular exercise, including running, swimming, and outdoor activities.
Consult Warriors Defence Academy's physical training experts to receive personalized guidance on fitness preparation.
Step 7: Stay Motivated and Maintain a Healthy Lifestyle:
Surround yourself with like-minded individuals who share similar aspirations.
Stay updated with inspiring success stories of individuals who cracked the NDA Exam.
Take care of your physical and mental health by getting adequate rest, eating well, and practicing mindfulness techniques.
Regularly interact with Warriors Defence Academy mentors for motivation and guidance.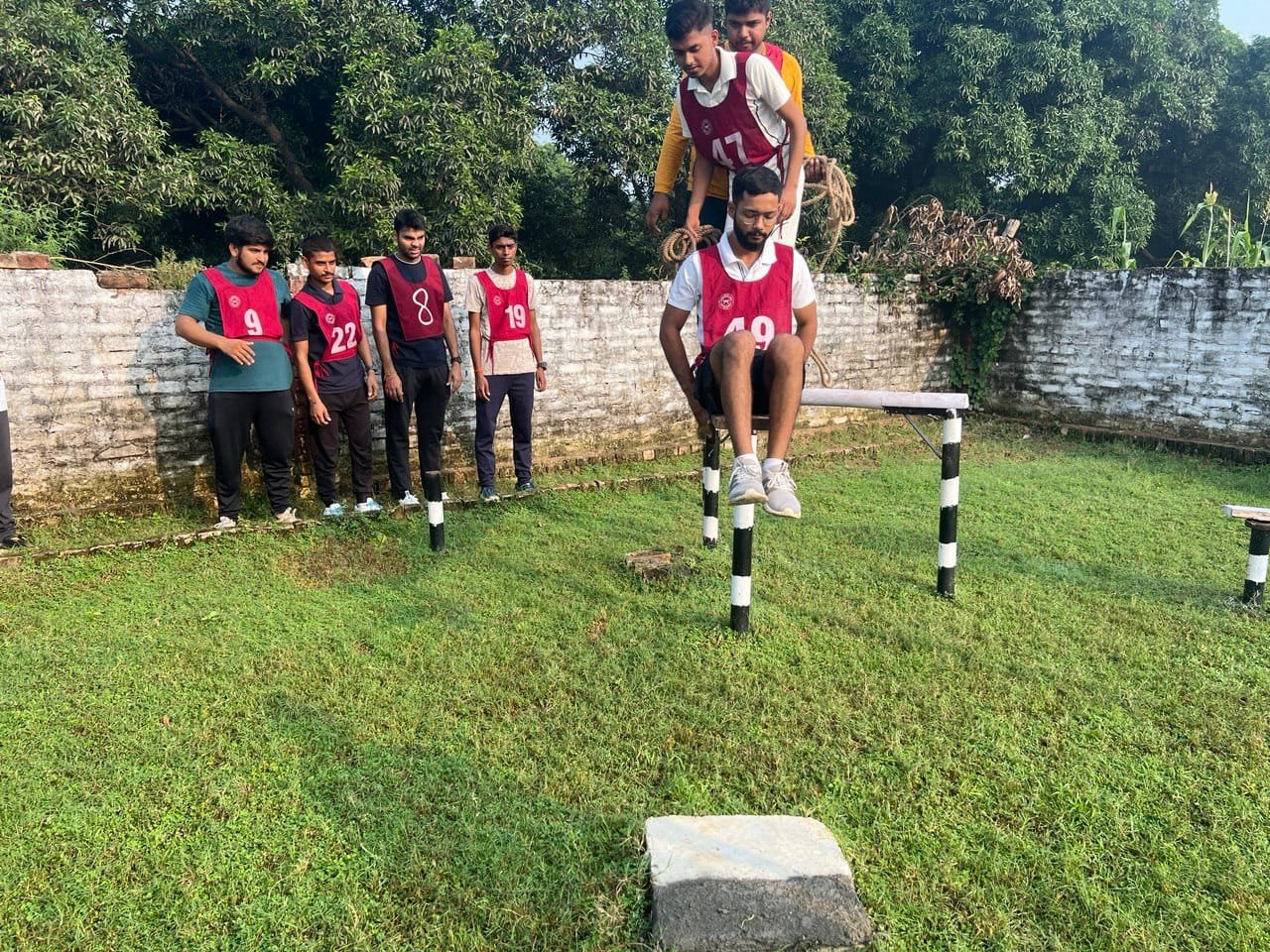 Conclusion:
With the clever combination of expert guidance from the Warriors Defence Academy, dedication, and effective study techniques, you are on the path to cracking the NDA Exam 2024. Embrace this how-to guide as your companion throughout your journey. Make the most of the top NDA coaching in Lucknow and unleash your true potential with Warriors Defence Academy. Best of luck with your NDA Exam preparation!