UPSC NDA & NA (II) Notification 2017 – Apply Online for 390 Defence & Naval Academy Posts: Union Public Service Commission (UPSC) has published notification to conduct National Defence Academy (NDA) & Naval Academy (NA) (II) Examination 2020 for admission to the Army, Navy and Air Force wings of the NDA for the 140th Course and for the 102nd Indian Naval Academy Course (INAC) commencing from 02-07-2018. Eligible unmarried male candidates may apply online from 07-06-2017 to 30-06-2017 till 06:00 P.M. Other details like age limit, educational qualification, selection process, how to apply are given below…
Best NDA/NA Coaching in Lucknow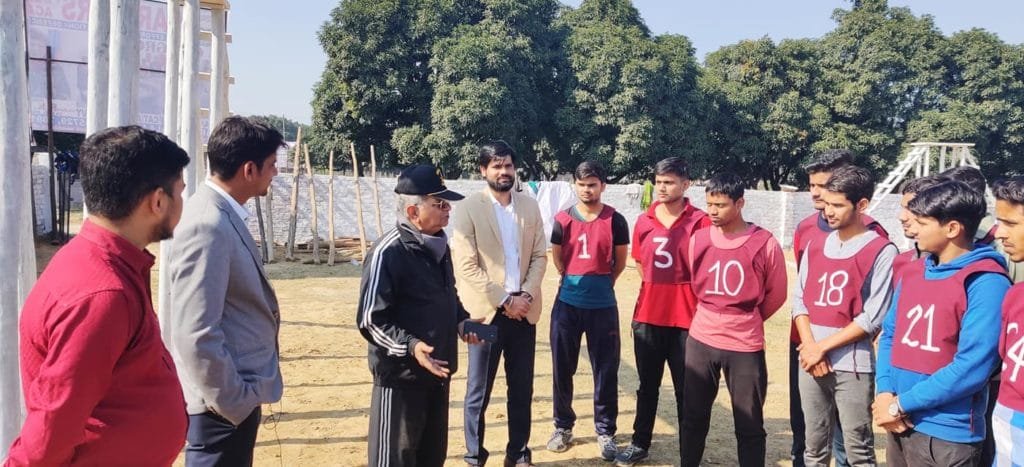 NATIONAL DEFENCE ACADEMY & NAVAL ACADEMY EXAMINATION (I), 2020
(Commission's Website http://upsc.gov.in)
IMPORTANT
1. CANDIDATES TO ENSURE THEIR ELIGIBILITY FOR THE EXAMINATION:
The candidates applying for the examination should ensure that they fulfil all the eligibility conditions for admission to the Examination. Their admission at all the stages of the examination will be purely provisional subject to satisfying the prescribed eligibility conditions.
Mere issue of Admission Certificate to the candidate will not imply that his
candidature has been finally cleared by the Commission.
Verification of eligibility conditions with reference to original documents is taken up only after the candidate has qualified for interview/Personality Test.
2. HOW TO APPLY
2.1 Candidates are required to apply online by using the website
upsconline.nic.in Brief instructions for filling up the online Application Form have been given in the Appendix-II (A) Detailed instructions are available on the above mentioned website.
2.2 The Commission has introduced the facility of withdrawal of
Application for those candidates who do not want to appear for the Examination. In this regard, Instructions are mentioned in Appendix-II (B) of this Examination Notice.
2.3 Candidate should also have details of one photo ID viz. Aadhar Card/
Voter Card/ PAN Card/ Passport/ Driving License/ School Photo ID/Any other
photo ID Card issued by the State/Central Government. The details of this
photo ID will have to be provided by the candidate while filling up the online application form. The same photo ID card will also have to be uploaded with the Online Application Form. This photo ID will be used for all future referencing and the candidate is advised to carry this ID while appearing for examination/SSB.
Age Limit: Candidates should be born not earlier than 02-01-1999 and not later than 01-01-2002.
Educational Qualification: Candidates should have Pass 12th Class of the 10+2 pattern of School Education or equivalent examination conducted by a State Education Board or a University for Army Wing of National Defence Academy, 12th Class pass of the 10+2 pattern of School Education or equivalent with Physics and Mathematics conducted by a State Education Board or a University for Air Force and Naval Wings of National Defence Academy and for the 10+2 Cadet Entry Scheme at the Indian Naval Academy.
Selection Process: Candidates will be selected based on performance in Written Examination, Psychological Aptitude Test, Intelligence & Personality Test and SSB Interview.
Application Fee: Candidates have to Pay Rs.100/- in the form of Cash in any Branch of SBI or by using net banking facility of State Bank of India/ State Bank of Bikaner & Jaipur/ State Bank of Hyderabad/ State Bank of Mysore/ State Bank of Patiala/ State Bank of Travancore or by using Visa/ Master Credit/ Debit Card. No Fee for SC/ ST candidates and sons of serving/ ex-Junior Commissioned Offcers/ Non-Commissioned Officers/ Other Ranks of Army and equivalent ranks in the Indian Navy/ Indian Air Force.
How to Apply: Eligible unmarried male candidates may apply online through the website www.upsconline.nic.in from 07-06-2017 to 30-06-2017 till 06:00 P.M.
Instructions for Applying Online:
1. Before applying online candidates should scan the copies of photograph and signature.
2. Log on to the website www.upsconline.nic.in.
3. Click on "Online Application for Various Examinations of UPSC".
4. Select the desired post & fill the Part I Online Application form by selecting the link.
5. Fill all the mandatory details and Submit.
6. After successful submission, an unique Registration ID will be generated, note it.
7. Make the fee payment and revisit the website.
8. Select Part II Registration and Log in yourself.
9. Fill all the mandatory details in Part II of Application.
10. After submitting the application form, take print out of system generated application form for further reference