Tiger Triumph exercise
The Tiger Triumph exercise was jointly conducted by the United States and Indian militaries in Visakhapatnam, Andhra Pradesh.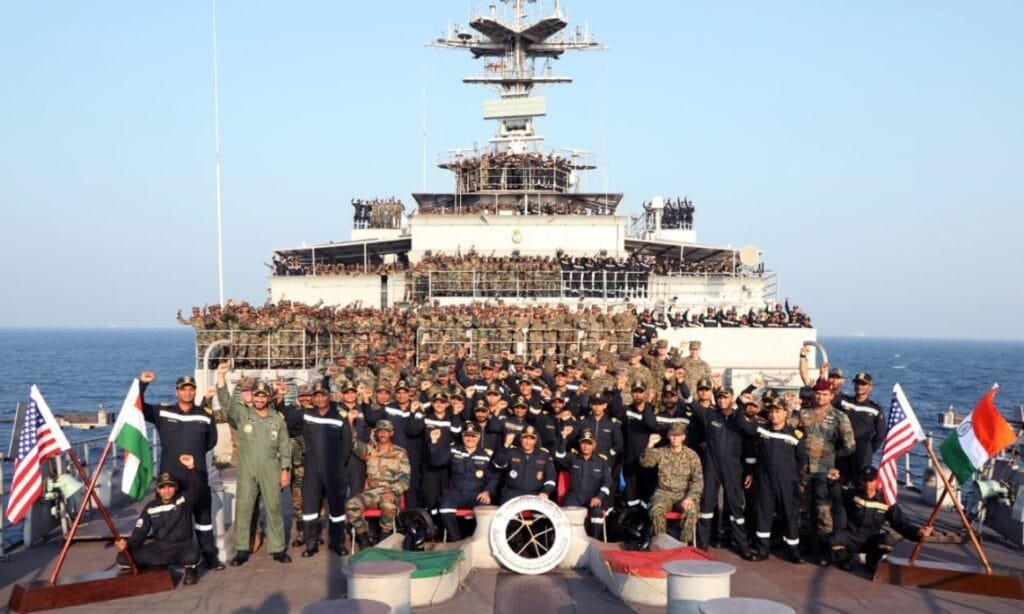 Key facts
The "Tiger Triumph" tabletop simulation was organized at India's Eastern Naval Command in Visakhapatnam from October 18 to 20 this year.
It is a comprehensive endeavour of the Indian and US military and diplomatic representatives to provide coordinated disaster relief to a notional third country hit by a super-cyclone.
Tiger Triumph exercise sought to improve interoperability between India and the US and create a multinational command and control model for humanitarian assistance in the Indian Ocean Region (IOR). #Tiger Triumph exercise
Its objective was to streamline diplomatic, operational, and logistical coordination between the two countries while responding to disasters.
50 individuals from India and the United States took part in this exercise.
The 2022 edition of the Tiger Triumph exercise is the second joint exercise between India and the US focusing on disaster relief.
The inaugural edition of Tiger Triumph, also held in Visakhapatnam, was organized for nine days in November 2019. It witnessed the participation of more than 500 US marines and sailors and around 1,200 Indian soldiers, sailors, and airmen. #Tiger Triumph exercise
It is the first tri-services exercise between US and India. It was organized under the aegis of the Integrated Defence Staff headquarters.
The 2022 Tiger Triumph marks the third time this year that the Indian and the US militaries are involved in a joint exercise in Visakhapatnam.
In February 2022, the US participated in an India-led bi-annual Milan exercise for the first time. In August, the USS Frank Cable visited Visakhapatnam, during which time, the US sailors and their Indian counterparts took part in briefings and an official dinner. #Tiger Triumph exercise
In September 2022, the QUAD countries (US, India, Japan, and Australia) signed the "Guidelines for the Quad Partnership on Humanitarian Assistance and Disaster Relief (HADR) in the Indo-Pacific". It is a dedicated framework that enables QUAD members to coordinate disaster response in the Indian Ocean Region.
BEST NDA COACHING IN LUCKNOW
Warriors Defence Academy is the Best NDA Coaching in Lucknow. We are on the Top of the List of Best NDA Coaching Institutes in Lucknow India. Warriors Defence Academy Best Coaching for NDA in Lucknow.
Now We are the best NDA Coaching in Lucknow thanks to you and all our Warriors family for your Huge support. Work Hard and you will definitely achieve your target. We are always one step ahead to prepare our warriors for NDA, CDS, and All defence services. We are doing well in all defence Exam Preparation as well as SSB. #Tiger Triumph exercise
The National Defence Academy (NDA) is the joint services academy of the Indian Armed Forces, where cadets of the three services, the Army, the Navy and the Air Force train together before they go on to respective service academies for further pre-commissioning training. #Tiger Triumph exercise
Selection Procedure
Warriors Defence Academy provides the best faculty and Infrastructure for the NDA. UPSC Conduct various exams for the Defence services, Here we have the selection Process :
UPSC conducts NDA (National Defense Academy) Exam in Two Stages.
Written Examination
Interview
We are the Best in Defence Services for NDA and CDS. Defence is the most popular Government Job in India. Warriors Defence Academy provides Step by Step guide for the NDA Preparation Written and SSB. We are the only Institute which provides Physical training for Defence Aspirants.
We have complete facilities to Prepare you for Defence Exam…
Faculty – Some of the best names in the field of Defence career coaching are available to impart psychology, GTO, and interview training.
Infrastructure – State of the Art infrastructure facility for indoor-outdoor coaching.
Fees – Competitive fee structures have been devised to allow deserving candidates from every stratum of society to get an opportunity to avail of a coaching facility.
Computer-aided coaching for NDA/CDSE written test
Expert coaching in Personality Development, Leadership, Team Building, and Soft Skills
Specialized coaching for GTO tasks.
SSB Interview guidance for TGC, NDA, TES, CDSE, SSC
Outdoor task training
Proficiency in Group Discussions
Personal attention and grooming
BEST SSB COACHING IN LUCKNOW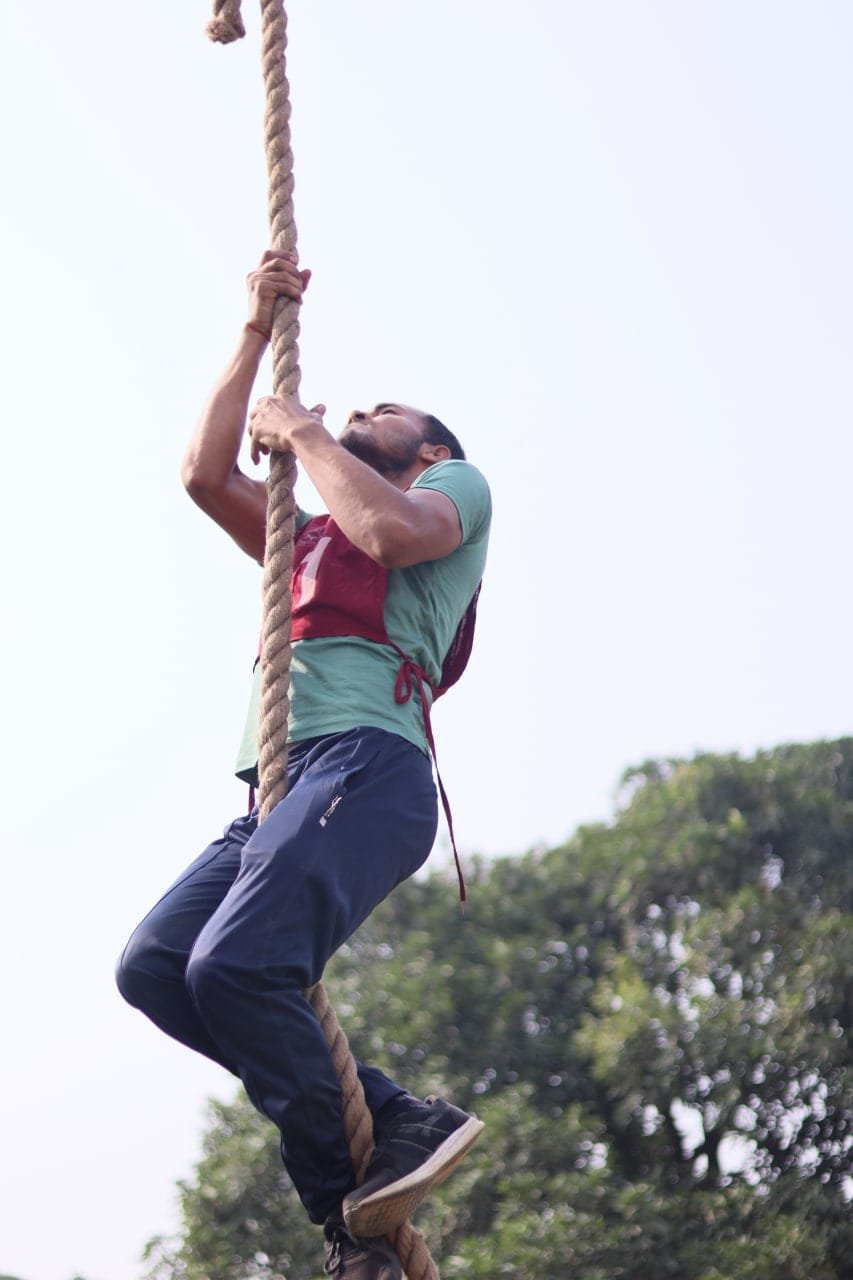 BEST NAVY COACHING IN LUCKNOW
Welcome to warriors Defence Academy Lucknow one of the Best NAVY SSR Coaching in Lucknow. Best Navy coaching in Lucknow. India's top Defence coaching in Lucknow.
As a Sailor, you will become part of a highly technical Organization. You will be required to serve in powerful, modern ships such as Aircraft Carriers, Guided Missile Destroyers and Frigates, Replenishment Ships and highly technical and fascinating submarines and aircraft.
TRAINING & ADVANCEMENT
Candidates selected will undergo 22 weeks of Basic Training at INS Chilka followed by Professional training in the allotted trade in various Naval Training Establishments. Branch/ Trade will be allocated as per the requirement of Service.
EDUCATION OPPORTUNITIES
You may undergo various professional courses as per service requirements and certificates of equivalent qualifications from various Universities are awarded on successful completion of courses. You will get a "Graduation Equivalent Certificate" on retirement after the completion of 15 years of service.
QUALIFICATION & REQUIREMENT
Qualified in 10+2 examination with Maths & Physics and at least one of these subjects; Chemistry/Biology/Computer science from an educational board recognized by Central/State Government.
The age for SSR candidates should be between 17-20 years on the day of enrolment.
What is Navy SSR Salary?
Indian Navy Recruitment AA SSR: Pay & AllowancePay & Allowance: Stipend during initial training period: Rs 14,600. After completion of training: Rs 21,700 – Rs 69,100. Military Service Pay (MSP): Rs 5,200 per month + Dearing Allowance (DA) X Group Pay only for Artificer Apprentice (AA): Rs 6,200 per month + DA.
What is the post of SSR in the Indian Navy?
Senior Secondary Recruits (SSR) –Selection of the candidates is based on State wise merit of their performance in Computer-based Examination, subject to qualifying Physical Fitness Test (PFT) and fitness in Medical Examinations.