NDA Coaching Institute in Lucknow
NDA Coaching Institute in Lucknow: We offer excellent preparatory training for the entrance examinations to get into the Indian armed forces.
Since our inception 7 years ago, under the captaincy of one of India's leading youngest entrepreneurs – Mr Gulab Singh. Hundreds of our candidates have been selected and many of whom have attained top ranks in final UPSC merit. #NDA Coaching Institute in Lucknow
The institute has highly qualified and reputed team instructors each fully devoted to providing unparalleled education for NDA/CDS/SSB/AFCAT/CAPF.
The task of teaching transcends the classrooms so as to guide the students to realize their highest potential, and to encourage them to optimise the results.
Involvement and excellence in extracurricular activities like SSB guidance, personality development, debates, team games, lecture, etc feature in the training.
Our aim at the academy is to make the students imbibe discipline and groom moral and ethical values. Come, be a part of this success story and fulfil your desire for joining the reputed Indian Armed forces and serving the nation.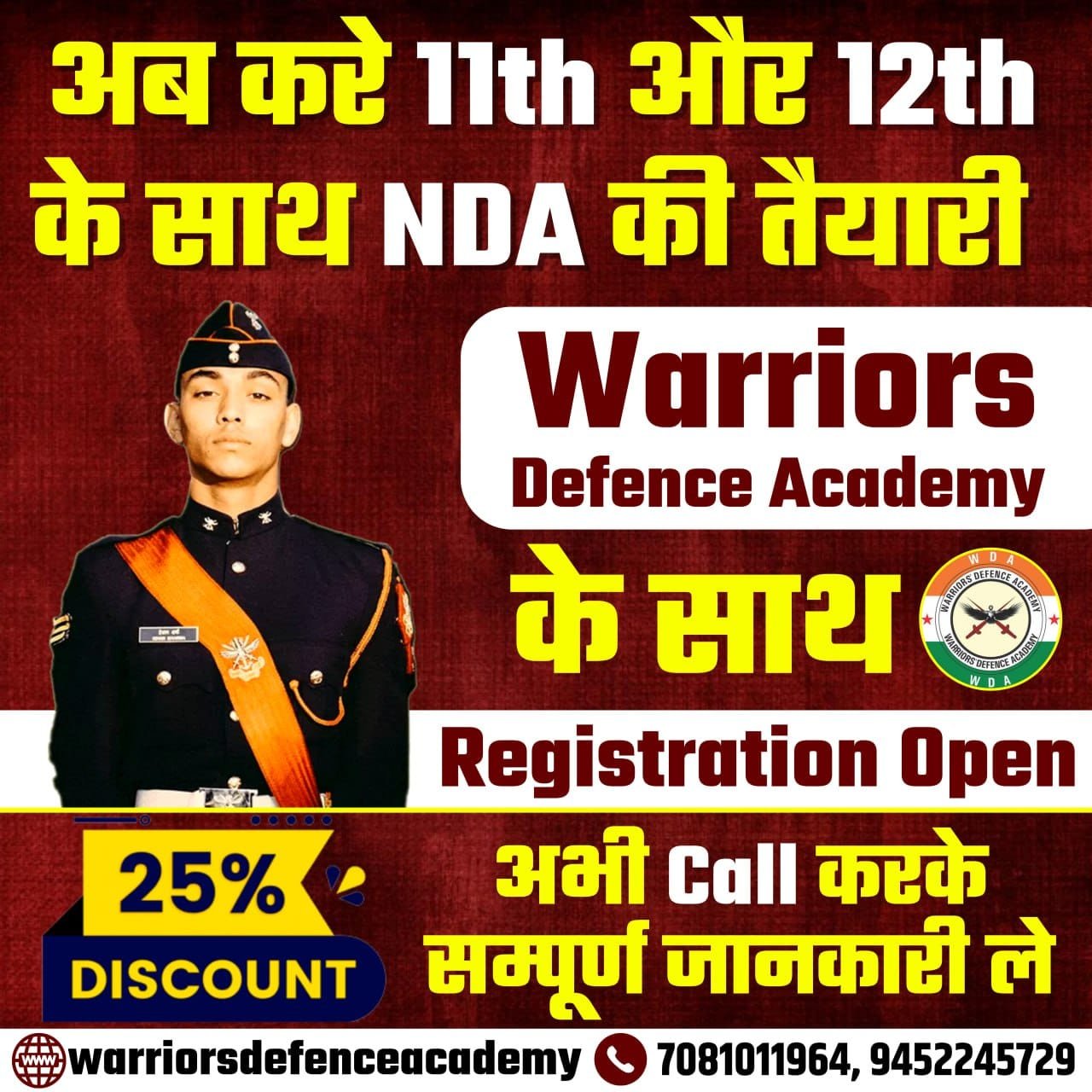 Best NDA Academy in Lucknow | Join WDA Lucknow – Warriors Defence Academy deeply appreciative and offer you our most grateful welcome. We are happy to announce that Ex. GTO Officer Colonel R. K. Tiwari Sir going to Join our Academy to Guide NDA and CDS aspirants For SSB. WDA is the Best NDA and SSB Coaching in Lucknow India.
Warriors Defence Academy is the Best NDA Coaching in Lucknow. We are the Leading Coaching Institute for NDA/CDS/AFCAT/Army/Air Force/Navy Located in Lucknow. Warriors Defence Academy has the Largest GTO Ground in India. The Aspirants of Defence Services are guided by Ex. Defence Officers. WDA was also Awarded as Best NDA Academy in Lucknow.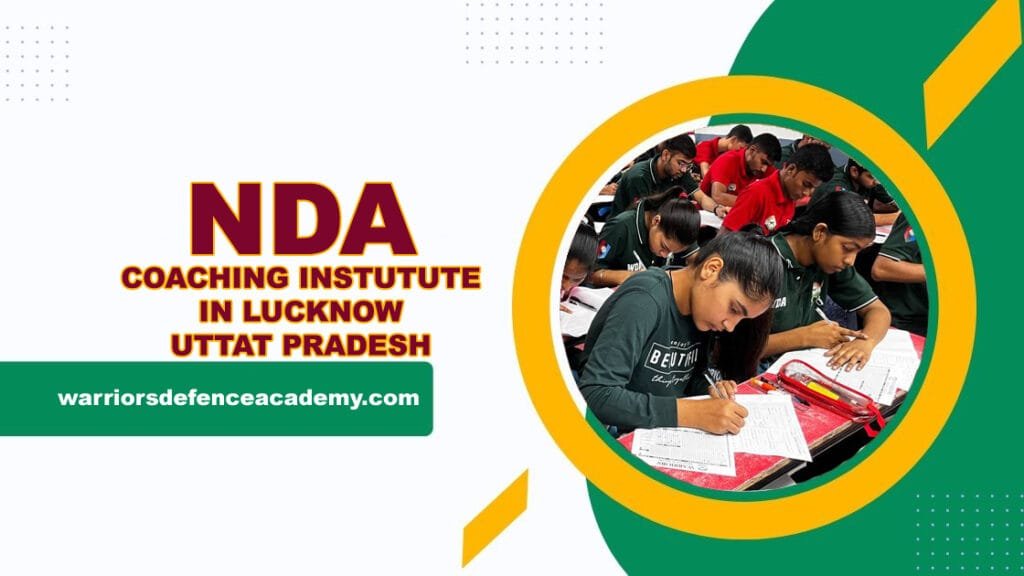 Address: 545-GA/1-CHHA, Chandganj Garden Road, beside Madhuwan Guest house, near Railway crossing, Kapoorthla, Bara Chandganj, Chandralok, Lucknow, Uttar Pradesh 226006
Website: https://warriorsdefenceacademy.com/
Website: https://www.warriorsndaacademy.com/
WORKING ON INDIGENOUS ENGINE FOR TEJAS FIGHTER JETS, SAYS DEFENCE MINISTER

Defence Minister Rajnath Singh has said India is working on a domestic engine for the Tejas fighter jet
"Give us some more time," he told the media here on Sunday to announce the opening of Aero India-2023 which will kick off on Monday.
Sources say that during the recent visit of National Security Adviser Ajit Doval to the US, General Electric agreed to make its 98-kilonewton capacity GE 414 engine in India in collaboration with the Defence Research and Development Organisation (DRDO).
It is expected to power the Tejas Mark 2 jet, expected to be rolled out by the Aeronautical Development Agency (ADA) in early 2024. #NDA Coaching Institute in Lucknow
Aero India, which will end on February 17, is looking at connecting industries from across the world with Indian industries to "make in India" and showcase local abilities to the world.
With the import of weapons reducing and industries achieving greater indigenisation, India is now positioning itself as the manufacturing base and supplier of military equipment to smaller countries.
Prime Minister Narendra Modi will inaugurate the aero show. The Ministry of Defence said it would be the "biggest aero show" in the country and a "runaway to a billion opportunities".
It will showcase the growing unmanned aerial vehicle (UAV) sector and defence space capabilities.
The India Pavilion will have established business organisations to address opportunities for foreign companies in cooperation, R&D, joint ventures, co-production and training, artificial intelligence, and cyber and maritime security. #NDA Coaching Institute in Lucknow
"Termed as 'wings of the future', the pavilion will open the world to our emerging capabilities," the Defence Minister said.
The MoD will host a Chief Executive Officers' conclave that will be attended by CEOs of 27 foreign companies.
The 'Bandhan' ceremony will be an opportunity for foreign manufacturers to discover Indian partners. A business of Rs 75,000 crore is expected.