NDA Coaching in Lucknow Fee Structure
NDA Coaching in Lucknow Fee Structure: We offer excellent preparatory training for the entrance examinations to get into the Indian armed forces.

NDA Coaching in Lucknow Fee Structure: Since our inception 7 years ago, under the captaincy of one of India's leading youngest entrepreneurs – Mr Gulab Singh. Hundreds of our candidates have been selected and many of whom have attained top ranks in final UPSC merit.
The institute has highly qualified and reputed team instructors each fully devoted to providing unparalleled education for NDA/CDS/SSB/AFCAT/CAPF.
The task of teaching transcends the classrooms so as to guide the students to realize their highest potential, and to encourage them to optimize the results.
Involvement and excellence in extracurricular activities like SSB guidance, personality development, debates, team games, lecture, etc feature in the training.
Our aim at the academy is to make the students imbibe discipline and groom moral and ethical values. Come, be a part of this success story, and fulfil your desire for joining the reputed Indian Armed forces and serving the nation.
Best NDA Academy in Lucknow | Join WDA Lucknow – Warriors Defence Academy deeply appreciative and offer you our most grateful welcome. We are happy to announce that Ex. GTO Officer Colonel R. K. Tiwari Sir going to Join our Academy to Guide NDA and CDS aspirants For SSB. WDA is the Best NDA and SSB Coaching in Lucknow India.
Warriors Defence Academy is the Best NDA Coaching in Lucknow. We are the Leading Coaching Institute for NDA/CDS/AFCAT/Army/Air Force/Navy Located in Lucknow. Warriors Defence Academy has the Largest GTO Ground in India. The Aspirants of Defence Services are guided by Ex. Defence Officers. WDA was also Awarded as Best NDA Academy in Lucknow.
Address: 545-GA/1-CHHA, Chandganj Garden Road, beside Madhuwan Guest house, near Railway crossing, Kapoorthla, Bara Chandganj, Chandralok, Lucknow, Uttar Pradesh 226006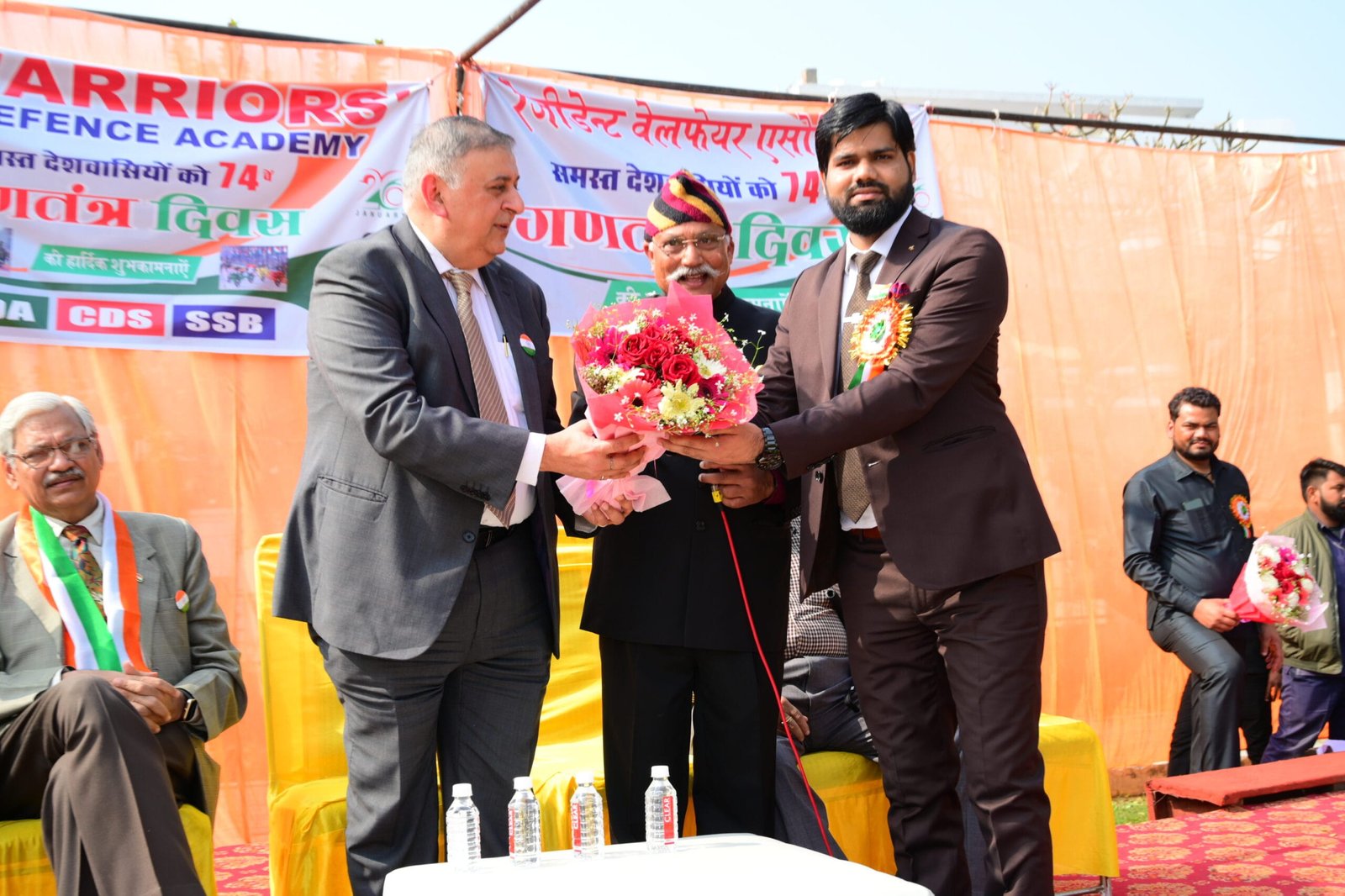 MBDA TO LINE UP LATEST MISSILE SYSTEMS AT AERO INDIA 2023

MBDA to line up latest missile systems focusing on arming all branches of Indian Armed Forces at Aero India 2023
European missile maker MBDA will line up its latest missile systems in upcoming Aero India, focusing on equipping its weaponry systems to all branches of the Indian armed Forces after arming Indian Air Forces' Rafale fighter jets with game-changing missile systems. The biennial Aero India-2023 show is scheduled at Air force station Yelahanka from 13 to 17 February in Bangalore.
The company will be highlighting its entire range of missiles and missile systems. The weapon systems that arm the IMF's latest Dassault Rafale combat aircraft will be at the centre stage during the Aero India show. The most famous of these weapons is the Meteor beyond visual range air-to-air missile, widely recognised as a game changer for air combat. The Indian Air Force is receiving this unrivalled system on its new Rafale aircraft, and it is also proposed to similarly arm the naval Rafale M offered to the Indian Navy. Besides the Meteor, MBDA will display SCALP, a deep-strike cruise missile and MICA, nicknamed "silent killer, " a potent air combat missile for Rafales. MICA is also part of the upgrade package for the IAF's Mirage-2000 fighter aircraft. #NDA Coaching in Lucknow Fee Structure
MBDA will also be exhibiting the work it performs in Coimbatore on MICA missiles and MICA missile launchers with L&T MBDA Missile Systems Ltd, a joint venture with Larsen & Toubro – delivering Make in India projects in support of Atmanirbhar Bharat, informed the company. According to the company's statement, MBDA is proposing all these potent weapons and the famous Exocet AM39 air-launched anti-ship missile for the Rafale M for the new Indian aircraft carrier. EXOCET probably ranks as the world's best-known anti-ship missile. It is fitted in the submarine variant, SM39, delivered to the Indian Navy to arm its Scorpene submarines – Project 75. According to MBDA, the AM39 version can be launched from Maritime Patrol Aircraft, strike fighters such as the Rafale-M, and medium to heavyweight helicopters. Already in service, this latest generation EXOCET features 3D waypoints, a low sea-skimming flight profile and the ability to strike coastal land targets and ships.
Some of the technologies during the aero show will include those supplied to the Indian Air Force, such as ASRAAM– dogfighting new generation close combat missiles delivered to the Jaguar fleet and will soon also enhance the new TEJAS MK-1A's capabilities. The IAF's upgraded Jaguar fleet is the first aircraft to receive ASRAAM, with integration currently underway on TEJAS MK-1A and potentially other IAF platforms in the future. #NDA Coaching in Lucknow Fee Structure
The Mistral ATAM system – has been integrated into the Advanced Light Helicopter (ALH), and the final integration is being done on the Light Combat Helicopter (LCH). MISTRAL ATAM has been delivered to India to equip the HAL's weaponised version of the Advanced Light Helicopter, the ALH Rudra. The system is based on two launchers, each deploying two MBDA air-to-air Mistral missiles. The same system has successfully undergone integration on the LCH platform, also manufactured by HAL. MBDA and BDL have signed an agreement for the establishment of an assembly line for Mistral missiles in India. #NDA Coaching in Lucknow Fee Structure
The battlefield weapon system, AKERON MP, is the only fifth-generation anti-tank missile available in the world, and it has been designed for dismounted infantry as well as for integration on combat vehicles; it will also be showcased in the Aero Show. ATGM5 will further develop the technologies pioneered in AKERON MP in India for the specific operational requirements of the Indian Armed Forces, the company claimed.