NDA Best Coaching in India
NDA Best Coaching in India: We offer excellent preparatory training for the entrance examinations to get into the Indian armed forces.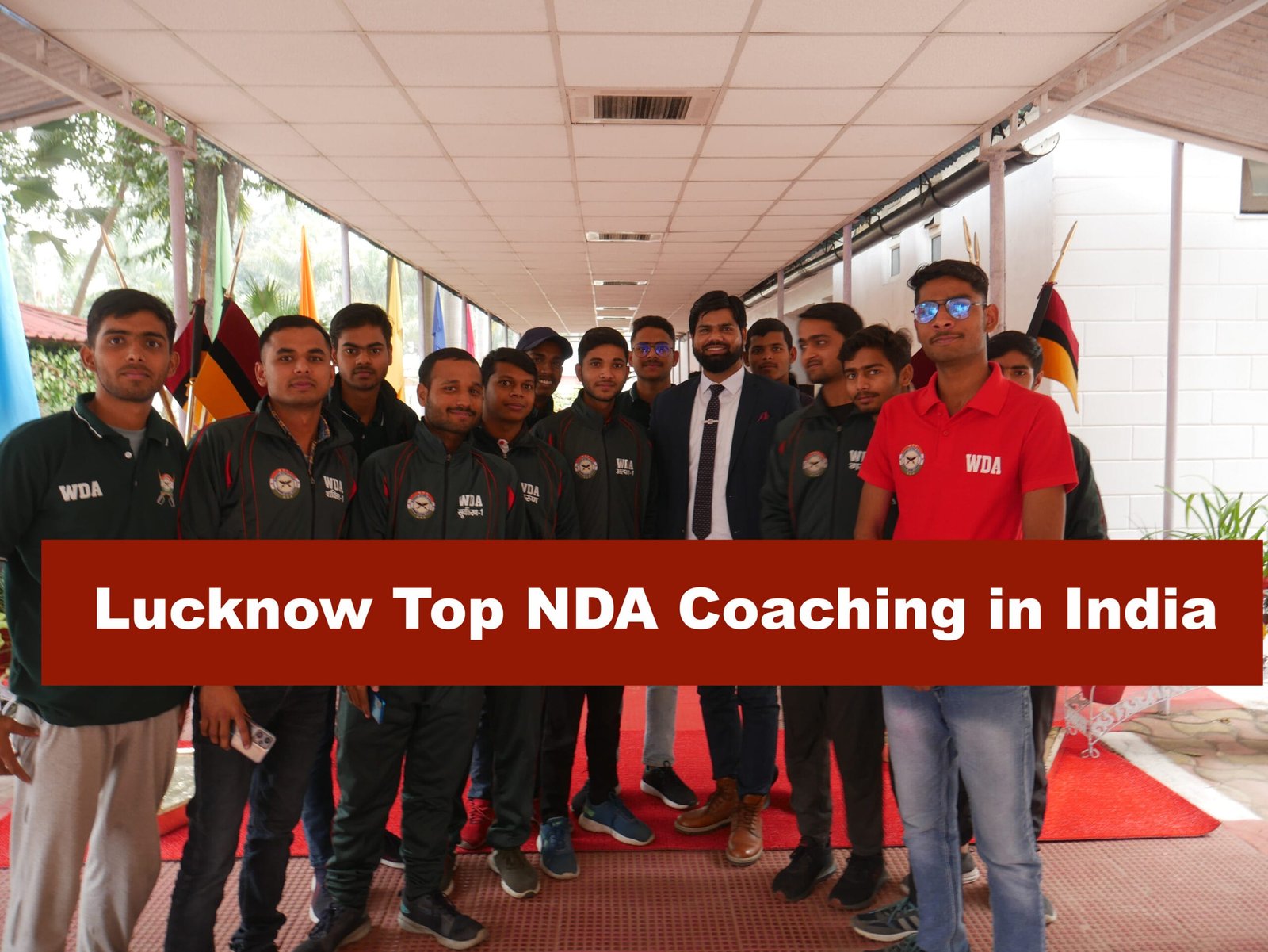 Since our inception 7 years ago, under the captaincy of one of India's leading youngest entrepreneurs – Mr. Gulab Singh. Hundreds of our candidates have been selected and many of whom have attained top ranks in final UPSC merit. #NDA Best Coaching in India
The institute has highly qualified and reputed team instructors each fully devoted to providing unparalleled education for NDA/CDS/SSB/AFCAT/CAPF.
The task of teaching transcends the classrooms so as to guide the students to realize their highest potential, and to encourage them to optimize the results.
Involvement and excellence in extracurricular activities like SSB guidance, personality development, debates, team games, lecture, etc feature in the training.
Our aim at the academy is to make the students imbibe discipline and groom moral and ethical values. Come, be a part of this success story, and fulfill your desire for joining the reputed Indian Armed forces and serving the nation. #NDA Best Coaching in India
Best NDA Academy in Lucknow | Join WDA Lucknow – Warriors Defence Academy deeply appreciative and offer you our most grateful welcome. We are happy to announce that Ex. GTO Officer Colonel R. K. Tiwari Sir going to Join our Academy to Guide NDA and CDS aspirants For SSB. WDA is the Best NDA and SSB Coaching in Lucknow India. #NDA Best Coaching in India
Warriors Defence Academy is the Best NDA Coaching in Lucknow. We are the Leading Coaching Institute for NDA/CDS/AFCAT/Army/Air Force/Navy Located in Lucknow. Warriors Defence Academy has the Largest GTO Ground in India. The Aspirants of Defence Services are guided by Ex. Defence Officers. WDA was also Awarded as Best NDA Academy in Lucknow.
Address: 545-GA/1-CHHA, Chandganj Garden Road, beside Madhuwan Guest house, near Railway crossing, Kapoorthla, Bara Chandganj, Chandralok, Lucknow, Uttar Pradesh 226006
Website: https://warriorsdefenceacademy.com/
Website: https://www.warriorsndaacademy.com/
TEJAS TO BE ARMED WITH BRAHMOS-NG MISSILE — CEO
The new missile is being designed for lighter Indian planes – the MiG-29 and the TEJAS
NEW DELHI: The trials of the air-based version of the next generation BrahMos missile (BrahMos-NG) will begin in late 2024, says BrahMos Aerospace CEO and Managing Director Atul Dinkar Rane reported TASS. #NDA Best Coaching in India
"We have to make it [missile] smaller," Rane said, adding that the next generation of the BrahMos missile will be "half the weight," and its size will also be smaller. "We are working on that right now. We will start testing that by the end of next year." Rane said.
He noted that the company intends to unveil the finished missile within two or three years, adding that "it would take maybe a year" to start production. #NDA Best Coaching in India
"So, I will say by December 2025 – the middle of 2026 we will have this smaller missile which we can fit on any aircraft," the CEO said.
Currently, air-based BrahMos missiles are being installed on Su-30MKI heavy jet fighters. The new missile is being designed for lighter Indian planes – the MiG-29 and the Tejas.
In the future, the company intends to offer this version of the missile to the Russian Aerospace Forces as well. #NDA Best Coaching in India
The BrahMos is a supersonic cruise missile, produced by the Russian-Indian enterprise BrahMos Aerospace. It was developed by Russia's NPO Mashinostroyeniya and India's Defence Research and Development Organisation (DRDO). Its first test launch took place in 2001. Various versions of the missile have been commissioned for India's air force, navy, and ground forces. The BrahMos Aerospace headquarters is located in New Delhi. The name is derived by combining the names of two rivers – the Brahmaputra in India and the Moskva in Russia.