Best NDA Coaching in Uttar Pradesh
Best NDA Coaching in Uttar Pradesh: We offer excellent preparatory training for the entrance examinations to get into the Indian armed forces.
Since our inception 7 years ago, under the captaincy of one of India's leading youngest entrepreneurs – Mr. Gulab Singh. Hundreds of our candidates have been selected and many of whom have attained top ranks in final UPSC merit. #Best NDA Coaching in Uttar Pradesh
The institute has highly qualified and reputed team instructors each fully devoted to providing unparalleled education for NDA/CDS/SSB/AFCAT/CAPF.
The task of teaching transcends the classrooms so as to guide the students to realize their highest potential, and to encourage them to optimize the results.
Involvement and excellence in extracurricular activities like SSB guidance, personality development, debates, team games, lecture, etc feature in the training.
Our aim at the academy is to make the students imbibe discipline and groom moral and ethical values. Come, be a part of this success story, and fulfill your desire for joining the reputed Indian Armed forces and serving the nation.
Best NDA Academy in Lucknow | Join WDA Lucknow – Warriors Defence Academy deeply appreciative and offer you our most grateful welcome. We are happy to announce that Ex. GTO Officer Colonel R. K. Tiwari Sir going to Join our Academy to Guide NDA and CDS aspirants For SSB. WDA is the Best NDA and SSB Coaching in Lucknow India.
Warriors Defence Academy is the Best NDA Coaching in Lucknow. We are the Leading Coaching Institute for NDA/CDS/AFCAT/Army/Air Force/Navy Located in Lucknow. Warriors Defence Academy has the Largest GTO Ground in India. The Aspirants of Defence Services are guided by Ex. Defence Officers. WDA was also Awarded as Best NDA Academy in Lucknow.
Address: 545-GA/1-CHHA, Chandganj Garden Road, beside Madhuwan Guest house, near Railway crossing, Kapoorthla, Bara Chandganj, Chandralok, Lucknow, Uttar Pradesh 226006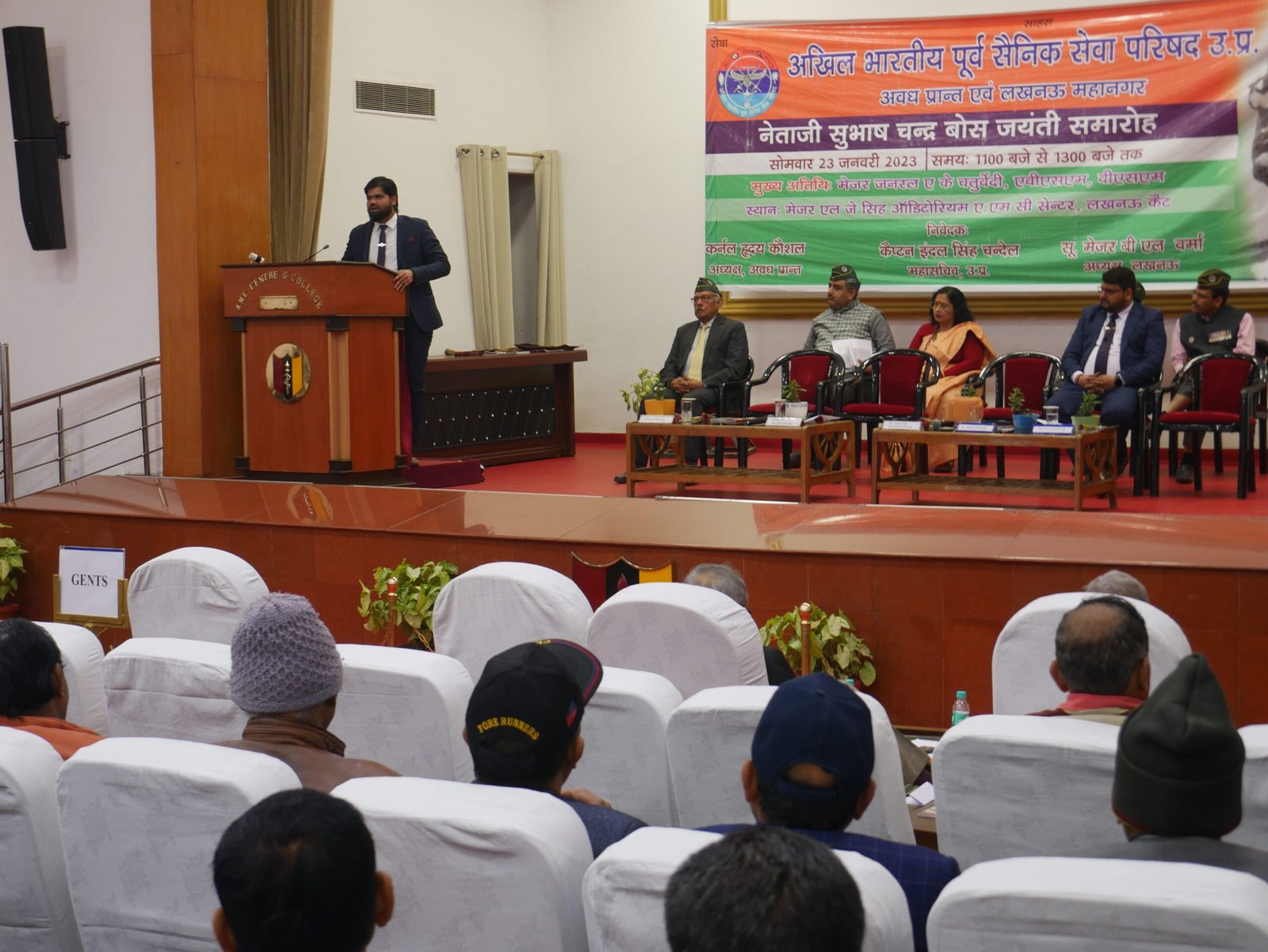 Maldives polls, India's concerns
For India, Solih is a sober, steady pair of hands at the helm in the Maldives, crucial to its interests in the Indian Ocean. The two nations' ties have improved under him, as was evident during jaishankar's visit
EXTERNAL AFFAIRS Minister S Jaishankar visited Maldives earlier this week, at a fraught time for the country's president, Ibrahim Solih. The presidential election in Maldives is to be held on September 9 this year, with a runoff, if necessary, on September 30. Solih has announced he will run for a second term, but his candidature has been opposed within his party by former president and leader of the Maldivian Democratic Party (MDP) Mohamed Nasheed, who has thrown his hat in the ring. The two will face off in the party primary on January 28. #Best NDA Coaching in Uttar Pradesh
For Delhi, the feuding in the MDP is bad news. Relations between India and the Maldives have improved dramatically since 2018 when Solih defeated Abdulla Yameen, president from 2013 to 2018. Yameen had given his country's foreign policy a pronounced pro-China tilt, and has, over the last year, run an anti-India campaign alleging that the MDP government has sold out to India and permitted Indian troops to be based on Maldivian soil. #Best NDA Coaching in Uttar Pradesh
Yameen is now serving an 11-year prison sentence after his conviction late last year on charges of money laundering and bribery, which bars him from standing for election. But his Progressive Congress Coalition is working to build a legal case for his acquittal by a higher court. Neither Yameen nor his party has spoken of any other person replacing him as a candidate, sending out the message that he has not yet been knocked out of the race.
India's message
Jaishankar's visit apparently steered clear of the political wranglings in the country, but it did not leave anyone in doubt about what Delhi wanted.
As the minister put in a tweet, he "conveyed a strong message that India is a committed partner in the Maldives' journey of progress and transformation". He also flagged the "new disruptions" in the current geopolitics that made collaboration even more important.
Jaishankar did not touch down in the capital Male, landing in the northern atolls of the Maldivian archipelago instead. He and President Solih participated in the ground-breaking ceremony of an international airport being developed by India at Hanimadhoo in Haa Dahaalu atoll. In the Manadhoo island of Noonu atoll, the two sides signed three MoUs, including a proposed collaboration between Cochin University and the Maldives National University, and a $100 million grant for a "high impact community development" project. Jaishankar handed over two sea ambulances to the Maldives Defence Ministery. He distributed books at a preschool in Manadhoo. In the Foakaidhoo island in the nearby Shaviyani atoll, Jaishankar and his counterpart Abdulla Shahid inaugurated an India-funded community centre. #Best NDA Coaching in Uttar Pradesh
"We discussed the full spectrum of our special bilateral partnership with a focus on development cooperation, capacity building and people-to-people ties. The partnership with India has made a real difference in the lives of people. My visit was an opportunity to see tangible results," Jaishankar tweeted.
Describing the Hanimadhoo airport project as a "historic milestone" in India-Maldives relations, he said the bilateral partnership had "enabled us to deliver results and bring about tangible benefits to our people in accordance with their wishes, aspirations and priorities".
He went on to say that "the need for cooperation and collaboration has assumed even greater importance" as "the current complex geopolitical environment has thrown up new disruptions which are impacting every country in the world." #Best NDA Coaching in Uttar Pradesh
From the Indian point of view, Solih is a sober, steady pair of hands at the helm, in a country crucial to its interests in the Indian Ocean. In the past five years, Delhi's Neighbourhood First and SAGAR policies have found expression in the improvement of ties. Maldives is part of the India-driven Colombo Security Conclave. Solih's foreign policy expressly roots for "India First", but it is also careful about not alienating China.
Bitter falling-out
Aware that any overt expression of preference in the polls would play into the hands of India-baiters, Delhi has been careful to keep out of the MDP rivalry, despite the evident proximity to Solih and its concern over the bitter falling-out between him and Nasheed.
The race between the two in the MDP's presidential primary seems to be close. A Nasheed victory in the primary may turn Solih into a lame duck for the rest of his term. The bigger concern is that if Solih wins, Nasheed might still decide to contest as an independent. Or, as a leader who still commands a huge following in the Maldives, he may work against Solih to the advantage of the opposition. Fuelling such speculation were Nasheed's recent remarks praising Yameen as a "visionary" leader who was more capable than solid, who he alleged was running a "corrupt" government. He said his only disagreement with Yameen was his anti-India stand. Nasheed later said that if he lost the primary, he would support neither Solih nor Yameen. #Best NDA Coaching in Uttar Pradesh
Meanwhile, the People's Progressive Coalition is hoping to put enough pressure on the Maldivian higher judiciary to fast-track Yameen's appeal in the High Court.
A prison sentence of more than a year is a disqualification from running for office. A person thus sentenced can stand for election only three years after finishing the sentence. In Yameen's case, that would be a total of 14 years. The party has begun a campaign that denying Yameen his freedom denies a level playing field in the elections to his party, and also denies voters a choice. But the legal appeal has a short window, as nominations for the September 9 election begin on July 23 and will close on August 3. Plus, there is another case pending against him, which, if taken up by the trial court, could lead to a second conviction.
India's infrastructure projects
The $136.6-million development of the airport at Hanimadhoo will be executed by the Indian company JMC Projects Ltd. It has been financed by a line of credit to the Maldives from India's Exim Bank. It includes the development of a 2.46-km runway that can accommodate large aircraft and a terminal with an annual capacity for 1.3 million passengers. The airport is expected to help bring in more tourists to the northern areas of the Maldives. Tourism is the country's economic mainstay. This is the second biggest infra project that India has begun in recent months after the $500-million Greater Male Connectivity project, which aims to link the Maldives capital to three neighbouring highlands with a 6.74-k bridge and cause-way over the sea. #Best NDA Coaching in Uttar Pradesh
Both are prestige projects for Delhi that compete in scale with the Chinese-built Male-Hulumale-Hulhule bridge and the Hulumale airport, awarded to the Chinese after the Indian group GMR's contract was cancelled. In addition, India funds many community developments across the Maldives.